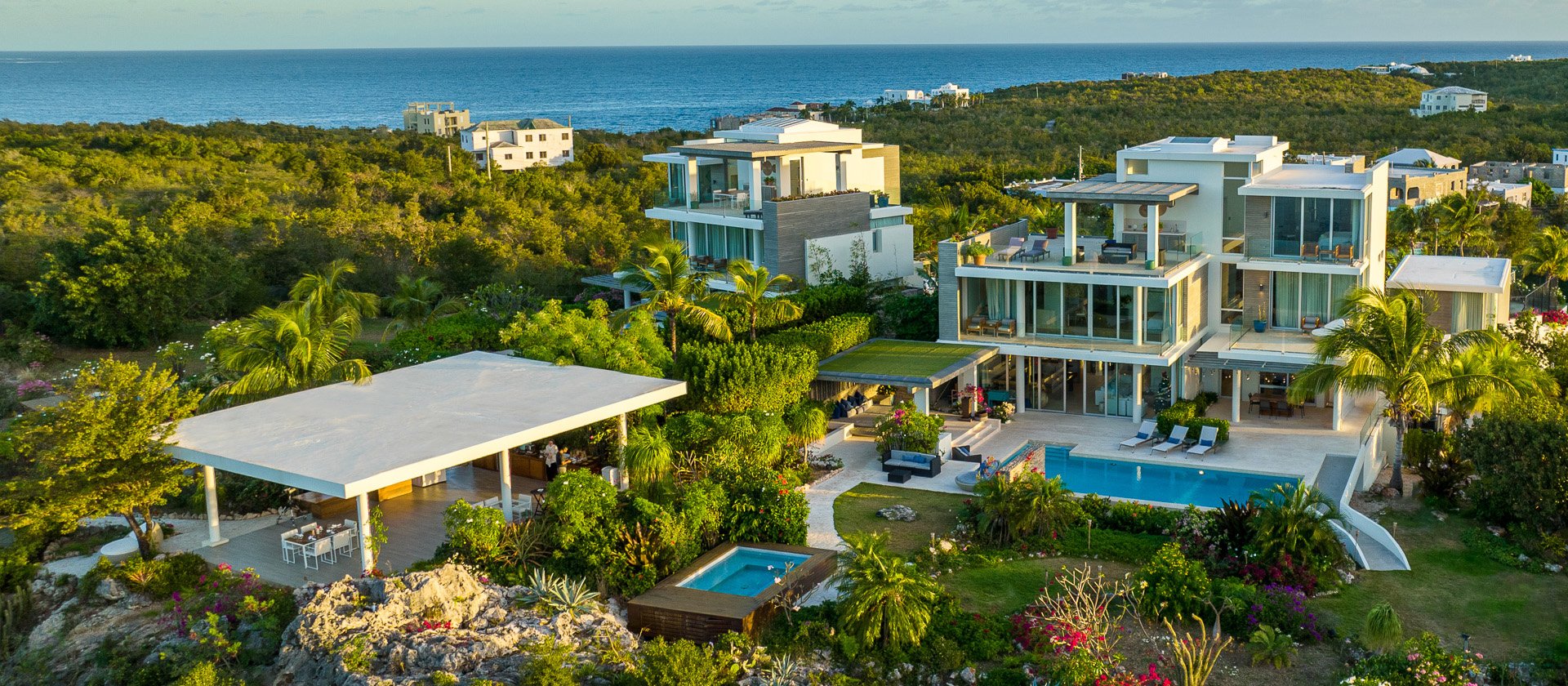 PRIVATE RESORT
OR LUXURY VILLA?
the answer lies with ÀNI
"Combining the privacy of a villa with the staff, services and amenities of a five-star resort is the concept of ÀNI Private Resorts," Tim Reynolds, Founder, ÀNI Private Resorts

If you're torn between a private resort or a villa, you're unsure what an exclusive-use resort even is, or you've got no idea what's included in a stay with ÀNI Private Resorts, then this handy blog post is for you. We've rustled up eight reasons to swap a villa for our four private resorts in Thailand, Anguilla, Sri Lanka and the Dominican Republic, where reservations, start from just six rooms and everything – yep, everything – is included. Sit back, relax and find out why to book with us…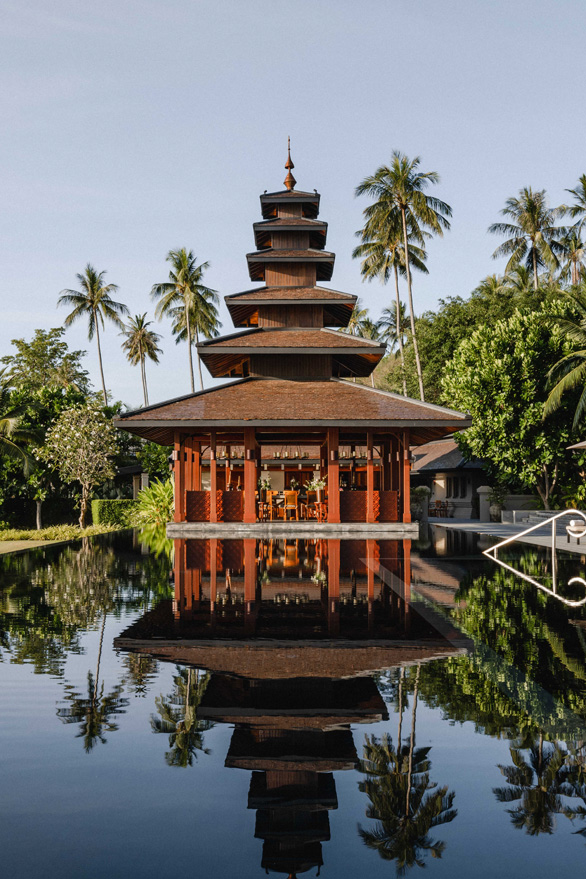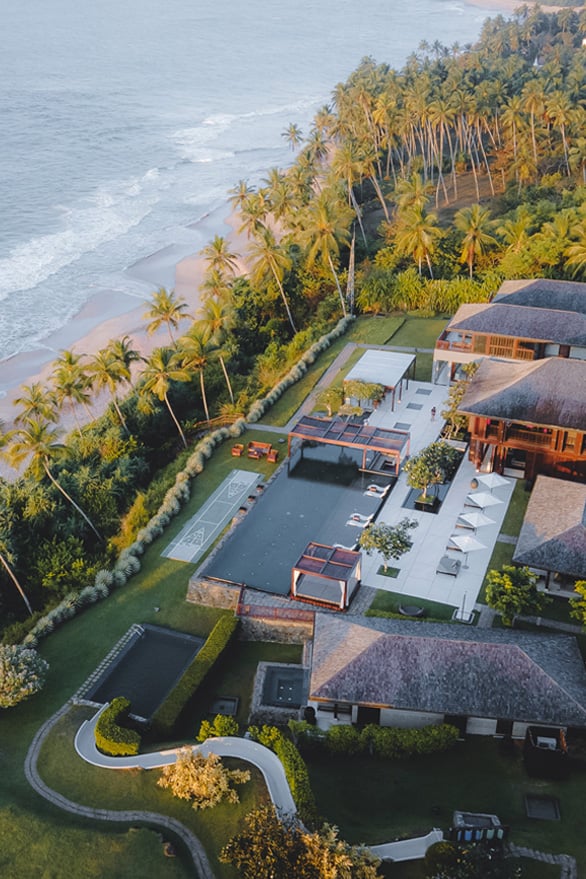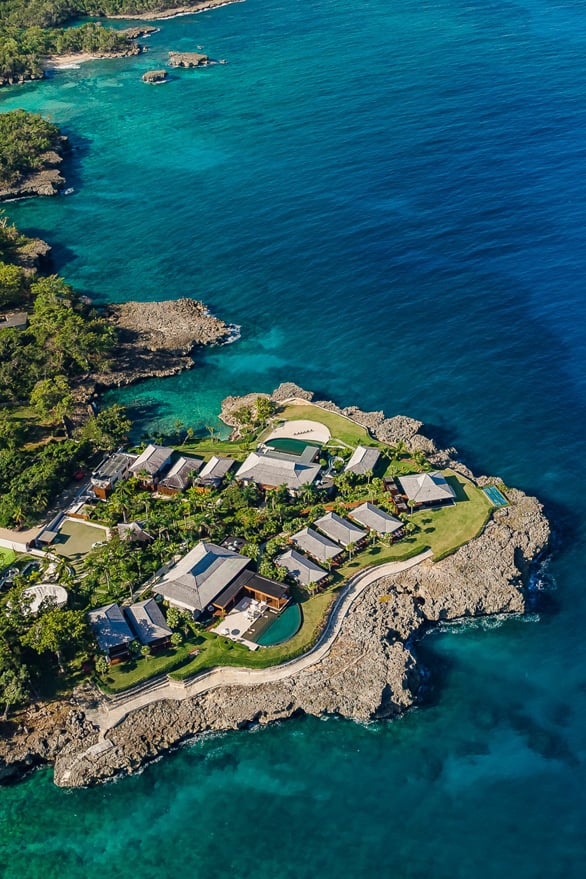 1. an expert team to take care of you

In our opinion, luxury isn't formal, stuffy service, it's a meaningful way of making you feel good. At each ÀNI destination, a full complement of staff (between 20 and 38 per resort) tailors every detail – from dining and spa treatments to kids' activities and local adventures – to create the perfect vacation. Combining top-notch service with warmth and care, our staff will make you feel totally at home, even in our far-flung surroundings. We can't give away too many secrets, but expect first-name welcomes, a wizardly knowledge of your preferences, charm and style, and expert local information, tailored to your tastes. (More on this below.)
2. PERSONALISED DINING, DESIGNED TO DELIGHT YOU

Combining exceptional settings, creative surprises and exquisite cuisine from our superstar chefs, ÀNI's dining philosophy ensures that every meal is an unforgettable, full sensory experience – a new memory in the making. Meals are served in different locations across each resort, with every menu personalized by your own Private Chef, according to guest preferences. Full-board dining is included in our rates, along with free-flowing beverages: premium spirits, cocktails, wines, soft drinks, and fresh juices. Enjoy unique, off-property excursions to reflect each destination, plus snacks, nibbles, canapés, afternoon tea and other delicious treats. Take your taste buds on holiday.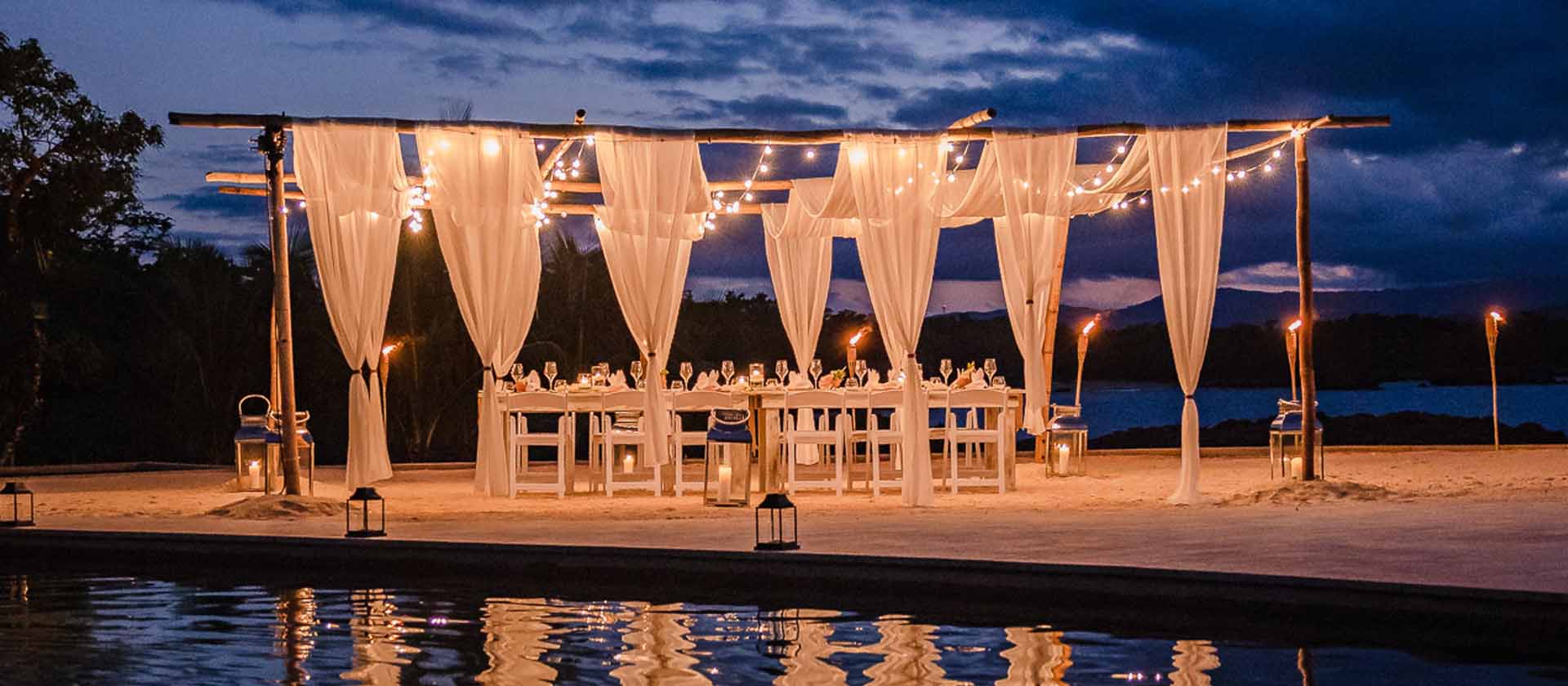 3. cultural immersions, STARRING MEANINGFUL MOMENTS AMID NATURE

Our staff are proud ambassadors of their destination, passionate about sharing their knowledge with guests. We offer a curated selection of local experiences, included in rates, from visits to temples and local markets to off-grid excursions to hidden hikes, secret beaches and remote shores. We also bring the spirit of each destination to you, organizing unique cultural experiences involving food and drink, wellness, spirituality and more, from rum tastings in Anguilla and cigar-rolling masterclasses in the Dominican Republic to Ayurvedic treatments in Sri Lanka and batik-painting classes in Thailand. Close to each resort, guests can also visit our non-profit ÀNI Art Academies, founded by us to uplift local communities and foster emerging creative talent. Visit your local academy and buy a piece of art from aspiring artists: the perfect memento from your stay.
4. fun-loving itineraries, with all equipment provided

Each of our resorts puts the wonders of the ocean at your fingertips, and we have all the gear for you to enjoy, free of charge. Experience the best of the aquamarine water with unlimited use of our crystal kayaks and paddle boards. Borrow snorkels and flippers and bring an underwater camera to capture the gem-bright fish, sea turtles and graceful manta rays. Embark on guided cycling tours and local walks. Discover beautiful beaches with guided walks and cycling tours with our on-property bikes for adults and kids. Set off on a sunset cruise, included once per group stay, with delicious canapés and free-flowing drinks. Enjoy a music night soundtracked by your own private DJ or watch your favorite movie or new box-office smash at our Private Cinema. And of course, additional à la carte activities can be suggested and arranged, according to your tastes.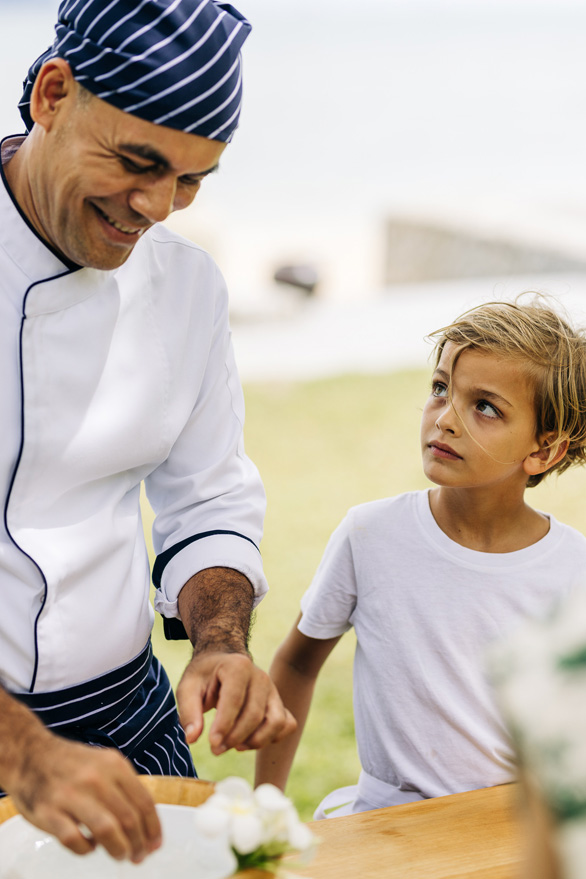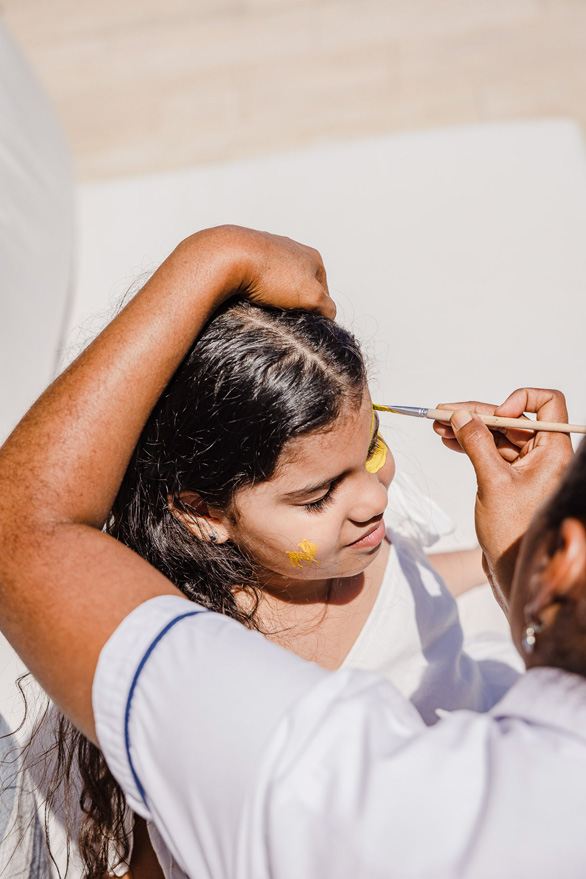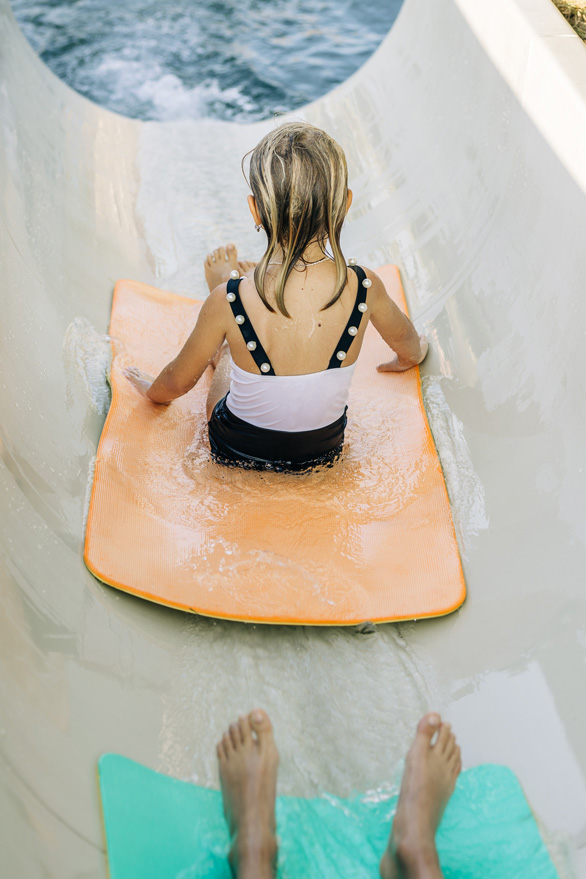 5. FUSS-FREE FAMILY HOLIDAYS, WITH PERKS FOR ALL AGES
Families, we've got you covered. Our rates include four hours of complimentary babysitting per day, for up to two kids in Anguilla and up to eight hours per day in the other resorts, all under the supervision of our caring team and babysitters. In Anguilla, our onsite tennis pro is on hand to give kids hours of instruction, helping them take their tennis to the next level. Our resorts in the Dominican Republic and Sri Lanka offer great hitting partners. Crafts sessions will inspire little artists and creators: for example, in our kite-making class, little ones use locally sourced materials to fashion their own kite from scratch, before learning to fly it in our pristine grounds. Cookery classes with our chefs, also included in rates, are another family favorite.
6. MILESTONE EVENTS & CELEBRATIONS, TAILORED TO YOU

Celebrating life's special moments with those closest to you at an ÀNI Private Resort guarantees golden memories to last a lifetime. Providing stunning backdrops, exceptional service, exquisite cuisine, and all the privacy you could possibly desire, our destinations are as suited to milestone celebrations and weddings as they are to wellness retreats and corporate getaways. Our kitchens are Kosher and Halal certified, and every detail of your event – be it a sun-kissed alfresco ceremony or a banquet beneath the stars – is taken care of with finesse, discretion, and faultless generosity.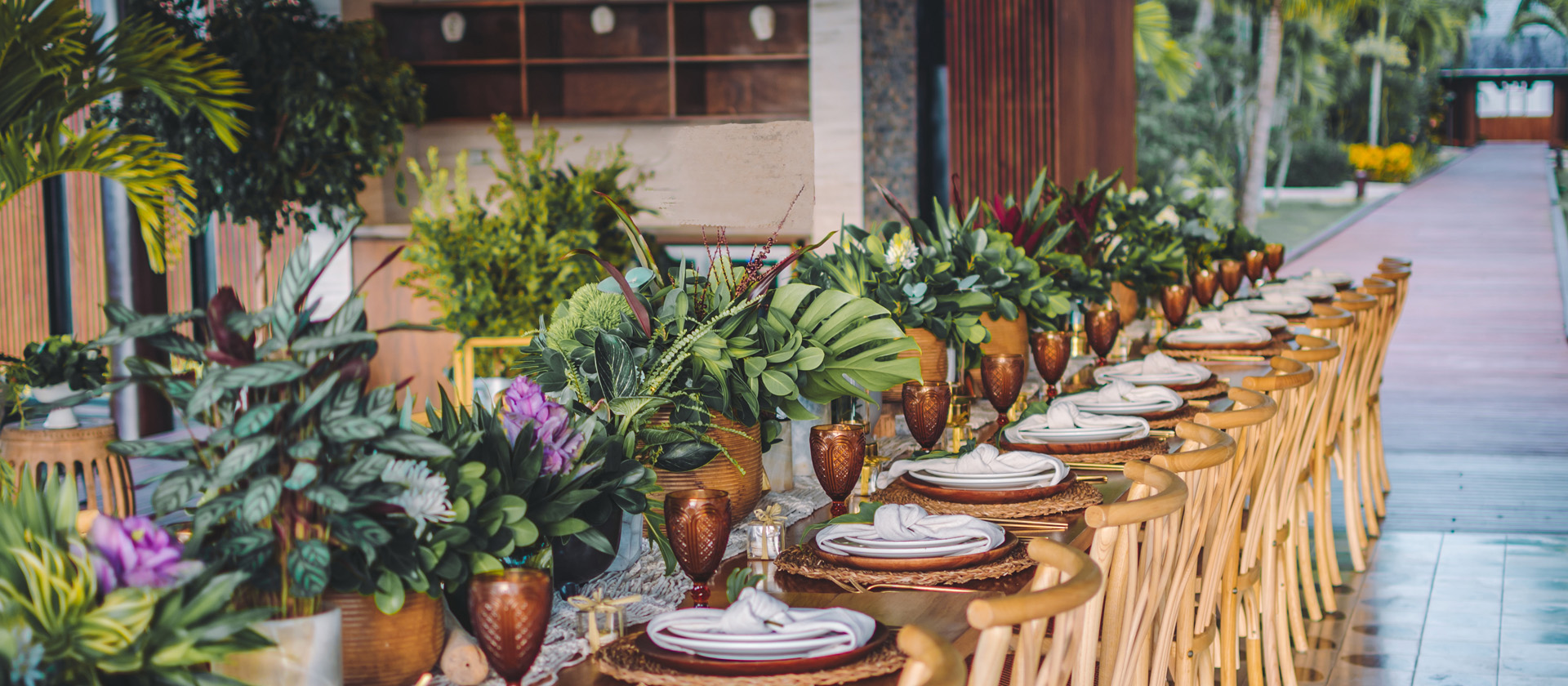 7. THOUGHTFUL INCLUSIONS THROUGHOUT YOUR STAY

We're so proud of our Luxury Inclusions, we recently created special pages for them, detailing exactly what's in store in Thailand, Sri Lanka, the Dominican Republic and Anguilla. Some treats vary according to each destination, but many perks are present across the board. Round-trip airport transfers and VIP arrival service, for example. An unpacking and packing service available for each guest. A daily laundry service to keep holiday attire sparkling and fresh. High-speed WiFi and international calling, plus all the tech gadgets – Netflix, Apple TV, and Apple Music – included in every room. Access to fitness facilities and pro tennis coaching for all ages. The list goes on…
8. ÀNI'S MAGICAL TOUCH: RARE, UNIQUE AND UNFORGETTABLE

Last but not least, it's ANI's magic touch, a quality and feeling that defies words and has to be experienced to be understood. It's the smiles of our team as they bring you your favorite drink or surprise you with an unexpected activity or edible treat. The love and care with which they make weddings, anniversaries, reunions, birthdays and the everyday so special. From holding impromptu sports matches, recreating treasured family memories, creating adults-only zones on the beach and going the extra mile – even if it takes an entire day – to delight you, nothing is impossible with ÀNI.