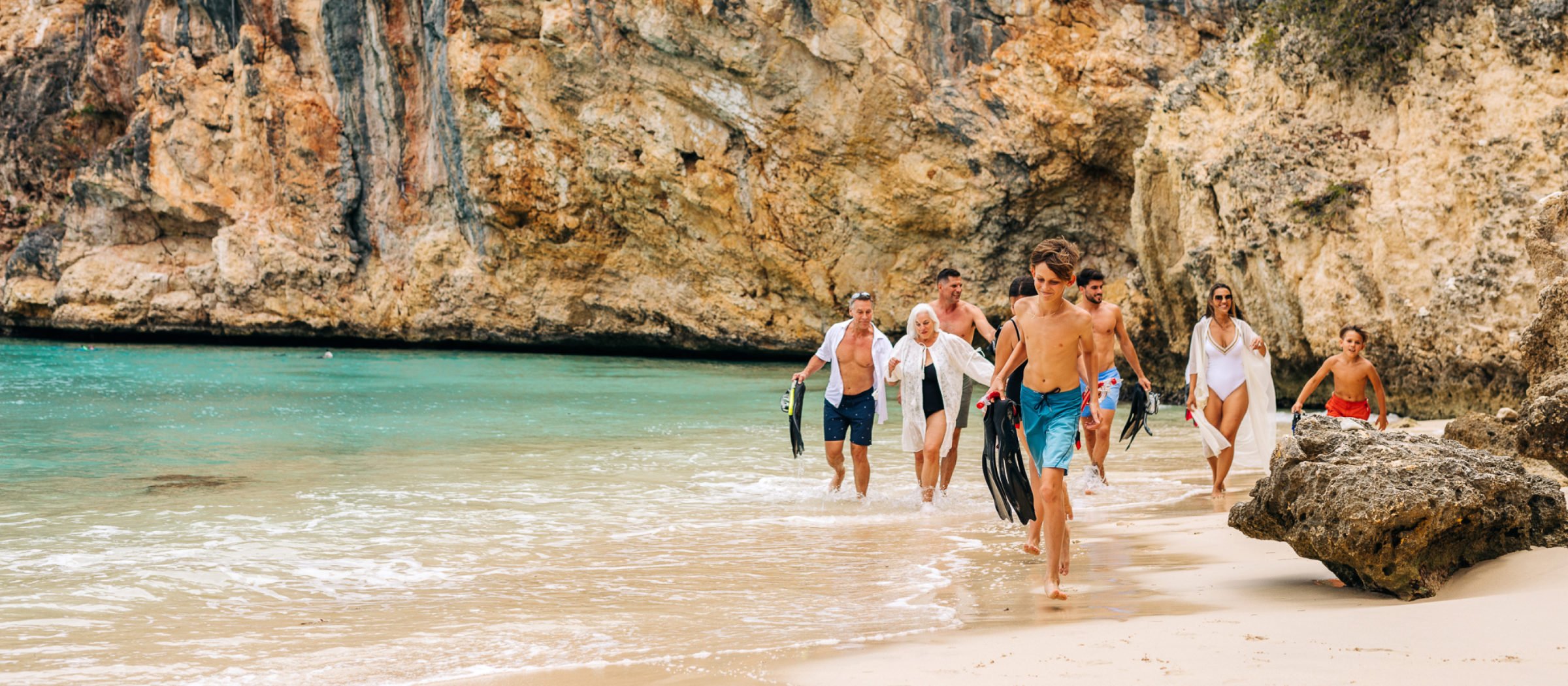 A stay at ÀNI Anguilla, includes breakfast, lunch and dinner, daily spa treatments, a range of tailored excursions, and a comprehensive menu of kids' activities. This means no hidden costs or price lists; just pure relaxation and the ultimate luxury of almost unlimited time to focus on what is important to you.
DINING
Focused on creating beautiful settings in which to savor exquisite cuisine, ÀNI's dining philosophy ensures that every meal is an unforgettable, full sensory experience – a new memory in the making.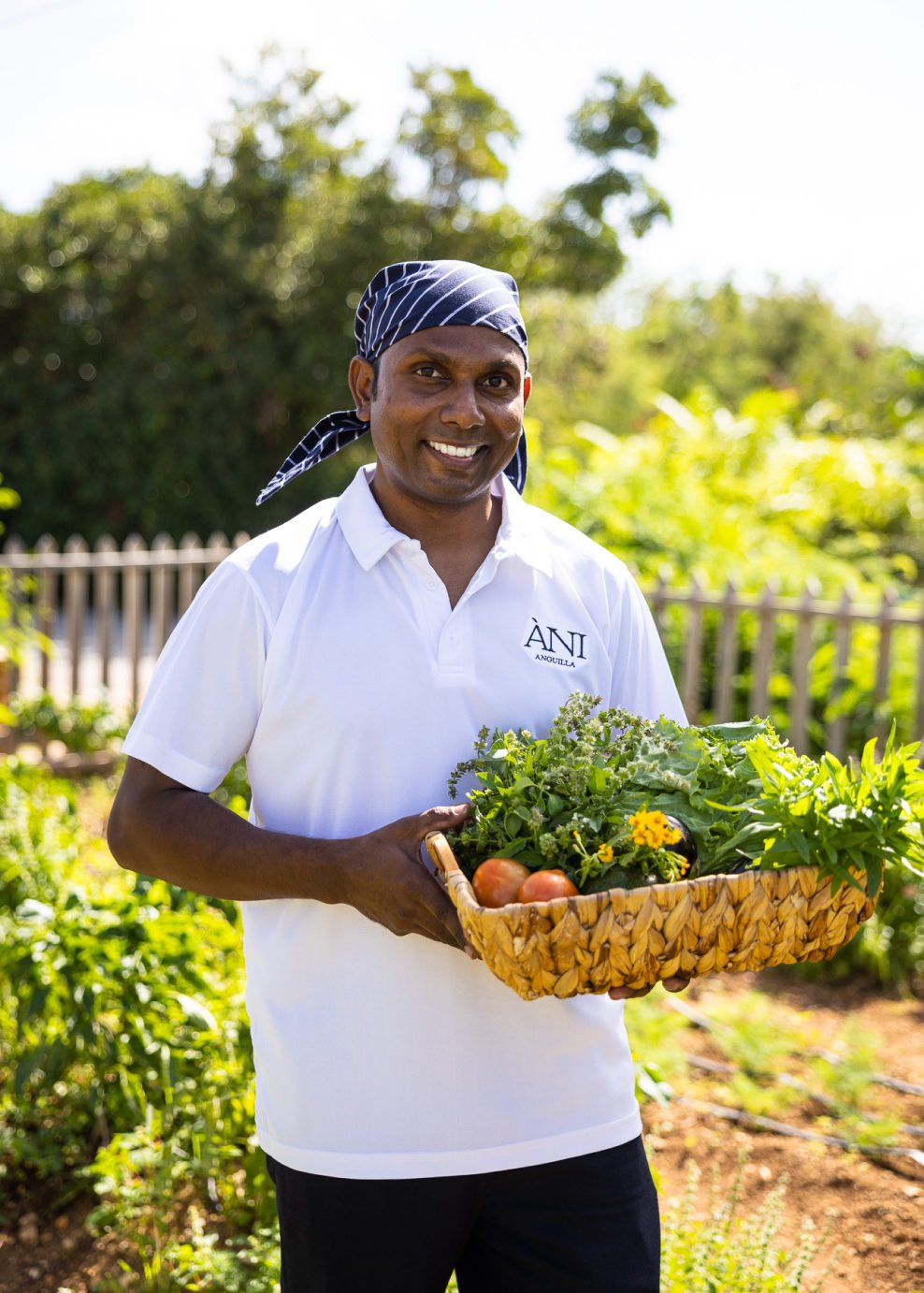 Private Chef
Breakfast, and lunch and dinner is served in different settings across the resort, with every menu tailored by your own Private Chef, according to guest preferences.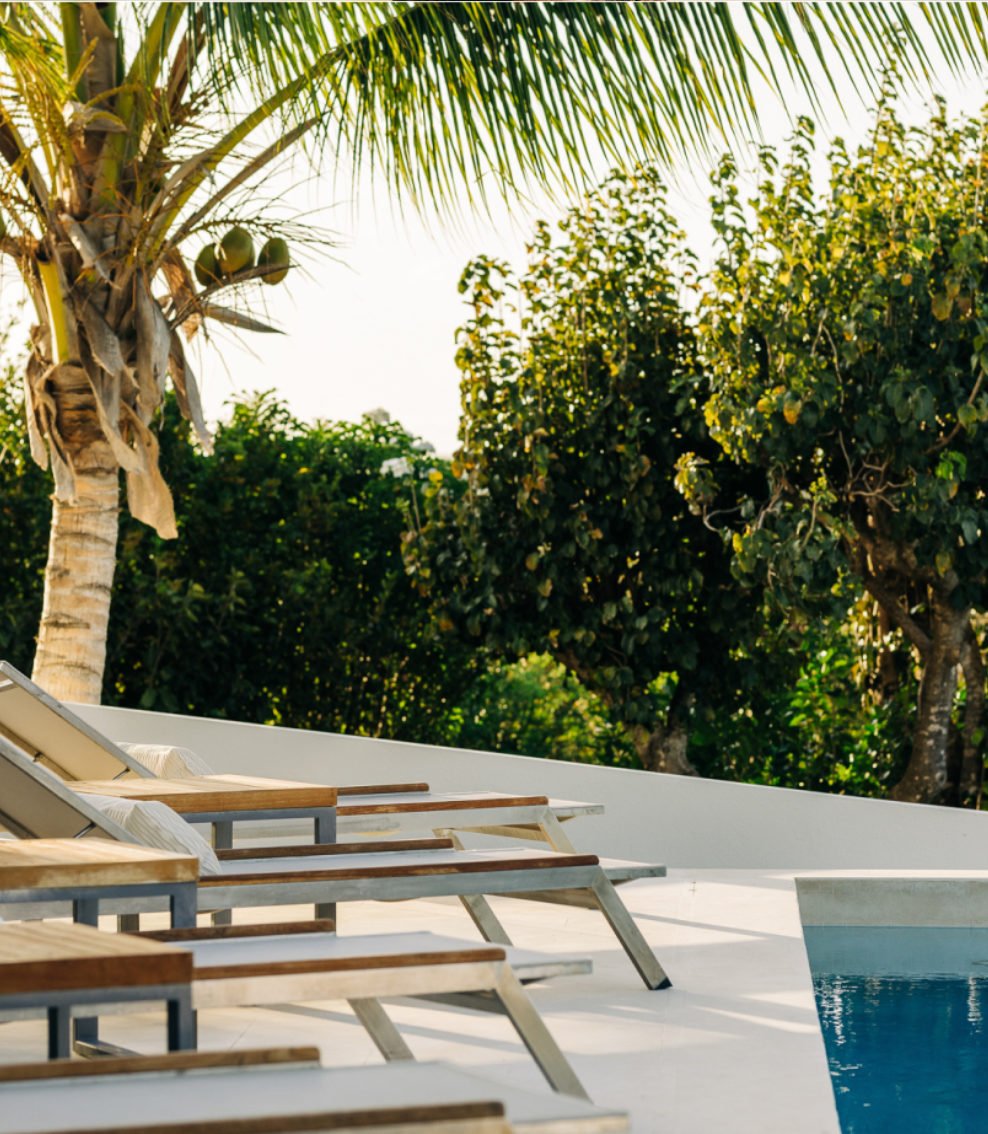 All Day Pool Butler
From iced lates and cooling fresh juices, to daily sunglass cleaning, our Pool Butler team are always on hand.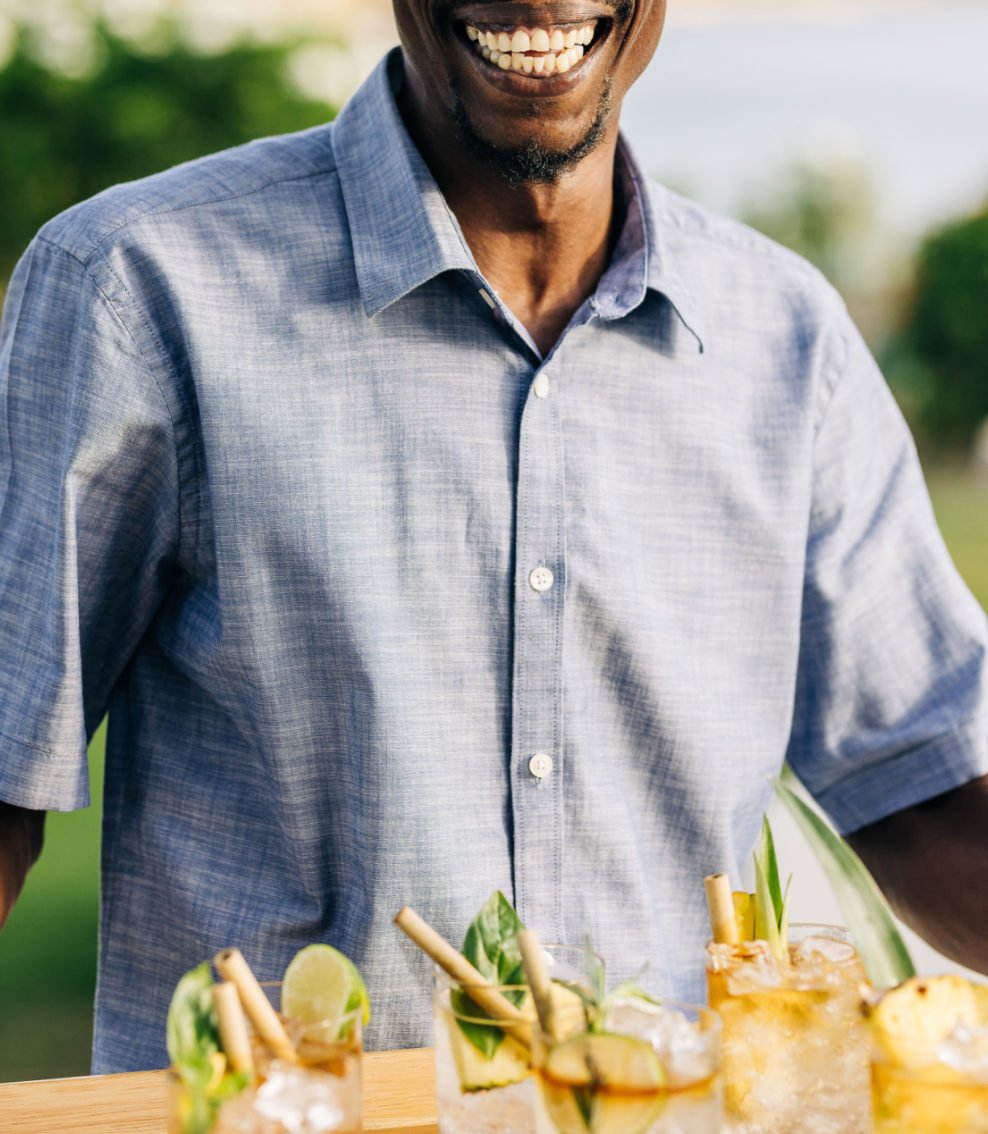 Free Flowing Beverages
Free-flow beverages, including premium spirits, cocktails, wines, soft drinks, and fresh juices are all included.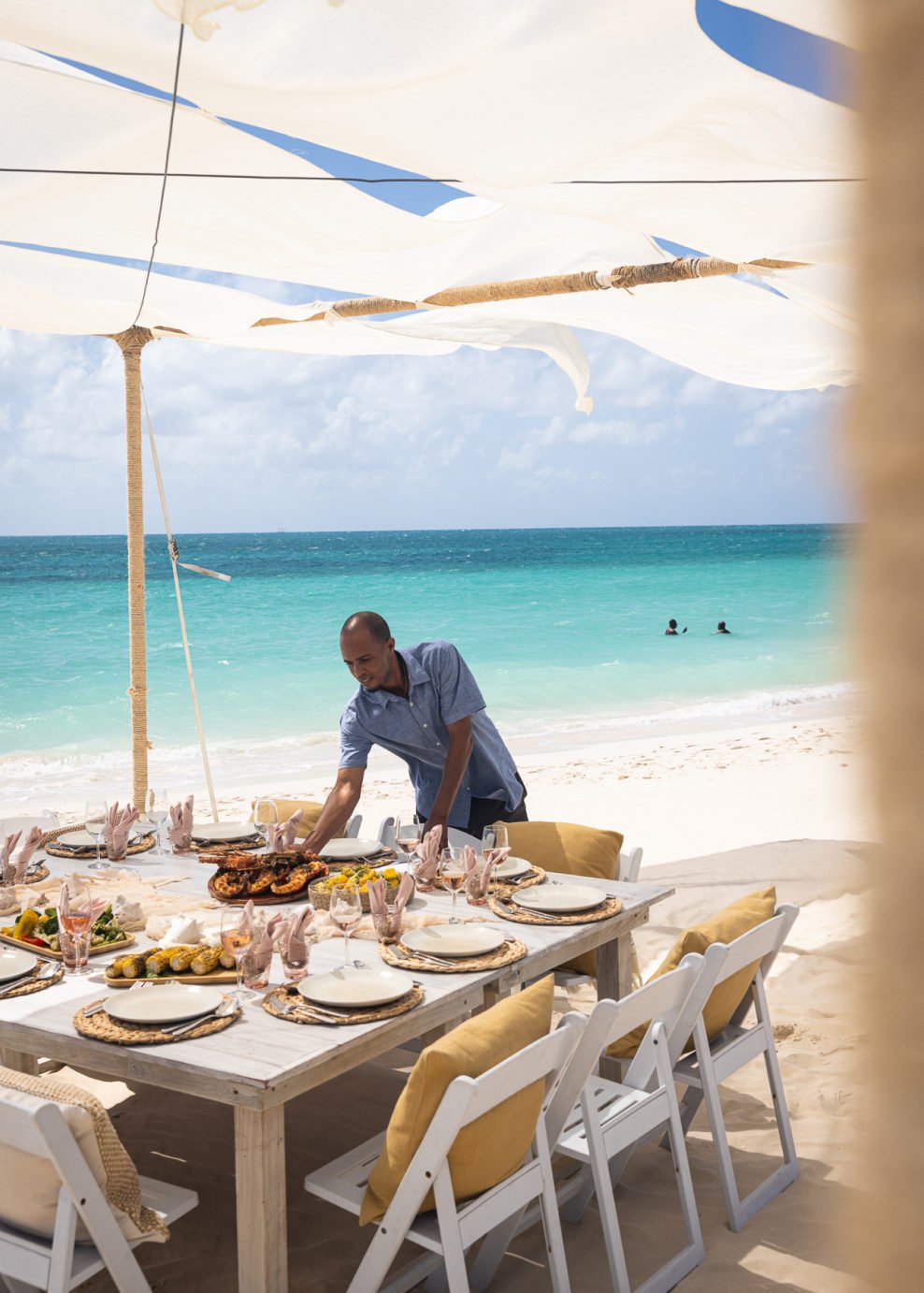 Beach Barbeque
Enjoy a magical mobile feast under a pop-up, shaded canopy, paired with lounging areas with our own umbrellas and sun loungers as well as paddle boards and kayaks for the active, once per stay.
cultural immersion
ÀNI Anguilla's knowledgeable local staff are always eager to share the island's rich cultural heritage – from its vibrant cuisine to its unique music – with ÀNI guests.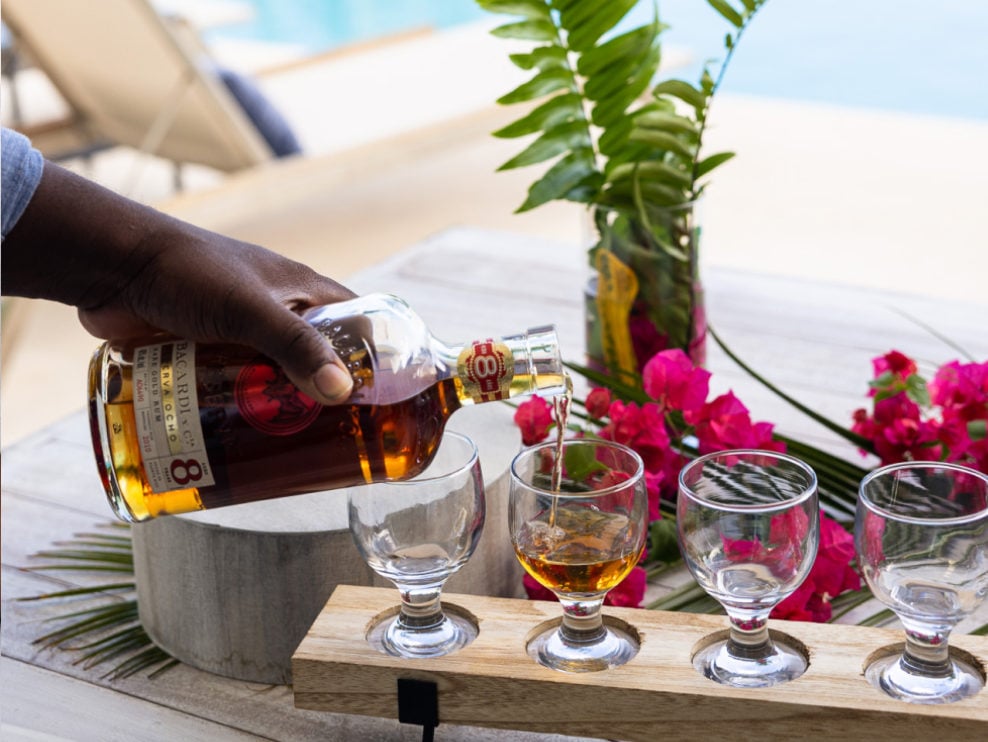 Caribbean Rum Tasting
A good rum can be enjoyed neat, on the rocks, with a splash of water, or in a favourite cocktail. Experience a 'Taste the Caribbean' with our tailored tasting, once per stay.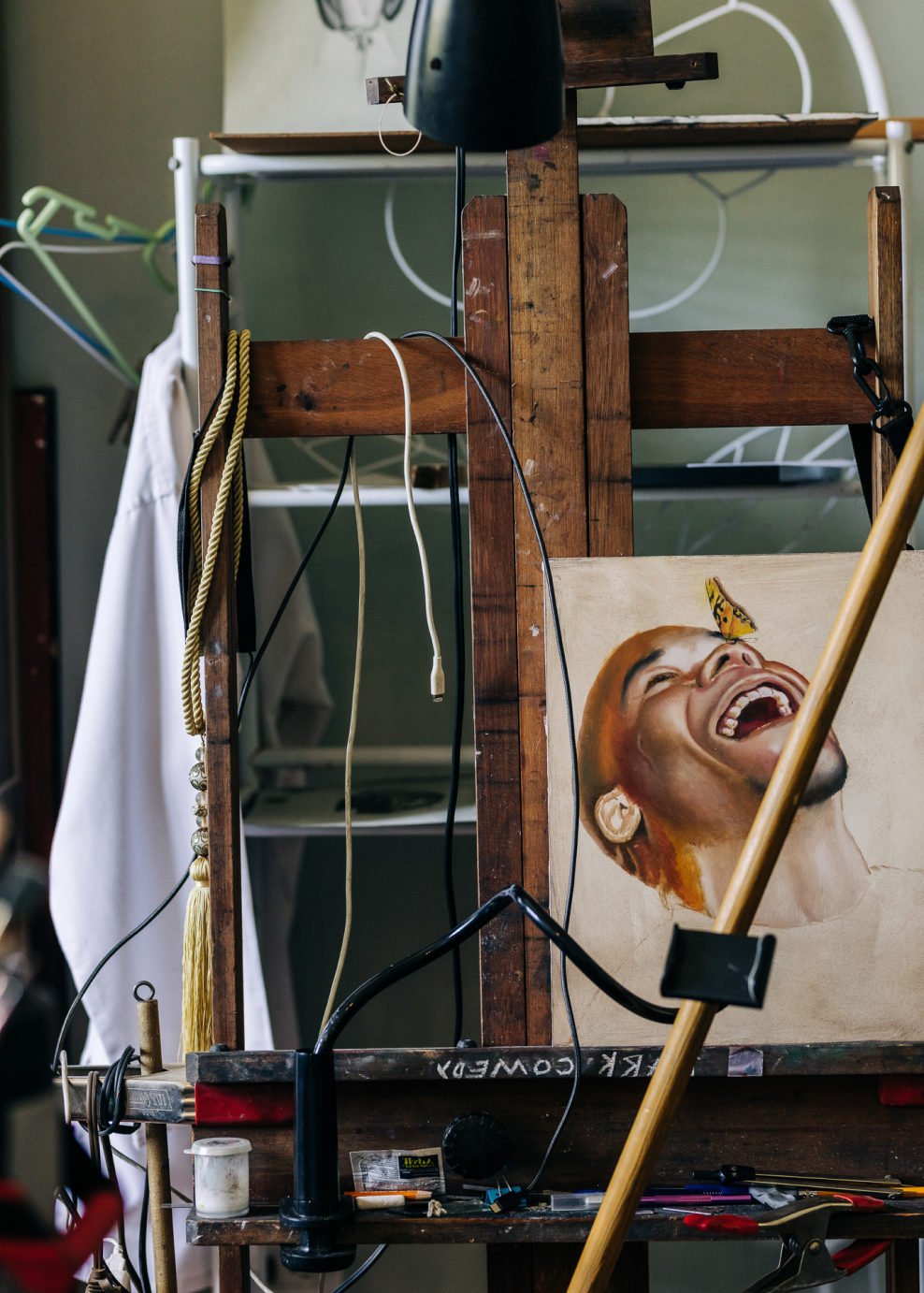 ÀNI Art Academies Anguilla
Founded to uplift local communities, the non-profit ÀNI Art Academies organization, welcomes guest to visit the academy and purchase their own piece of art from local aspiring artists.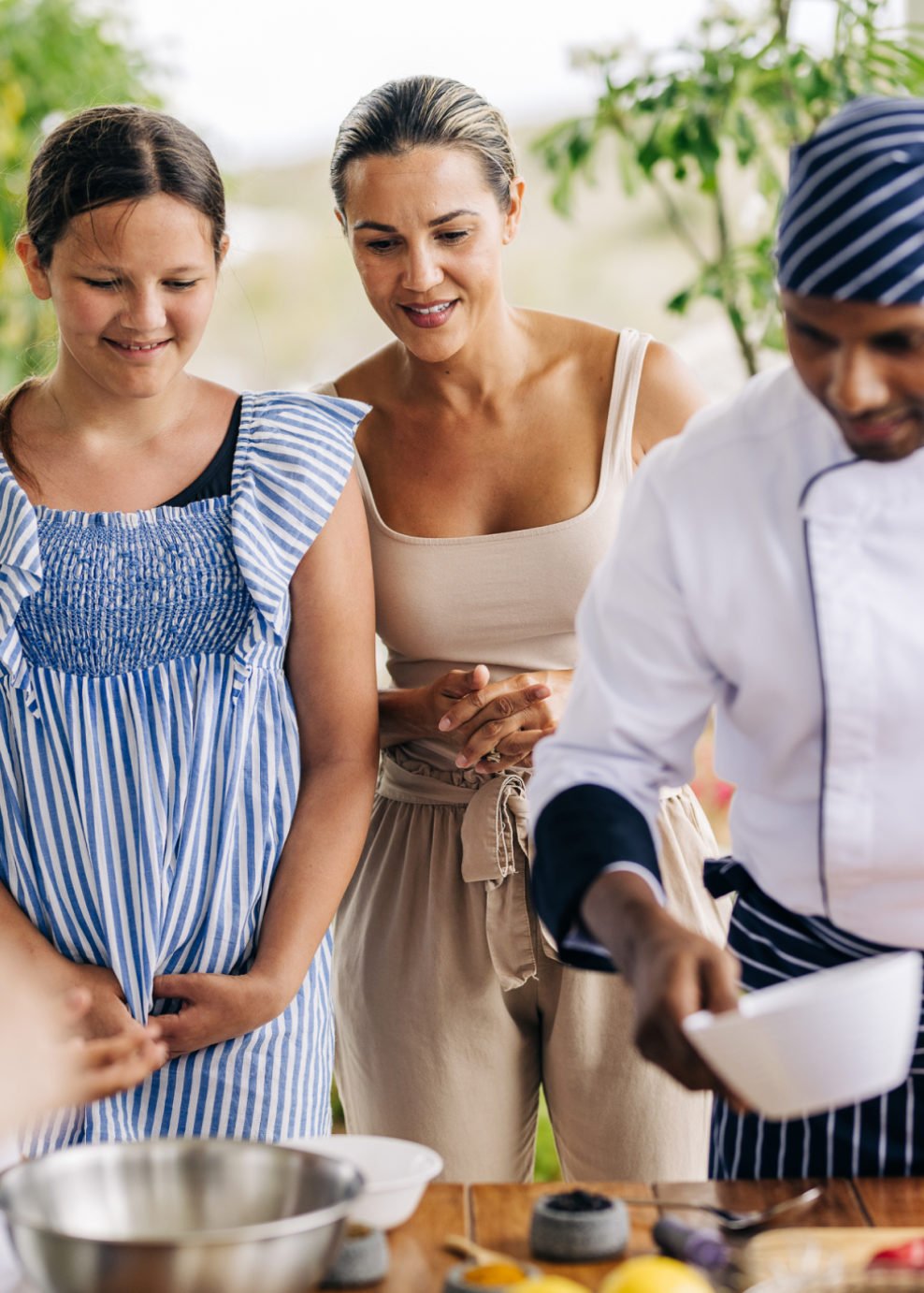 Cooking Classes
Learn how to make our Executive Chef's truly delicious Caribbean dishes with a hands-on cooking class.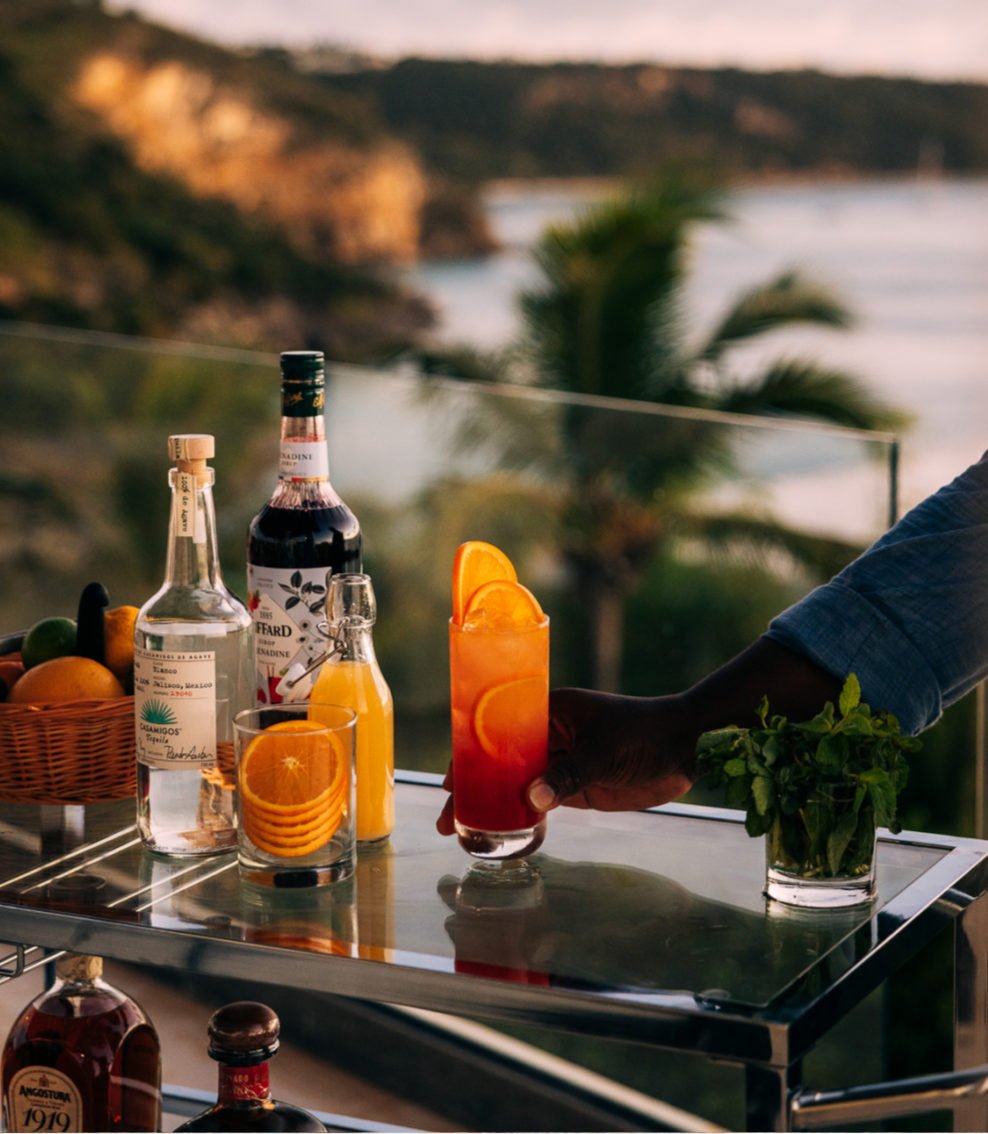 Cocktail Mixlogy Masterclass
Enjoy a cocktail mixology session using indigenous ingredients with our internationally experienced bartender.
family fun
ÀNI Anguilla truly comes into its own when children are present, an idyllic setting for a multigenerational family holidays, promising absolute relaxation and enjoyment for all members of the group.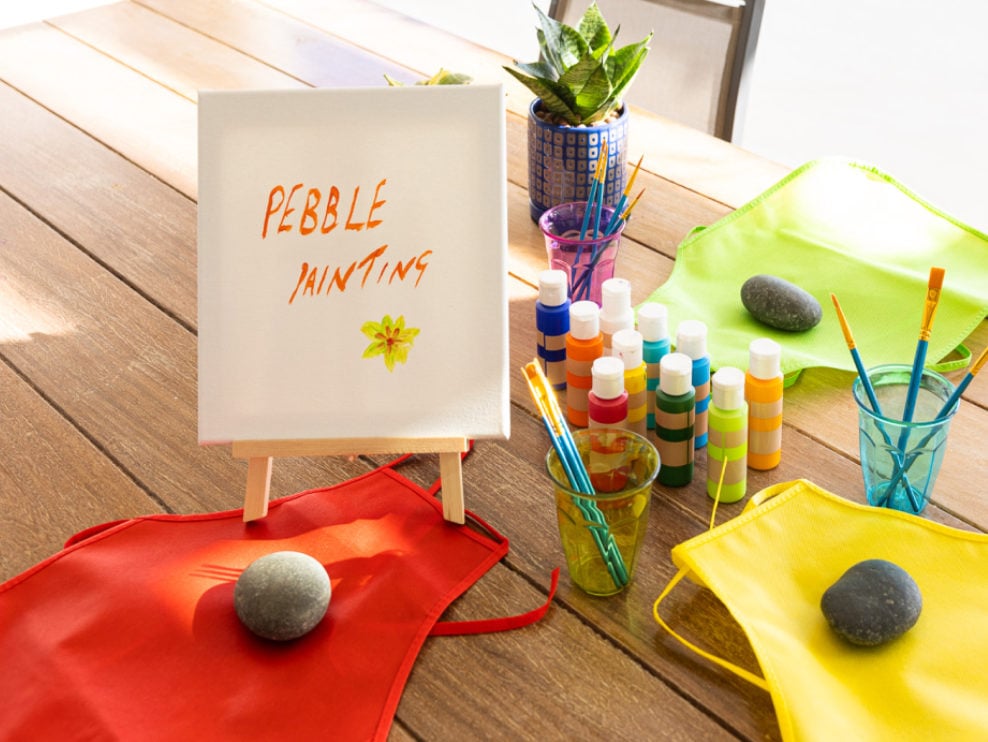 Face Painting, Arts and Crafts
Little ÀNI guests will enjoy a daily children's activity program including pebble painting, face painting, treasure hunts and more.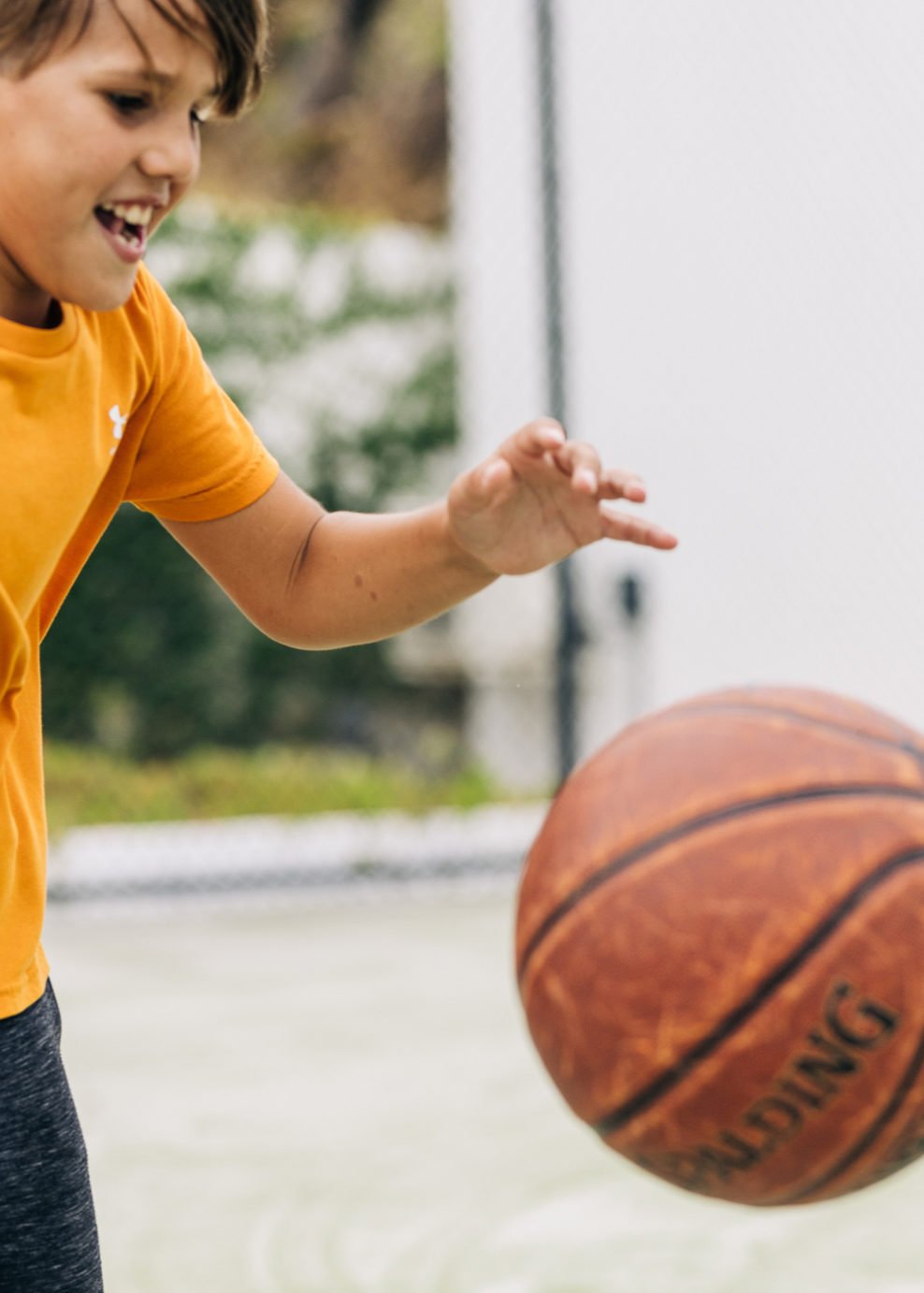 Child Care and Baby Sitting
Four hours of complimentary baby sitting per day, for up to two kids is included, under the supervision of our caring team and babysitters.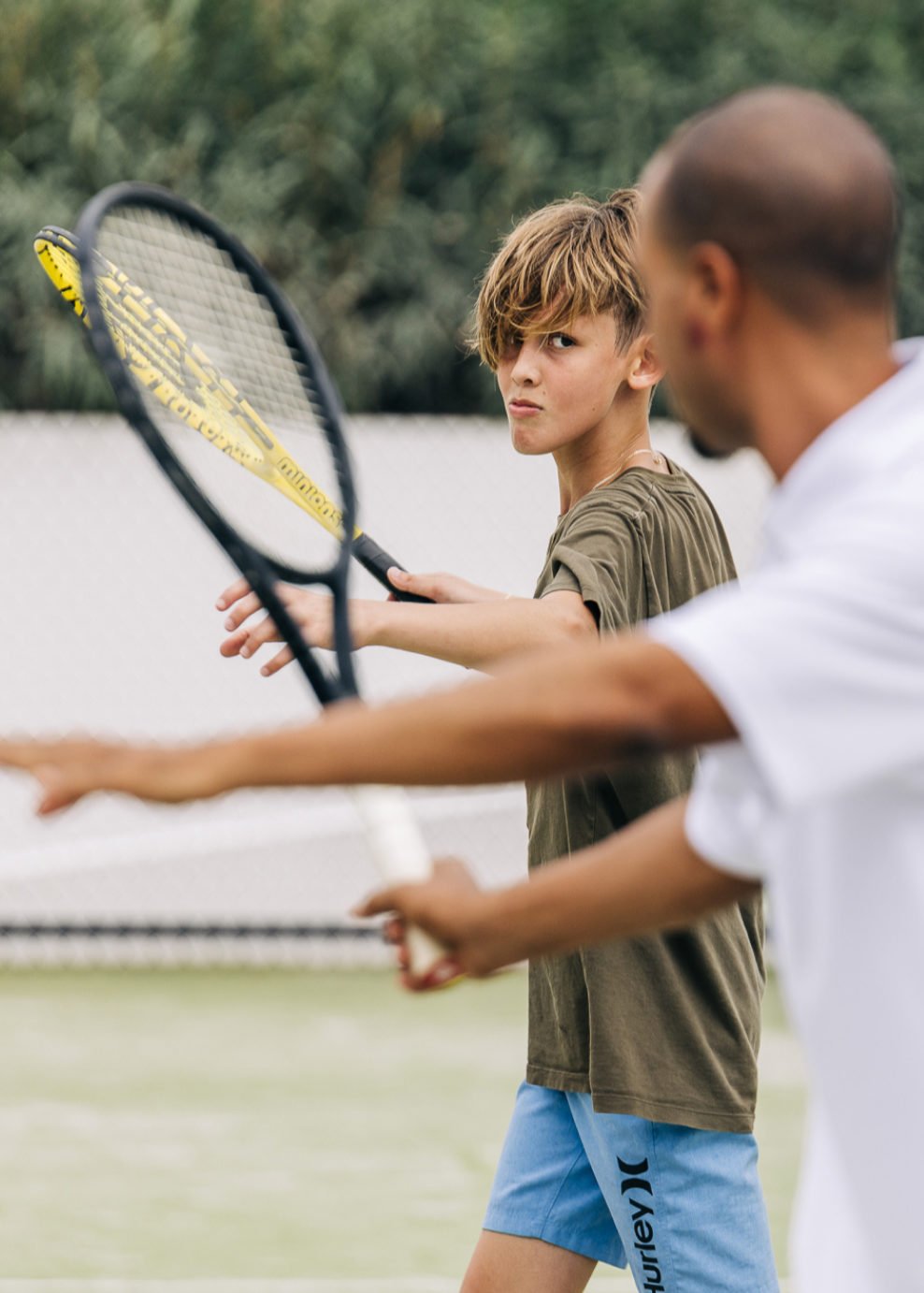 Tennis Lessons
Our onsite tennis pro provides kids with hours of instruction to help take their tennis to the next level.
Kite Flying
Made from items from around the island, kids make their own kite from scratch and learn to fly it afterwards.
outdoor Adventure
& Entertainment
The perfect base for exploration, ÀNI Anguilla offers guided mountain biking and walking tours and provides a range of water sports equipment including stand-up paddle boards, crystal kayaks, and snorkeling gear.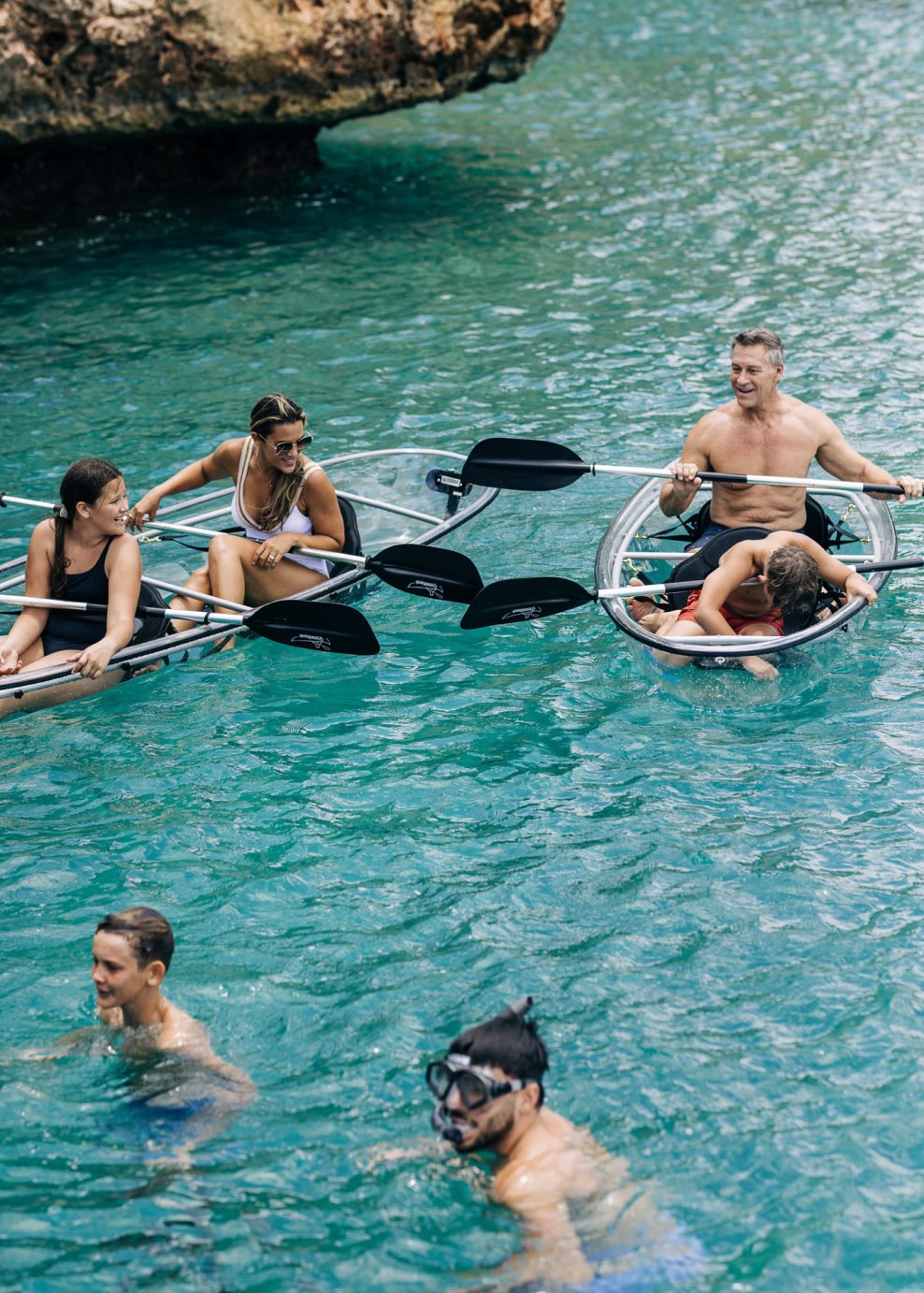 Paddle Board and Kayaks
Experience the best of the aquamarine water with unlimited use of our crystal kayaks and paddle boards.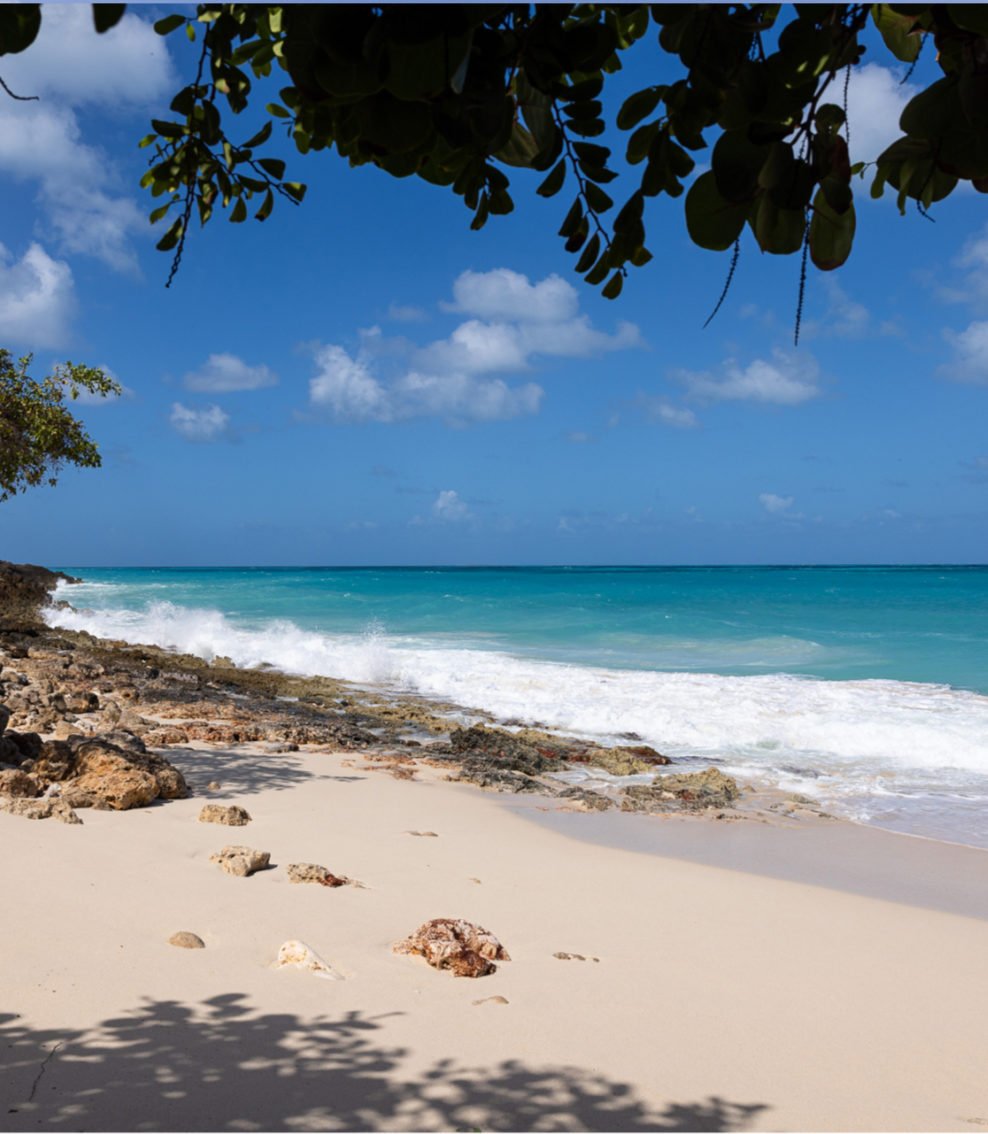 Guided Cycling Tours
and Local Walks
Discover beautiful beaches with guided walks and cycling tours with our on-property bikes for adults and kids.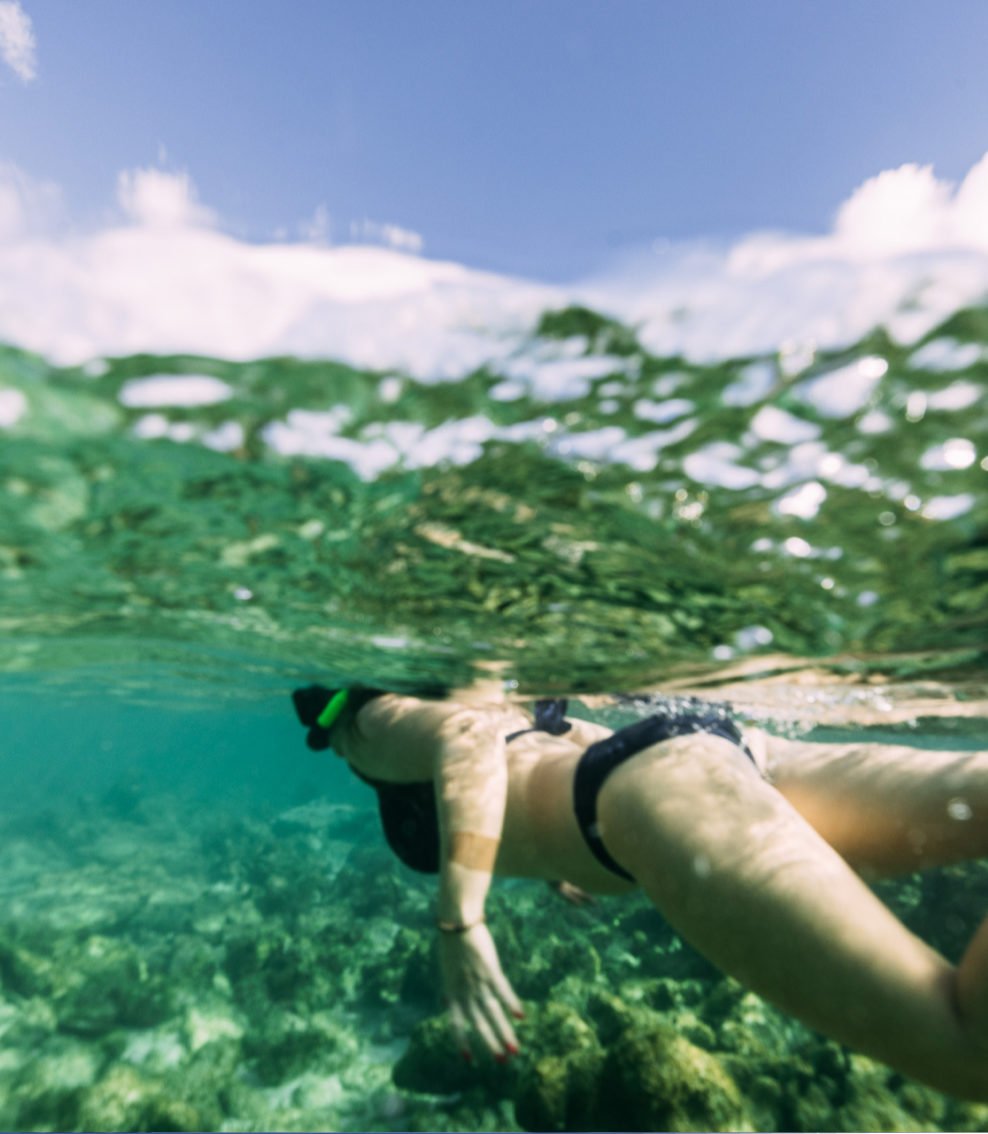 Snorkeling
Enjoy complimentary on-loan snorkels and flippers and bring an underwater camera to capture the gem-bright fish, sea turtles and graceful manta rays.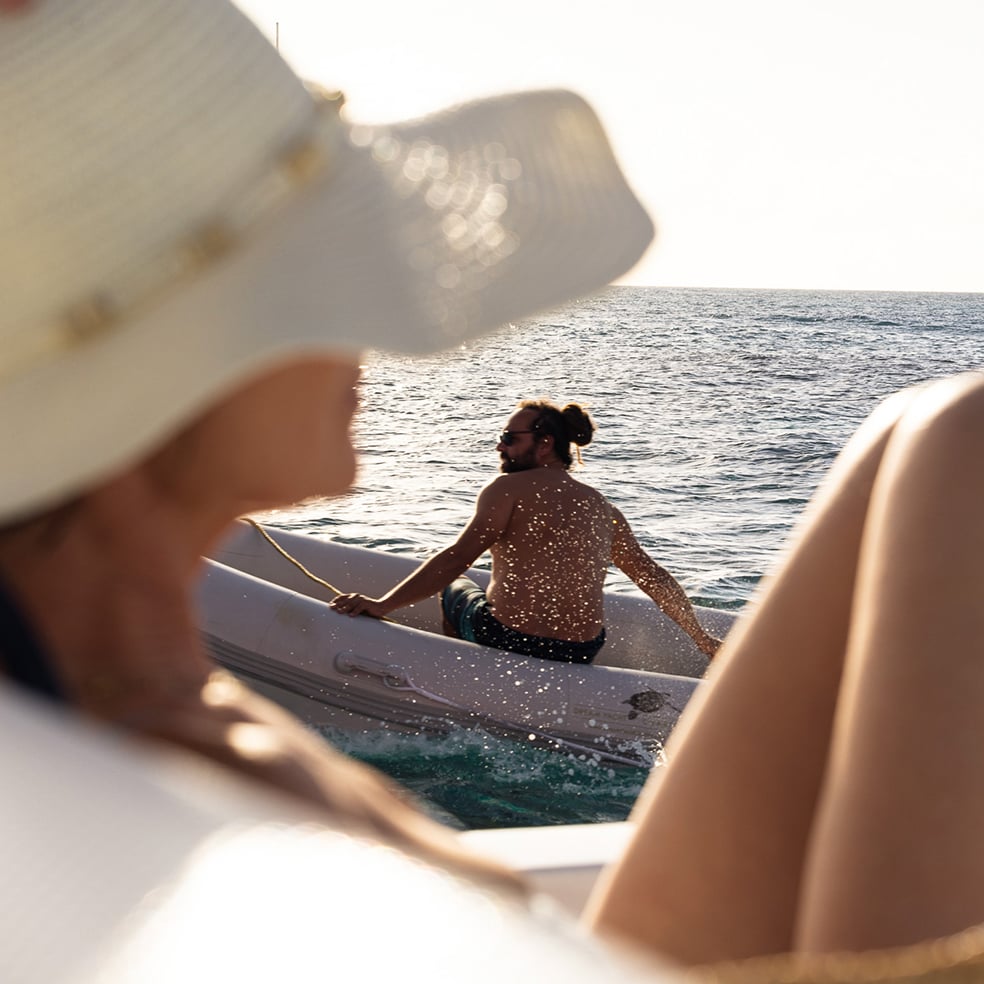 Sunset Cruise
Experience a sunset cruise once during your group's stay, including delicious canapés and free-flowing drinks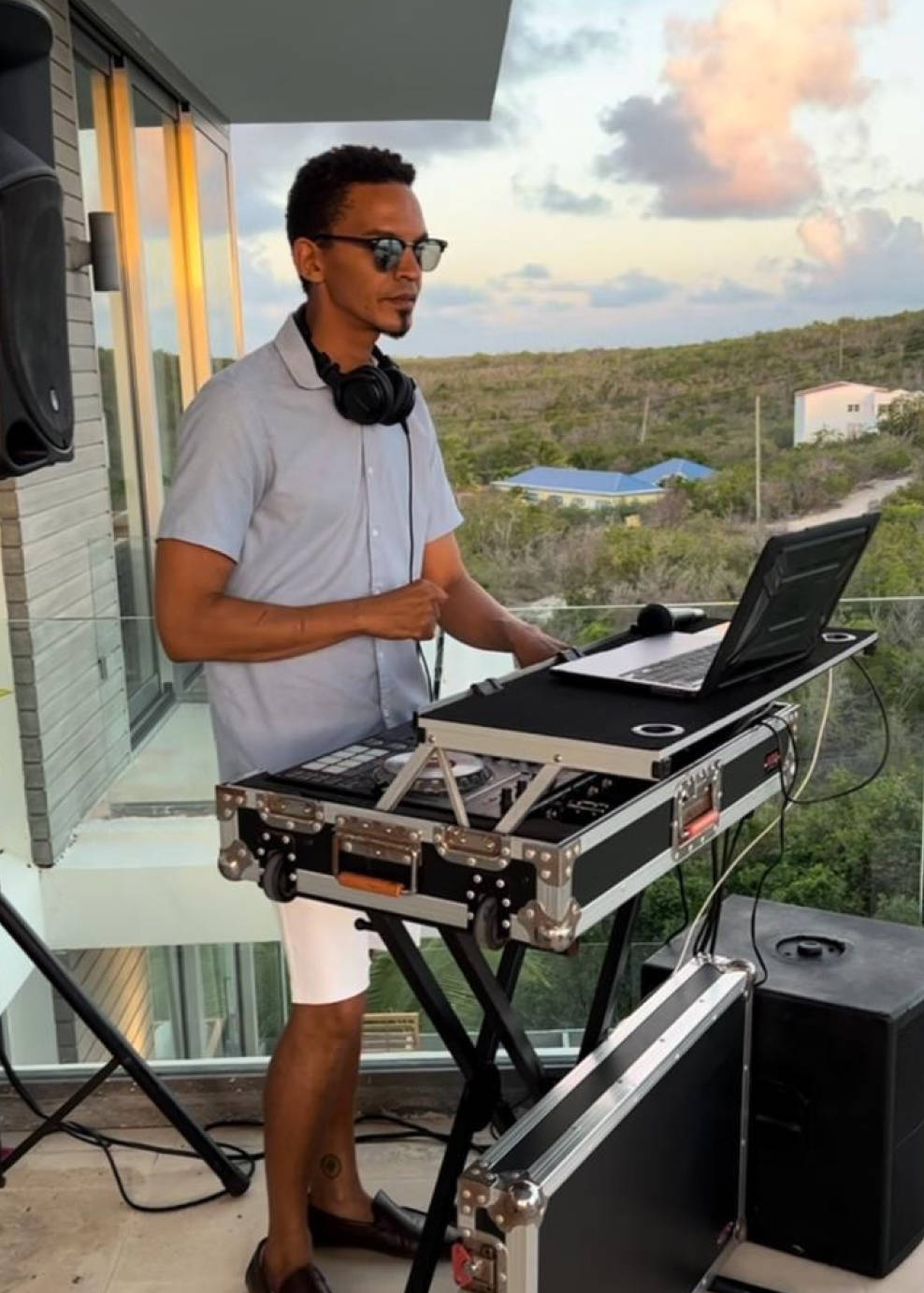 DJ Music Night
Dance the night away with your own private DJ, once per stay.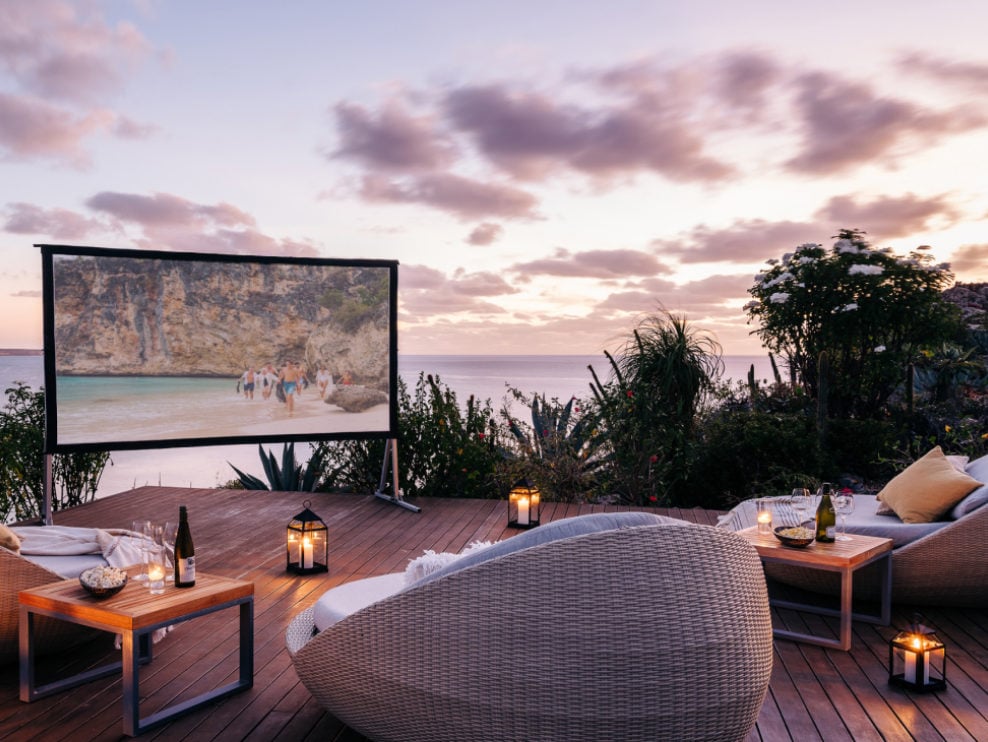 Private Cinema
Enjoy private movie screenings take place under star-filled skies, with movies for all the family, on our Little Bay deck.
wellness
ÀNI Anguilla's wellness offering encompasses movement, relaxation, nutrition, and connection with nature, gifting a true sense of life-enhancing equilibrium.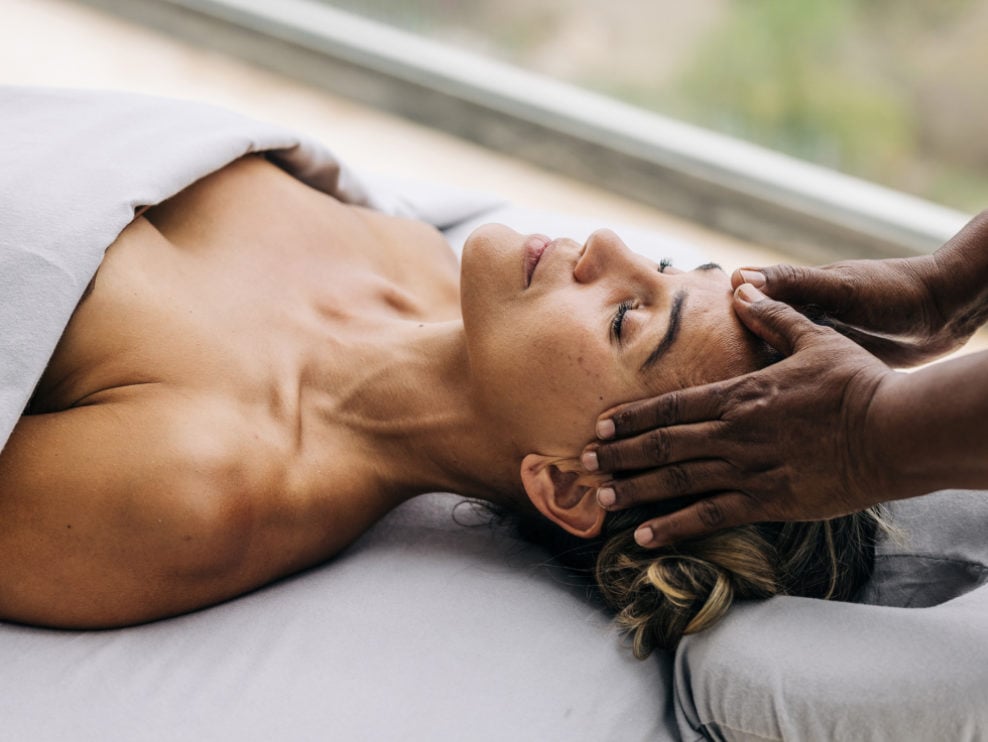 Spa Treatments
ÀNI Anguilla's wellness offering encompasses movement, relaxation, nutrition, and connection with nature, gifting a true sense of life-enhancing equilibrium.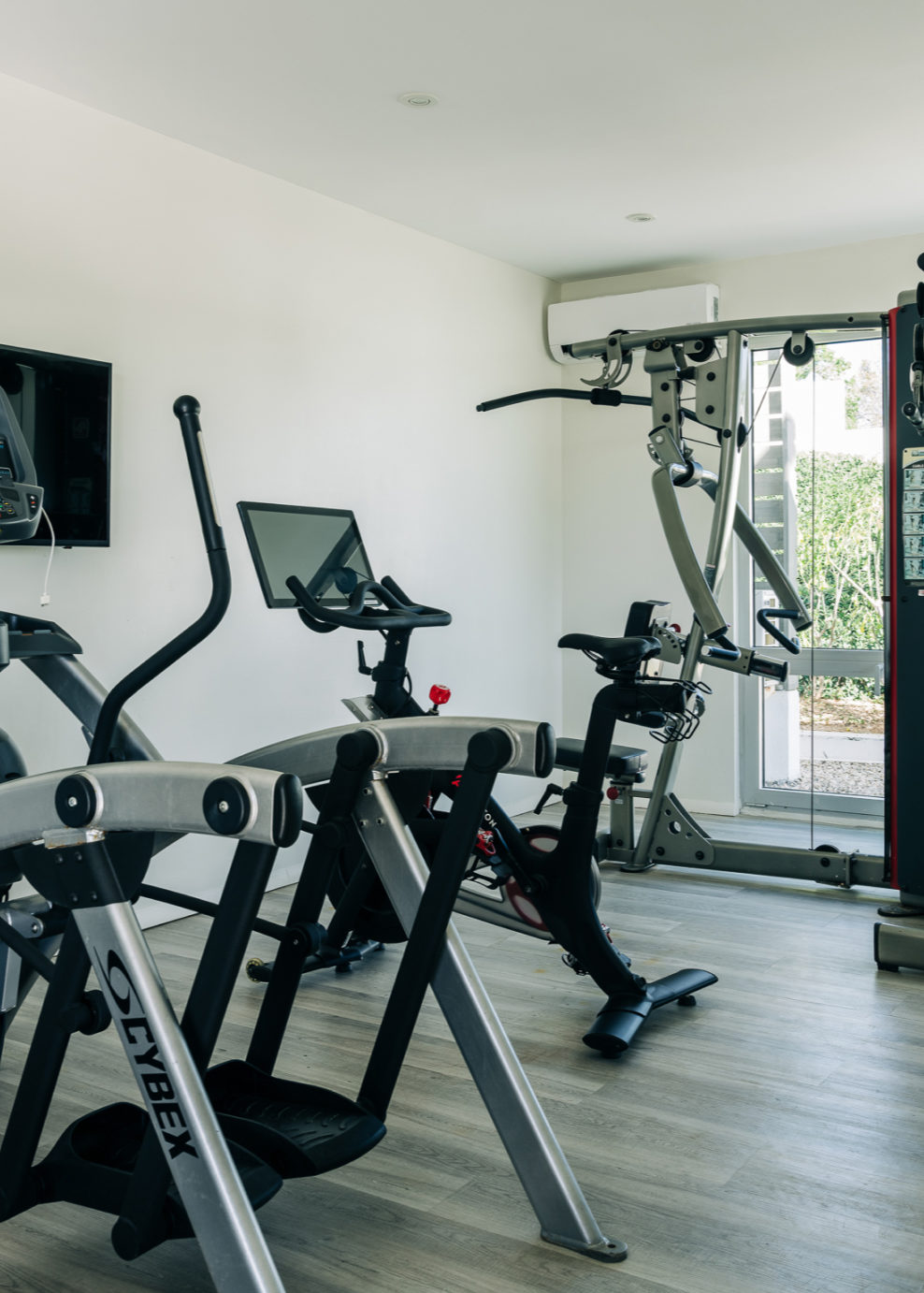 Fitness
From early morning personal training sessions in our fully equipped gym, to sunrise or sunset beach jogging, your fitness regime is covered.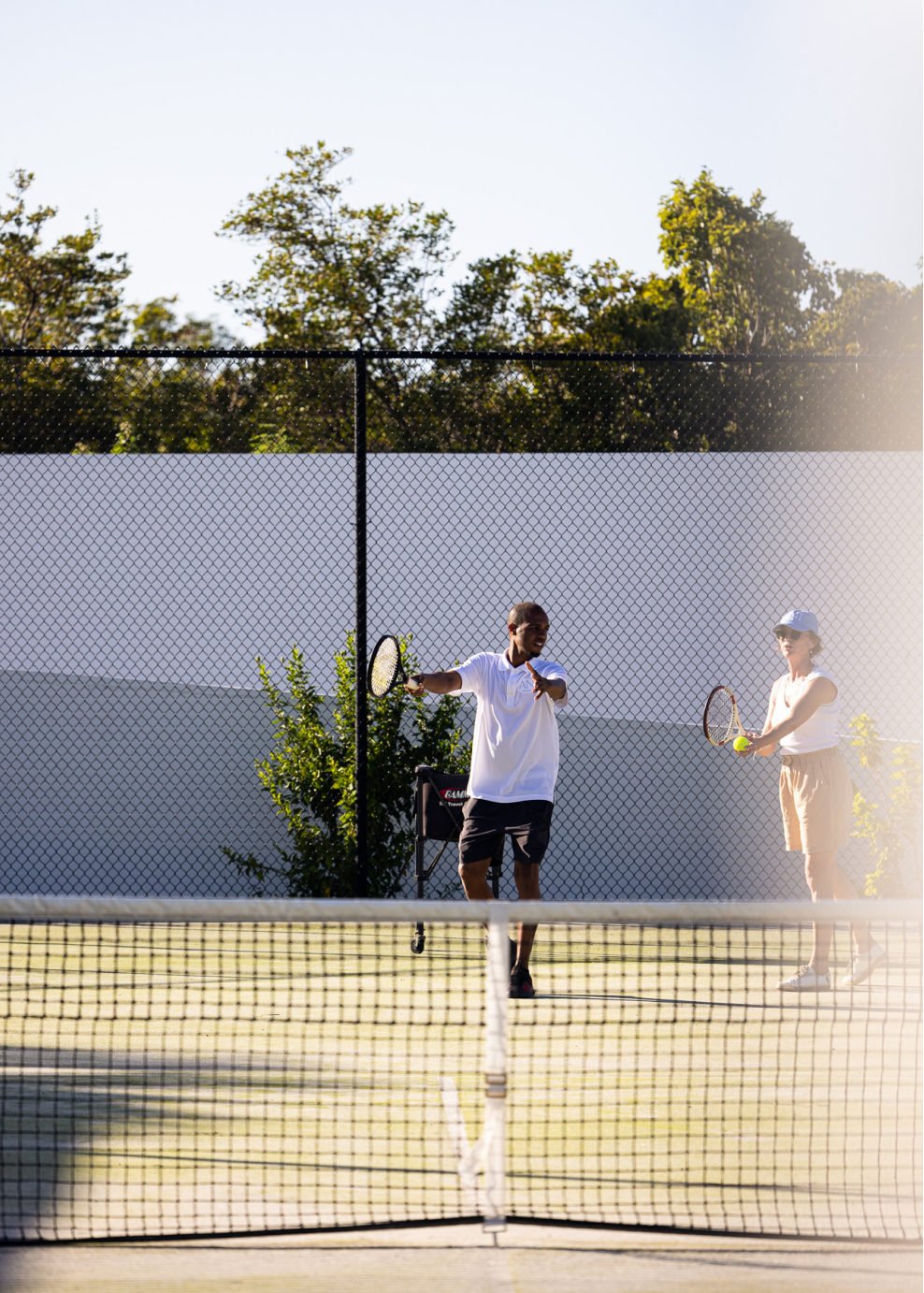 Pro Tennis Coaching
Practice your serve or backhand with our on-site tennis pro on our floodlit, hard-surface tennis court.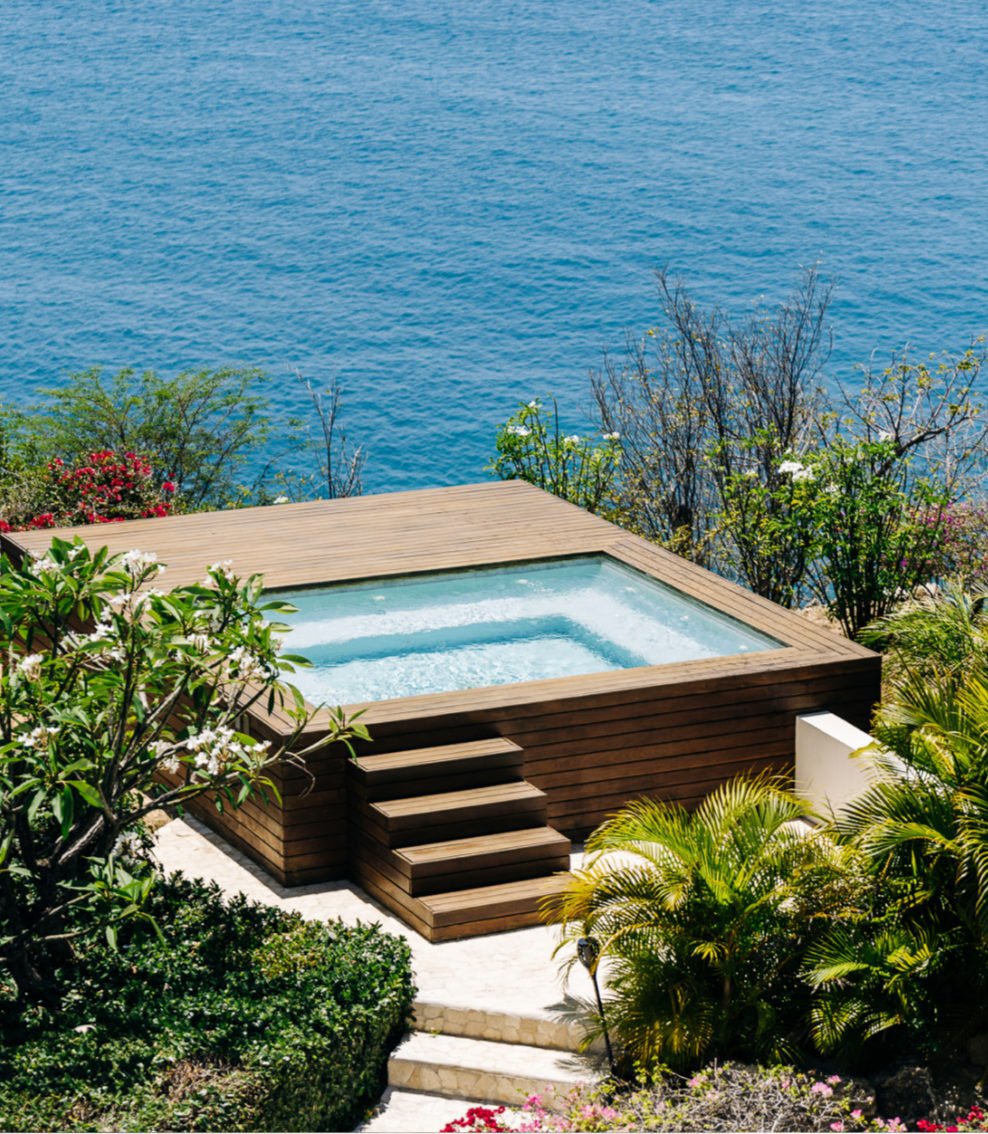 Relaxation
Enjoying soothing soaks in two alfresco hot tubs with views across the Atlantic Ocean.
seamless living
Blissfully removed from everyday life, a stay at ÀNI Anguilla offers seamless, stress-free living from the moment guests arrive in the country.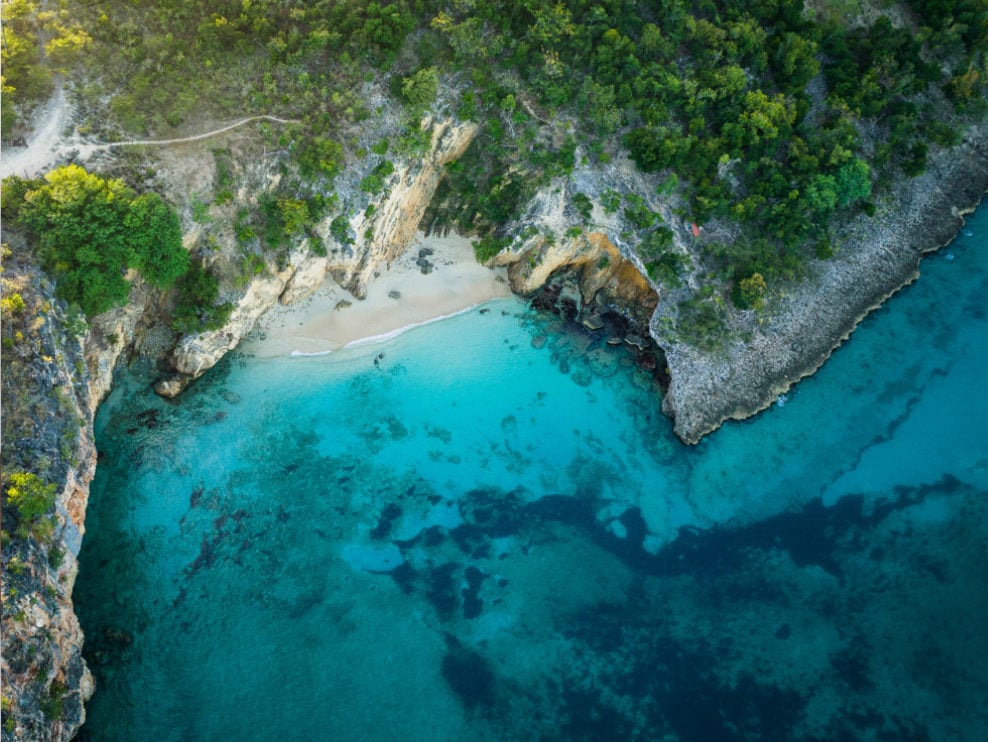 Round Trip Transfers &
VIP Arrival
Roundtrip car transfers from Blowing Point Pier or Clayton J. Lloyd International Airport (AXA) on Anguilla, once per group and VIP arrival and departure airport experience at Juliana International Airport (SXM) on Sint Maarten Island makes traveling to and from the resort effortless.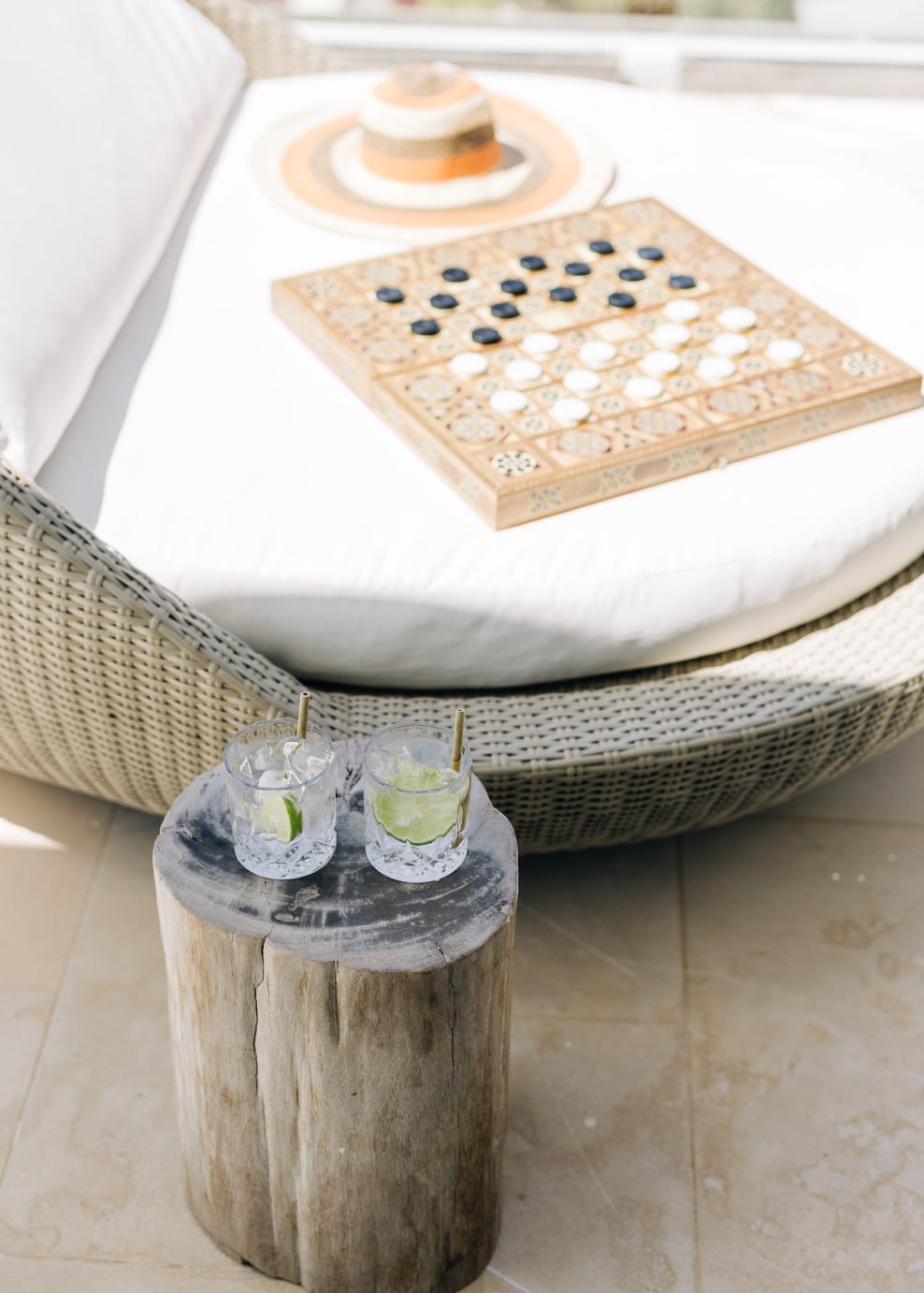 Unpacking and Packing Service
An unpacking and packing service is available as per guest request, so every guest can arrive and depart with knowing the little things are taken care of.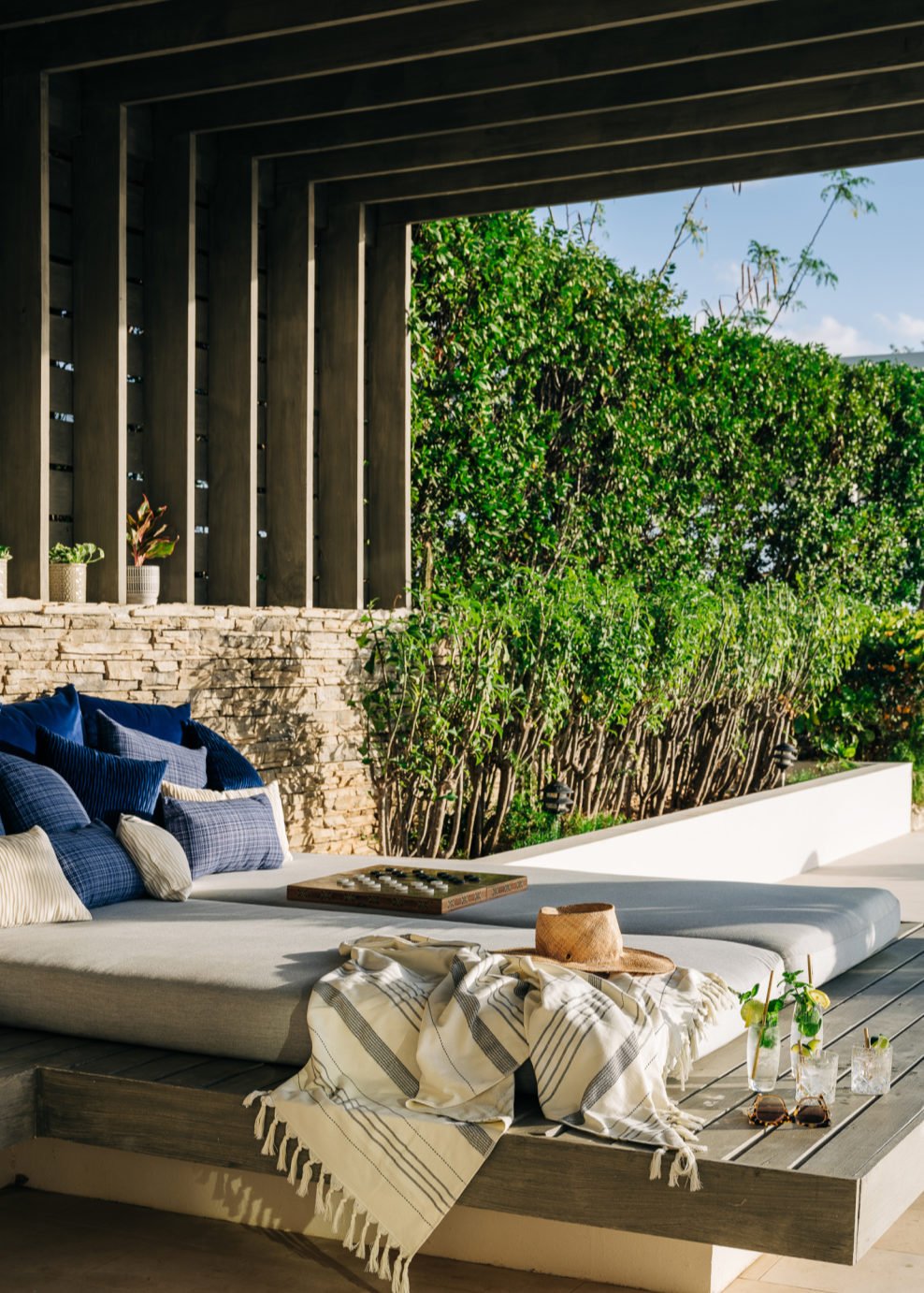 Daily Laundry
Our daily laundry fairies ensure that laundry (except dry cleaning) is washed and folded and returned the same day.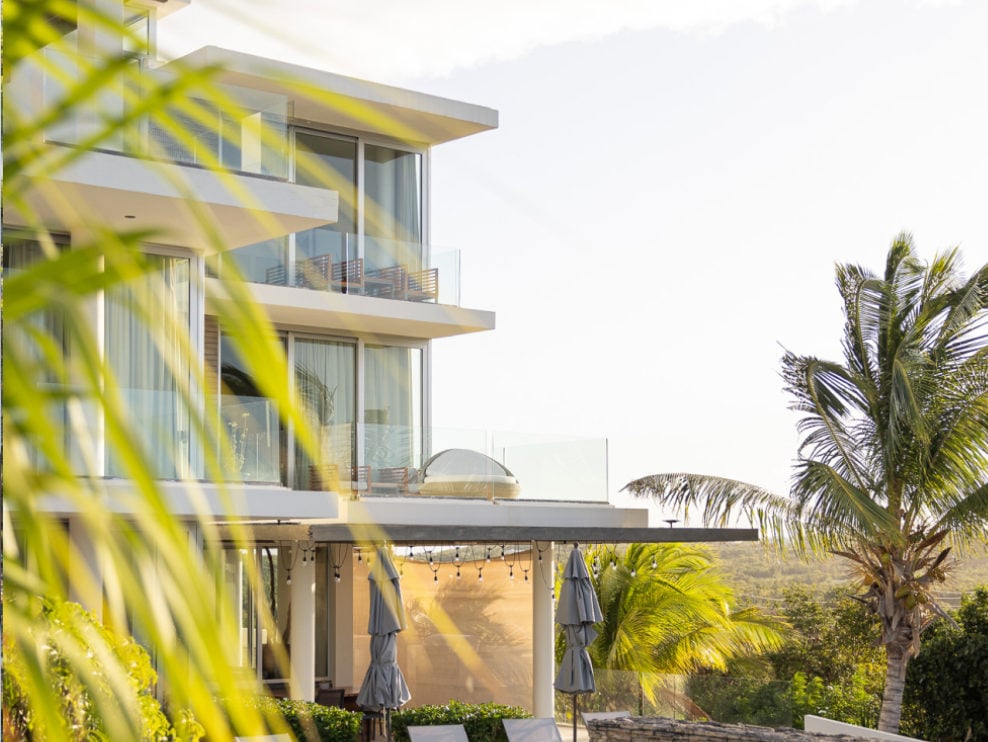 Communication and Entertainment
International calling, high-speed WiFi
Netflix, Apple TV, and Apple Music is included in every room.