ÀNI DOMINICAN REPUBLIC
IT'S ALL YOURS
Claiming its own private peninsula with 270-degree views of the Atlantic Ocean, ÀNI Dominican Republic welcomes you and yours alone to this spectacular bay-cradled setting on the island's verdant north coast. Encompassing Villa Larimar with its sunrise vistas and west-facing Villa Amber with its man-made beach and path to the sea, this breathtaking Caribbean retreat accommodates up to 28 guests, with a dedicated team of over 30 staff members fine-tuning every aspect of your all-inclusive stay.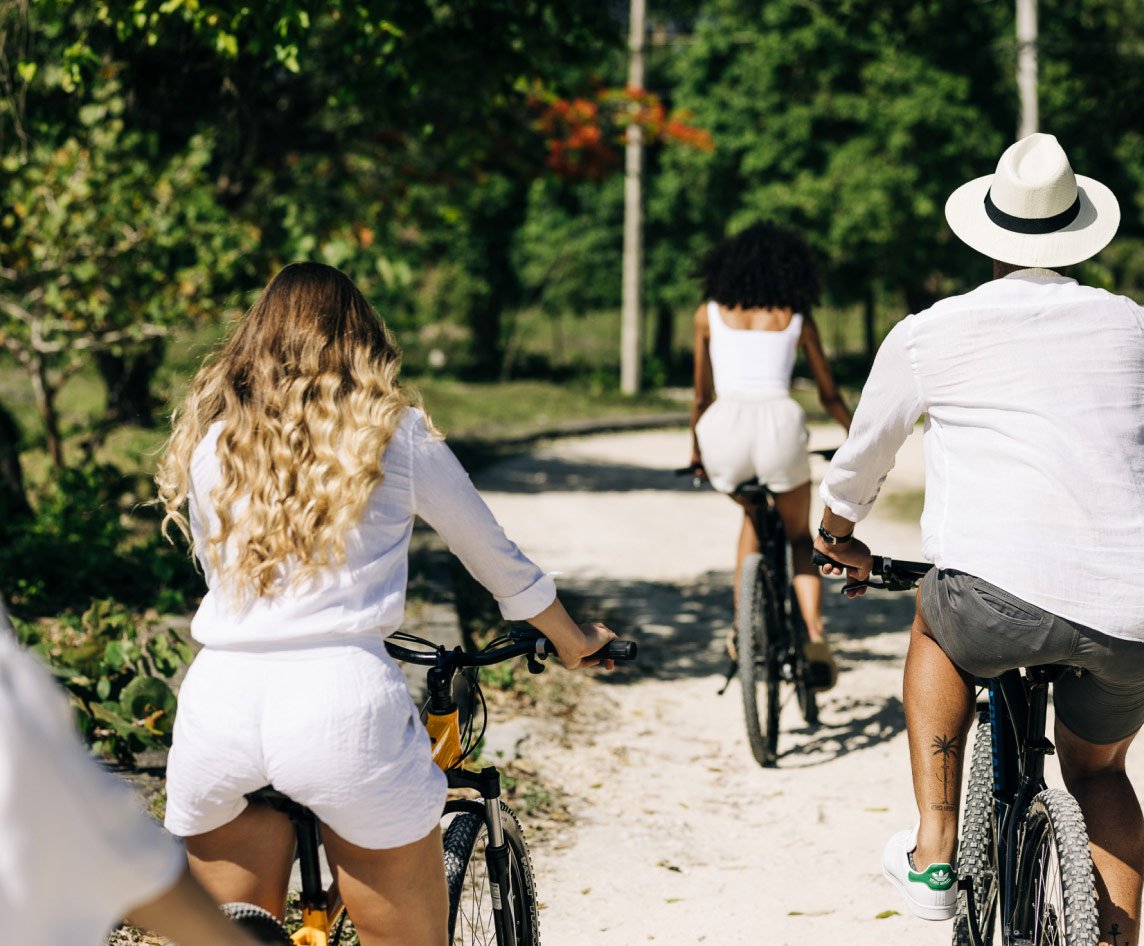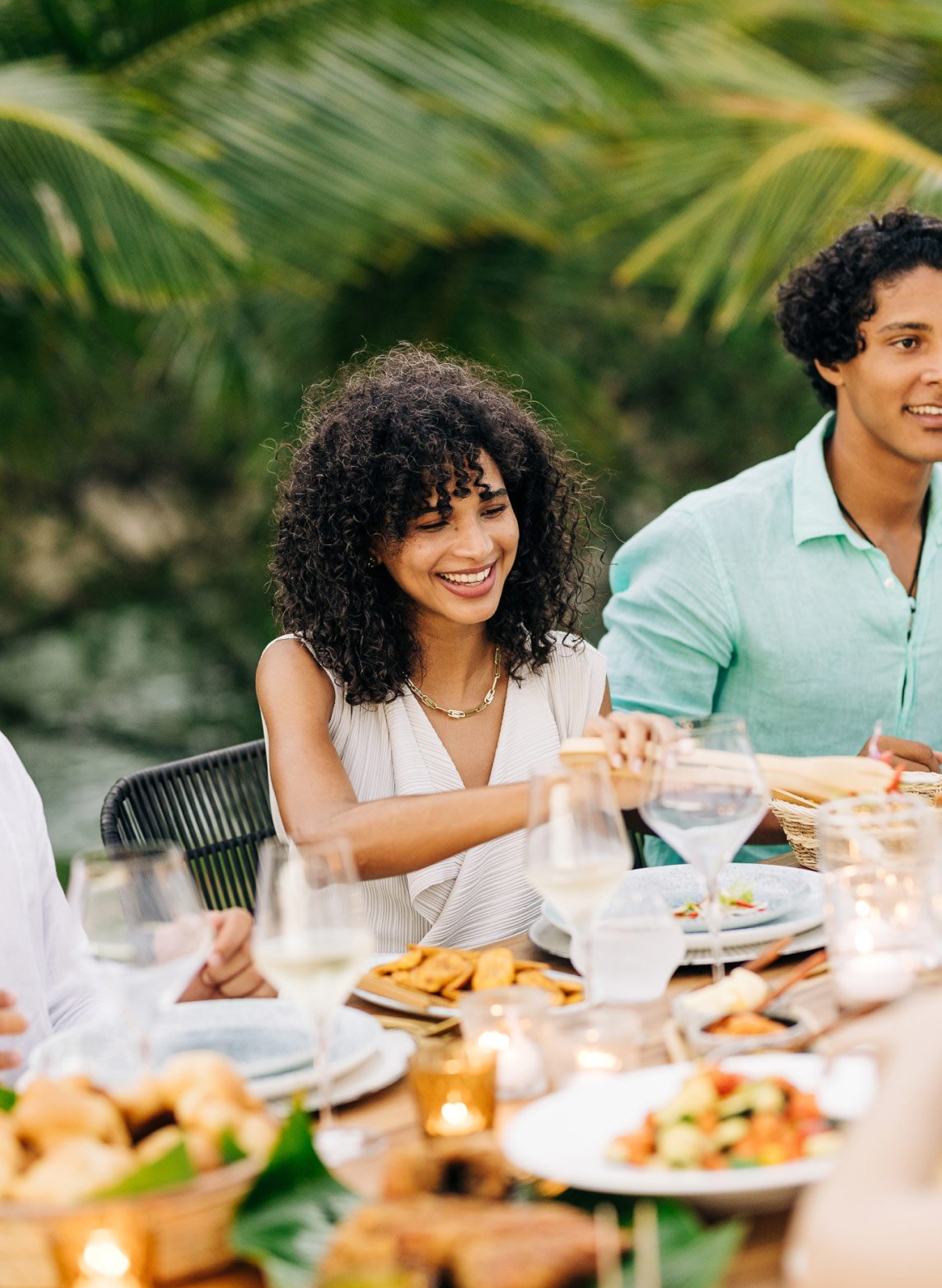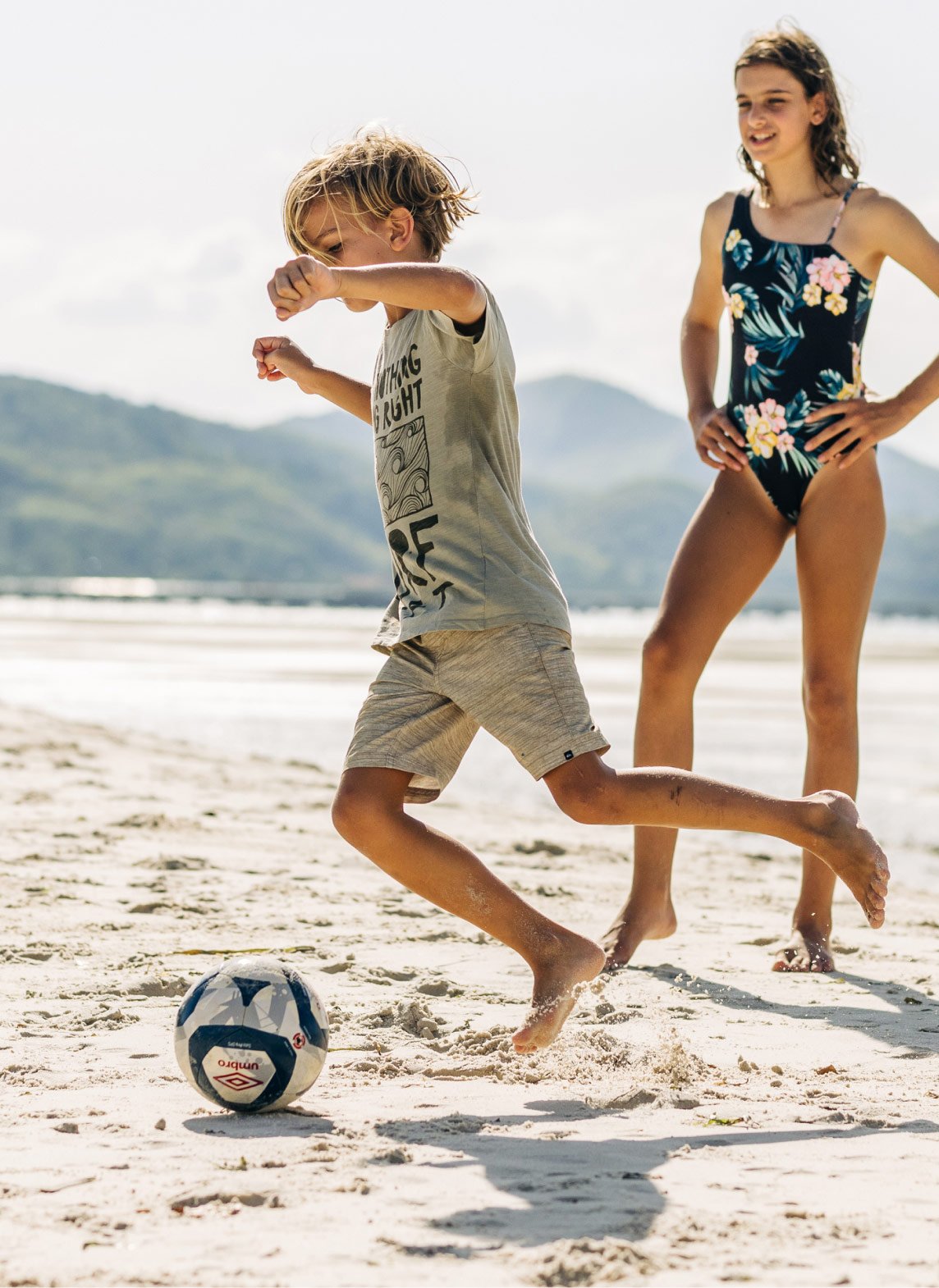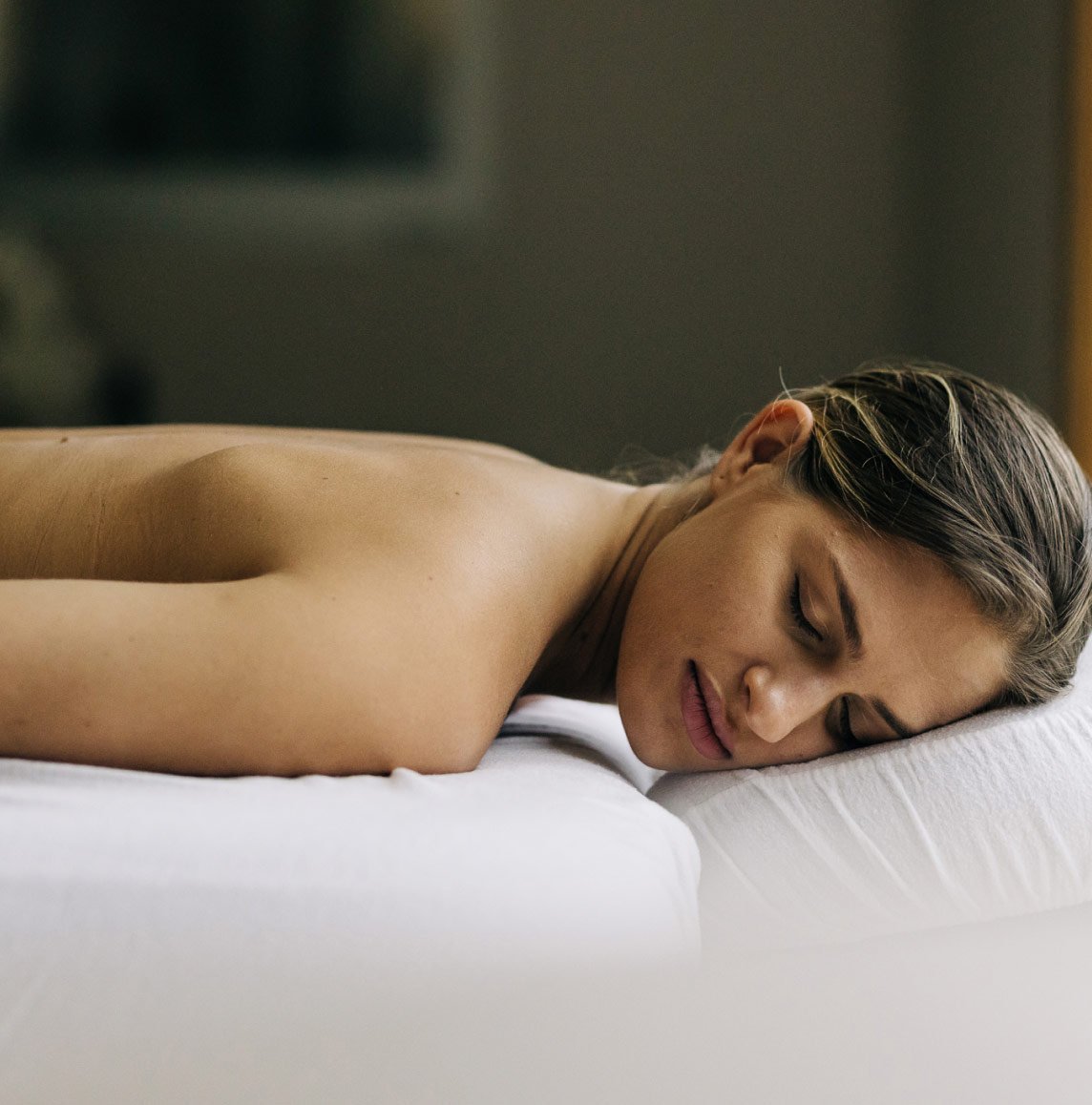 accommodation
Soundtracked by breeze-tussled palm fronds and the whispering ocean, our suites embrace the pristine natural elements of this dreamy coastline, each a private sanctuary in which to relax and rejuvenate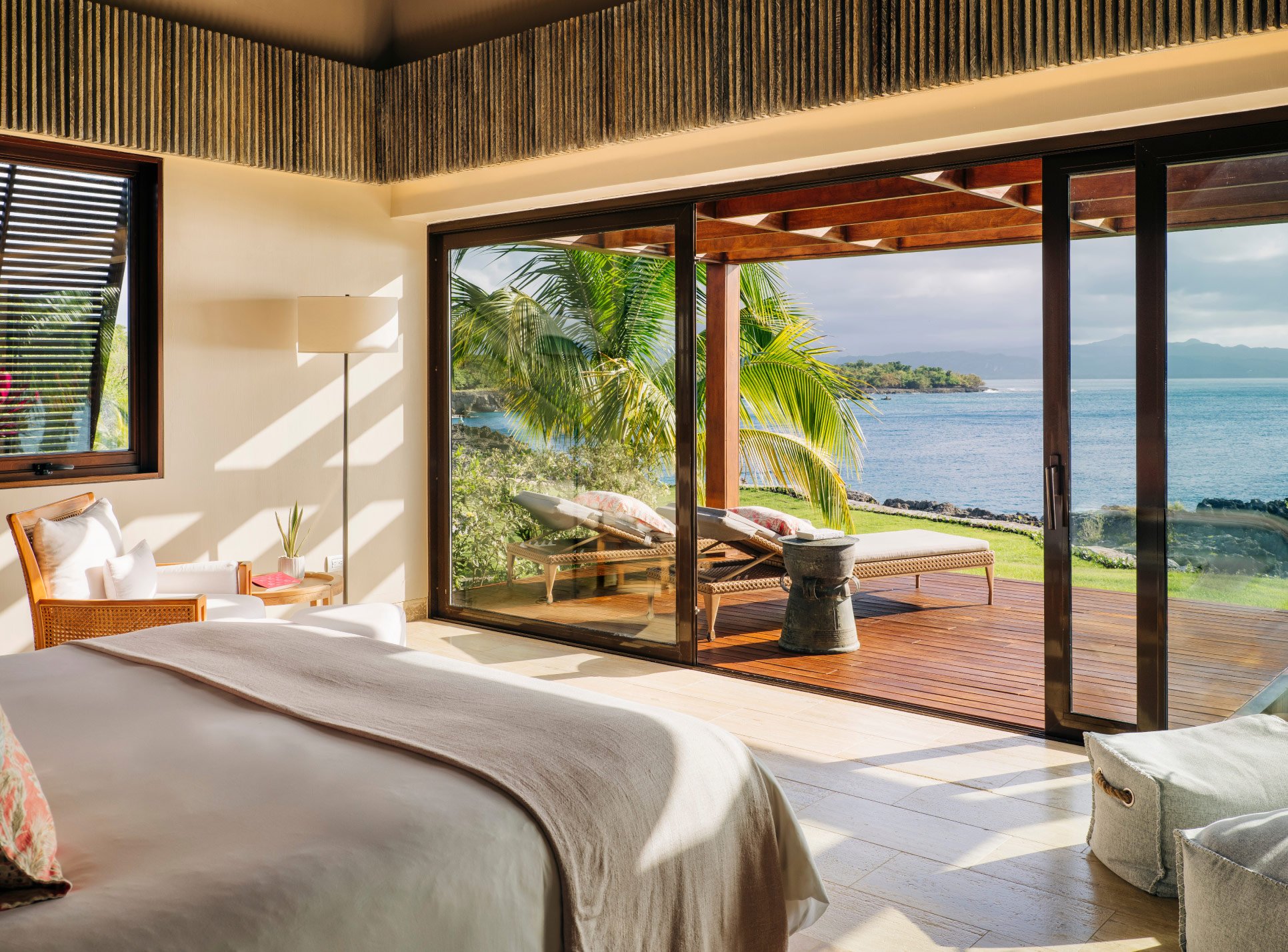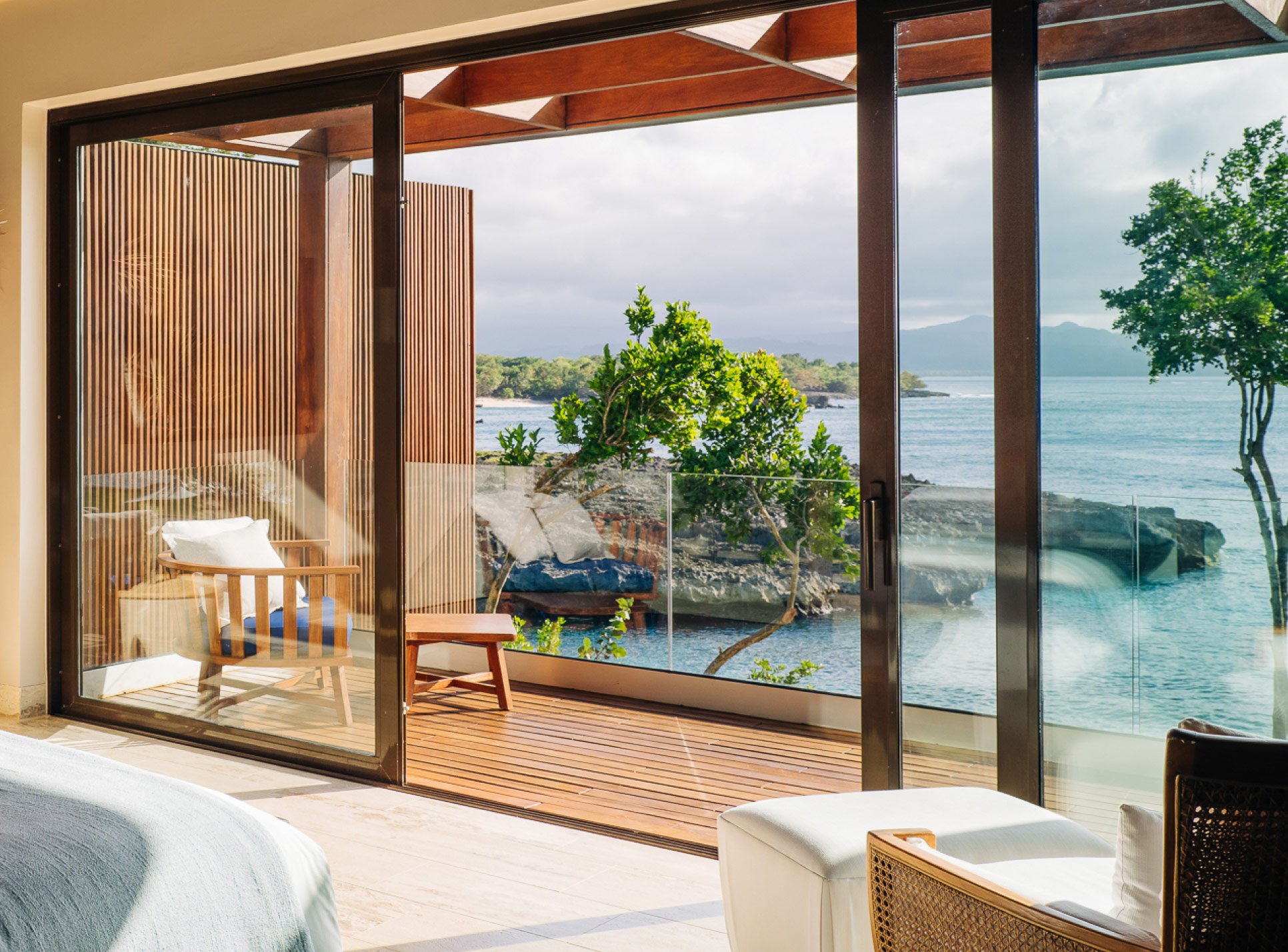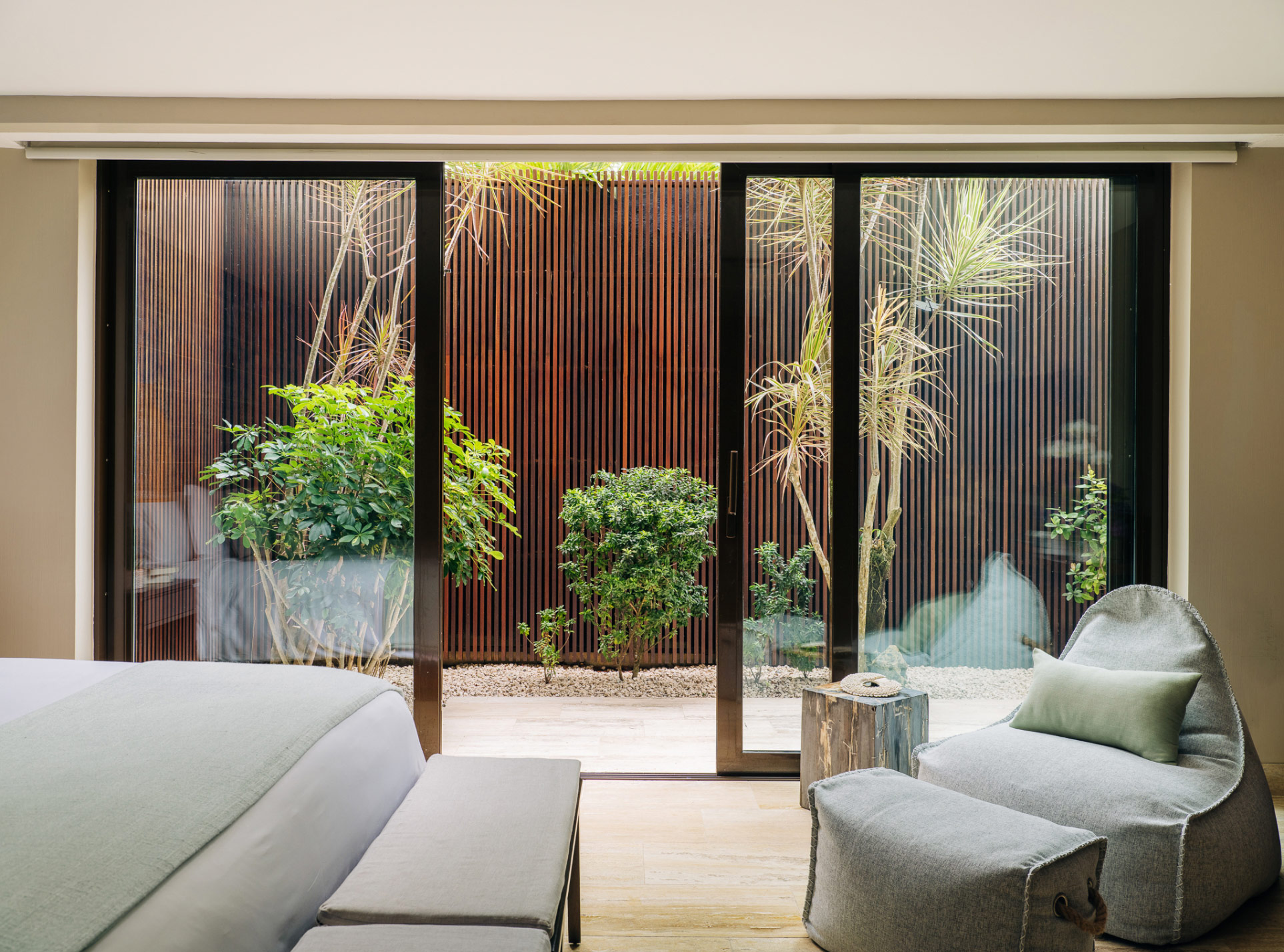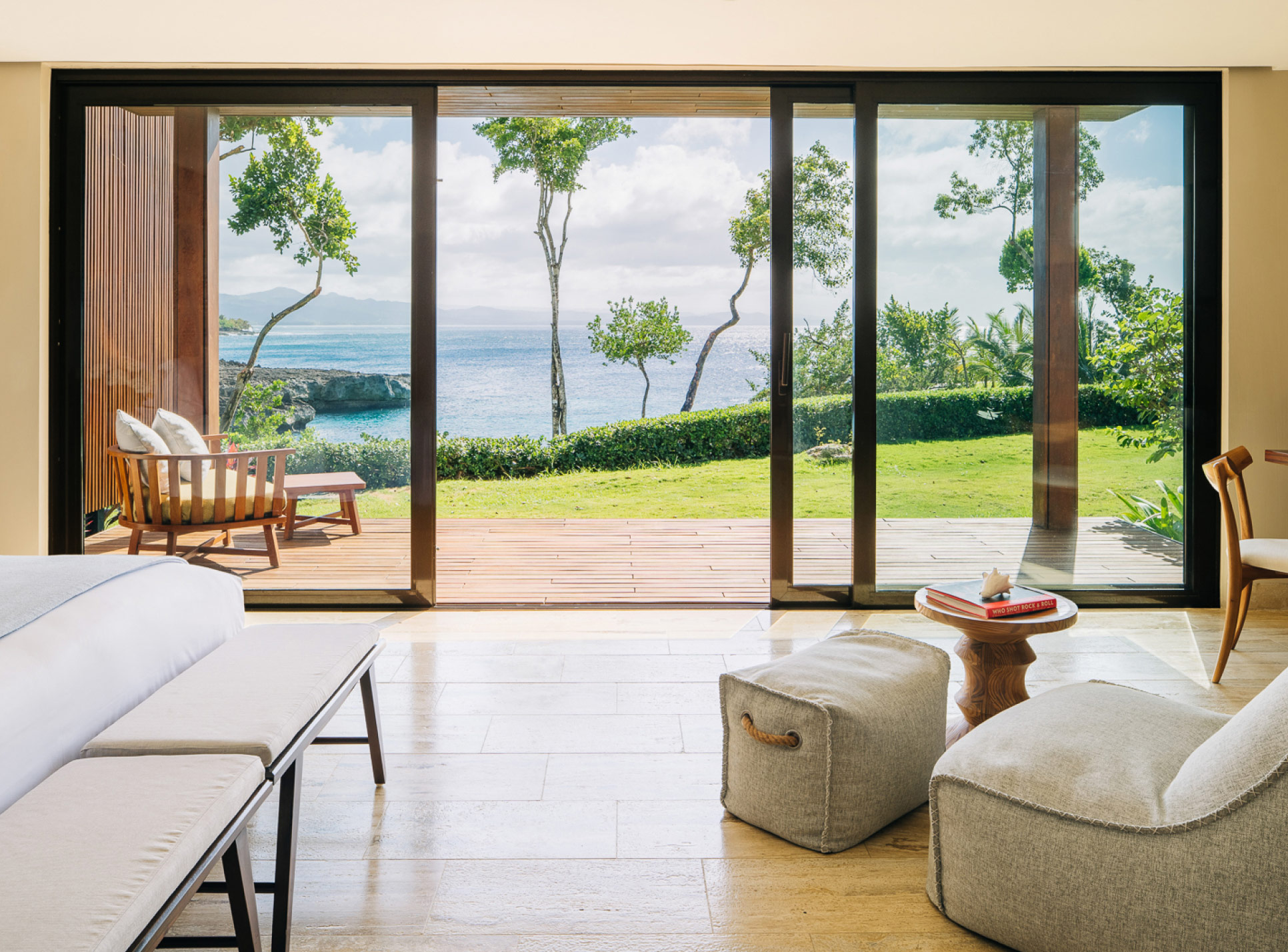 Situated in the center of the Dominican Republic's north coast between the magnificent Samaná Peninsula and Cabarete, the birthplace of kite surfing, we are perfectly placed to arrange any possible experience in the region beyond our comprehensive inclusions. Known as the Amber Riviera for its amber deposits and golden beaches, the coastline is backed by lush jungle and the Cordillera Septentrional Mountains – all combining to offer a rich natural playground.

The tropical waters offshore teem with marine life, offering superb scuba diving and fishing year-round, and whale-watching from January to March. Private cruises and the region's world-class golf courses offer different perspectives of the coastline, while horseback riding and canyoning, cascading, and rappelling through caves and down waterfalls reveal the raw beauty of the mountains. Or explore the Republic's cultural heritage in Puerto Plata with a personal guide.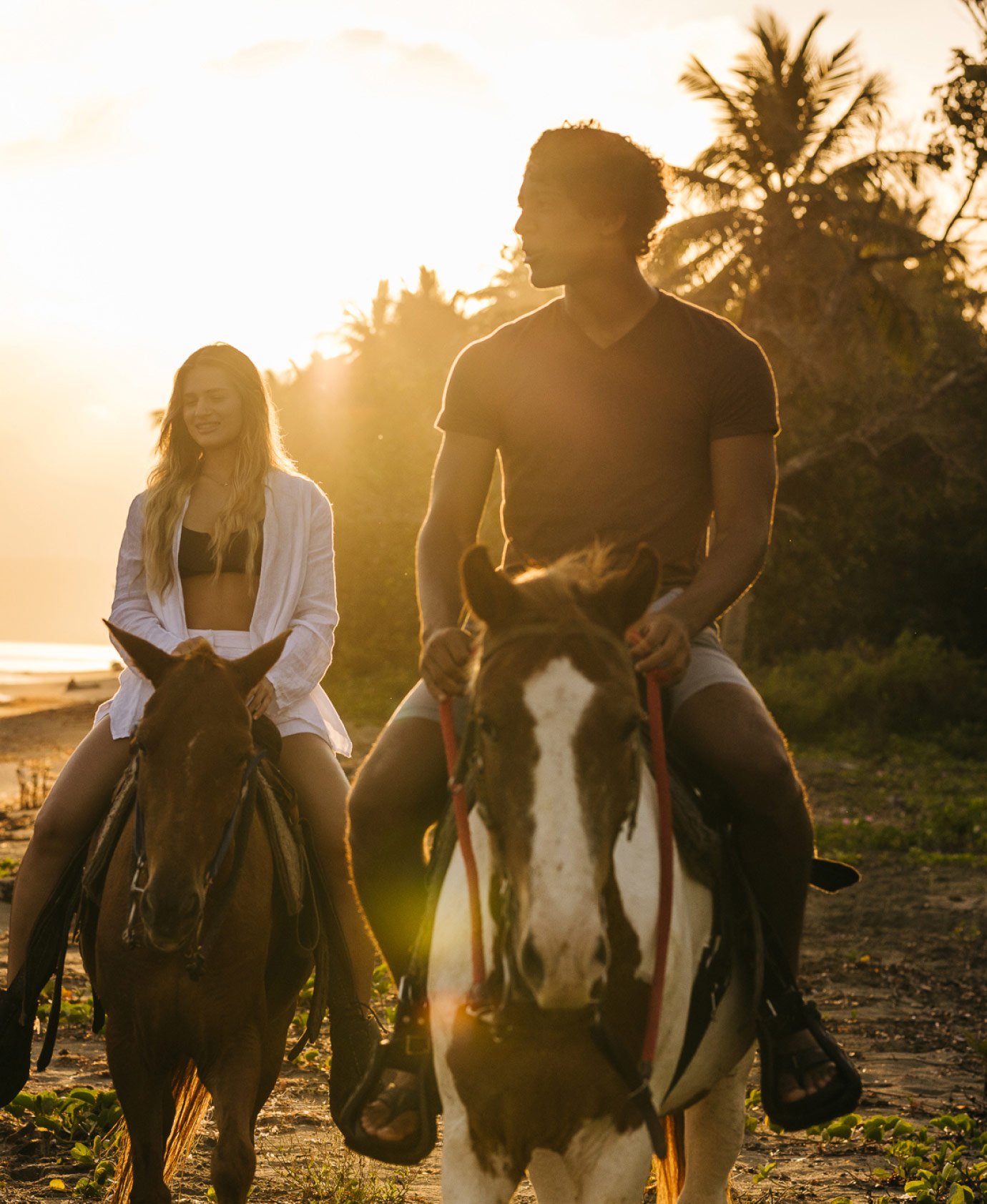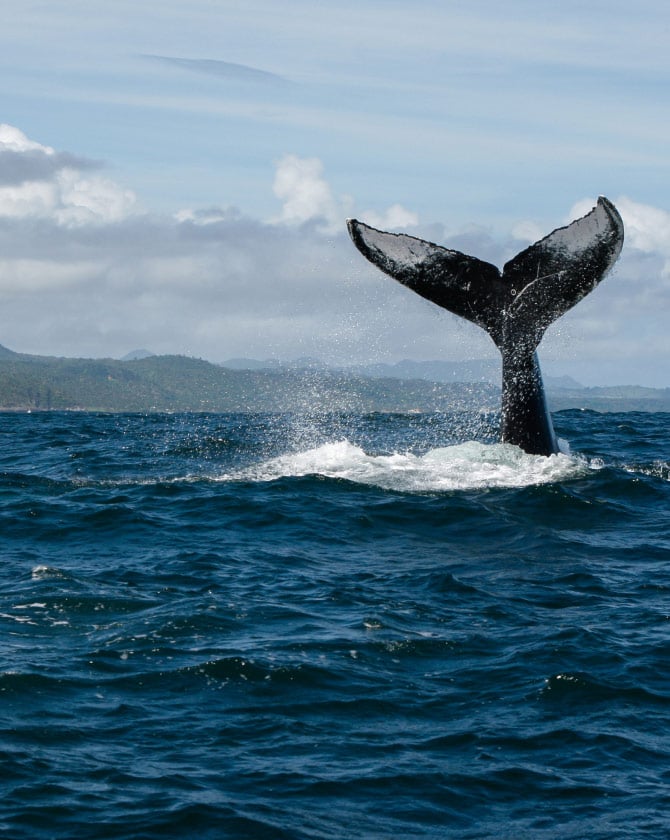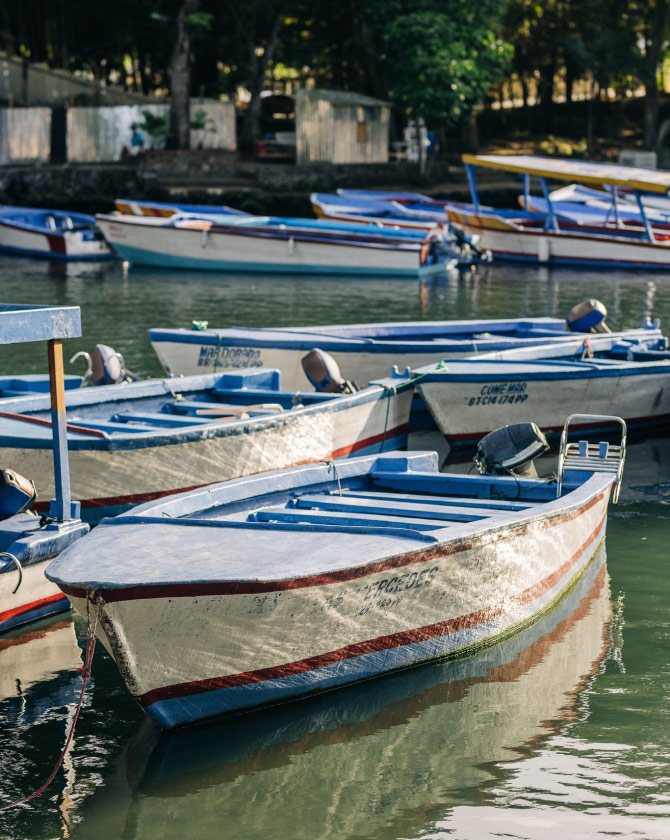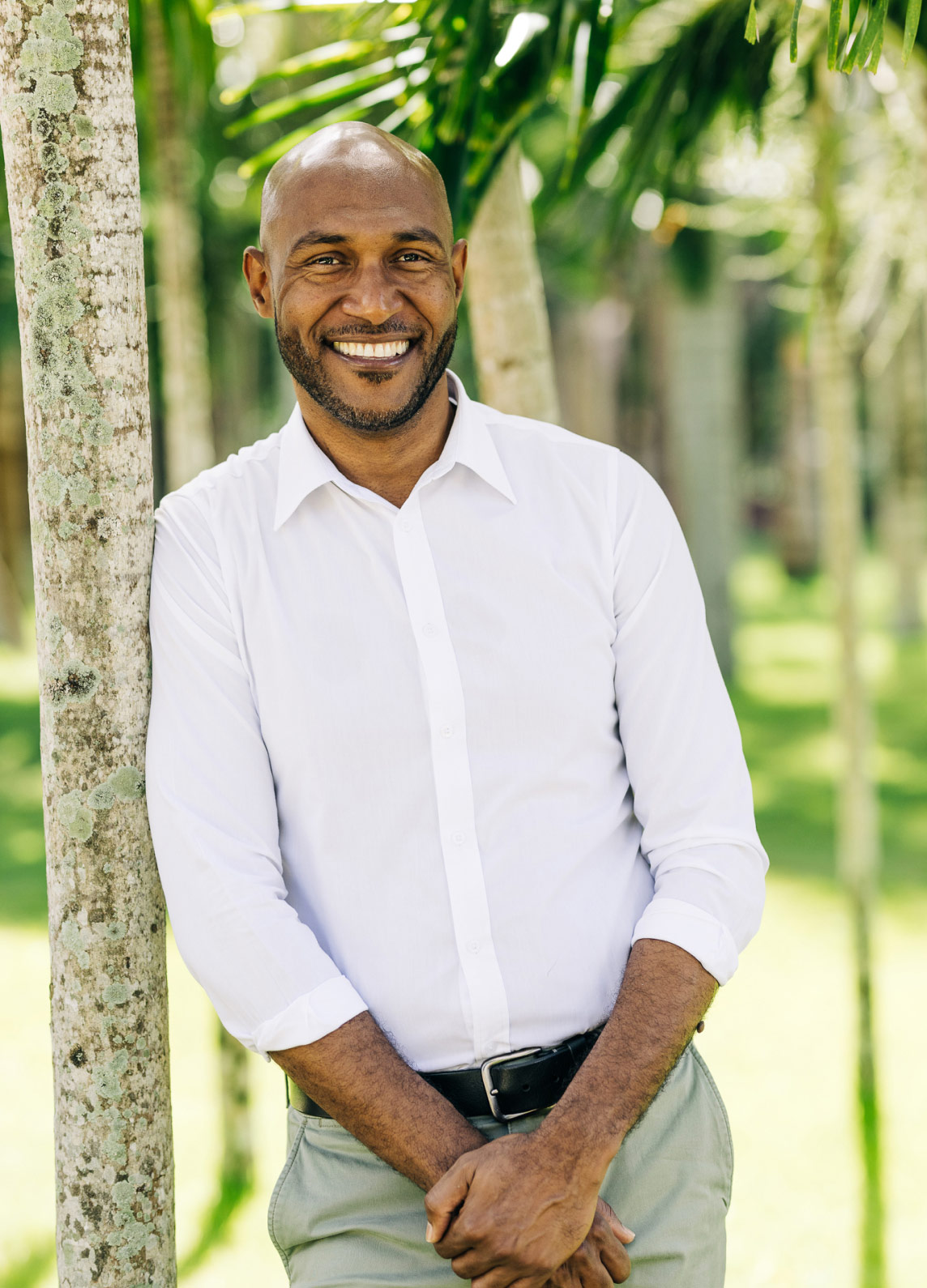 Felix Welcomes You
Epitomizing the generosity, warmth, and joyous spirit of ÀNI, General Manager Felix Piña joined the brand at its inception, as the property manager for the very first ÀNI resort, ÀNI Anguilla, in 2011. Born and raised in the Dominican Republic, he trained at the Starkey Institute in Denver, Colorado, and brought a wealth of international experience to this role, helping to establish ÀNI's unrivalled service ethos. When the time came to launch ÀNI Dominican Republic in 2017, he was the natural choice.

"We have an amazing product across all our locations and always ensure that every guest is personally looked after no matter which resort they're visiting. We've been told that we make it very hard for people to go elsewhere!"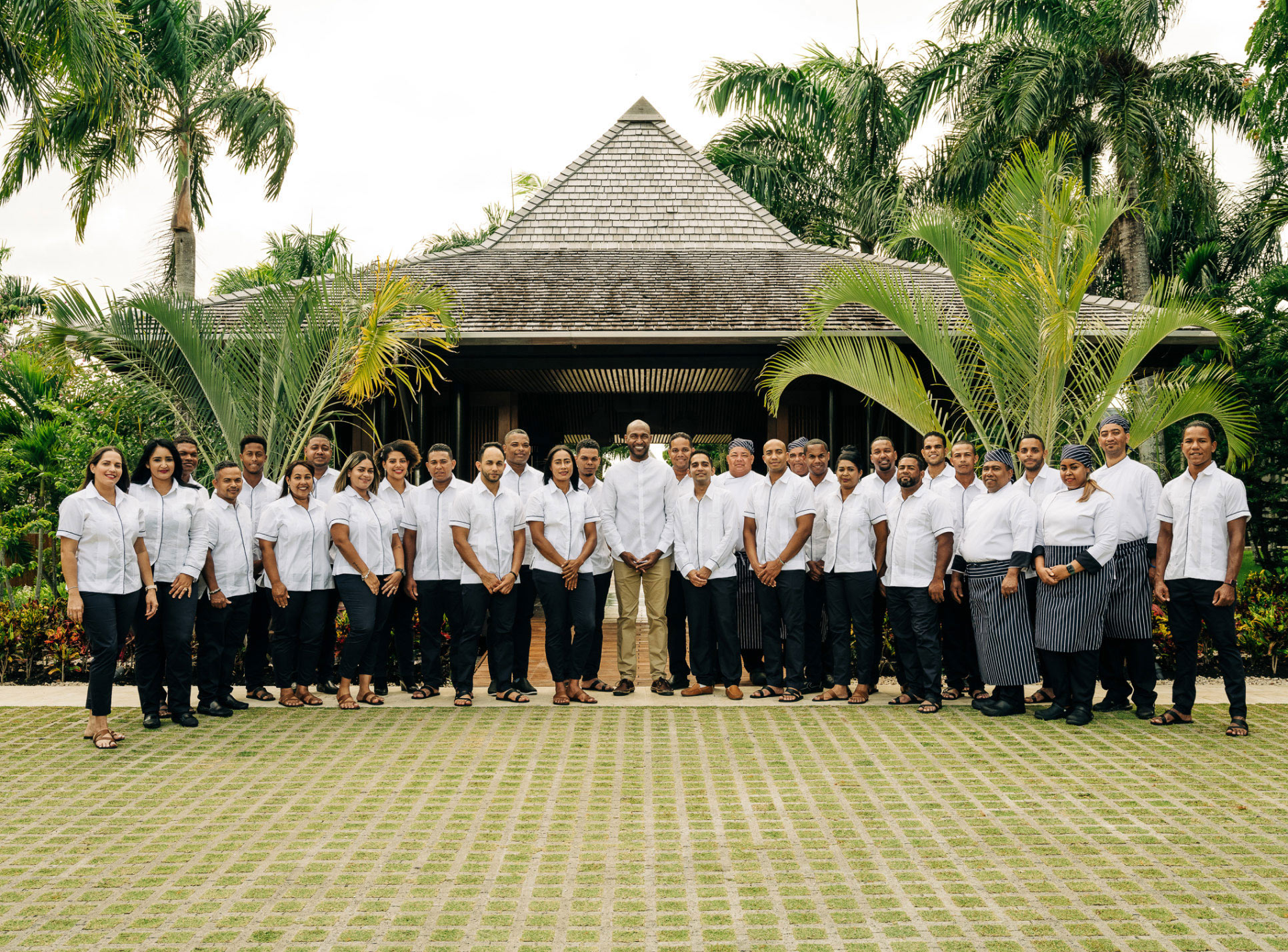 Meet Our Family
Those who have visited any ÀNI Private Resort know that while the location, setting, and facilities of each are utterly exceptional, it is the staff that makes an ÀNI stay the heartfelt, superlative, unforgettable experience it is renowned to be. We are literally a family of rare hideaways, and our staff are the heart and soul of the ÀNI brand – each, without exception, a generous host dedicated to creating unscripted, magical memories for every guest.
ÀNI Dominican Republic Brochure
Travelling to ÀNI Dominican Republic
Charter helicopter ride from from all aiports directly to ÀNI
Just under five hours by car from Punta Cana International Airport (PUJ)
65-minute drive from Samaná El Catey International Airport (AZS)
75-minute drive from Gregorio Luperón International Airport (POP)
Two hours, 25 minutes by car from Cibao International Airport (STI) in Santiago
Three hours by car from Las Américas International Airport (SDQ) in the capital of Santo Domingo
Direct flights connect with San Juan, Tortola, Providenciales, Anguilla, Pointe-à-Pitre, Montego Bay, Curaçao, Caracas, Cartagena, Panama City, Mexico City, Medellin, Bogotá, Lima, São Paulo, Buenos Aires, Miami, Orlando, Atlanta, Charlotte, New York, Boston, Toronto, Montreal, Ottawa, London, Lisbon, Madrid, Barcelona, Paris, Brussels, Amsterdam, Zürich, Munich and Frankfurt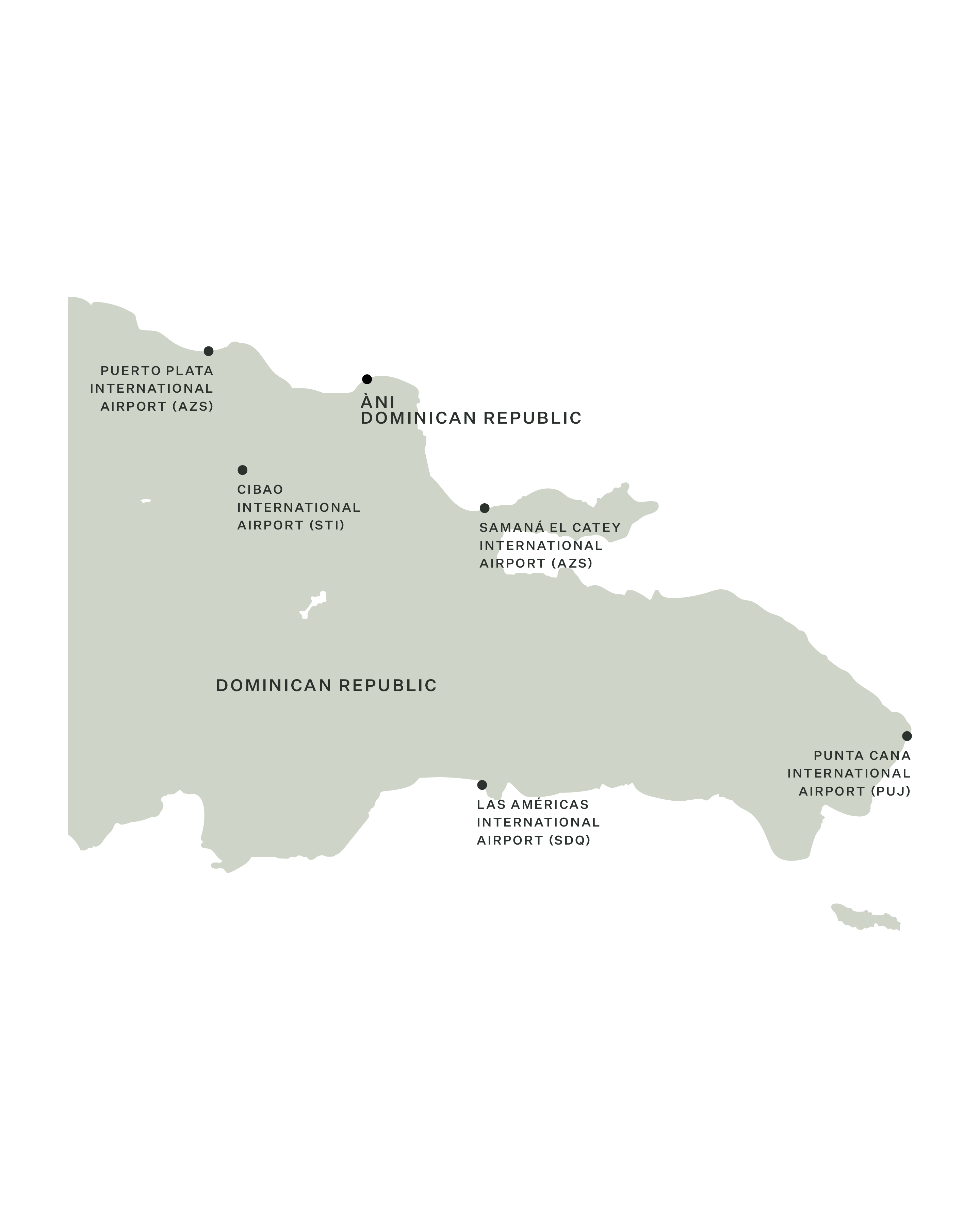 ÀNI Dominican Republic and Your Wellbeing (Covid Protocols)
ÀNI Dominican Republic
Autopista Rio San Juan, Cabrera Km # 3. Sector La Caribe