ÀNI Sri Lanka – IT'S ALL YOURS
Embraced by verdant jungle with panoramic views of the Indian Ocean, ÀNI Sri Lanka welcomes you and yours alone to this private beachfront estate on the island's fabled south coast. Accommodating from six to 30 guests, we offer two Tropical Modernism-inspired Living Salas with upstairs and downstairs living and dining spaces overlooking two vast infinity pools. Our dedicated staff of 30 will curate every detail of your all-inclusive ÀNI stay.
Offering the comfort, ease, and joy of being welcomed home, a stay with us is all-inclusive, meaning that every dining experience and spa treatment, every kids' activity and tailored excursion, is yours to enjoy as and when you desire at no additional cost. Crafted with a generosity of spirit unique to ÀNI, every guest privilege – from tennis lessons to tuk tuk tours around local villages – is utterly bespoke.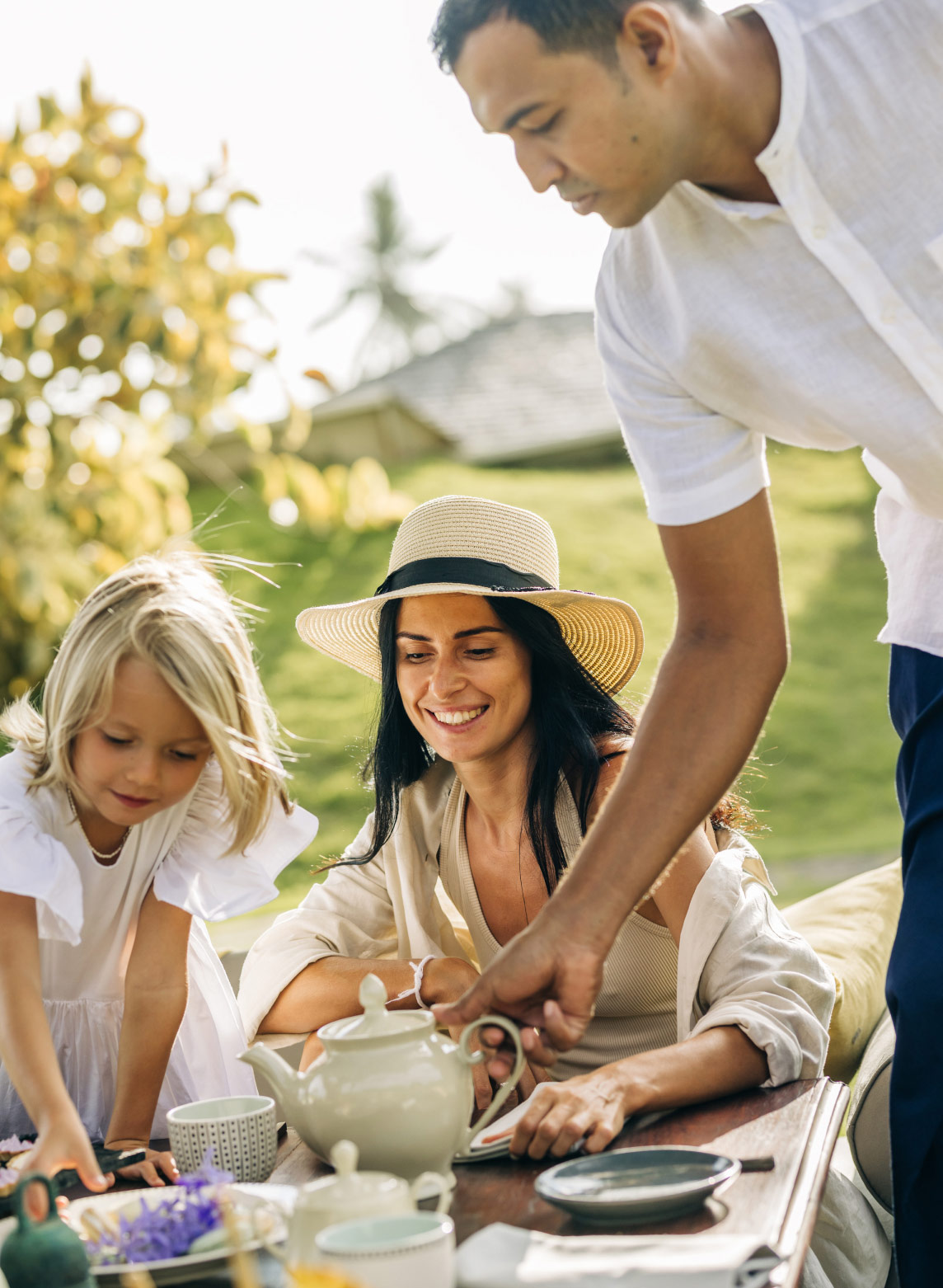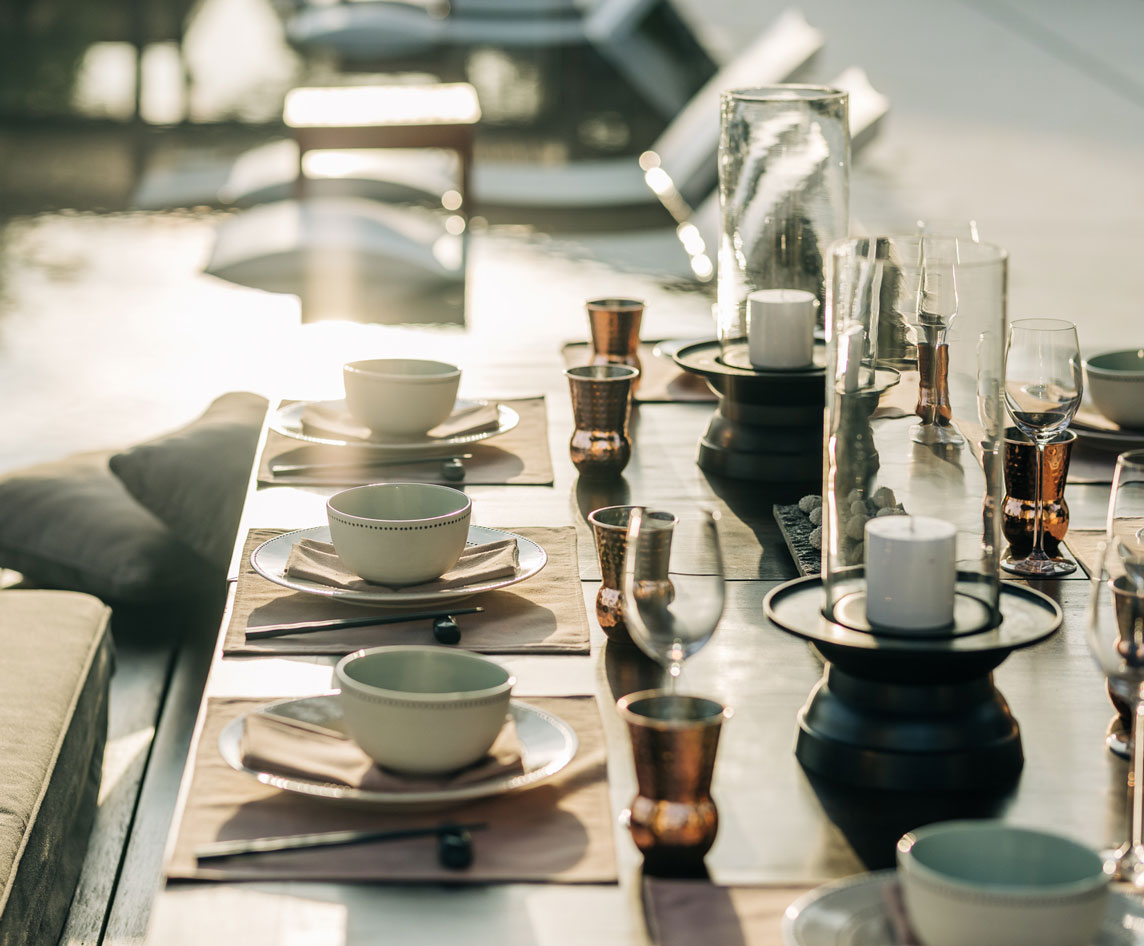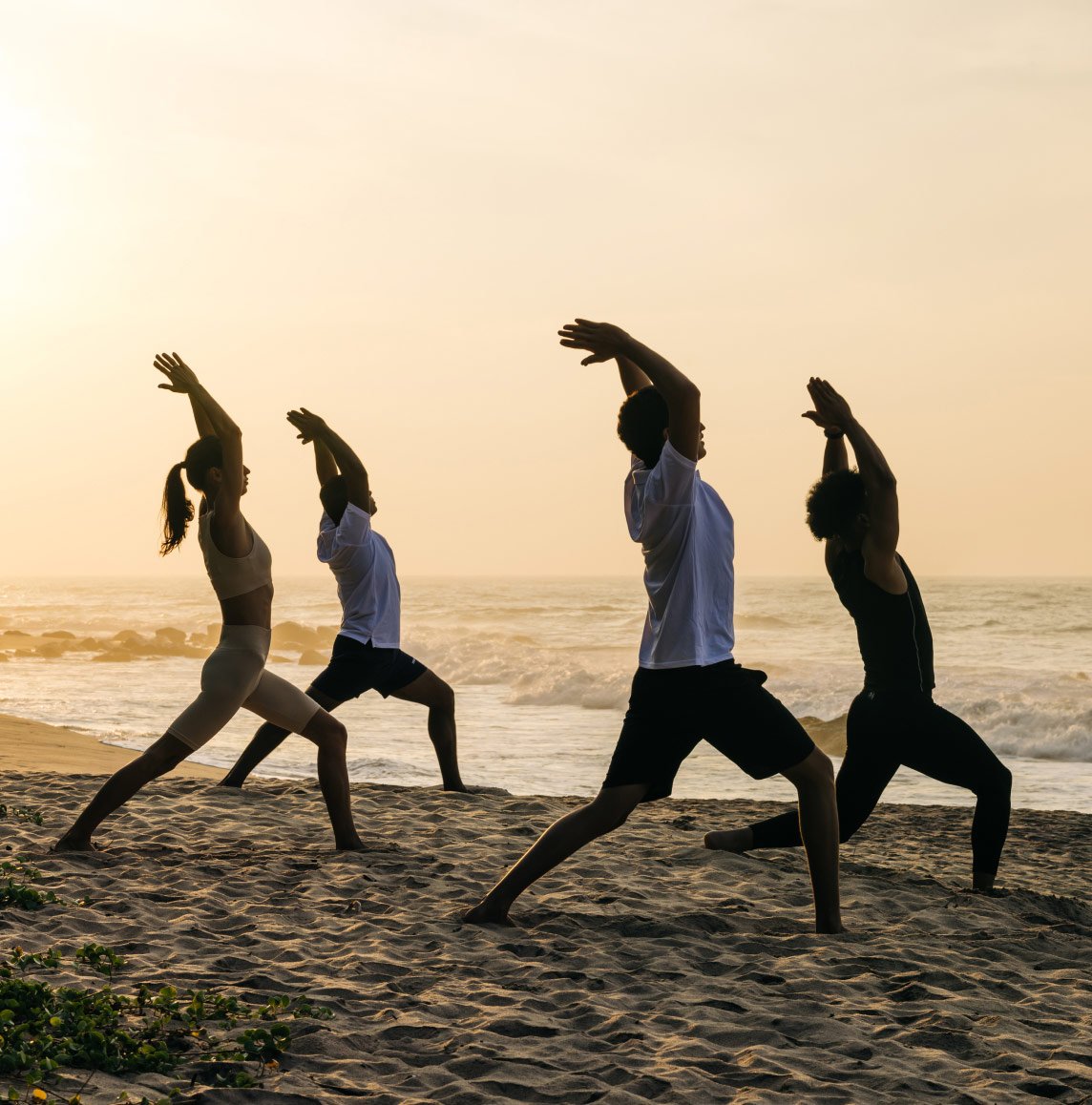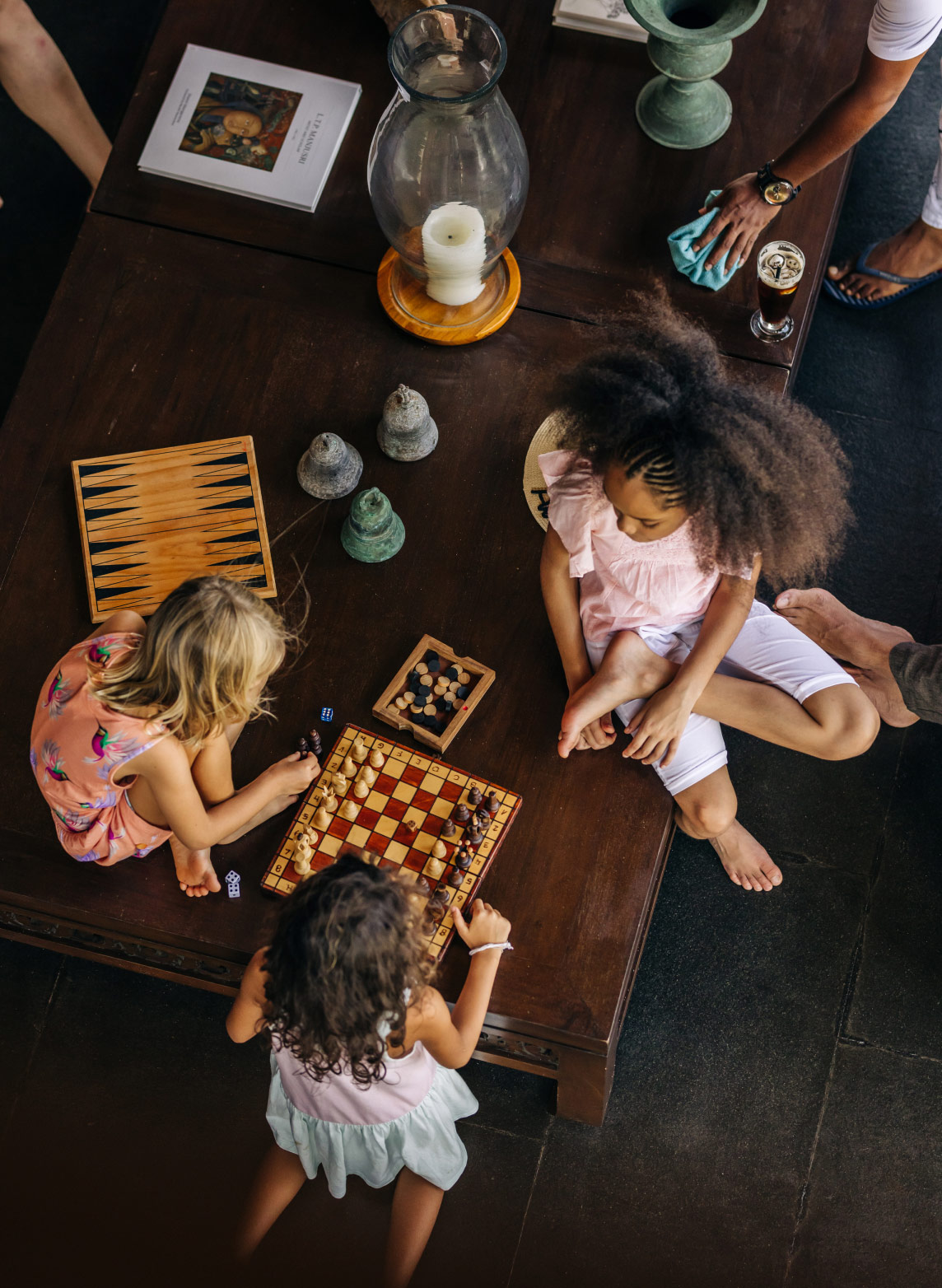 accommodation
Let the murmuring waves lull you to sleep then wake refreshed, to the wingbeat of exotic birds in the palm trees. Our suites provide peace and comfort as you immerse yourself in nature and reconnect with those you love.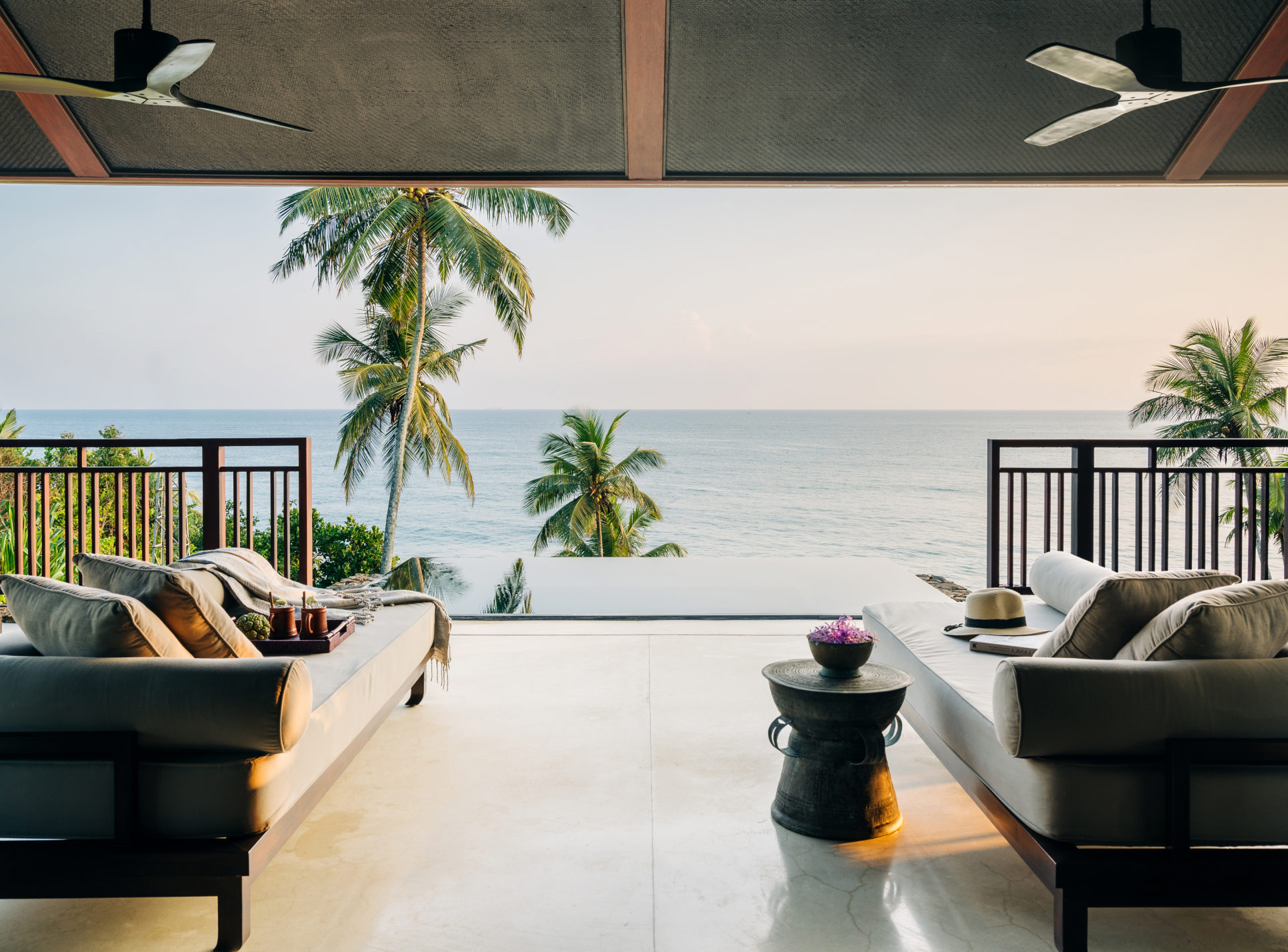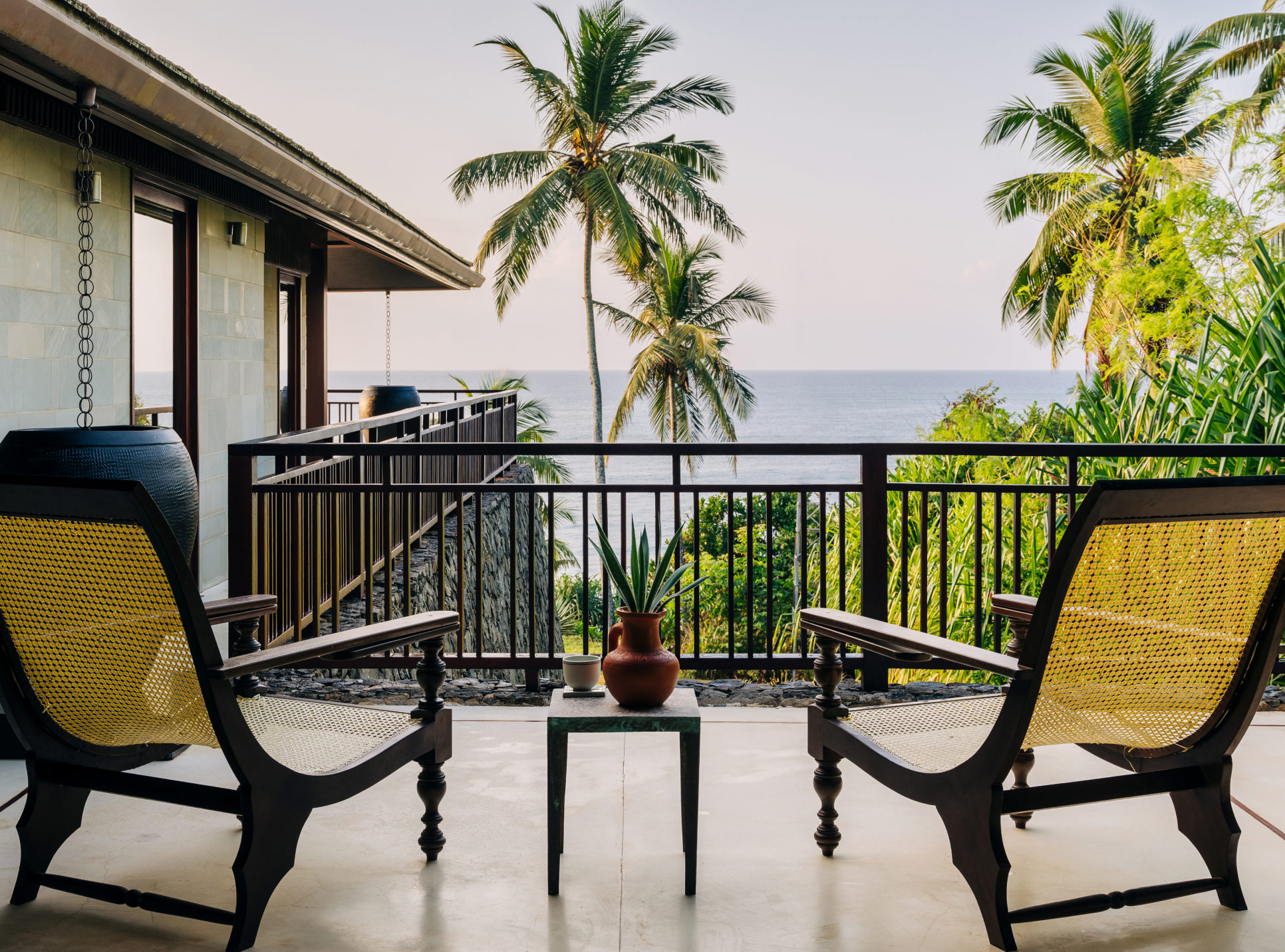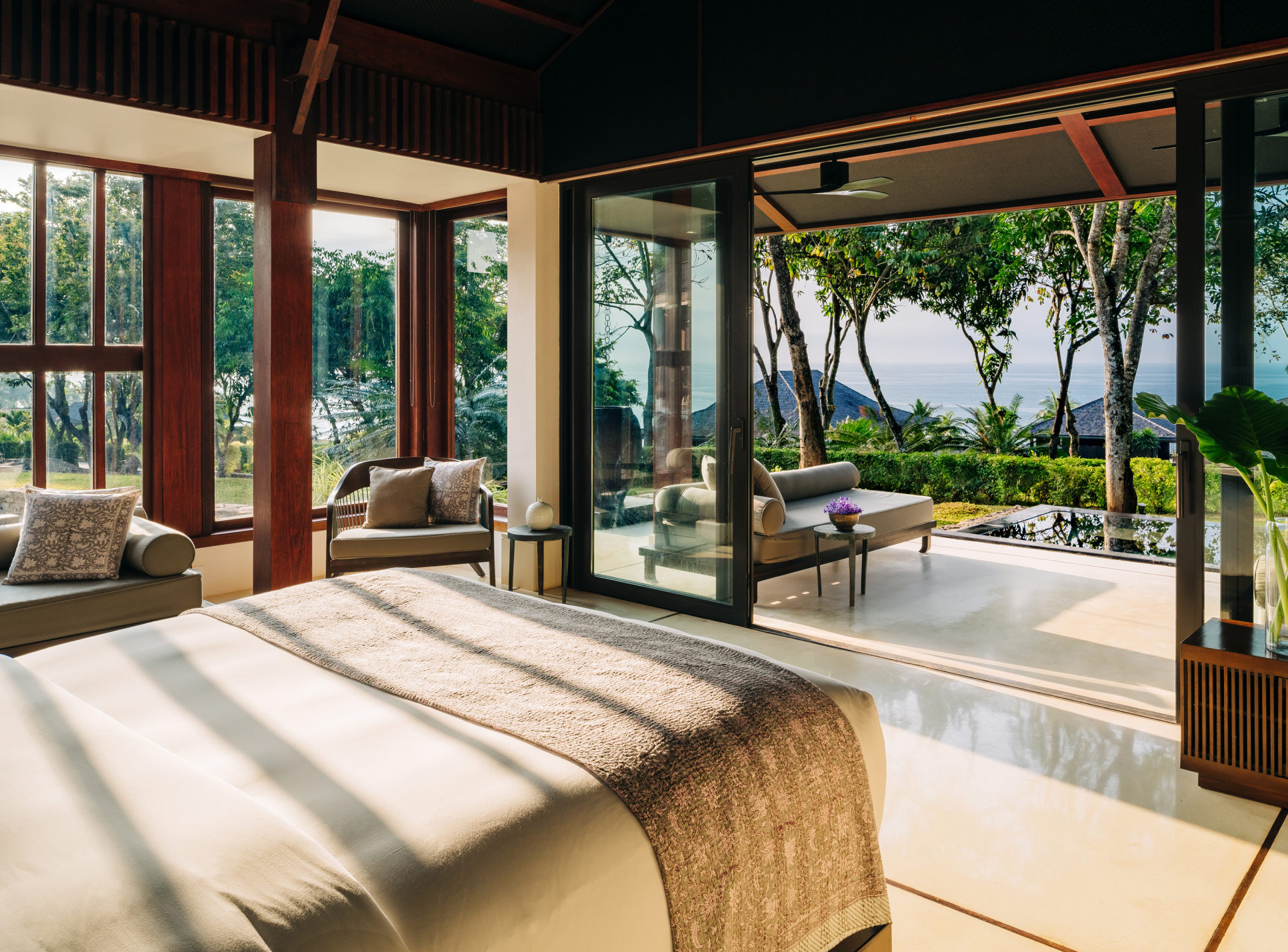 Outside of our comprehensive inclusions, we can arrange any possible experience offered along Sri Lanka's south coast and into the country's interior, ensuring itineraries are planned and transportation is booked. Known as the Pearl of the Indian Ocean, the island truly is a world within one country, offering countless ways to engage with its rich culture, experience its natural beauty, and bask in its glorious climate.

Private helicopter tours whisk you upcountry to verdant tea estates and the Cultural Triangle. Or cruise the coastline on a private catamaran, spotting blue whales and dolphins in season. Explore Galle Fort with a local guide or hike through the Sinharaja Rainforest – both UNESCO World Heritage Sites. From learning the art of pottery to witnessing leopards in their natural habitat in Yala National Park, experiences ripe with wonder and awe await.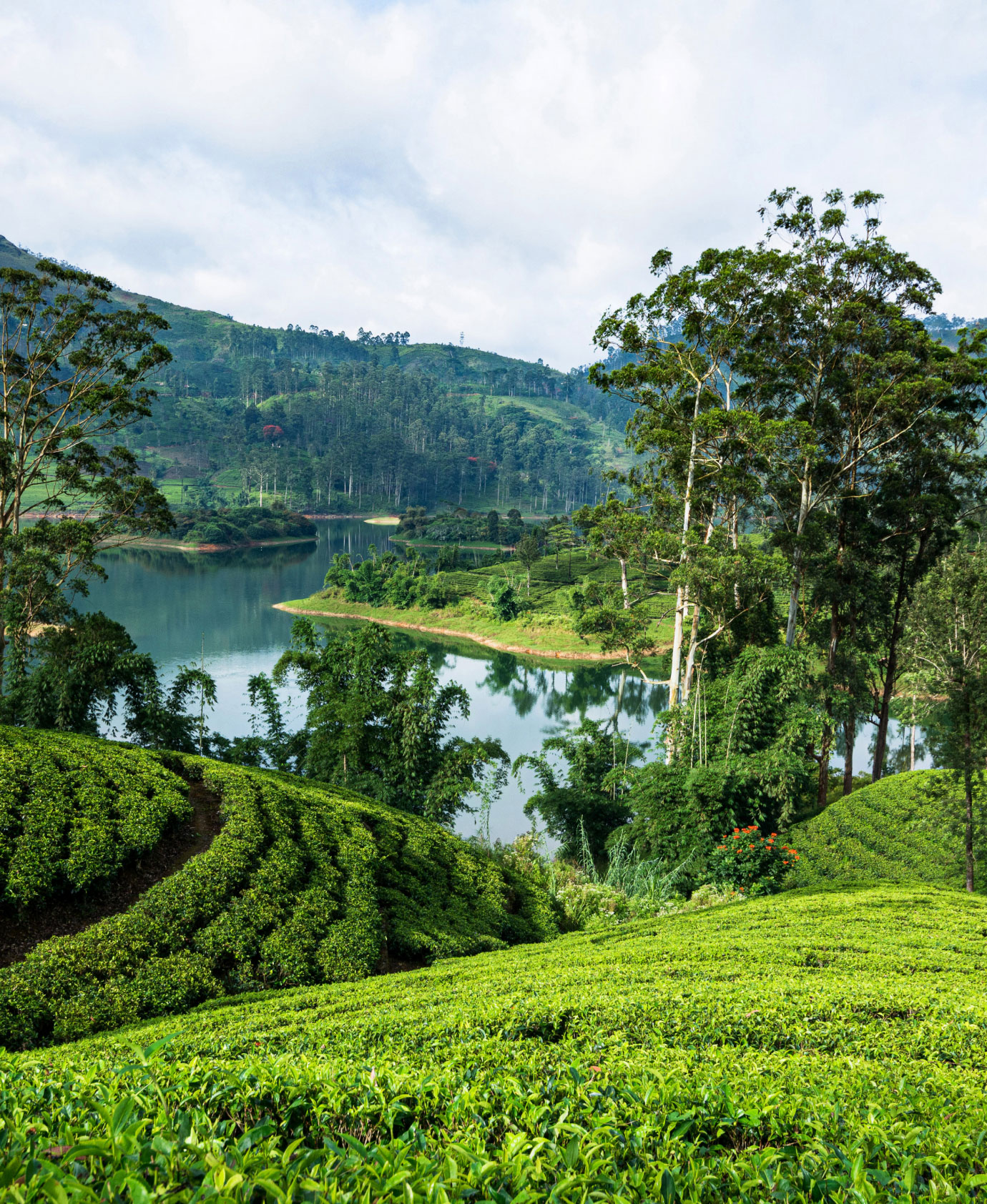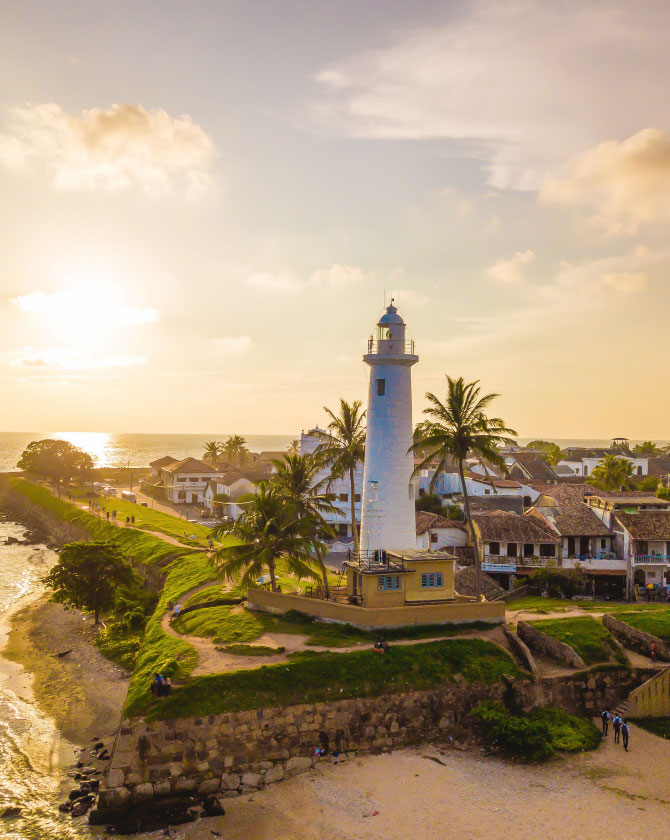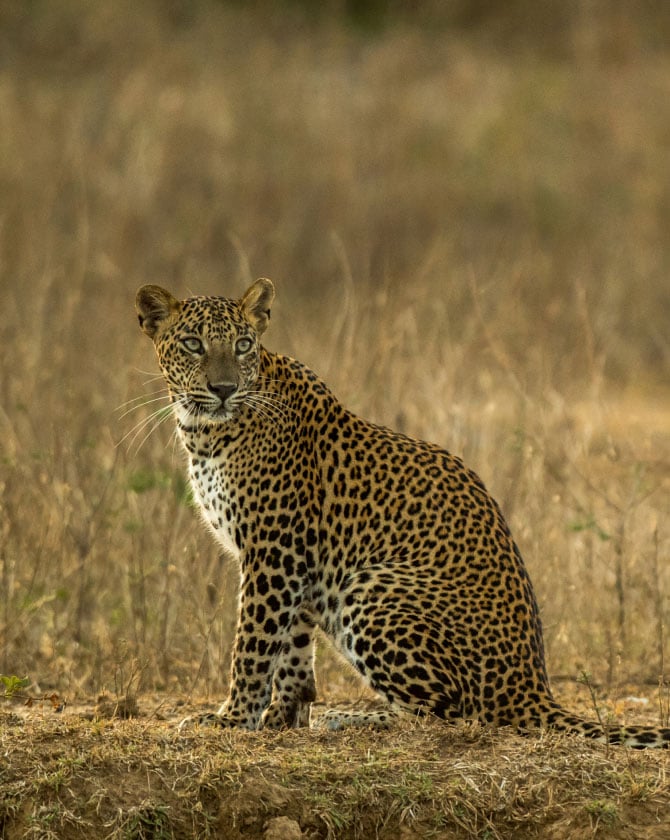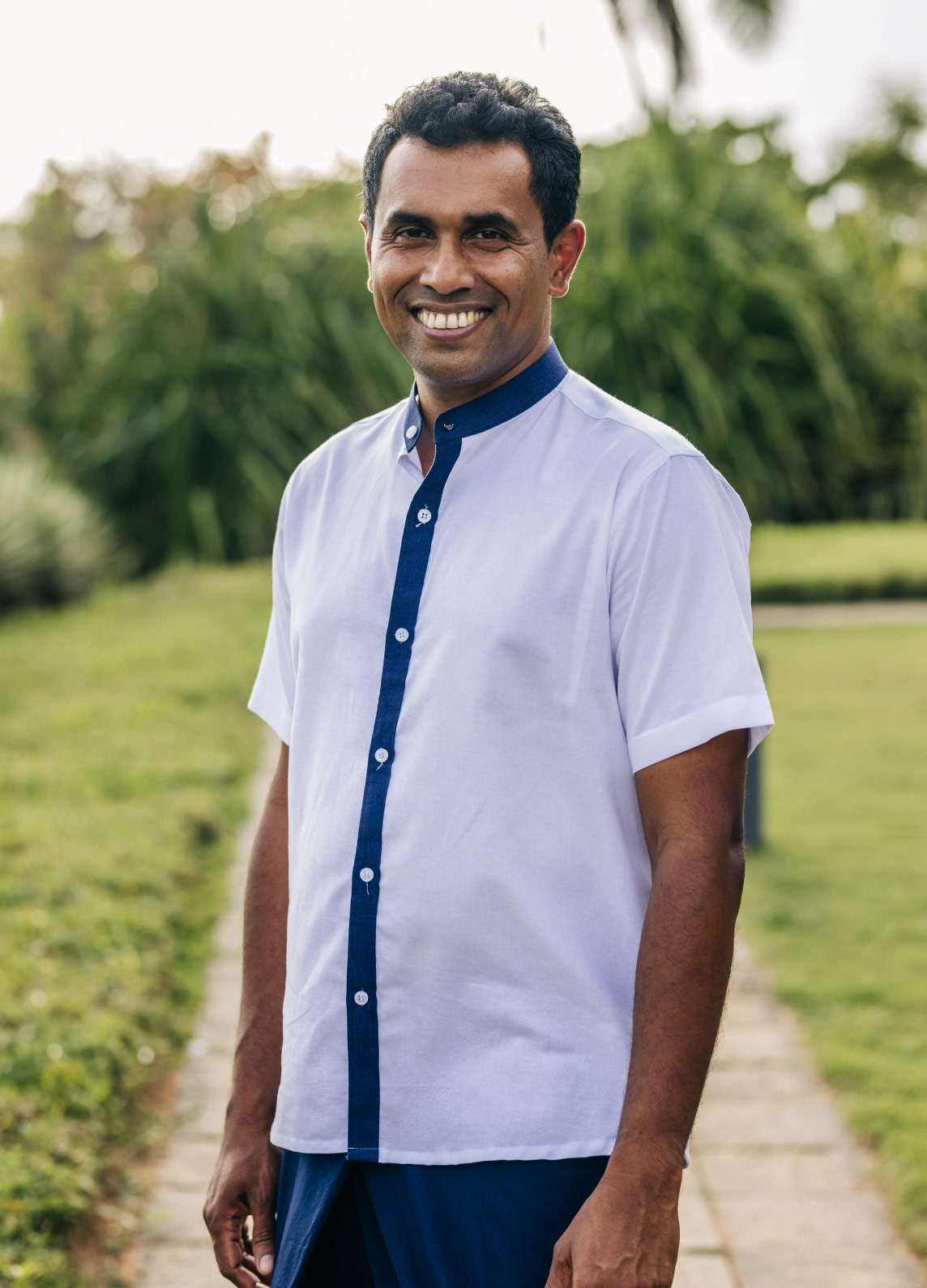 Dinesh Welcomes You​
With over two decades in the hospitality business, General Manager Dinesh Hewavithrana brings a wealth of local knowledge and international experience to his role as your main host. But it is this proud father of three's natural warmth, unerring compassion, and can-do positivity that you will never forget.

"It's about understanding the humanity in service. When we serve a cup of tea, for instance, we are not just serving tea. We are presenting a sensual experience, served with perhaps a sprig from the tea bush, brought with a smile, and peacefully sipped, whilst watching the ocean. That's a memory. We make memories for our guests from the minute they arrive to their departure."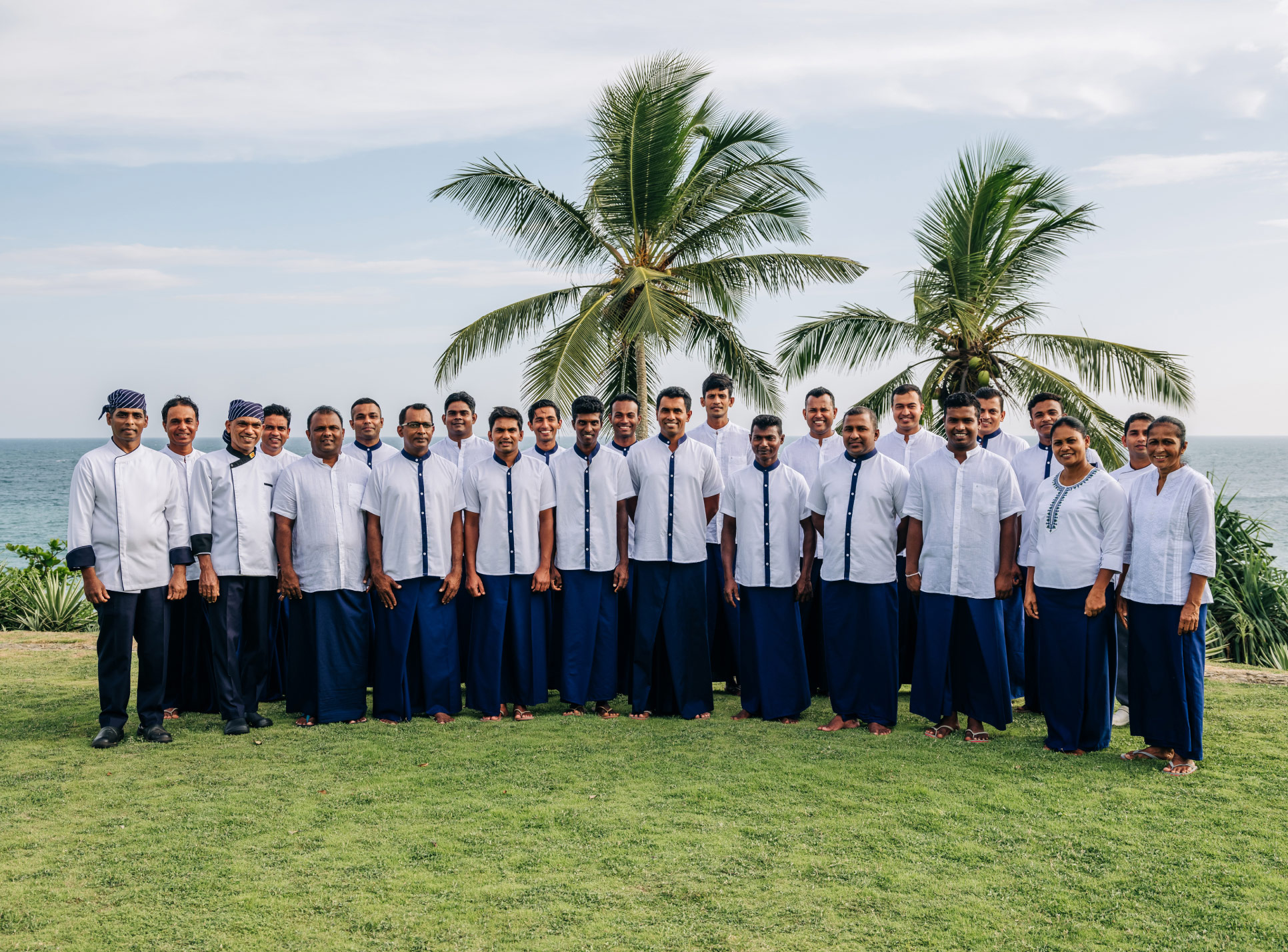 Meet Our Family
Those who have visited any ÀNI Private Resort know that while the location, setting, and facilities of each are utterly exceptional, it is the staff that makes an ÀNI stay the heartfelt, superlative, unforgettable experience it is renowned to be. We are literally a family of rare hideaways, and our staff are the heart and soul of the ÀNI brand – each, without exception, a generous host dedicated to creating unscripted, magical memories for every guest.
Travelling to ÀNI Sri Lanka
30-minute drive from Mawella Lagoon, where sea planes land after a 35-minute flight from Colombo
An 80-minute drive from Mattala Rajapaksa International Airport (HRI)
A three-hour drive from Bandaranaike International Airport (CMB) in Colombo
Direct flights connect with Abu Dhabi, Bangkok, Doha, Dubai, Frankfurt, Hong Kong, Kuala Lumpur, London, Melbourne, Paris, Shanghai, Singapore, and Warsaw​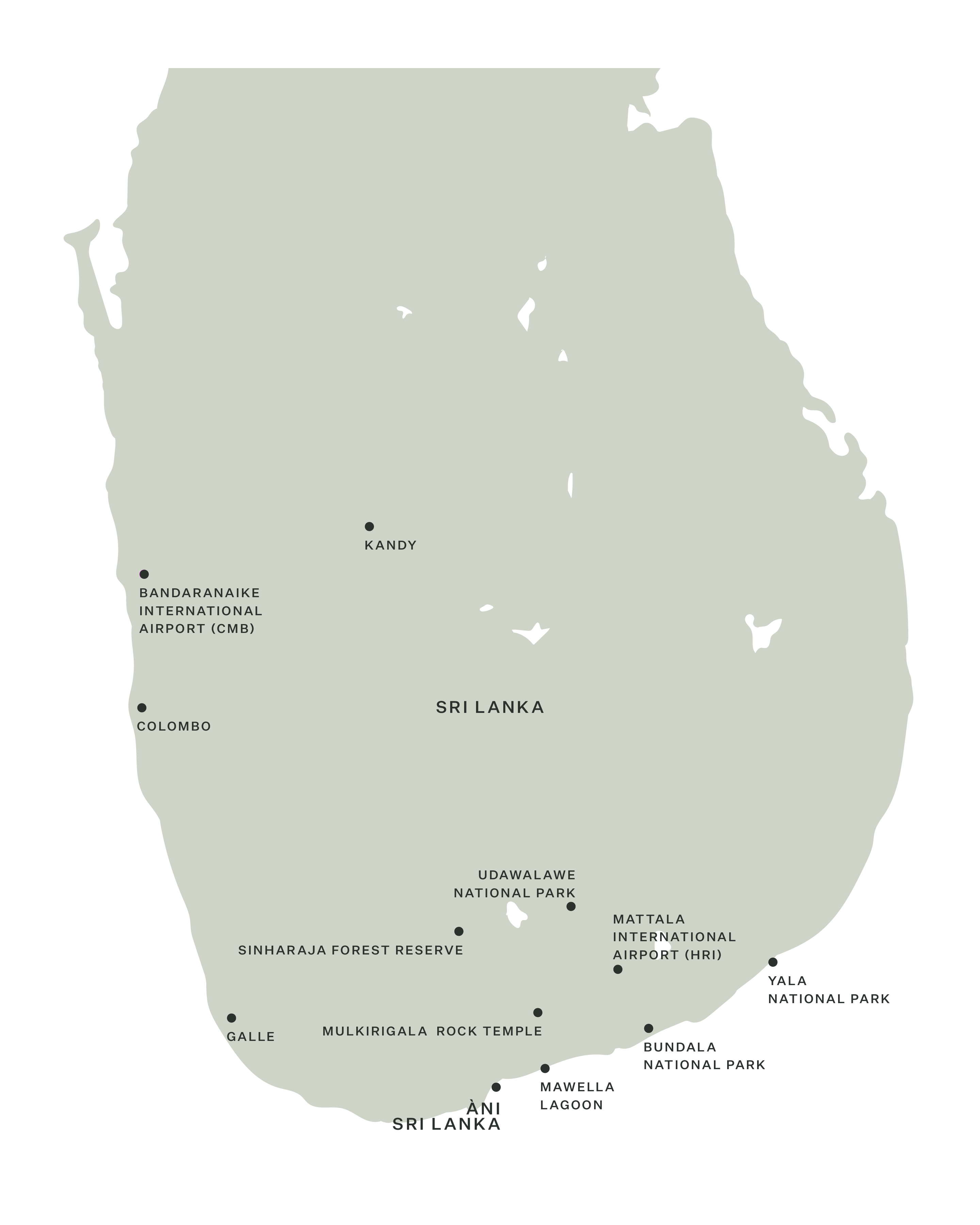 ÀNI Sri Lanka and Your Wellbeing (Covid Protocols)
ÀNI Sri Lanka
Kalukatiya Watta, Maliyadda, Dickwella, Sri Lanka, MH 81200