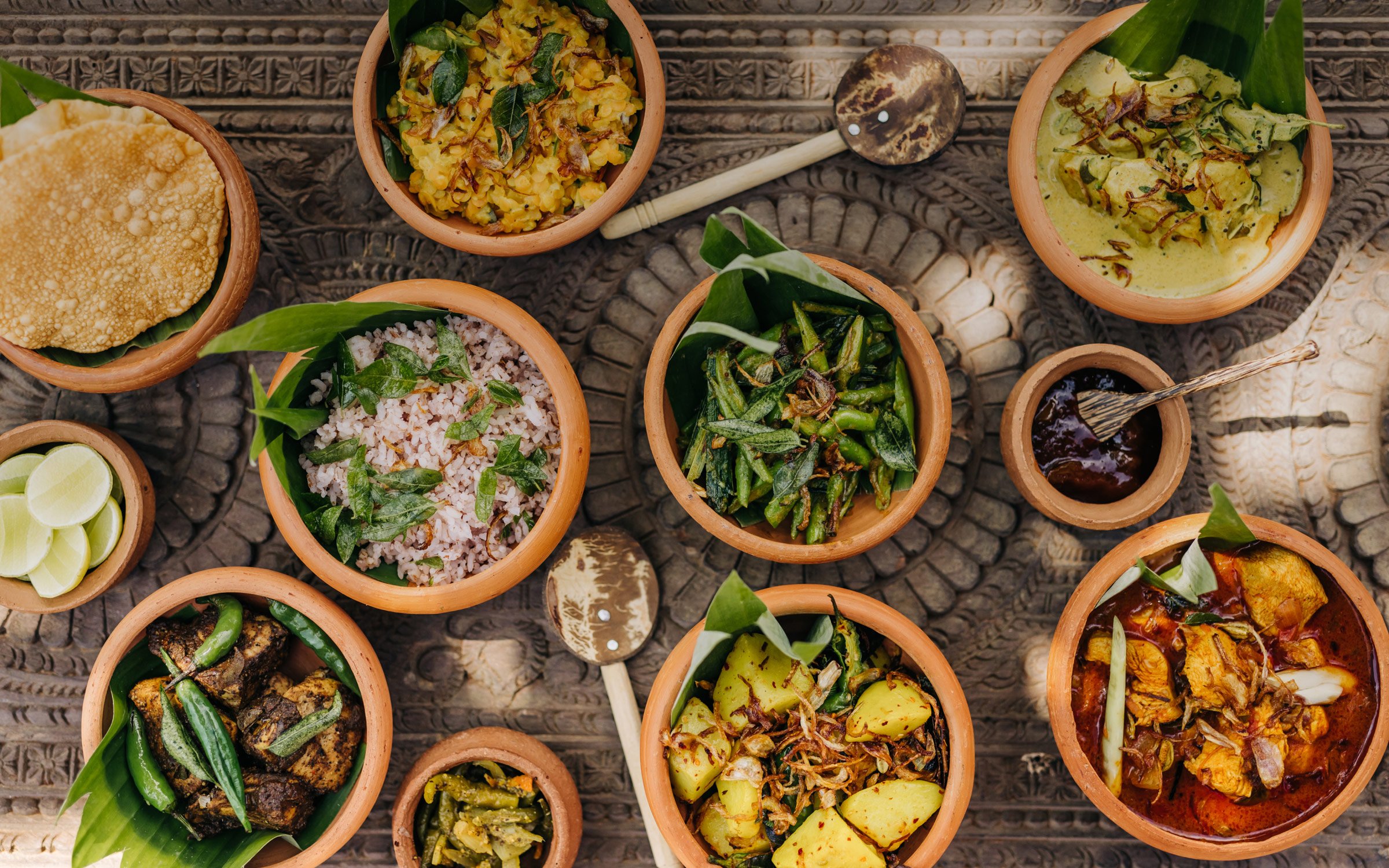 Focused on creating beautiful settings in which to savor exquisite cuisine, ÀNI's dining philosophy ensures that every meal is an unforgettable, full sensory experience – a new memory in the making. Designed exclusively around your personal tastes and preferences, at ÀNI Sri Lanka, our private chefs curate breakfast, lunch, and dinner menus daily that draw on the island's incredible culinary heritage and the natural bounty it offers, while also showcasing global cuisines. In-between treats range from freshly baked cakes to home-churned ice-cream; free-flow beverages are always on hand with our all-day pool butler service; and traditional afternoon teas celebrate the leaves of Ceylon, as the island was once known, with tea tastings and local snacks.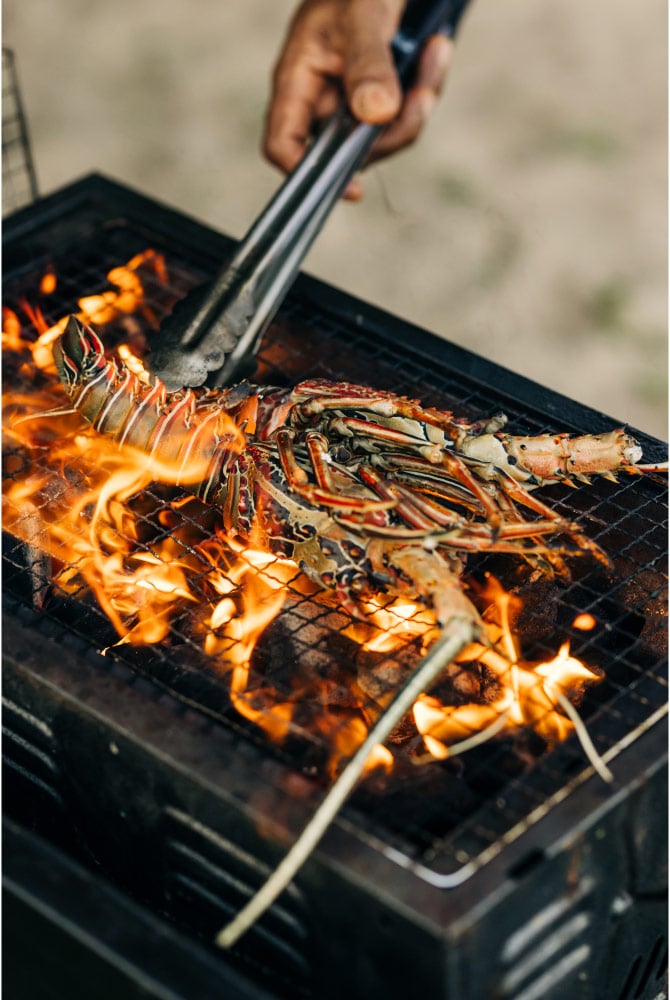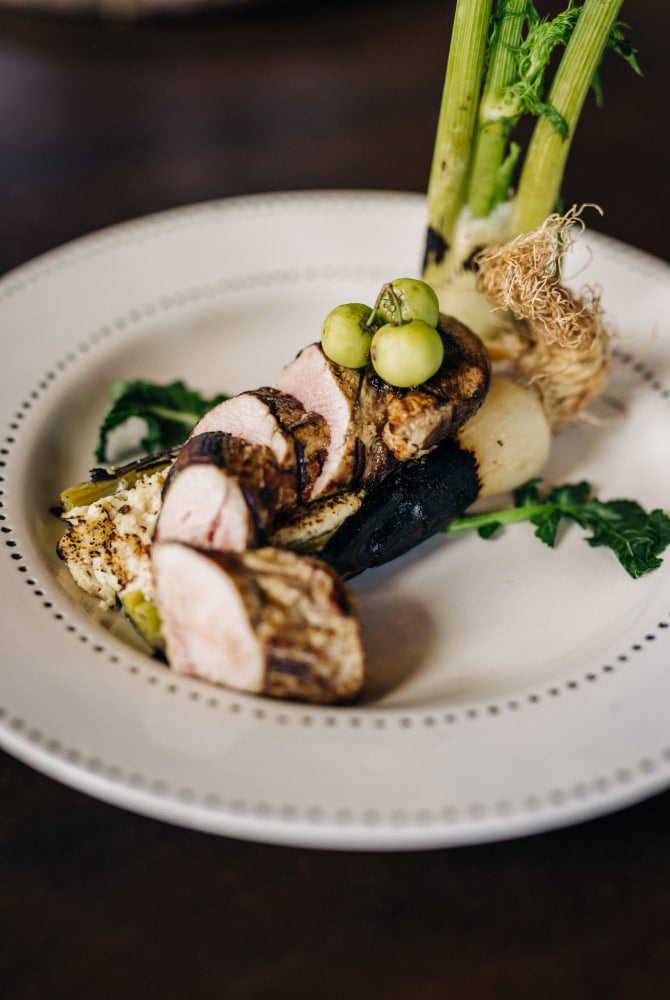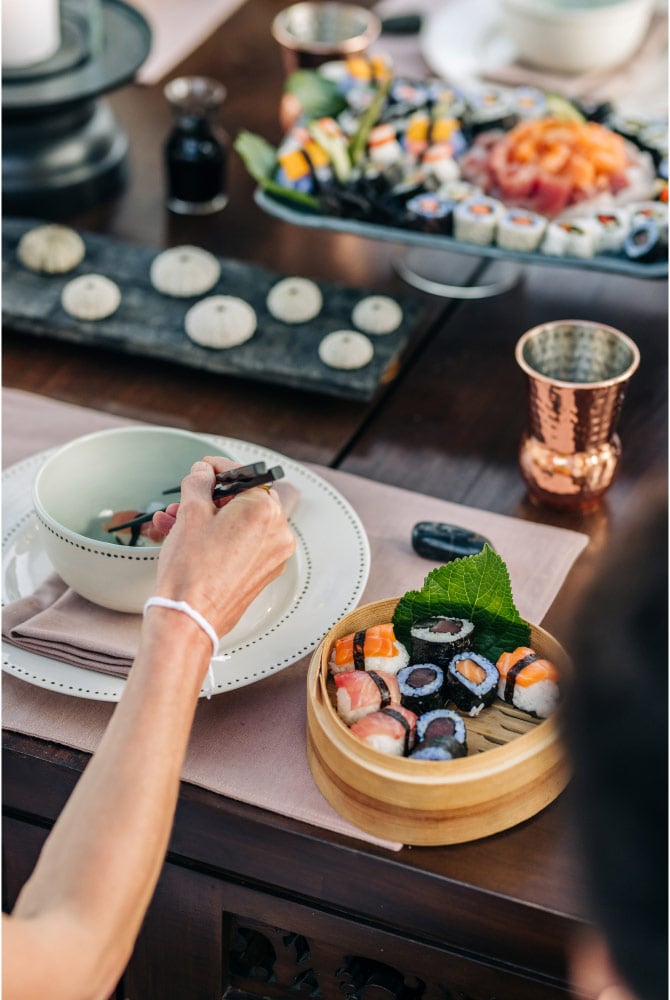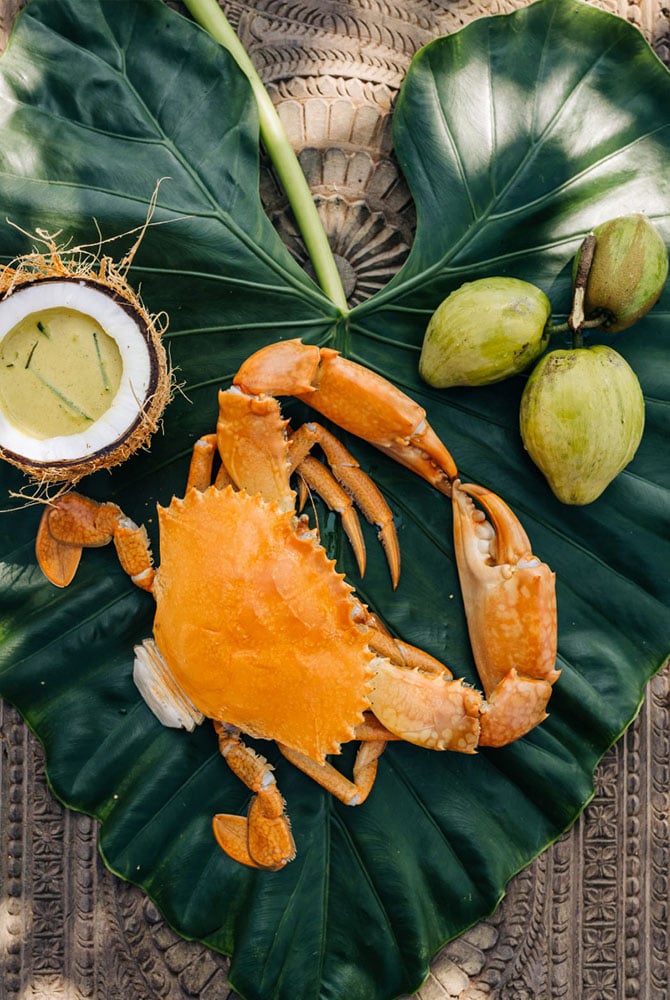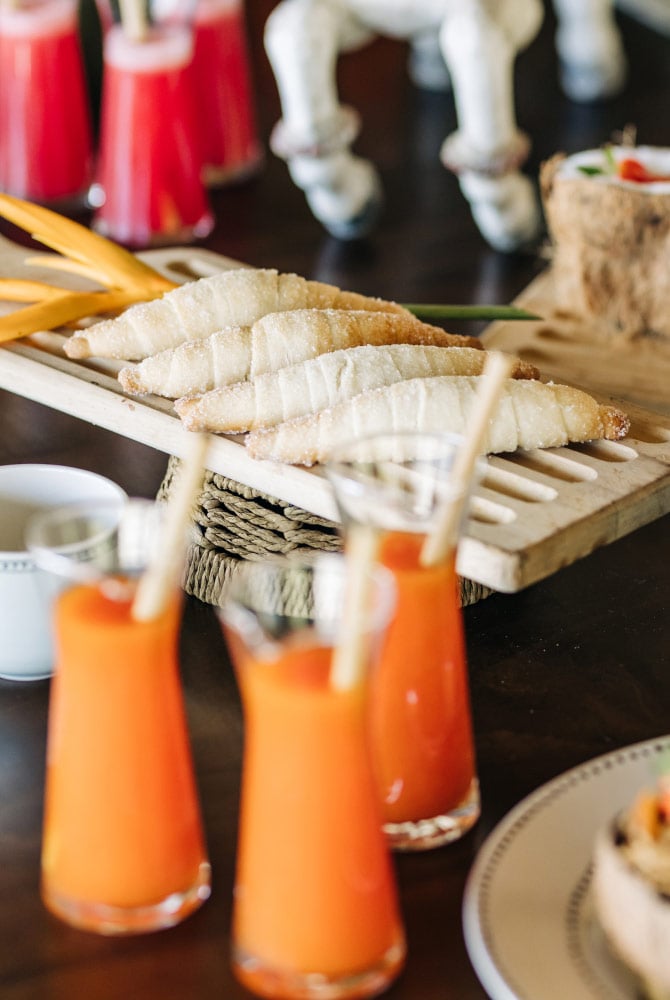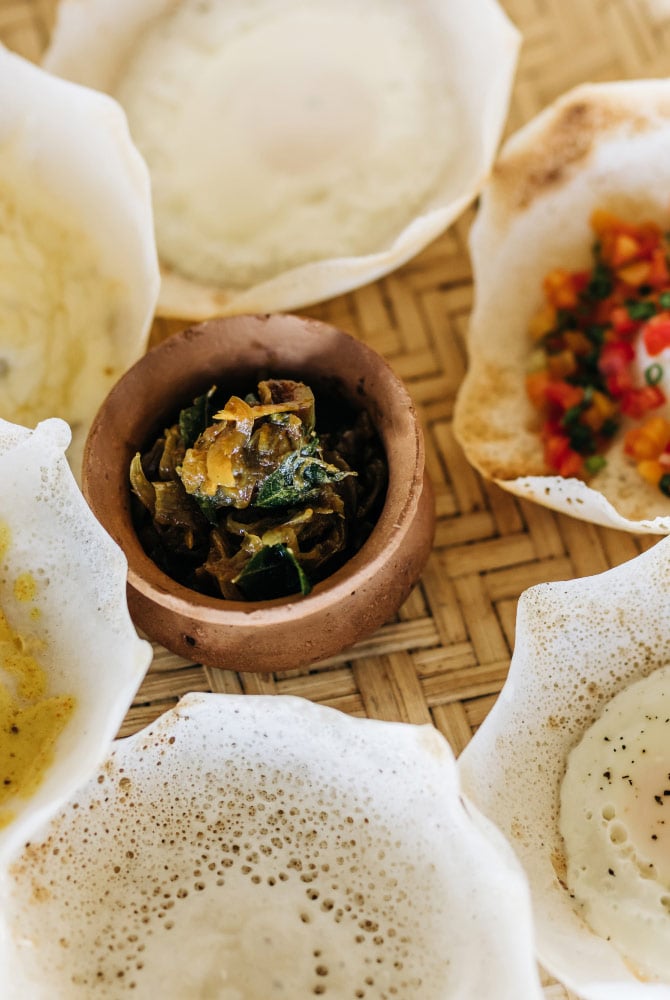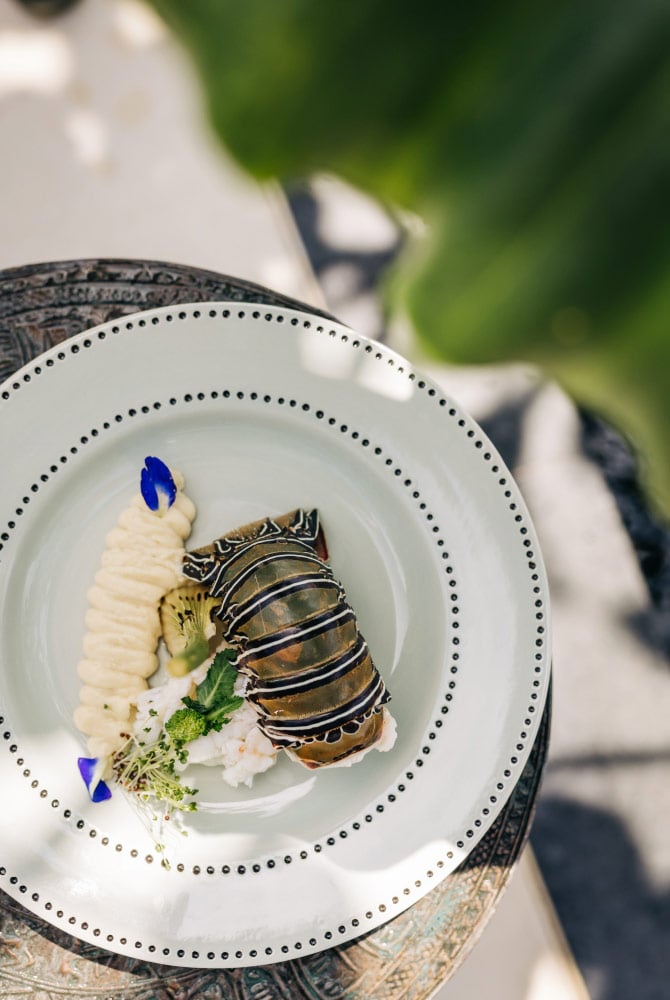 Menus from around the world
From breakfast hoppers with fragrant sambols to kottu roti, silky pickled eggplant, and comforting parippu dhal, Sri Lanka's incredible range of dishes add spice and authenticity to our international culinary offering. Other Asian cuisines, including Indian, Chinese, and Japanese, transport you to distant lands and back again. Inspired by the culinary centers of the western world, Italian classics, fine French fare, American bistro favorites, and plenty the more satisfy and delight every palate.

DISCOVER OUR SAMPLE MENUS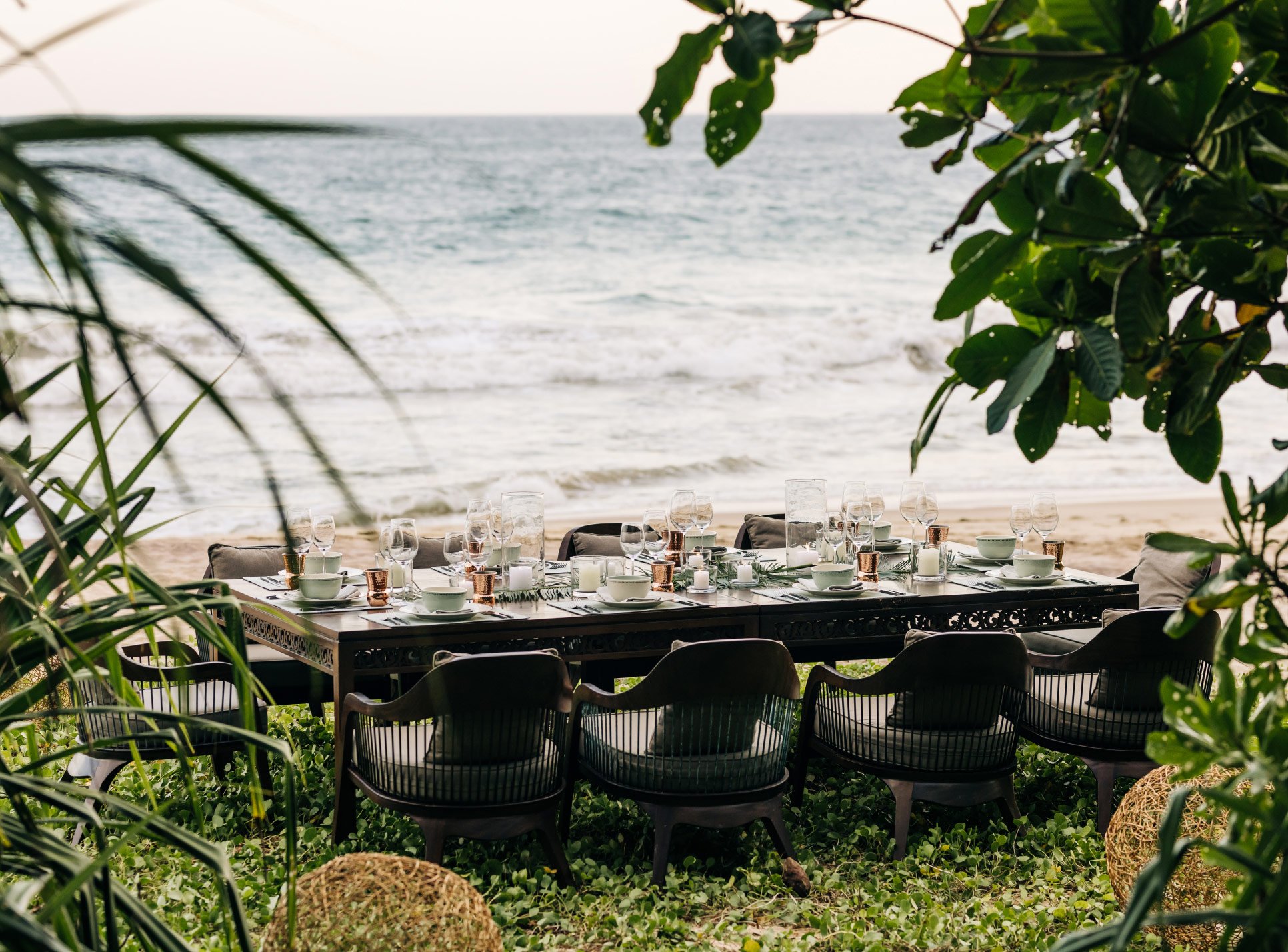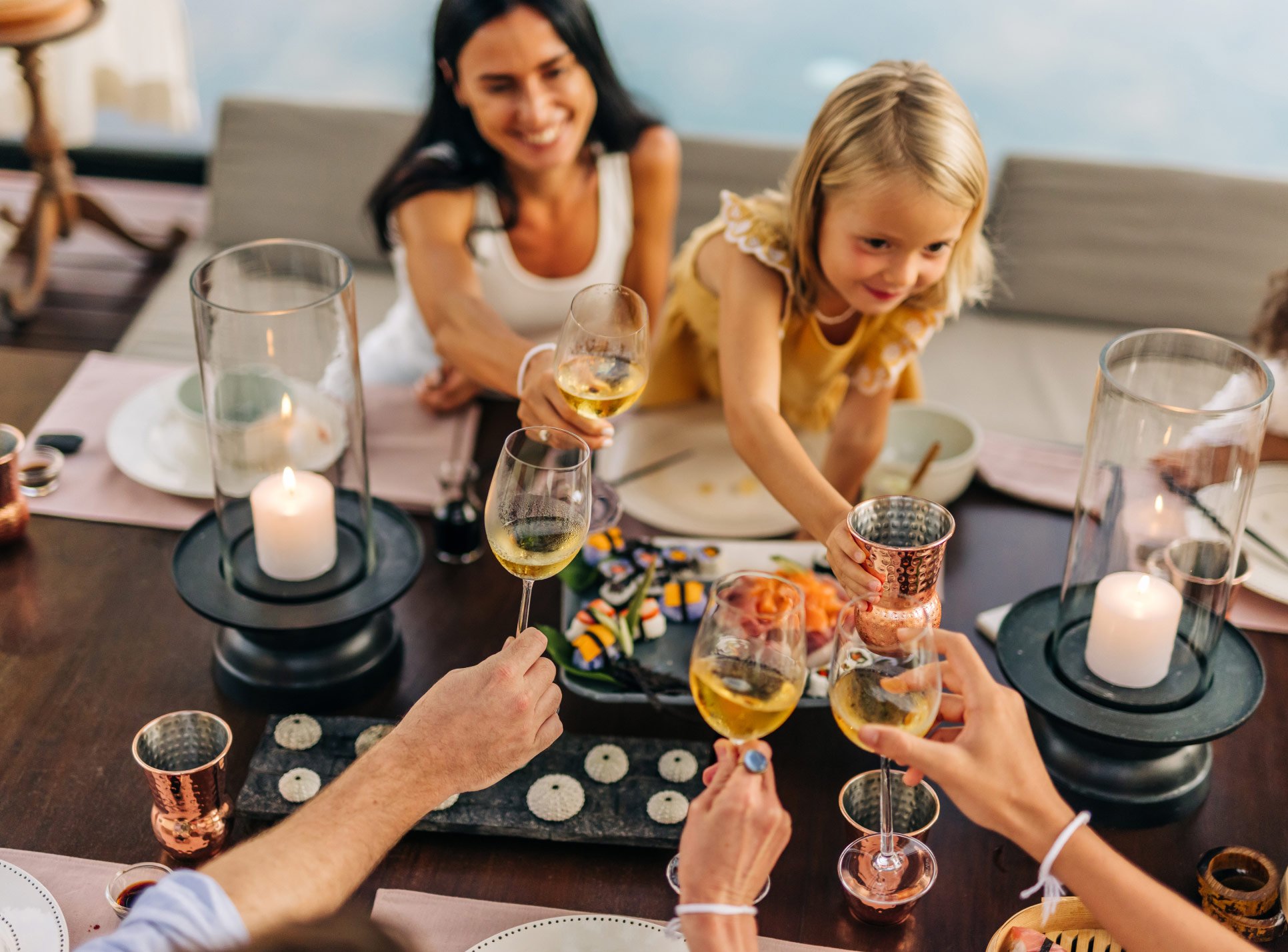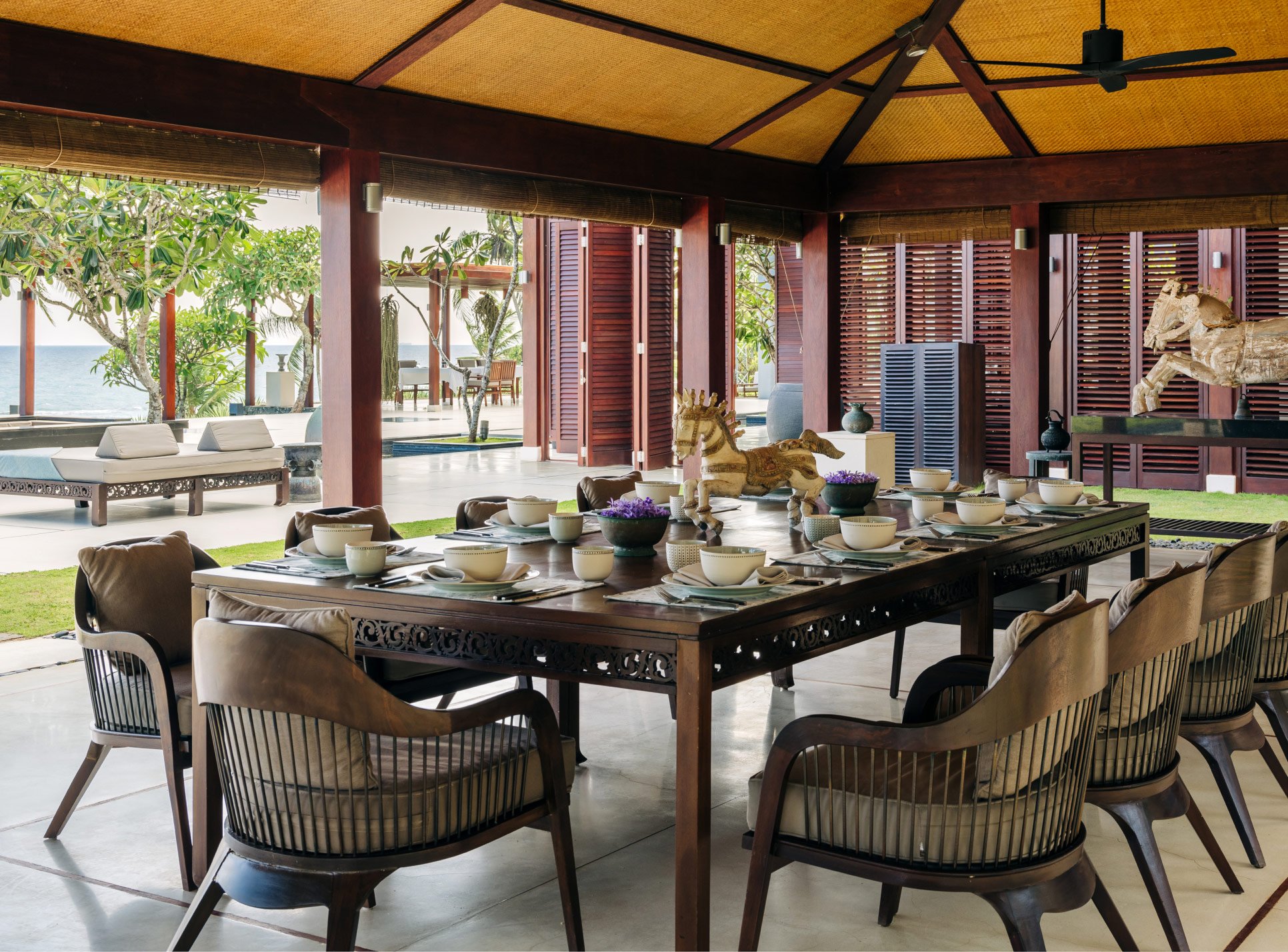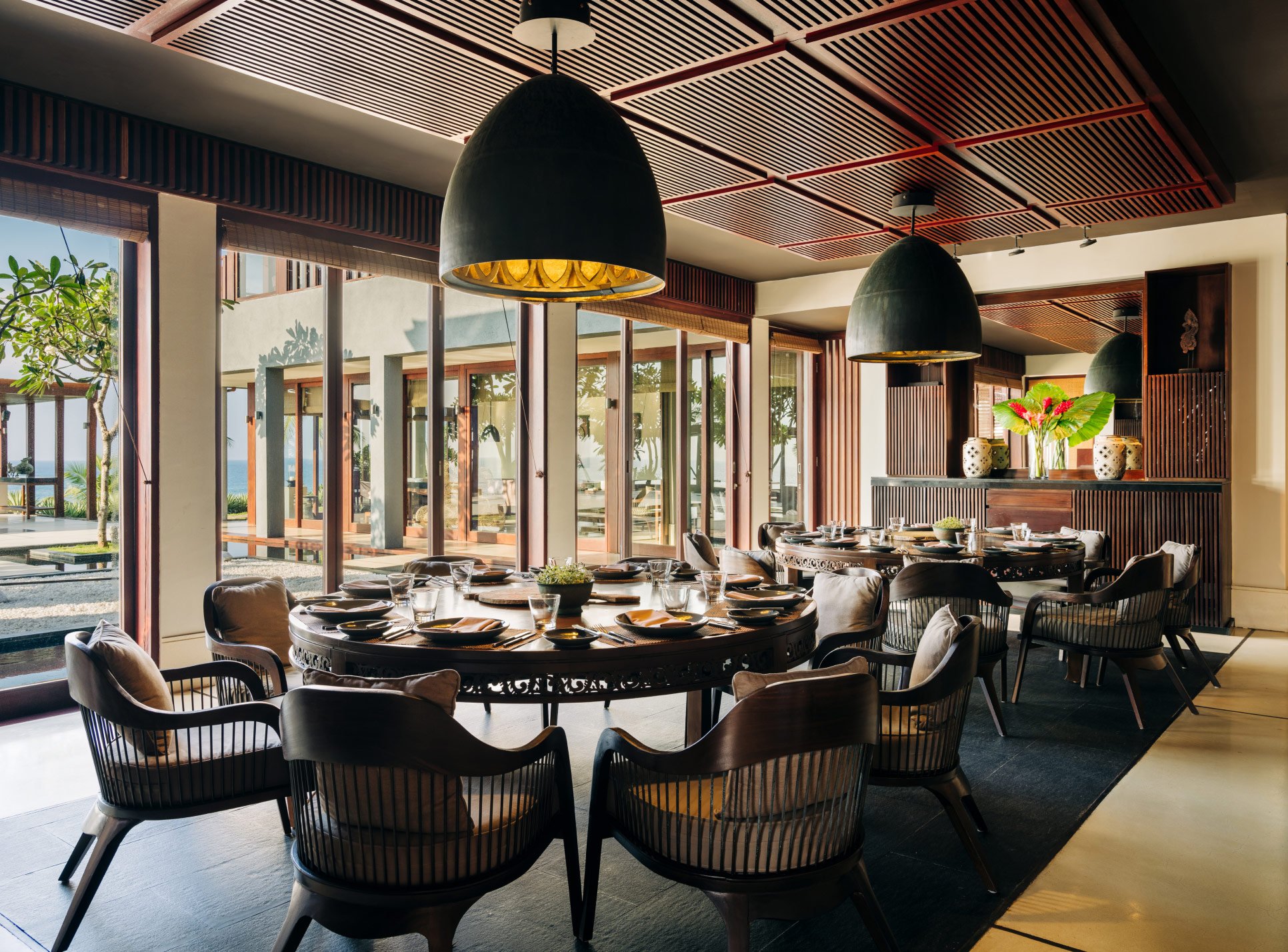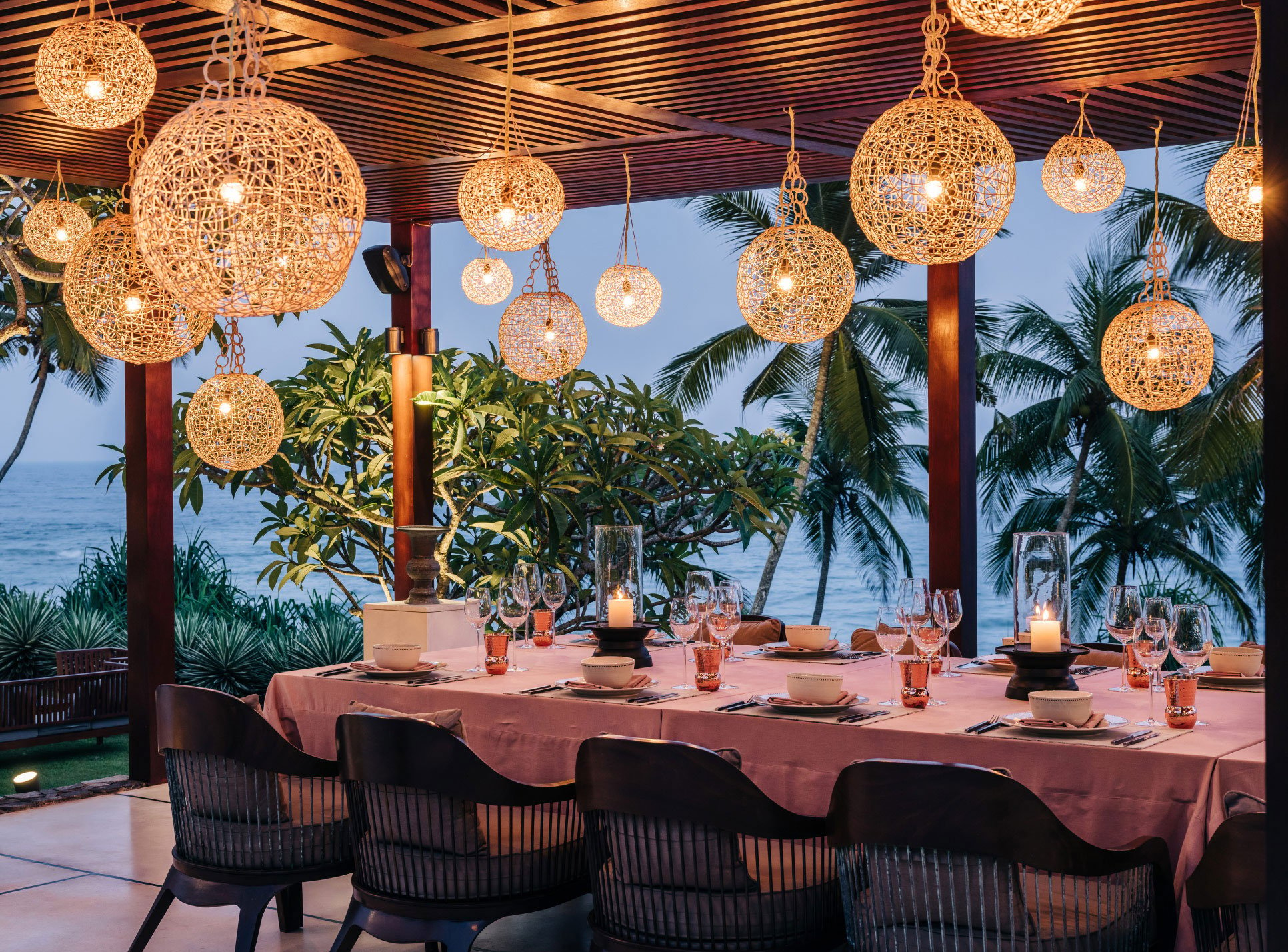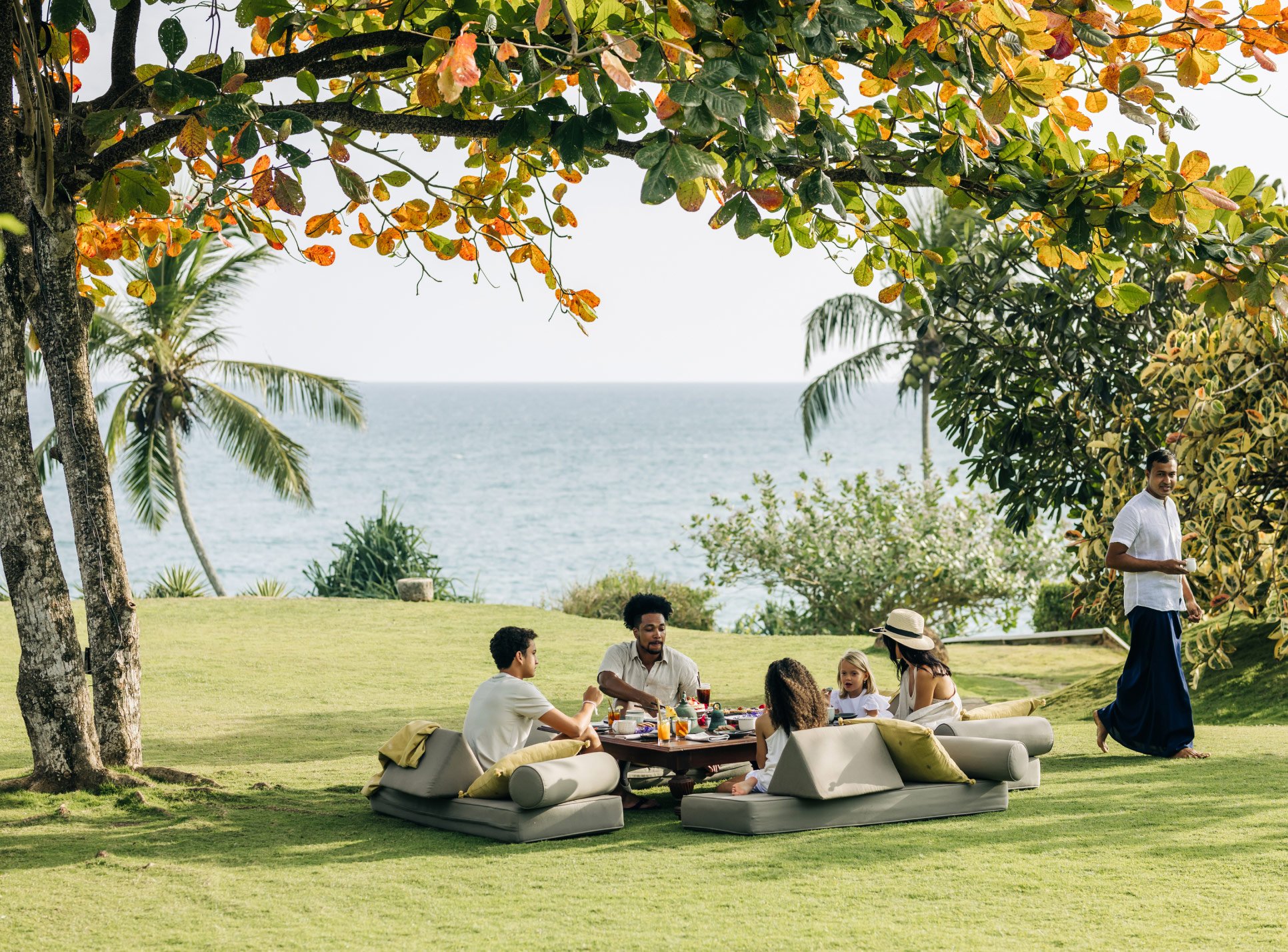 Dining Locations
Every meal at ÀNI Sri Lanka is a unique occasion, with its own bespoke menu, décor, set up and location. Villa Monara and Villa Divia both offer an air-conditioned dining area with an interactive show kitchen, as well as an expansive terrace for dining poolside. Multiple open-air salas are scattered across the property for dining with incomparable Indian Ocean views. Picnics in the landscaped gardens, sundowners on the beach, and even in-pool dining with tables and chairs set in the shallows, are easily arranged and never forgotten.
Chef Cyril – Your Private Chef
Chef Cyril Human joined the ÀNI Sri Lanka opening team in 2016, drawing on his wealth of international experience to mastermind this unique private resort's extraordinary culinary offering. Constantly requested to share his classic Sri Lankan and Indian curry recipes, Chef Cyril is also a master of European and Asian fine dining, leaving no ingredient unexplored in his desire to create culinary magic.

"Guests are always intrigued by healthy local dishes such as kola kandha – a leaf porridge that contains locally grown Ayurvedic herbs. I also like to substitute local ingredients for international standards to impart a subtle sense of place, for example using our red thampala leaves to replace radicchio. Unique flavors specific to the island add an unforgettable new twist to beloved international favorites. For me, food is art and I love experimenting with different presentations and menus from around the world. Our guests are very special, so it is never simply about serving a meal. I want every meal to be an unforgettable experience."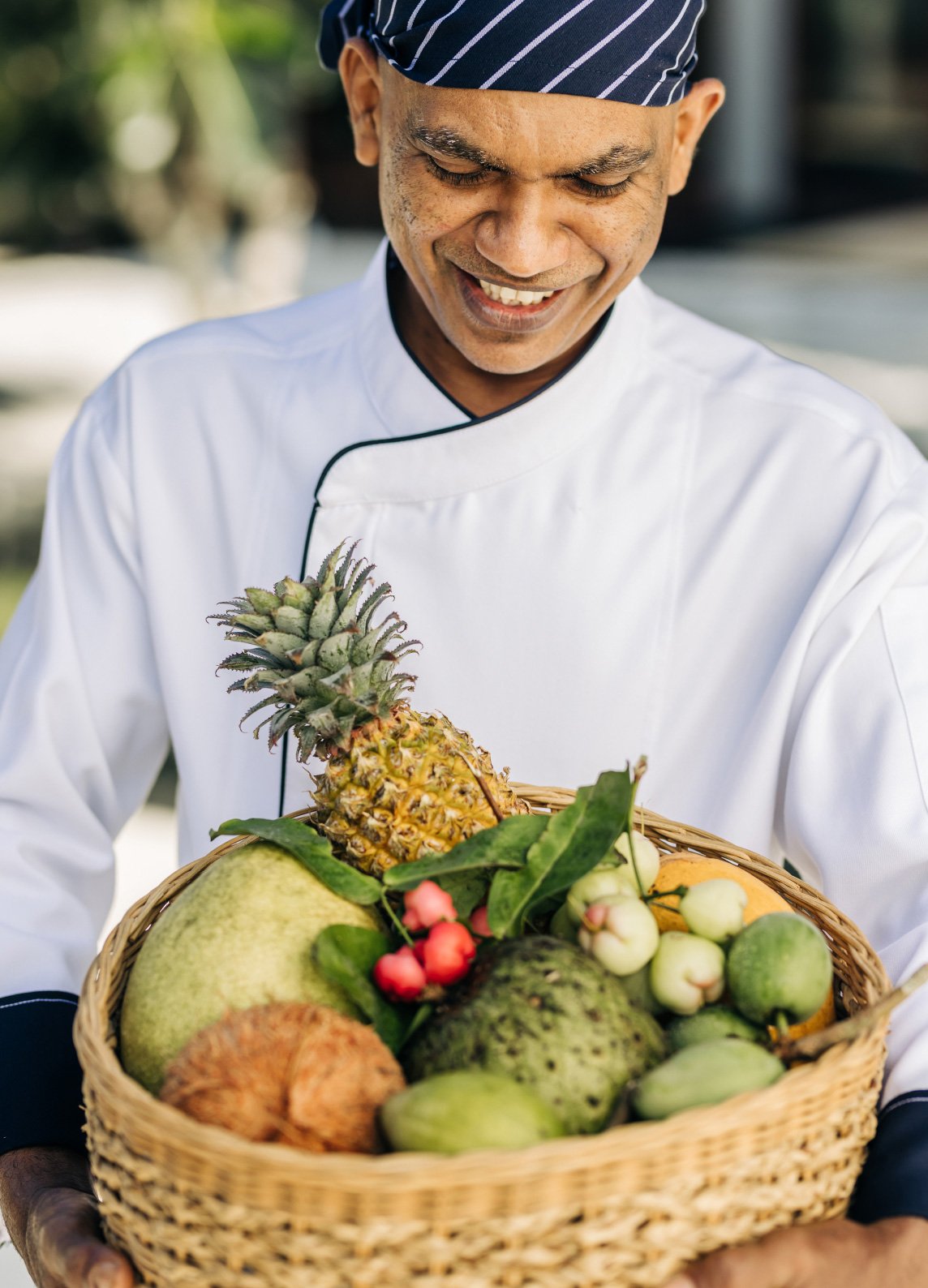 Dietary Requirements
We can accommodate whatever dietary requirements you and your group may have. With the facilities and expertise to serve Halal and Kosher cuisines, our imaginative and innovative culinary team can also produce exceptional vegetarian, vegan, dairy-free, and gluten-free fare. Personal preferences are always taken into account – with no like or dislike too small to be remembered.
ÀNI Sri Lanka
Kalukatiya Watta, Maliyadda, Dickwella, Sri Lanka, MH 81200