Celebrating life's special moments with those closest to you at an ÀNI Private Resort ensures golden memories that will last a lifetime. Providing stunning backdrops, exceptional service, exquisite cuisine, and all the privacy you could possibly desire, ÀNI destinations are as perfect for milestone celebrations and weddings as they are for wellness retreats and corporate getaways. Our kitchens are Kosher and Halal certified, and every detail of your event – be it a sun-kissed alfresco ceremony or a banquet beneath the stars – is taken care of with finesse, discretion, and faultless generosity.
Corporate Getaways
ÀNI Private Resorts are idyllic destinations in which to gather with colleagues, strengthen work relationships, and boost connectivity, morale, and productivity. Whether your focus is team building, to reward your most valued employees, or to bring together those who usually work remotely, each resort's highly intuitive team of hospitality professionals can create a bespoke program for your corporate retreat, with activities, excursions, entertainment, and events all aligned with your optimal outcome.

Bracket important meetings and brainstorming sessions with action, adventure, and relaxation, via guided mountain bike rides, sunset yoga sessions, or a poolside gala dinner with fire jugglers and live music. ÀNI's comprehensive inclusions mean a firm fix on costs up front, enabling everyone – including the organizer – to relax and focus on getting the most out of their stay.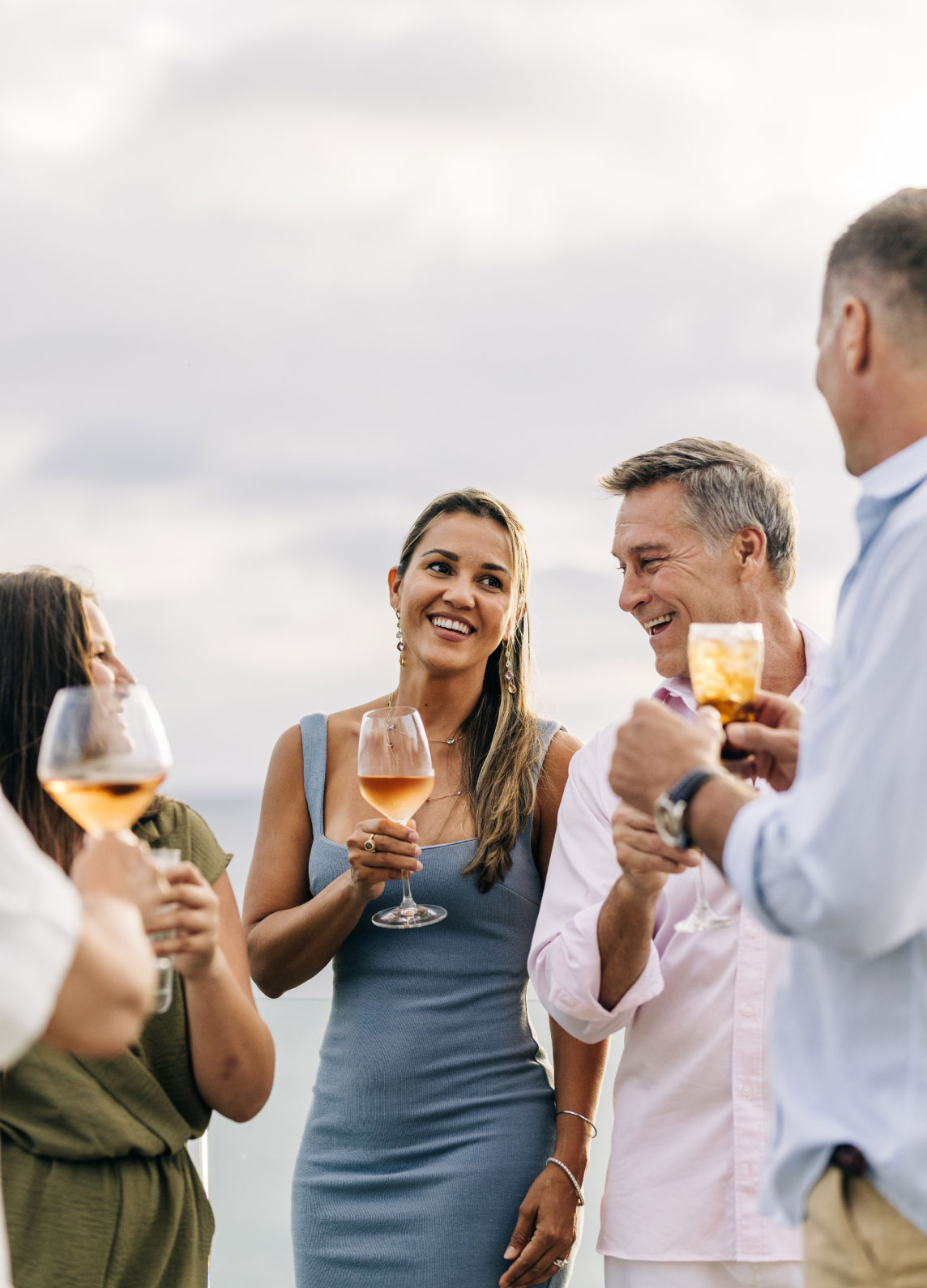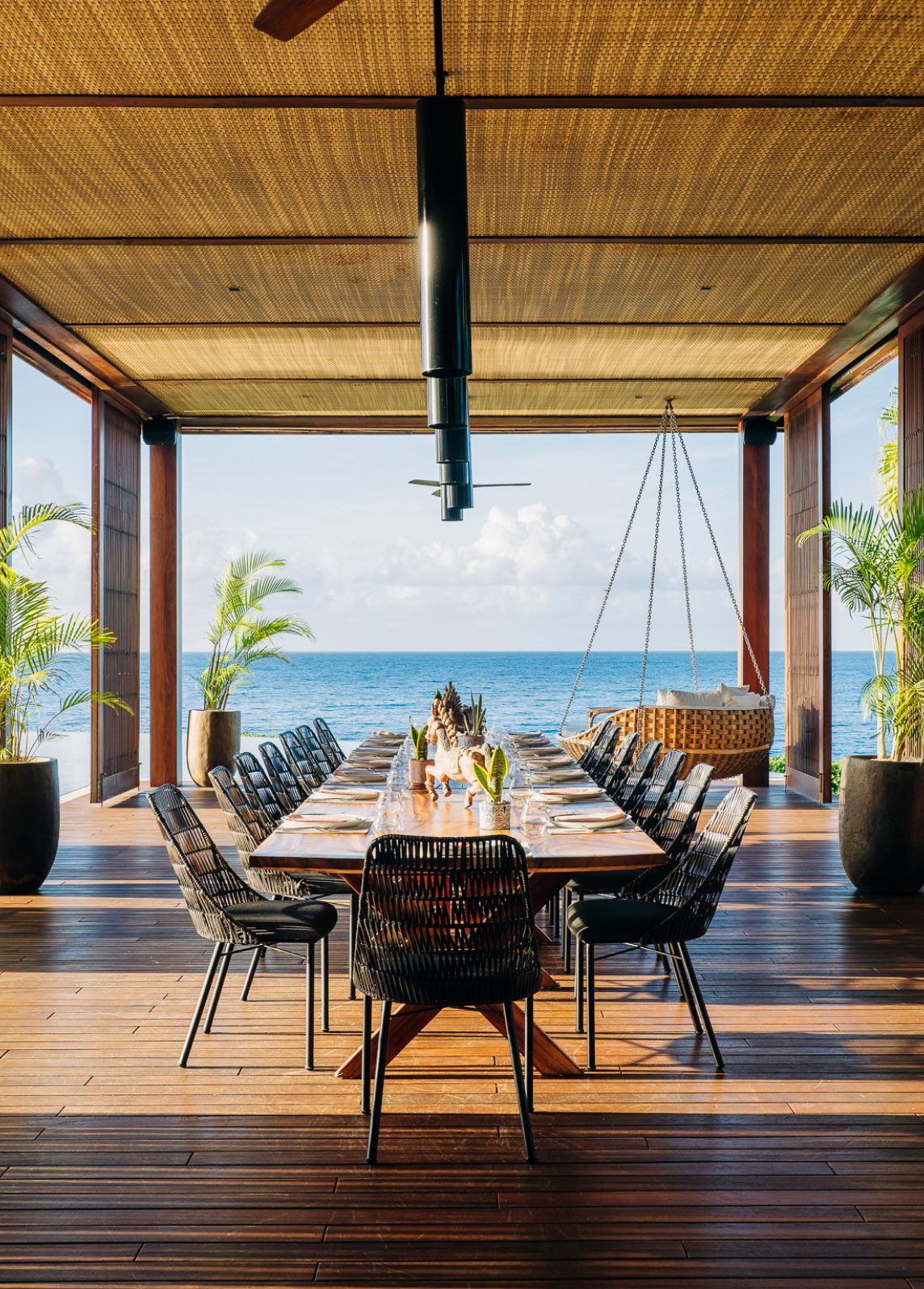 Kosher Stays
As ÀNI Private Resorts are reserved exclusively for one group of guests, we can offer a full kosher program at any time of the year, including for Passover. A certified Mashgiach arrives days in advance to kosher our kitchens and a full selection of service items and equipment at each resort is unpacked/sealed by our Mashgiach on arrival/departure. When kosher meats, dairy, wine, and packaged goods are not available from our local suppliers, we source these items from overseas.

With menus customized for each group in residence, we can easily accommodate special requirements (Cholov Ysroel, Beit Yosef, or Gebrokts for example) and take great pride in designing meals and menus that in no way compromise on your dining experience. Our Mashgiachs are also cooks and can collaborate with ÀNI's Executive Chefs to create – if desired – traditional dishes such as Cholent for Shabbat.

Discover More
Milestone Celebrations
As we journey through life, there are certain milestones – from significant birthdays and graduations to engagements and anniversaries – that richly deserve celebration as they signify the beginning of an exciting new chapter. Drawing its name from the Swahili word andjani, meaning the 'journey ahead', ÀNI's entire philosophy and reason for being centers around providing the space and time for marking these meaningful moments with family and friends.

Over the course of your stay, let us tailor multiple events – from special meals to bespoke excursions – to honor your personal milestone, ensuring that everything from décor and menus to entertainment is fine-tuned to bring your vision to life. Our experienced planners and concierge team will handle every detail – be it lanterns, fireworks, cakes, and live music for a multigeneration Golden Anniversary jubilee, or sunset yacht cruises, cycling tours, and cultural experiences on an adults-only hen or bachelor getaway – to promise a unique and unforgettable series of celebrations.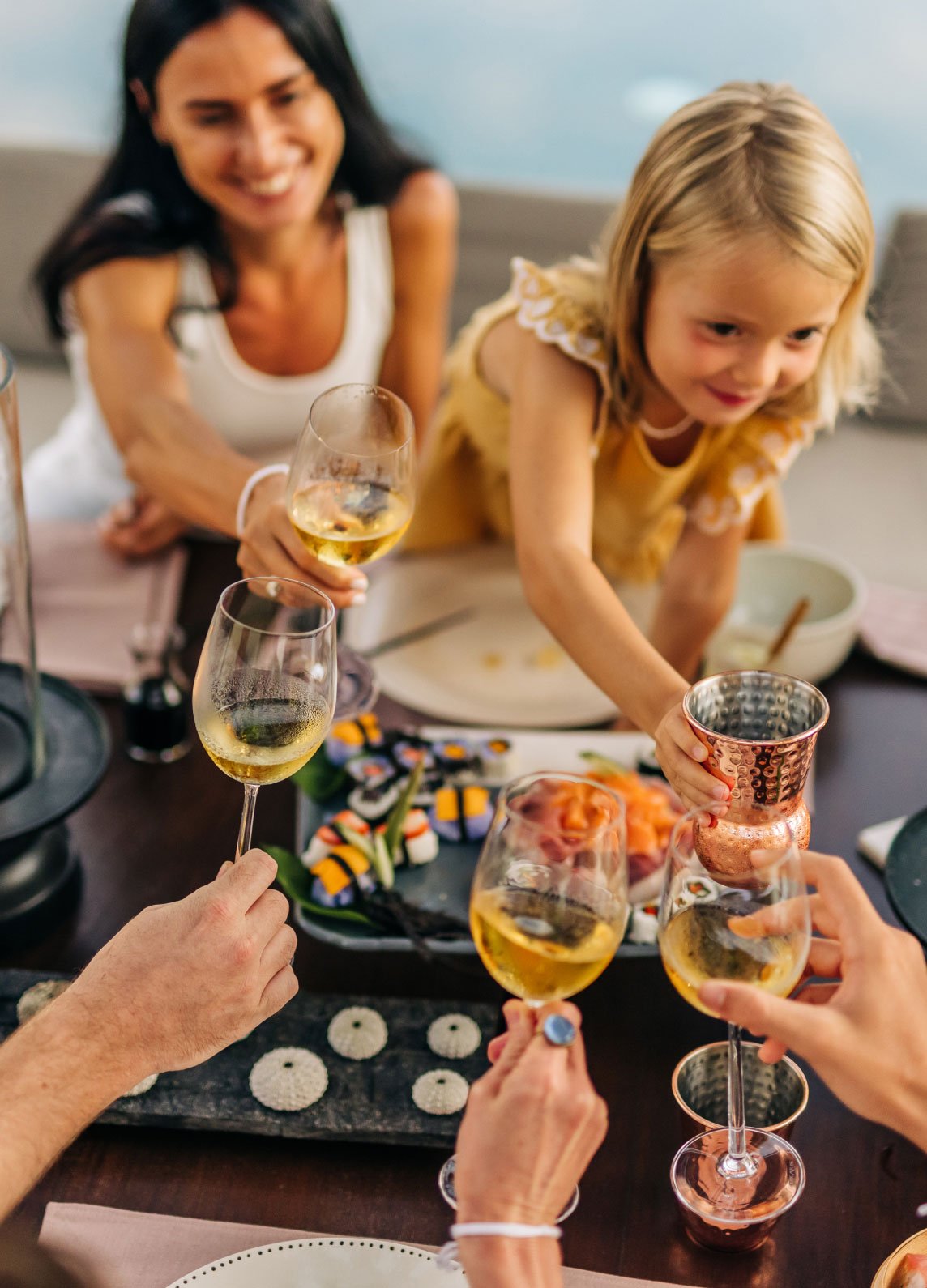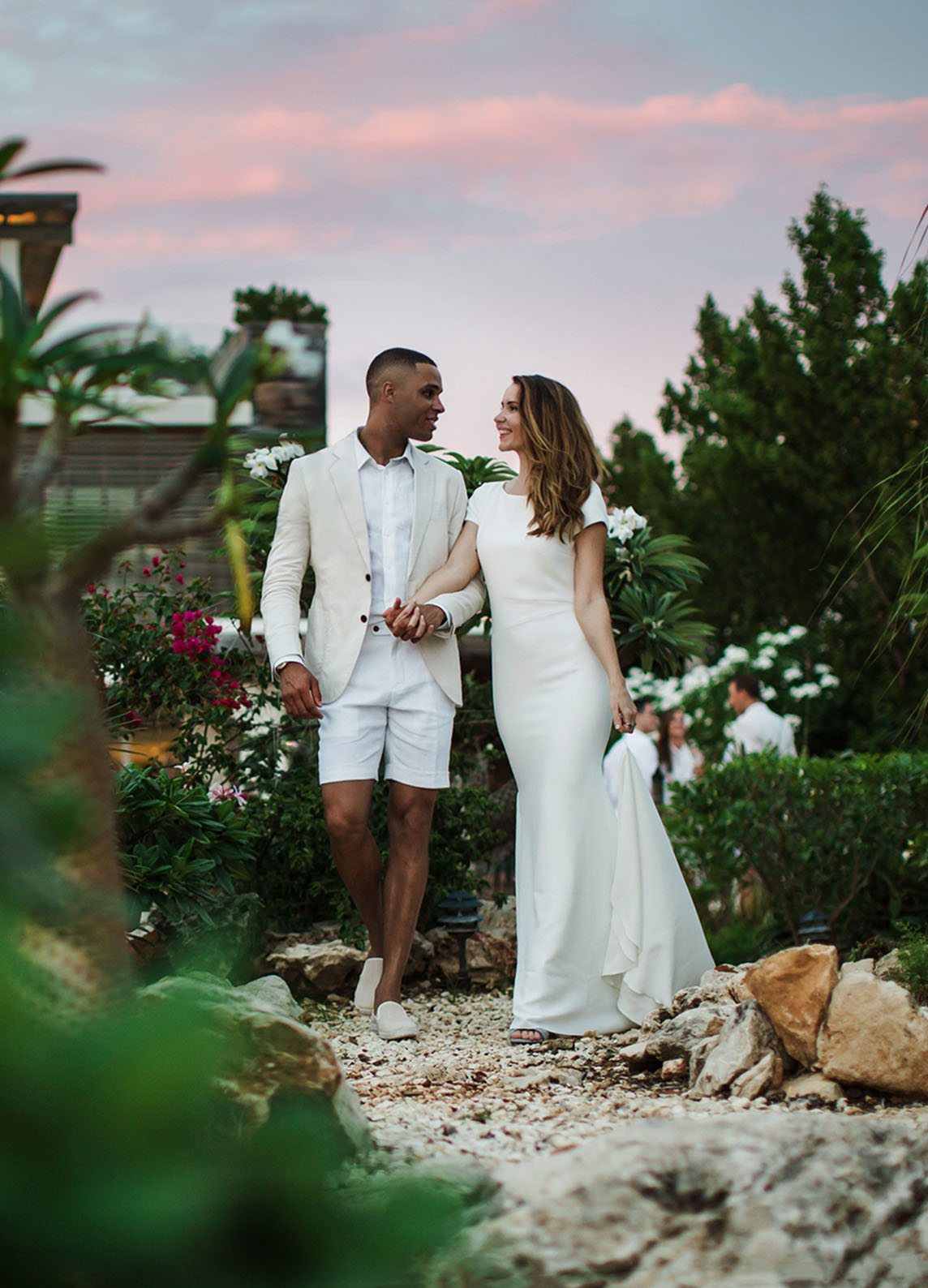 Weddings
Designed exclusively for a single group of guests, ÀNI Private Resorts are magical settings for wedding ceremonies and receptions and all those special pre- and post-celebrations with family and friends. In the days leading up to your nuptials, enjoy bonding family experiences and reconnect with old friends as you savor memorable meals and explore our destinations with tailored excursions and activities.

When the day dawns, say 'I do' overlooking spectacular seascapes – in lush gardens, on a palm-fringed beach, a clifftop, or your own private peninsula – then dine and dance the night away in yet another photogenic setting that resonates with you and your beloved. Our expert team will liaise with your specialists of choice – from florists and photographers to make-up artists, DJs, and bands – curating every detail to perfection.
every detail of your event – be it a sun-kissed alfresco ceremony or a banquet beneath the stars – is taken care of with finesse, discretion, and faultless generosity.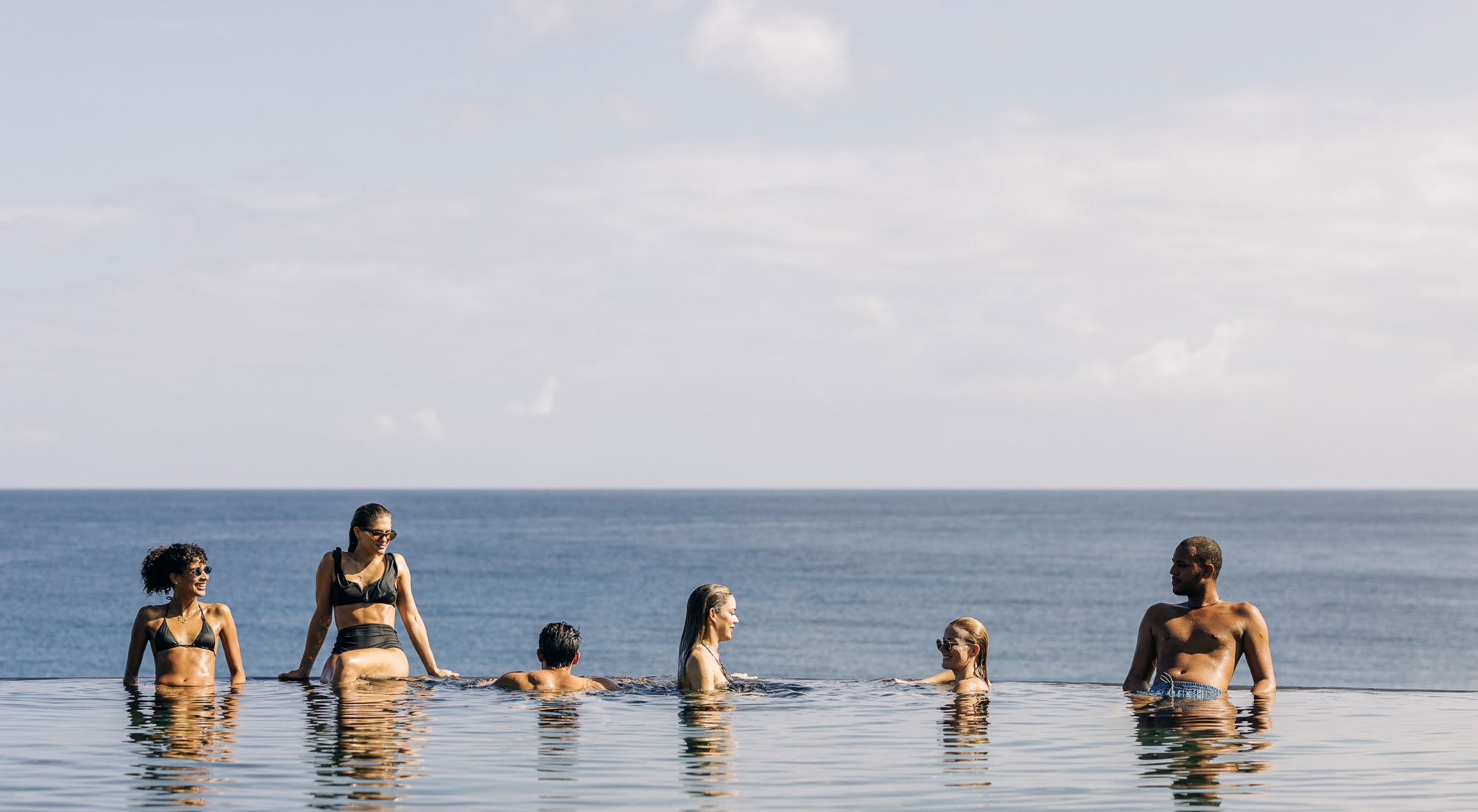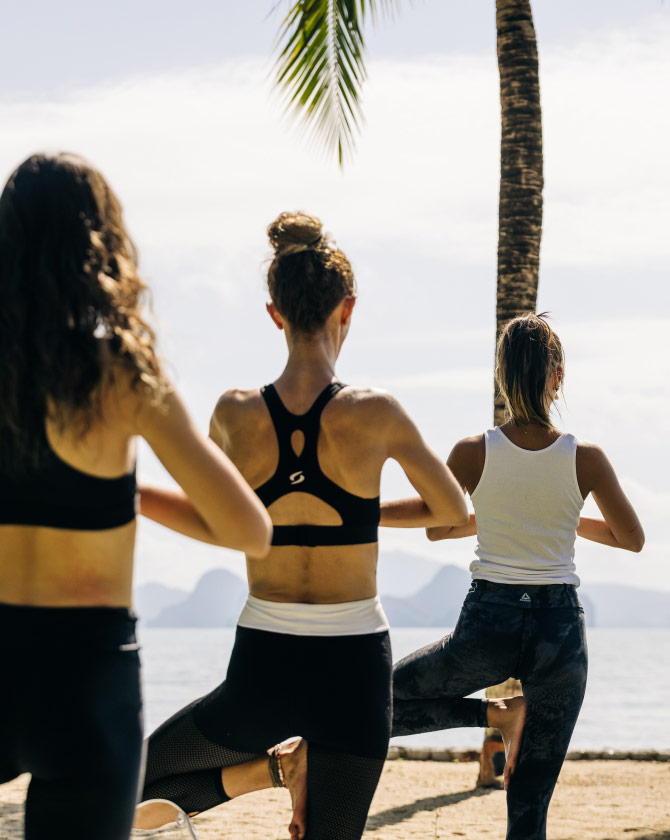 Wellness Retreats
Ensconced in magnificent natural settings with superb wellness facilities and expert private chefs, ÀNI Private Resorts are unrivalled locations for private retreats dedicated to wellbeing. Whether you're an instructor or wellness specialist hosting a retreat or are simply looking for a wellness-focused escape with likeminded friends, ÀNI can plan a custom stay tailored to specific wellness needs and goals.

Every ÀNI destination offers its own fully equipped and air-conditioned fitness center, multiple swimming pools, and spa treatment rooms in which to enjoy complimentary massages and signature healing treatments. Daily yoga and personal training sessions range from beach boot camps and aqua aerobics to tennis lessons, Pilates, and Muay Thai kickboxing. Your private chef curates delicious healthy menus in line with dietary requirements, and every moment is experienced in the healing embrace of Mother Nature.