Luxury Corporate retreats
A team is as unique as the individuals it comprises, as singular as the context in which it operates, and as effective as its collective morale. This is something that ÀNI Private Resorts understands intuitively, enabling us to curate corporate retreats that are utterly bespoke in four exclusive destinations worldwide. In each private, nature-embraced setting, our team is dedicated to yours, with the space, amenities, and tailored activities to ensure an unforgettable and richly rewarding corporate getaway – be it an executive event, a business incentive trip, or a team-building escape.
A Framework For Success
From the moment your team touches down, the ÀNI experience begins with airport transfers seamlessly whisking participants (as a group) from the real world to our world apart. In each of our havens, your corporate getaway will then unfold as meticulously planned, your team coming together through fun and engaging team-building exercises and activities, or simply forging new bonds as they savor the absolute treat of staying in a private resort.
Each ÀNI Private Resort claims a spectacular natural setting, offering all the well-documented benefits of time spent in nature along with a safe space for inter- and intrapersonal exploration. Total privacy and seclusion are assured, and an abundance of outdoor and interior spaces ensure the perfect location for every activity or gathering – be it a cricket match on the lawn, a poolside yoga class, or a presentation, workshop, or meeting in air-conditioned comfort indoors. Every suite has ample space for relaxation as well as a desk space, while swimming pools, hot tubs, tennis courts, bar and lounge areas, and a host of other amenities encourage social interaction and relaxation.
With everything on hand – from shuffleboard courts to watersports equipment, professional kitchens, and intimate spas – we can arrange any type of retreat. Choose a health and fitness focus or center your stay around adventure and exploration. Pure entertainment is also an option, with DJs, bands, and local cultural shows easily arranged.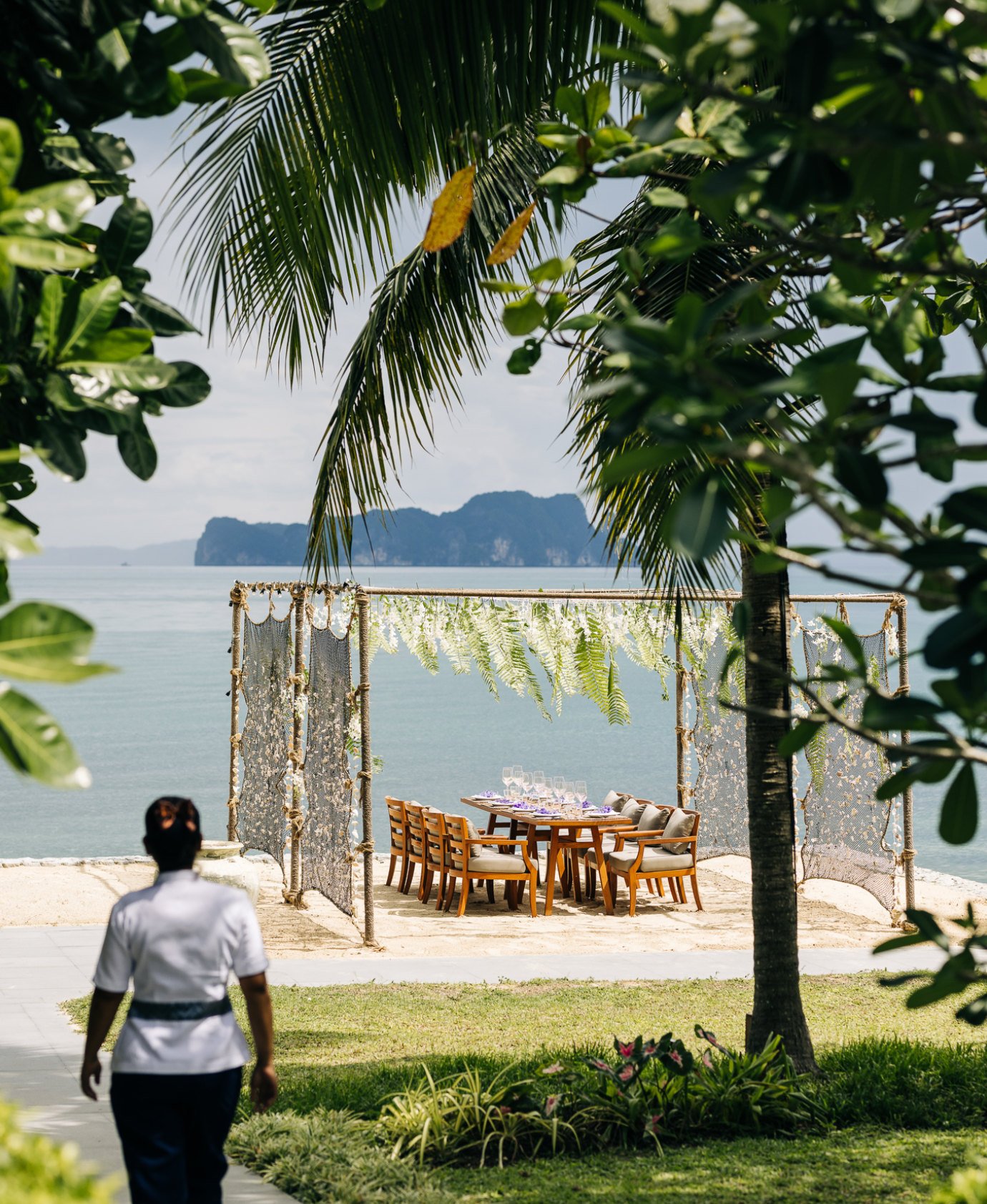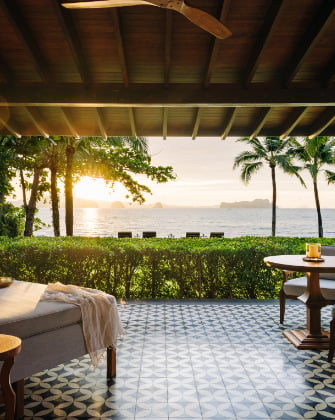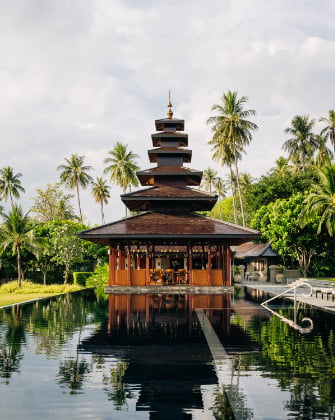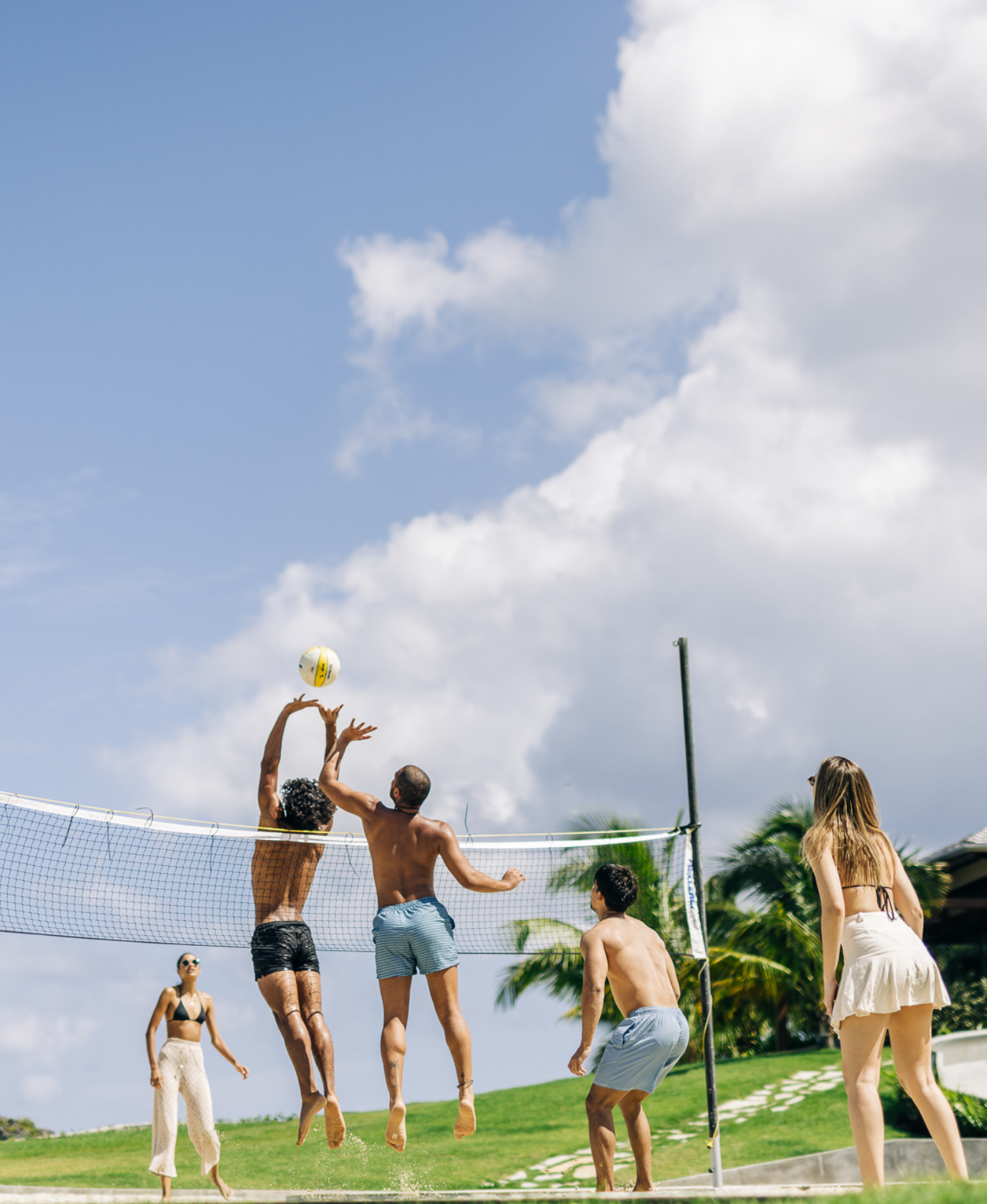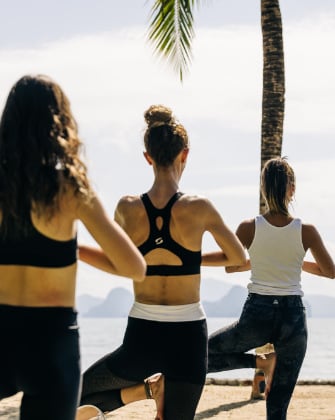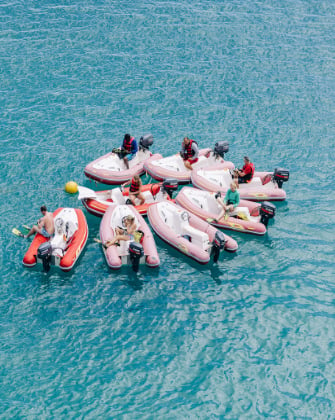 Every Angle Considered,
Every Detail Aligned
There are few destinations as conducive to teamwork, bonding, and executive timeout as our four idyllic private resorts. Designed for a single group, each resort is exclusively for your company and guests only, meaning no external disruptions, no fear of being overheard and you are the sole focus of our highly experienced staff.
Our expert chefs design menus to surprise and delight while catering to any specific dietary requirements. Each meal is an opportunity to connect, refuel, and make memories in a new setting – be it a brainstorming breakfast or a sunset barbeque on the beach. Our wellness specialists are adept at creating group sessions that boost that crucial mind-body connection, improving mental acuity and overall wellbeing. Yoga, and meditation can reduce stress levels and invite clarity of mind, while active workouts from personal training and boot camps to Muay Thai lessons energize and rejuvenate.
Activities that thrill, push boundaries, and encourage teamwork are an ÀNI specialty, and our experienced activity coordinators can suggest a vast spectrum of included activities such as boat cruises, cooking lessons, and sport tournaments. Additional activites above and beyond those that are already included can be built into the schedule such kitesurfing, scuba diving and horseback riding, or a local safari. We work directly with you or your chosen team-building company. Your team finds a new sense of belonging sharing once in a lifetime experiences, tackling new challenges, and having the time of their lives.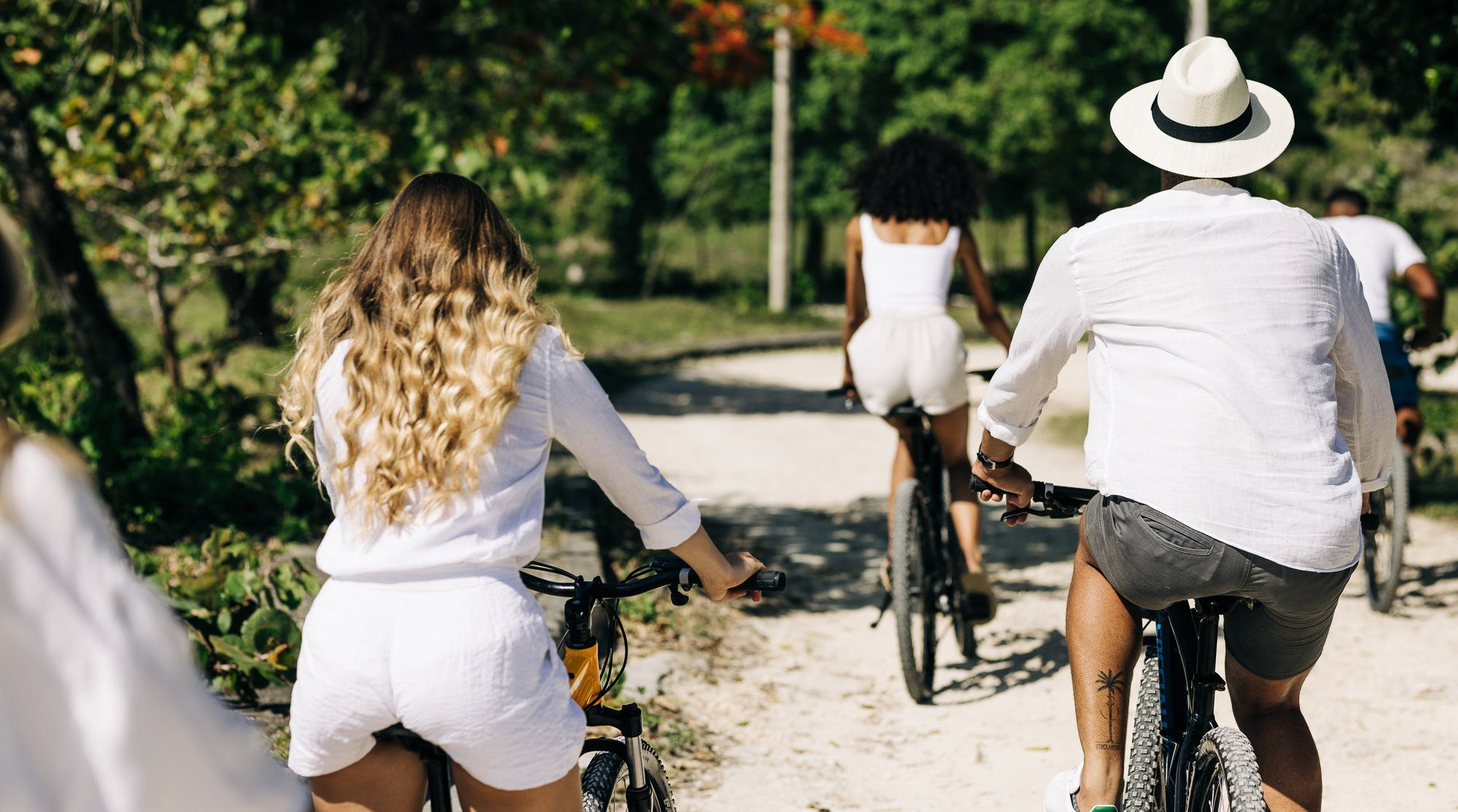 Discover Our Corporate
Retreat Destinations
ÀNI's private resort destinations include Sri Lanka's beach-fringed south coast and Koh Yao Noi Island's secluded shores, as well as a private peninsula in the Dominican Republic and a cliff-top estate overlooking Anguilla's Little Bay. Each provides the perfect setting, inspiration, and seamless behind-the-scenes support needed to ensure a productive, beneficial, and immeasurably valuable group retreat with the outcomes you desire.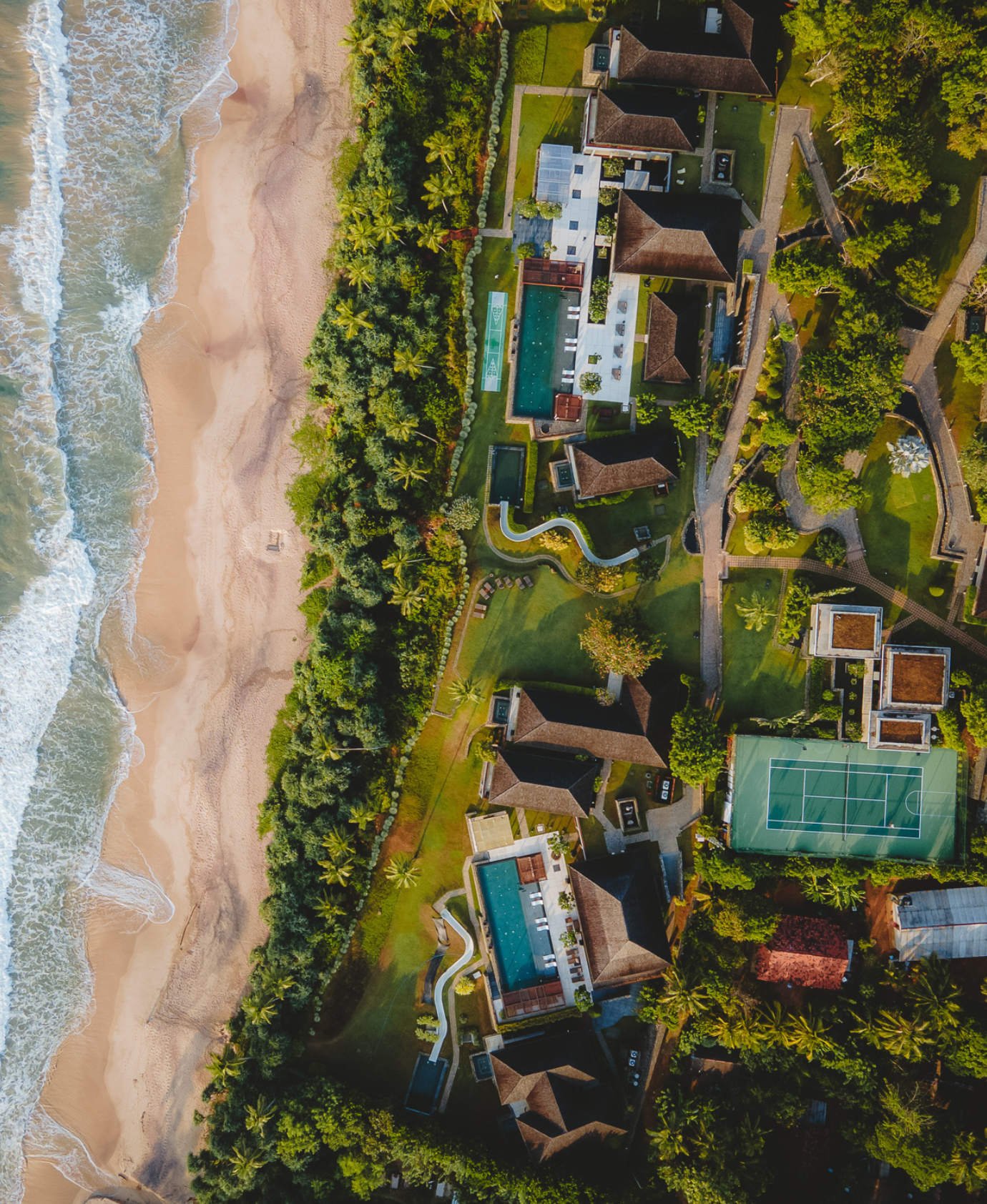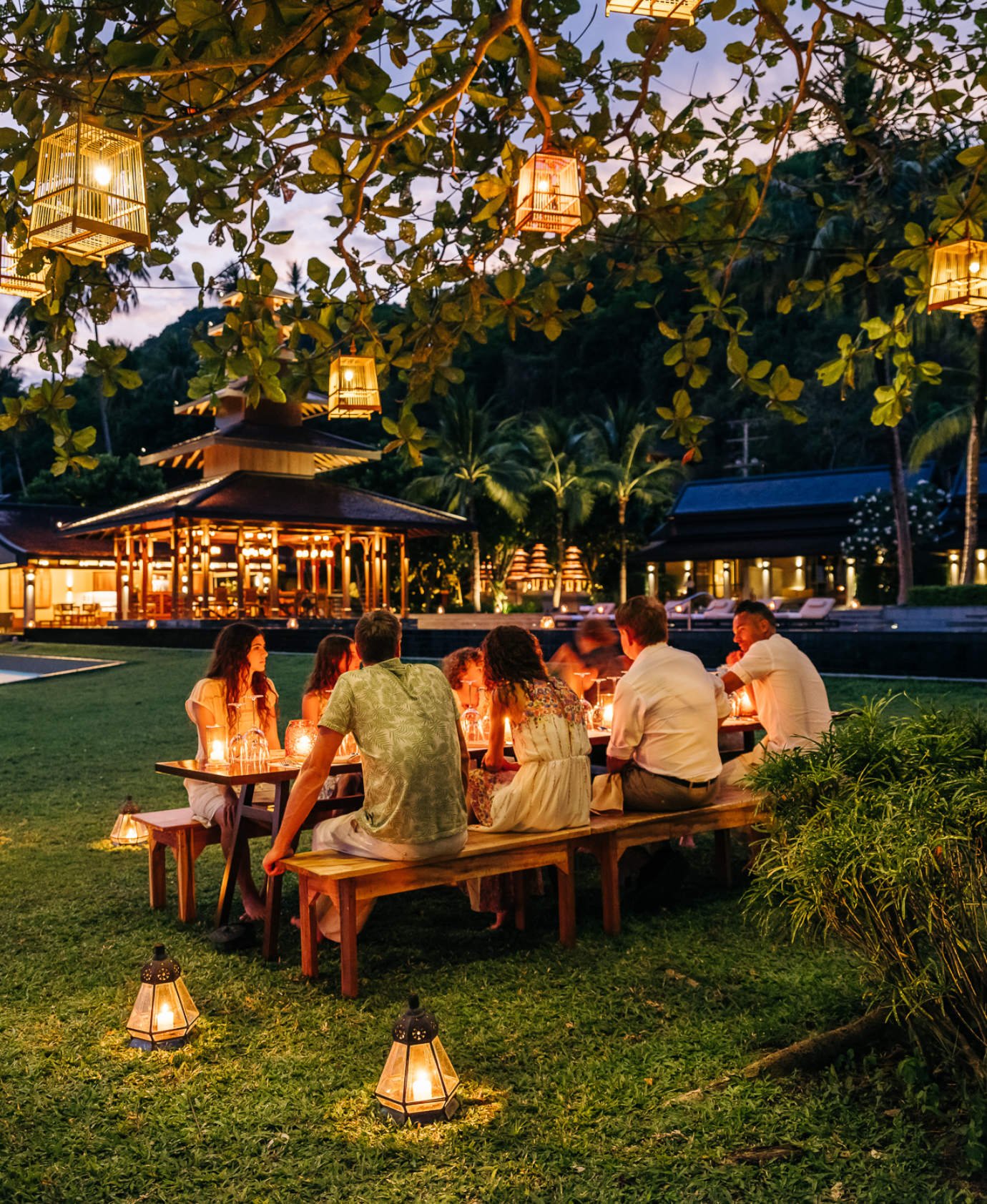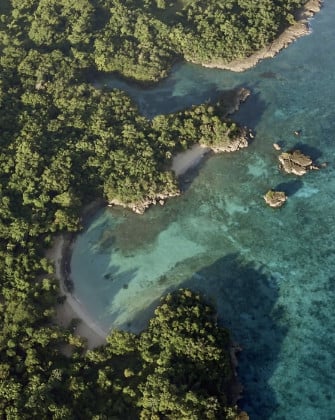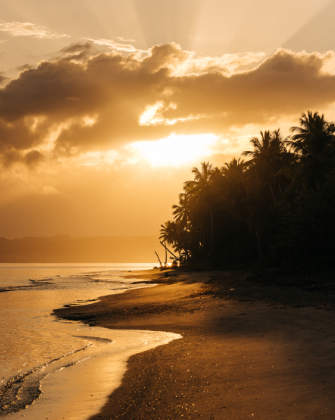 Get The Best
From Your Team
ÀNI allows your team the chance to relax, unwind, and feel completely pampered, leaving each member rejuvenated, recharged and motivated. By visiting a new destination where every need is met, excitement is generated, and loyalty enhanced. Time together boosts communication skills, collective insight, and problem-solving, while providing the chance to work through differences of opinion and set strategic goals.
Speak with our reservations team to discuss your needs and we will make the best suggestions so you and your team can reap the benefits – stress-free.