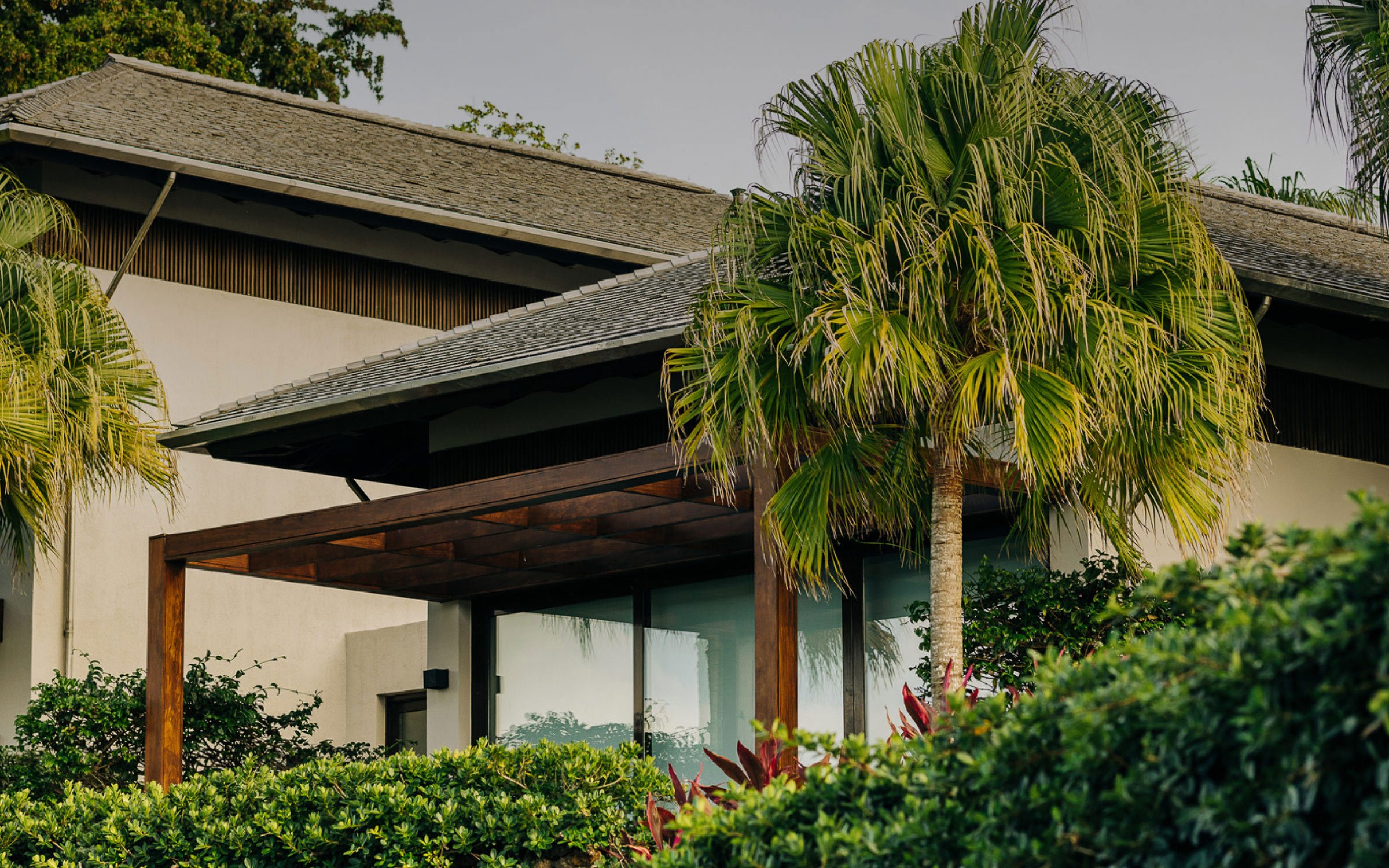 Designed for a group booking from six suites, and offering elevated, oceanside living with a sleek Tropical Contemporary aesthetic, our suites are positioned on either the western (Villa Amber) or eastern (Villa Larimar) side of the peninsula to maximize their panoramic bay, and garden views. Eight Ocean View Suites, two Bay View Suites, two Ocean View Junior Suites, and two Garden View Junior Suites all feature spacious bedrooms and open-plan or ensuite bathrooms with vaulted pine ceilings, coconut wood details, and a soothing palette of white, neutral, and sea-hued soft furnishings.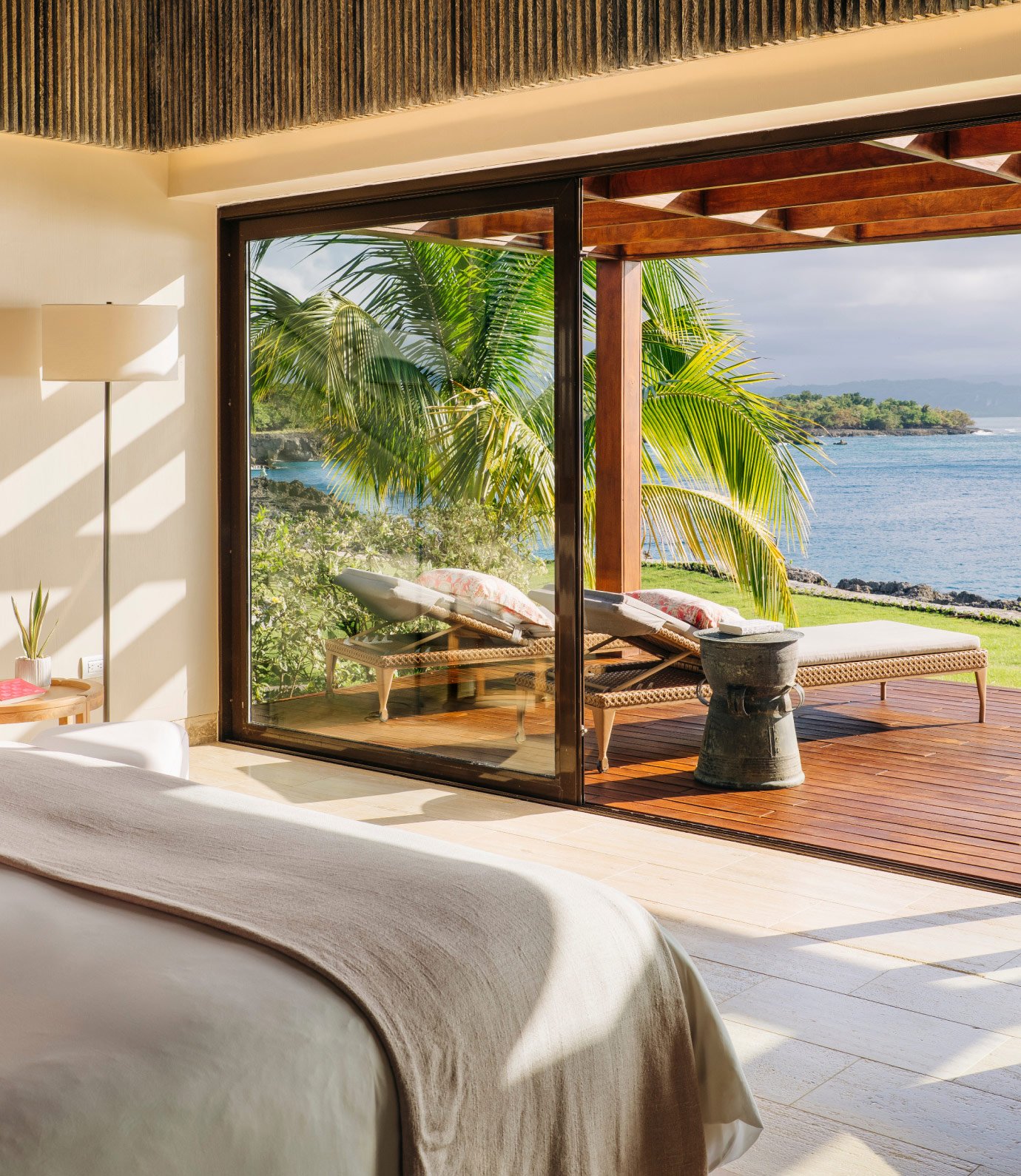 Embracing dramatic Atlantic vistas either to the east or the west, each Ocean View Suite offers a private terrace with twin chaise lounges and a sunken dining table for two. A striking backlit onyx wall welcomes guests in the suite's entrance, while the large open-plan bathroom opens onto a private garden courtyard with a second, outdoor shower. Ocean View Suites are suitable for guests with accessibility needs.
Two double-story structures with their own private courtyard entrances are each graced with one upstairs Bay View Suite. Offering a private balcony that overlooks either La Piscina Natural or El Hoyo Bay, each provides access to a shared downstairs living room and kitchenette, separate from the rest of the resort's extensive dining and entertainment areas. With vaulted ceilings and an open-plan layout, these light-filled suites offer ocean views from king-size beds.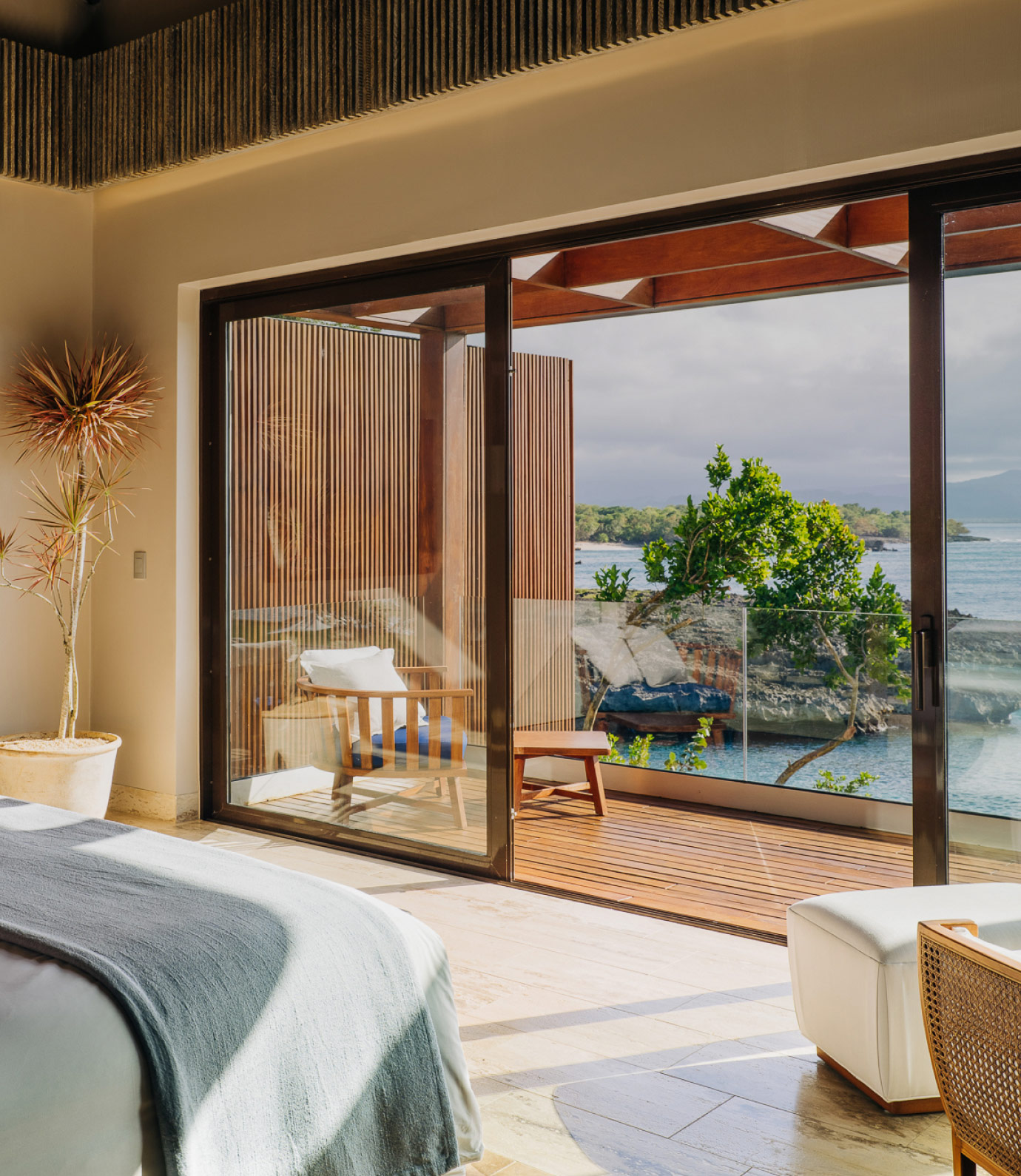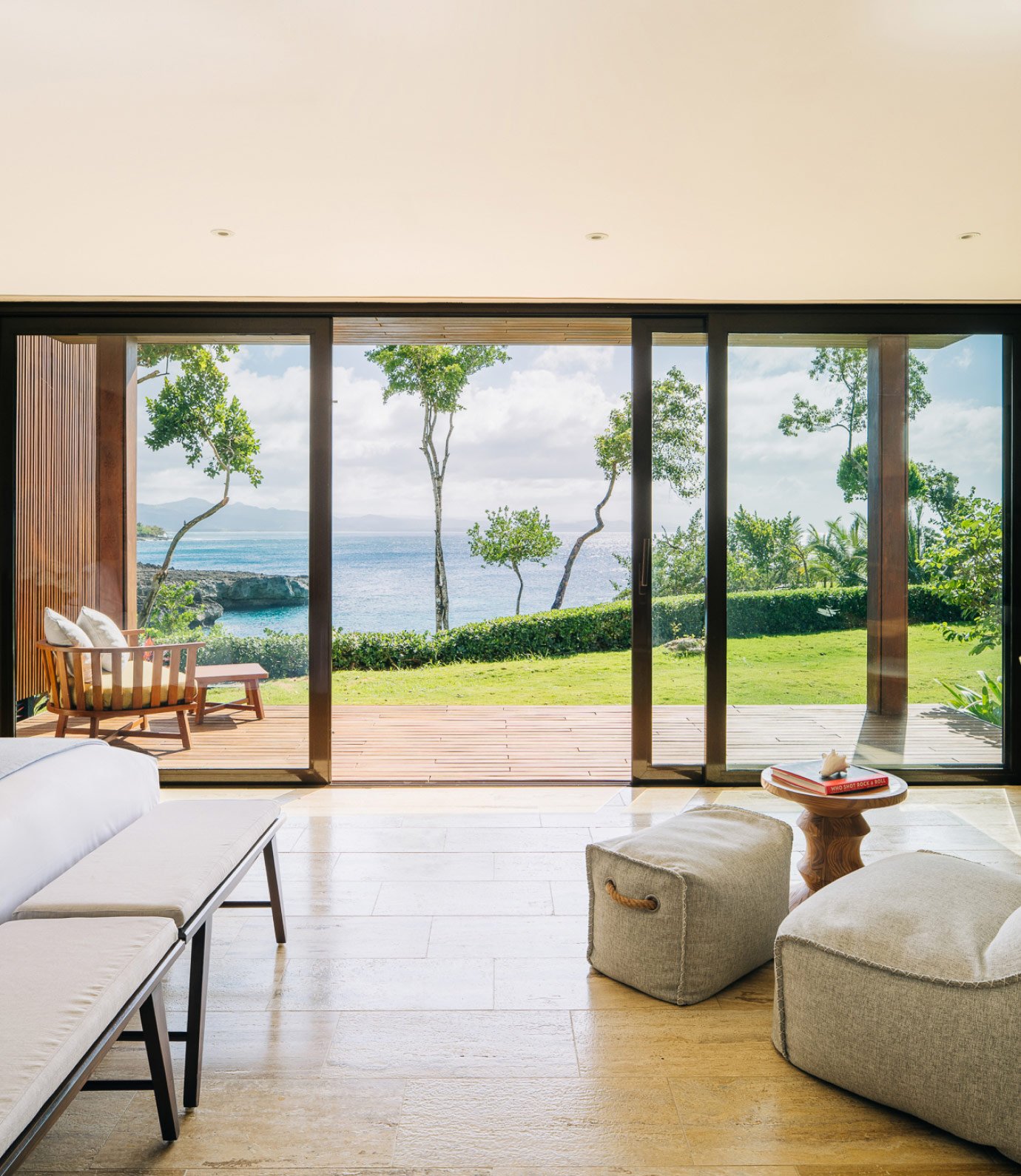 Opening onto a small private terrace with views towards the ocean, each Ocean View Junior Suite has an ensuite bathroom with a rain shower and can be set up with a king-size bed or twin beds. Housed in a double-story structure along with an Ocean View Suite, a Bay View Suite and a Garden View Junior Suite, each Ocean View Junior Suite offers access to a shared living room and kitchenette, a short stroll from the rest of the property's extensive dining and recreation areas.
Offering an ensuite design leading to a private garden courtyard, each Garden View Junior Suite has its own spacious bathroom with a rain shower. Whether you choose a king-bed or twin-beds set up, you will enjoy direct access to a shared living room and kitchenette under the same roofline, in addition to the rest of the resort's facilities just an amble away through the beautiful gardens.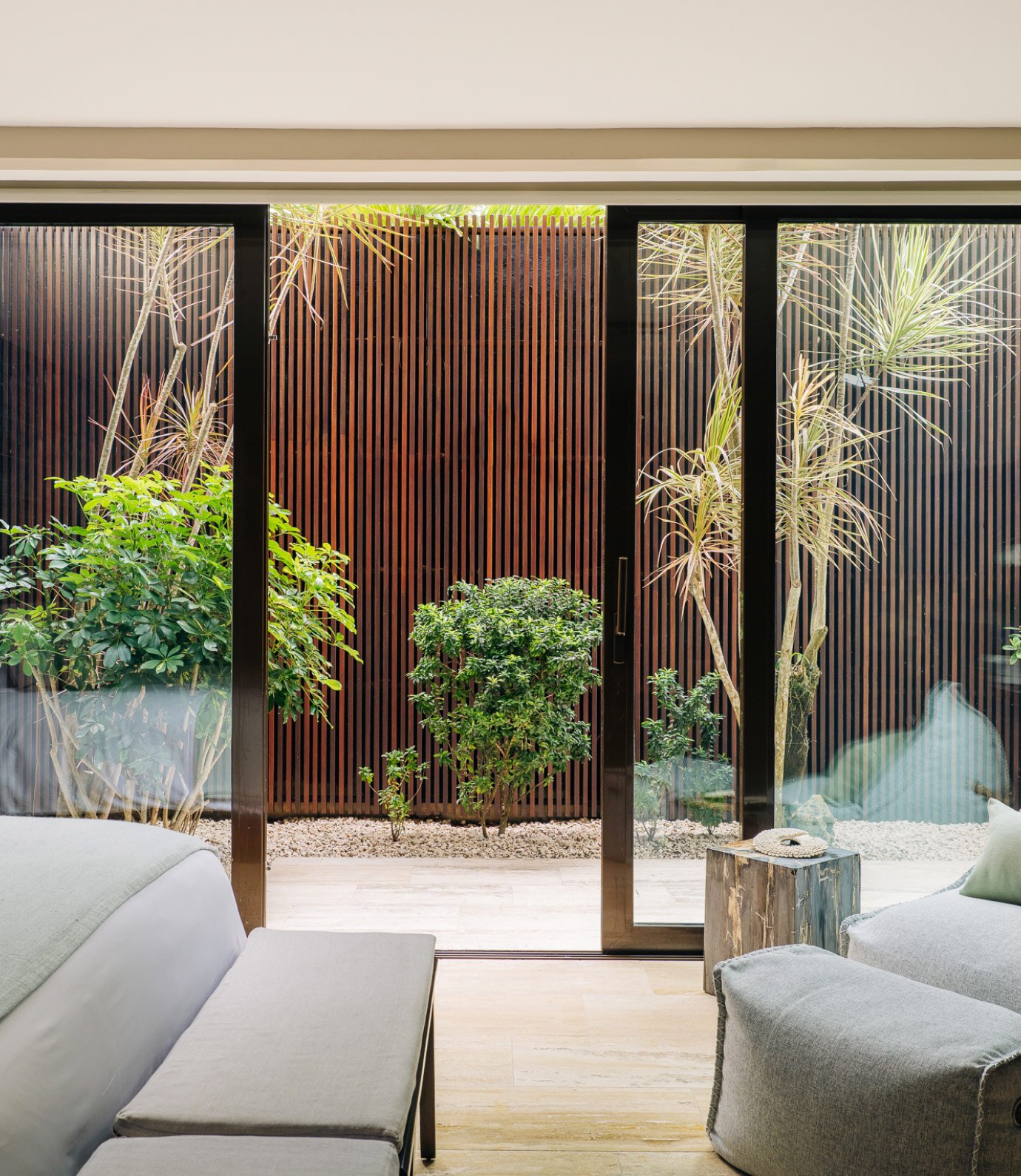 ÀNI Dominican Republic
Autopista Rio San Juan, Cabrera Km # 3. Sector La Caribe