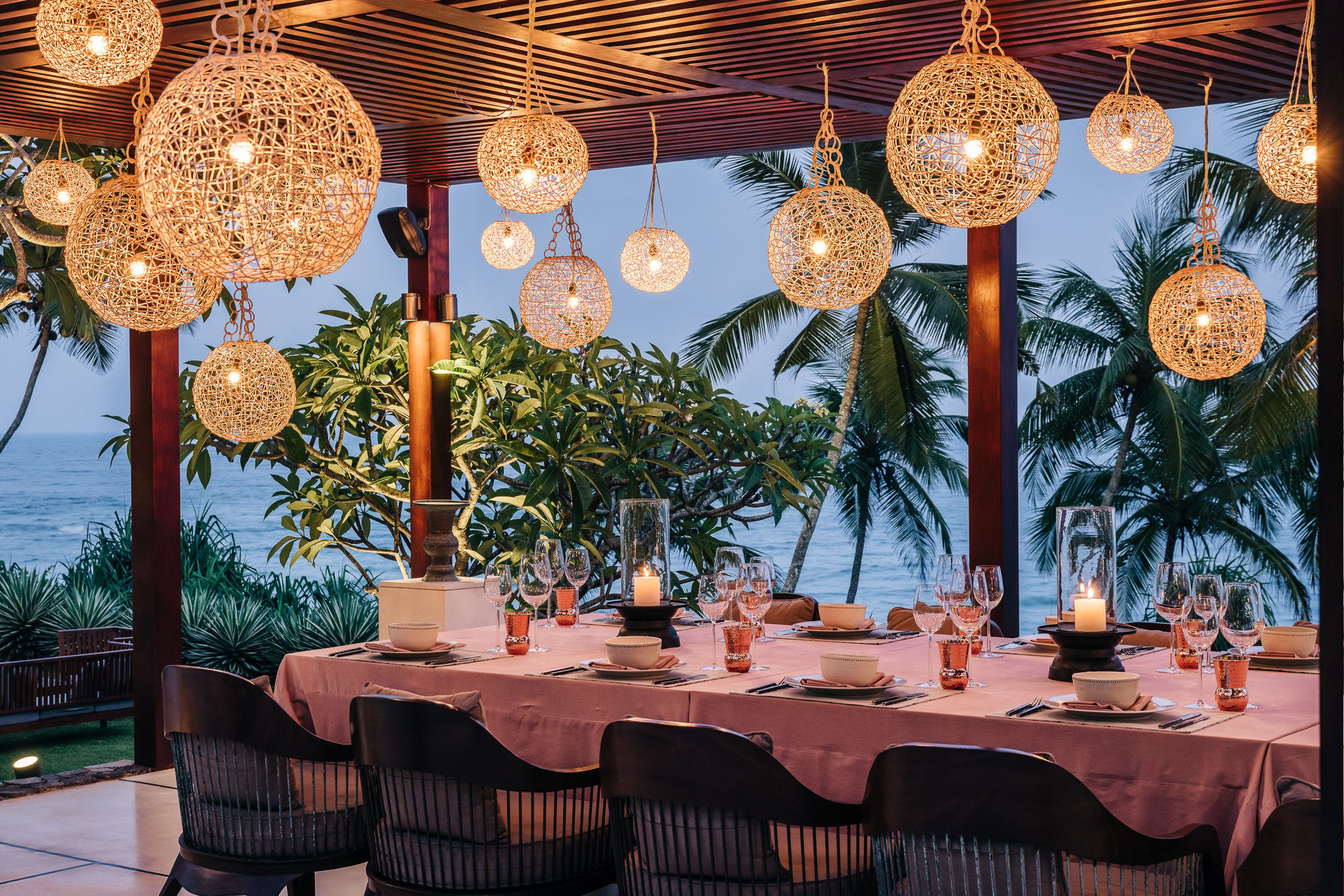 Crafted dining experiences
We believe that gathering people together in remarkable locations, with irresistible international menus and an attentive team of staff on hand, results in magic. And our guests at ÀNI Private Resorts tell us that this is true, time and time again.


Our private resorts in Sri Lanka, Thailand and the Dominican Republic are fully all-inclusive, so you can relax and enjoy gourmet meals and delicious drinks without worrying about additional costs. In Anguilla, our resort is half-board, encouraging you to discover the esteemed dining destinations nearby.


Thanks to an abundance of on-resort locations, no two meals with ÀNI are the same. Experience the rare beauty of our settings: from traditional Thai markets to candlelit dining in our fragrant gardens, private-island lunches or idyllic beach barbeques, with your own bar and music of your choice.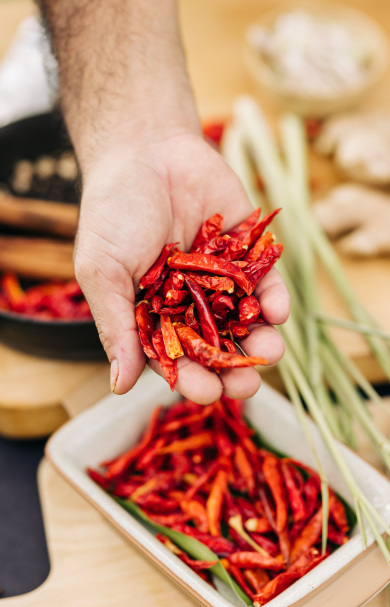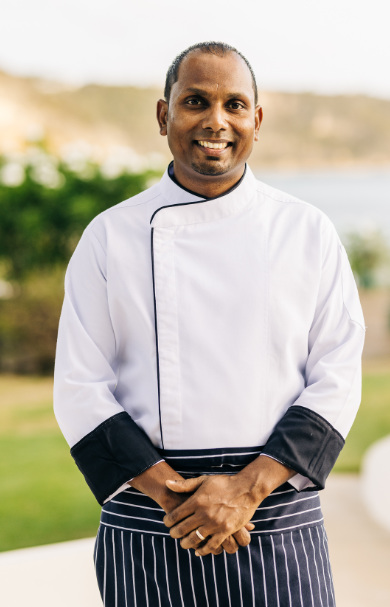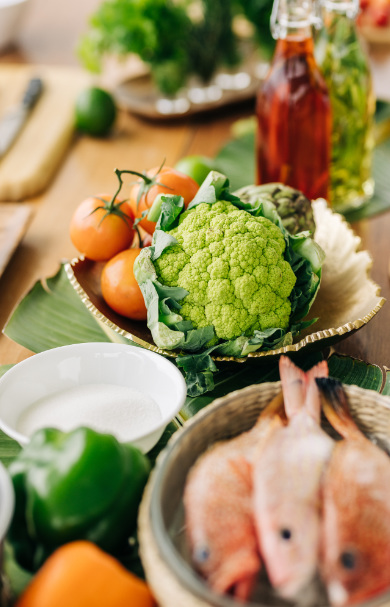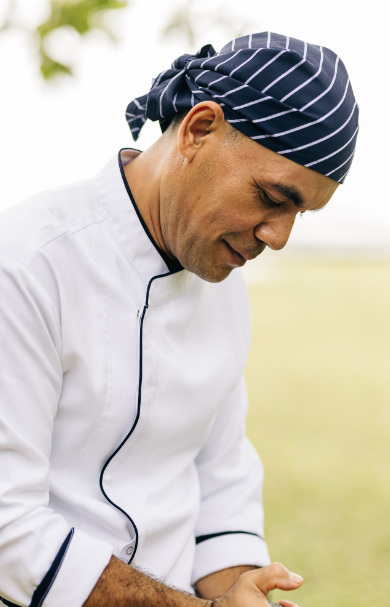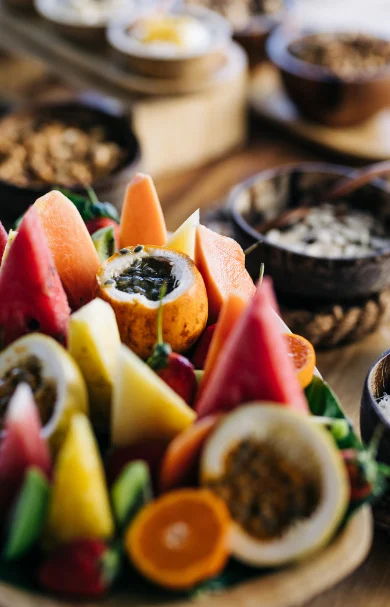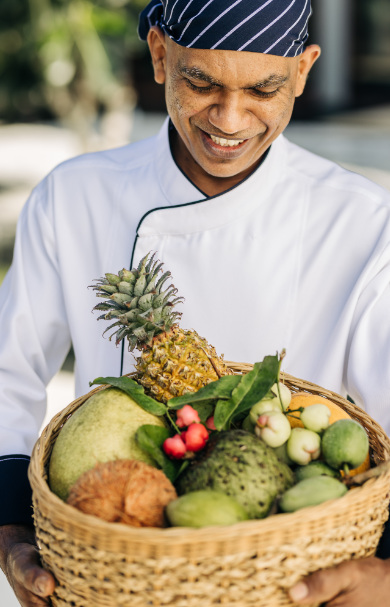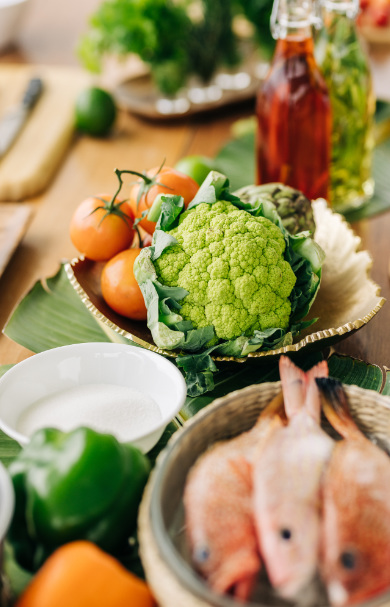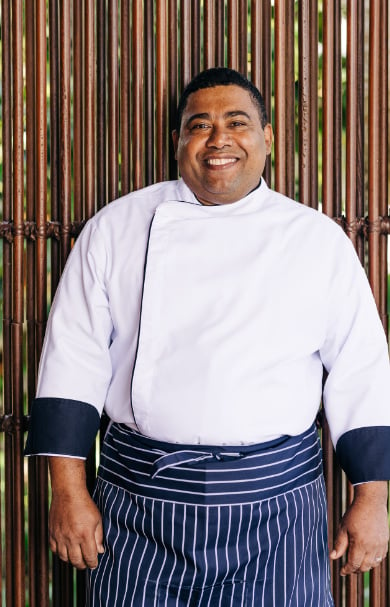 Discover local ingredients, traditional regional dishes and international cuisine, tailored to your tastes and cooked with flair by our expert private chefs. In addition, they can create fully kosher or halal menus, and cater to any dietary requirements. Keen to take some culinary skills back home with you? Cookery classes with our resort chefs are included in our rates. Here's a taste of what's in store…

ÀNI Thailand

Local cuisine From stir-fried glass noodles and spicy beef salads to coconut curries and freshly barbecued seafood, Thailand's dishes form the backbone of our international culinary offering.
Sensational settings Our open-air Dining Sala makes for unforgettable alfresco meals with views over Phang Nga Bay, barefoot lunches in the pool offer cooling solutions for a warm day and dinner on the lawn under lantern-lit trees.
Meet Chef Yao Part of the team since ÀNI Thailand opened in 2016, Kanawat Ladnuch – AKA Chef Yao – is a culinary master, who previously worked as a private chef for a Thai princess.
Chef Yao says "For me, food is art and I love experimenting with different presentations and menus from around the world. Our guests are very special, so it is never simply about serving a meal. I want every meal to be an unforgettable experience."
ÀNI extra One Batang Island picnic lunch per stay.

Learn more about dining experiences with ÀNI Thailand

ÀNI Dominican Republic
Local cuisine The Dominican Republic's fare champions favorite local ingredients, from grilled lobster with comforting tostones (fried plantains) to classic sancocho stew with a side of avocado.
Sensational settings Picture sun-kissed breakfasts overlooking La Piscina Natural and romantic dinners beneath the stars. With more than four acres of landscaped gardens, there's a plethora of alfresco settings.
Meet Chef Juan Whether serving Mexican-inspired fresh tuna tacos, conjuring up a fresh Greek lunch feast, or baking with our younger guests, Chef Juan's smile is as constant as his food is sublime.
Chef Juan says "When it comes to preparing a dish, for me it's all about guest preferences. And the key ingredient? The compliments I receive after a meal is served. These are my inspiration."
ÀNI extra One beach barbeque lunch per stay, with cocktails, paddleboards and music, along with full butler service.

Uncover more dining experiences at ÀNI Dominican Republic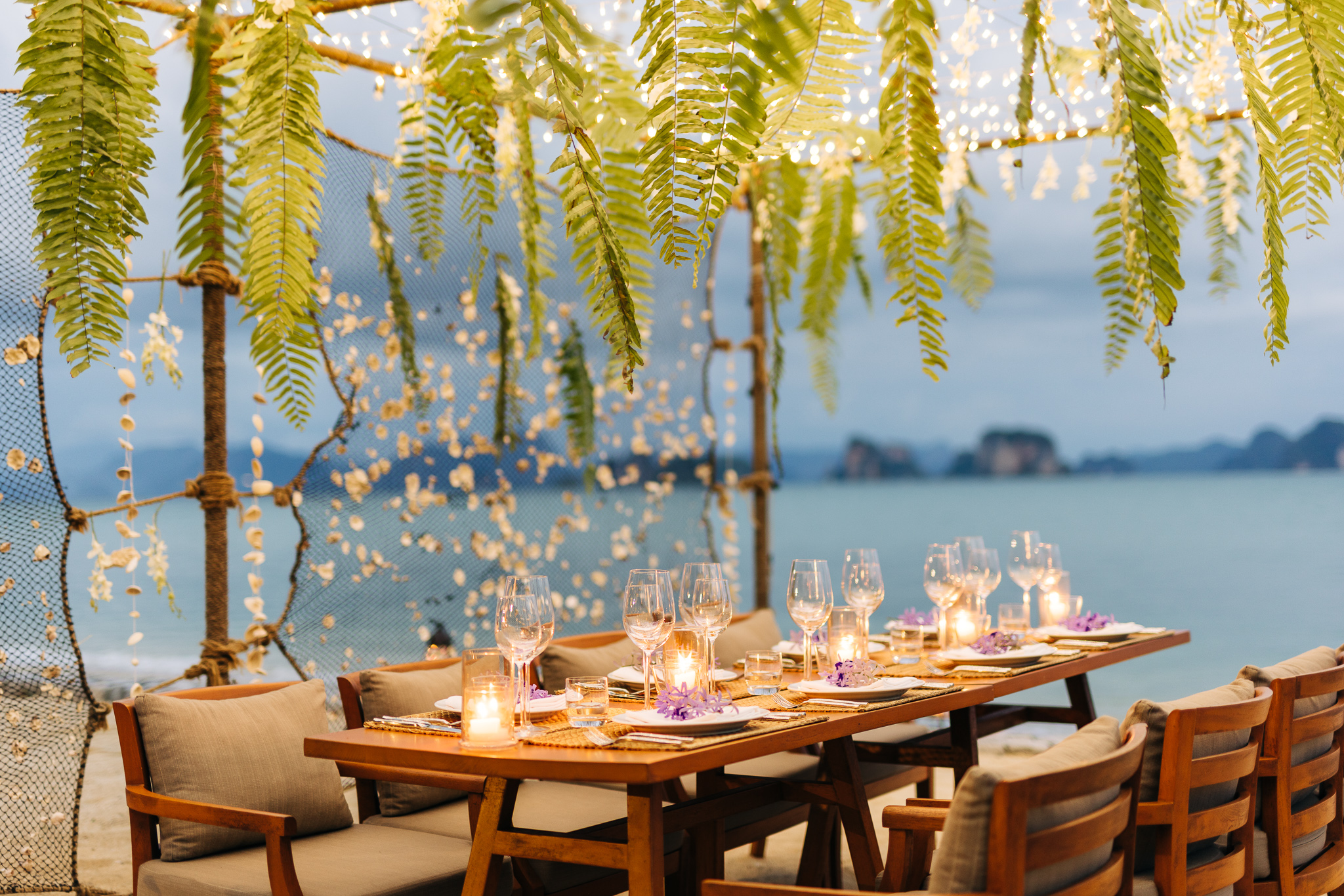 ÀNI Sri Lanka
Local cuisine From breakfast hoppers with fragrant sambols to kottu roti, silky pickled eggplant and comforting parippu dhal, Sri Lanka showcases delicious diversity.
Sensational settings Alfresco dining can be enjoyed on the terrace, in the gardens, on the beach, and even in the pool. When the heavens open, enjoy dining in our beautiful events pavilion to the sound of the drumming rain outside.
Meet Chef Cyril Chef Cyril Human joined the team in 2016. Often asked to share his classic Sri Lankan and Indian curry recipes, Chef Cyril is also a master of European and Asian fine dining.
Chef Cyril says "Guests are always intrigued by healthy local dishes such as kola kandha – a leaf porridge that contains locally grown Ayurvedic herbs. I also like to substitute local ingredients for international standards to impart a subtle sense of place; for example, using our red thampala leaves to replace radicchio. Unique flavors add an unforgettable new twist to beloved international favorites."
ÀNI extra Traditional afternoon tea with a Ceylon tea tasting.

Explore our luxury dining experiences at ÀNI Sri Lanka

ÀNI Anguilla
Local cuisine Seafood is caught daily by local fishermen and prepared with simple finesse and island spices; don't miss our home-made Johnny Cakes.
Sensational settings A spacious, cliff-top dining area is located on the ground floor of each villa; open-air dining areas beckon in the gardens. Rooftop hangout areas suit Mediterranean-style lunches, snacks and sundowners.
Meet Chef Karan Growing up in India, Chef Karan Kumar was always inspired by his father – a chef. Over the course of 20 years, Karan mastered the culinary arts, joining our team in 2018.
Chef Karan says "For me, food is like music – when well-balanced, it has its own rhythm of flavor and simplicity, and like a beautiful melody, you will never forget it."
ÀNI extra One beach barbeque lunch (with all the trimmings) per group stay.

Discover dining experiences at ÀNI Anguilla