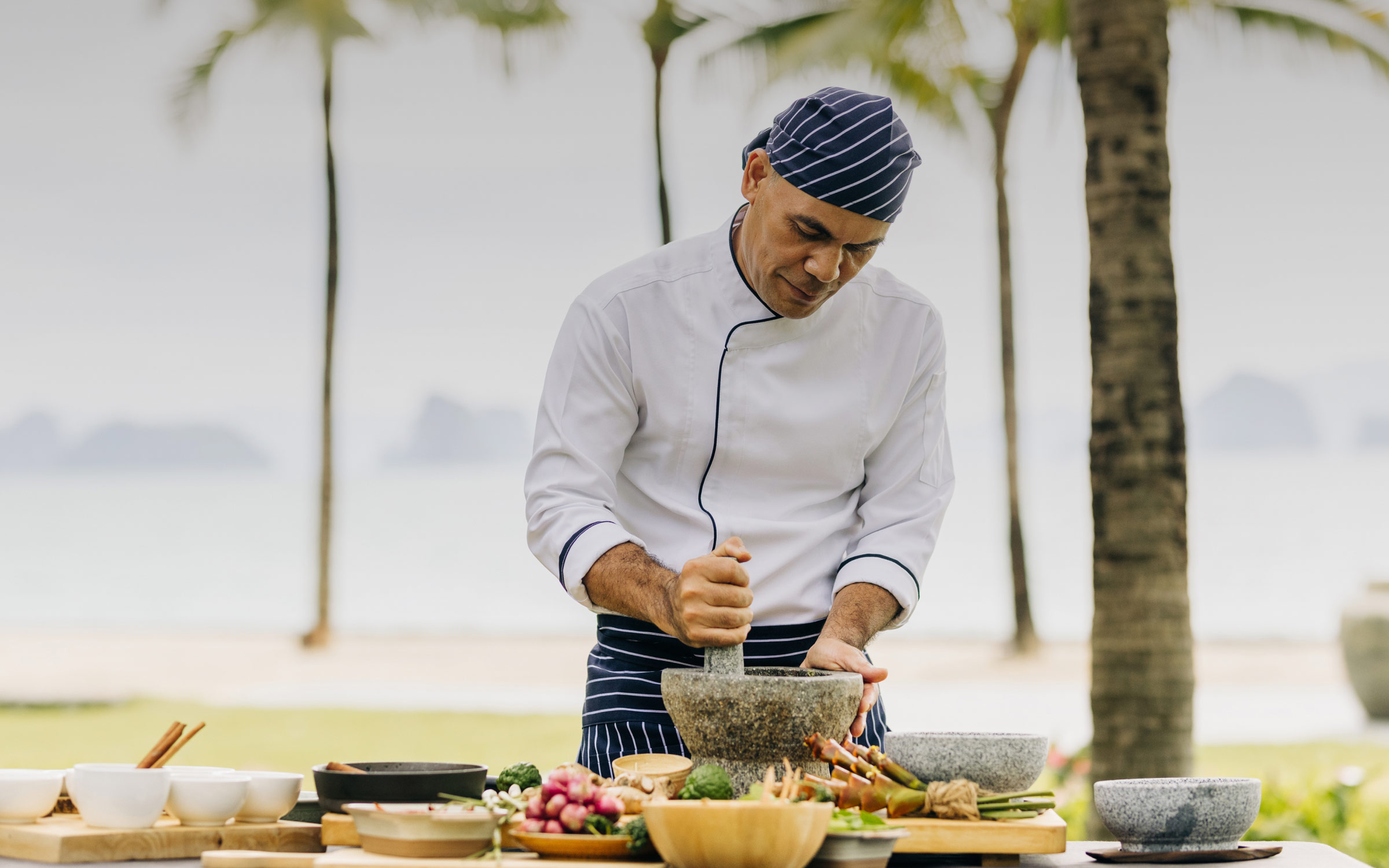 ÀNI's dining philosophy centers on creating beautiful settings in which to savor exquisite cuisine, with every meal a sublime, new, full sensory experience. Breakfast, lunch, and dinner are served each day in different settings across the resort, with every menu tailored according to your preferences. Whether you feel like a freshly squeezed juice post-workout, or a cocktail handcrafted to your own secret recipe (or one of ours!), free-flow beverages can be enjoyed whenever you desire. Afternoon tea is served with home-baked cakes and sparkling wine, our sorbets and ice-cream are legendary, and our all-day beach and pool butler service ensures that refreshments are constantly at hand.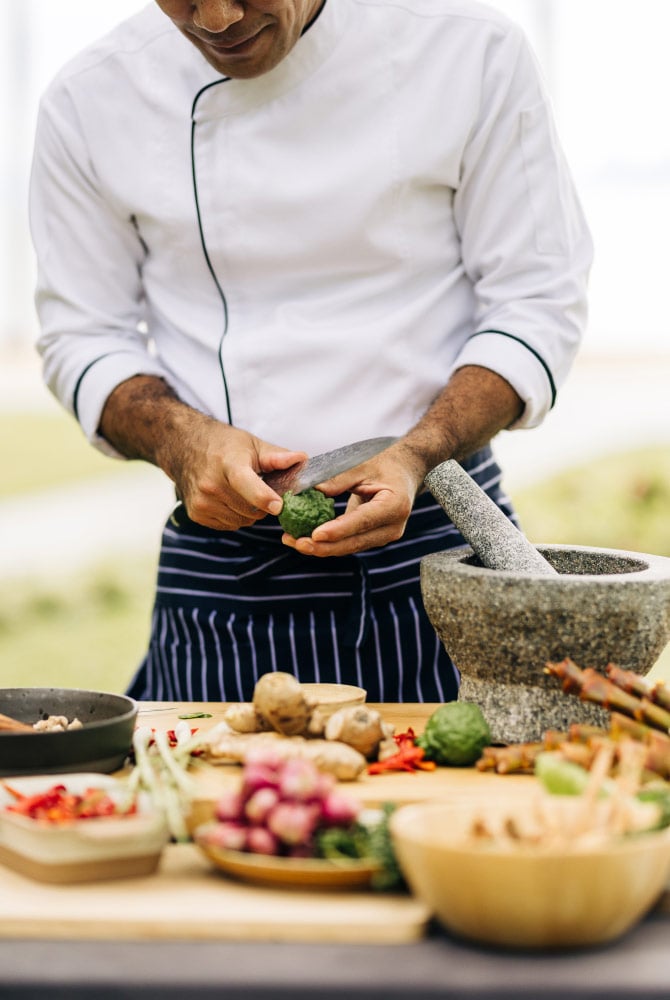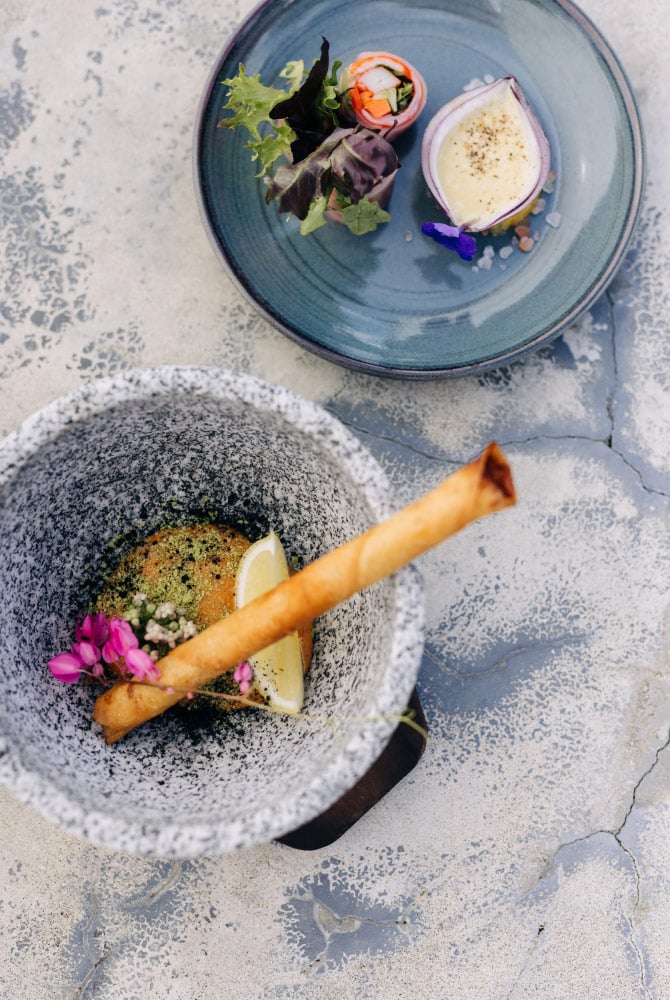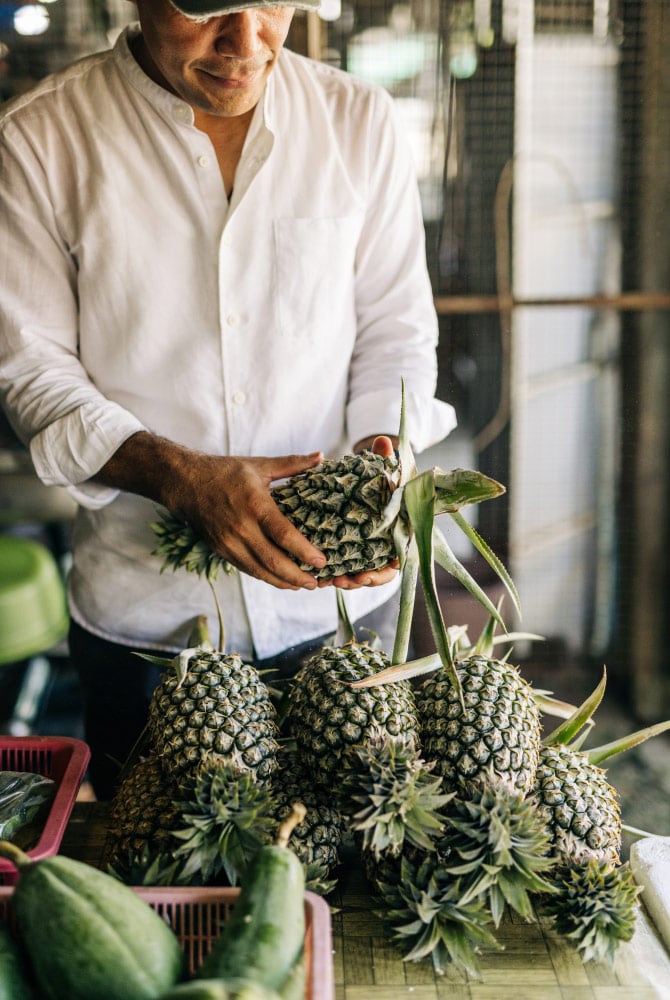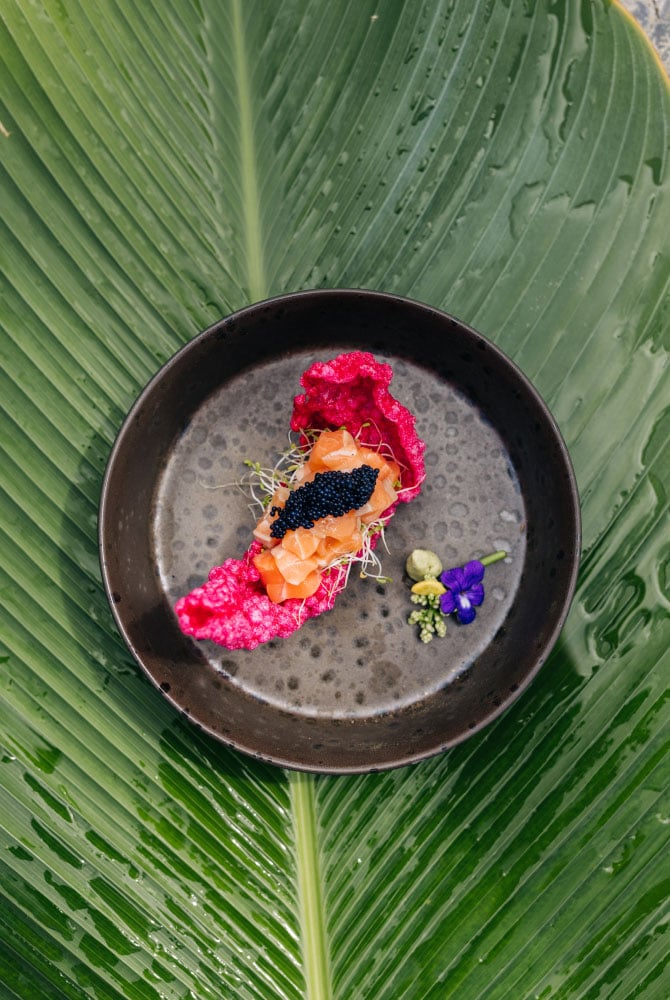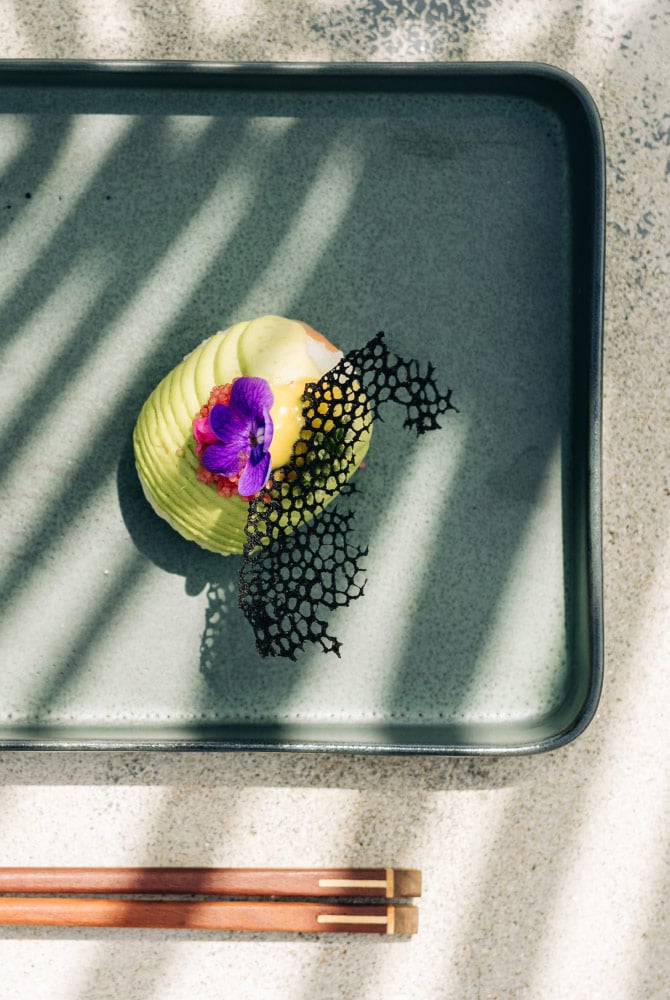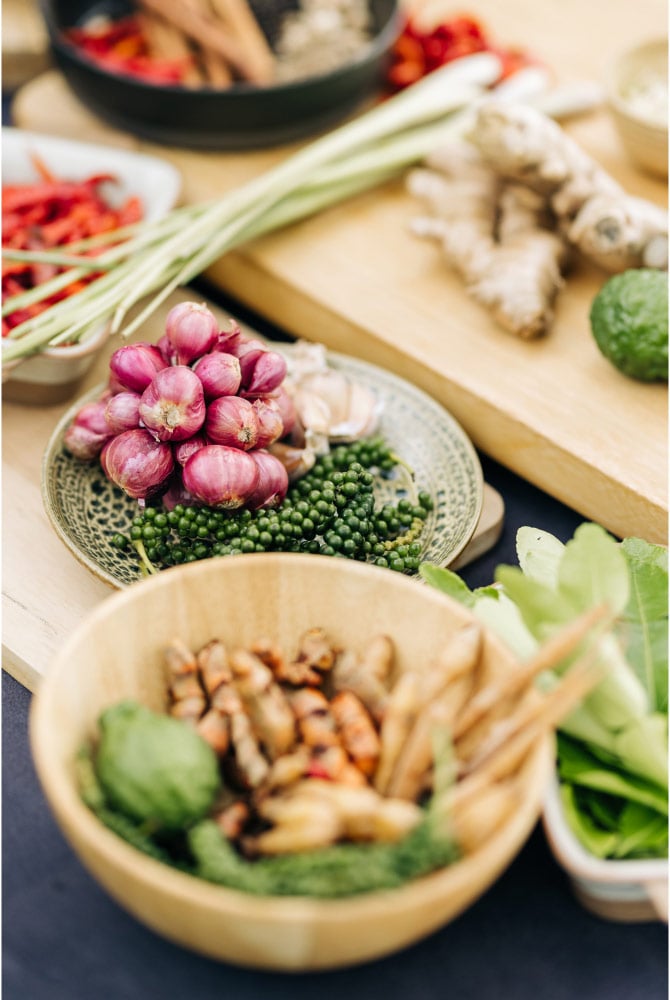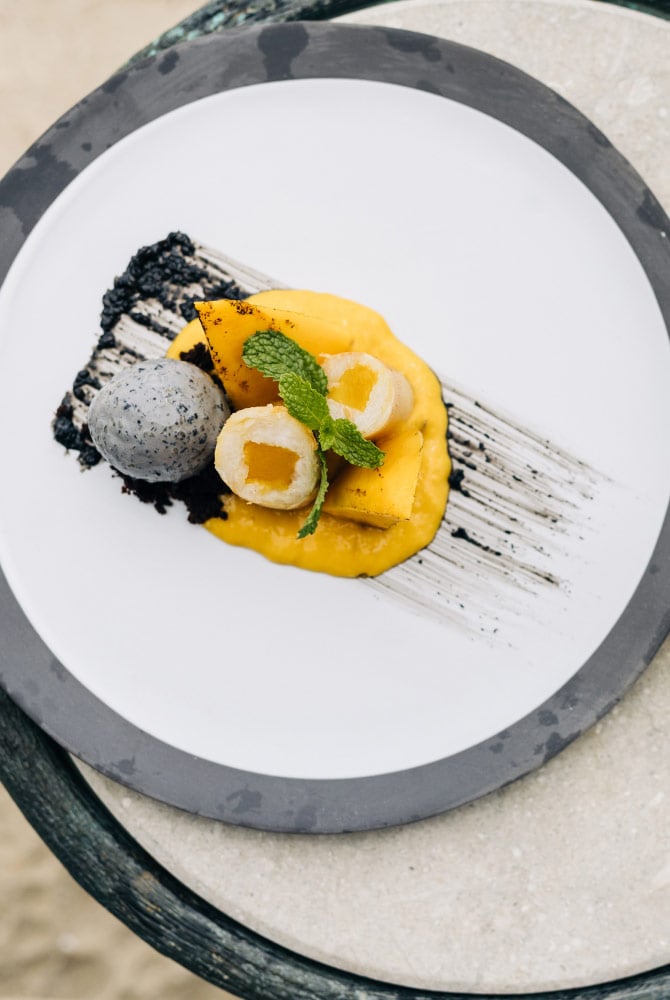 Menus from around the world
From stir-fried glass noodles and spicy beef salads to coconut curries and freshly barbecued seafood, Thailand's fragrant dishes form the backbone of our international culinary offering. Other Asian cuisines, including Chinese and Japanese fare, add their layers of flavor and excitement, while Western cuisines range from Italian and French, to Latin American. Whether you feel like sushi, pad thai, or exquisite lamb cutlets, every taste can be accounted for.

DISCOVER OUR SAMPLE MENUS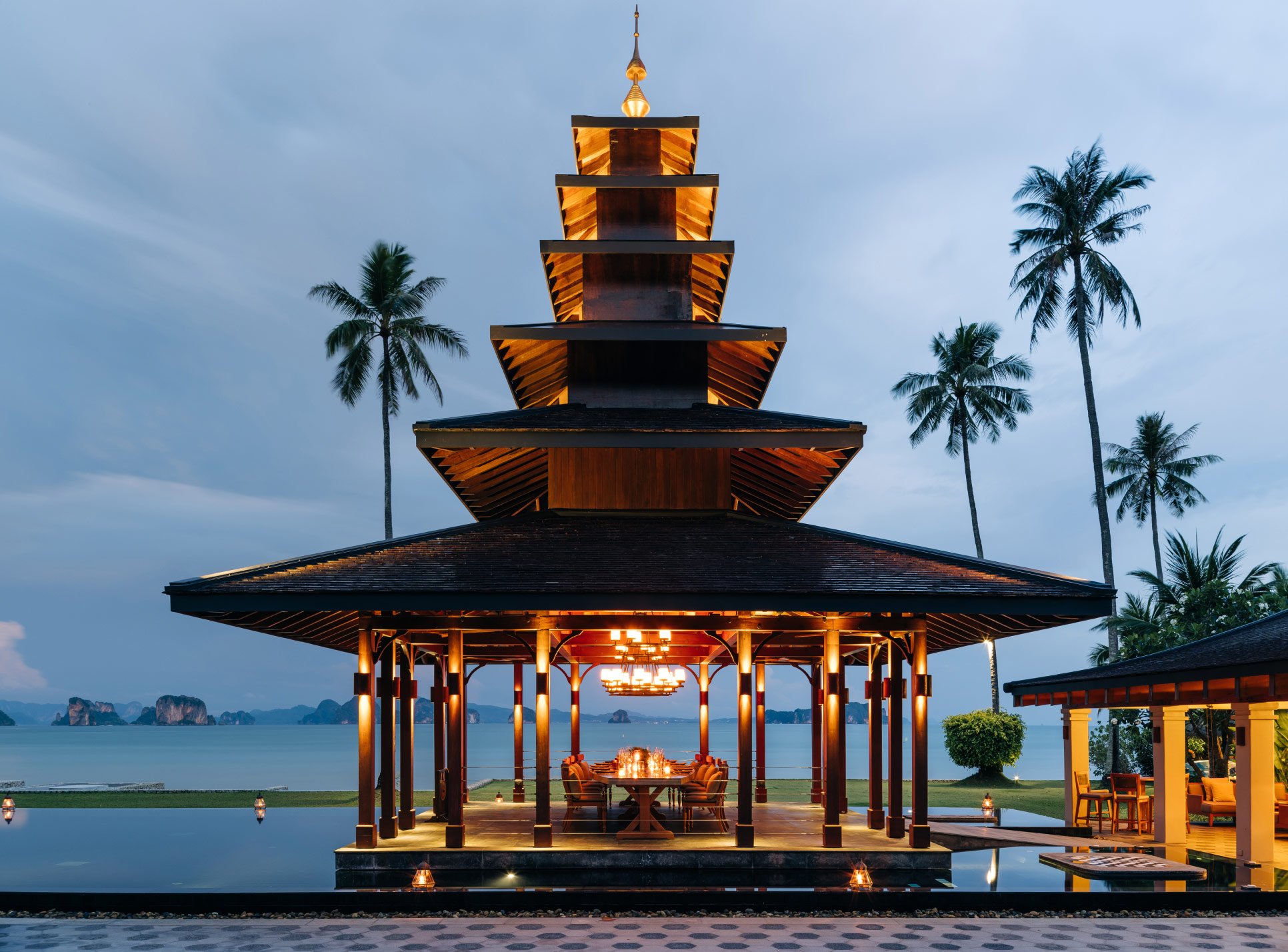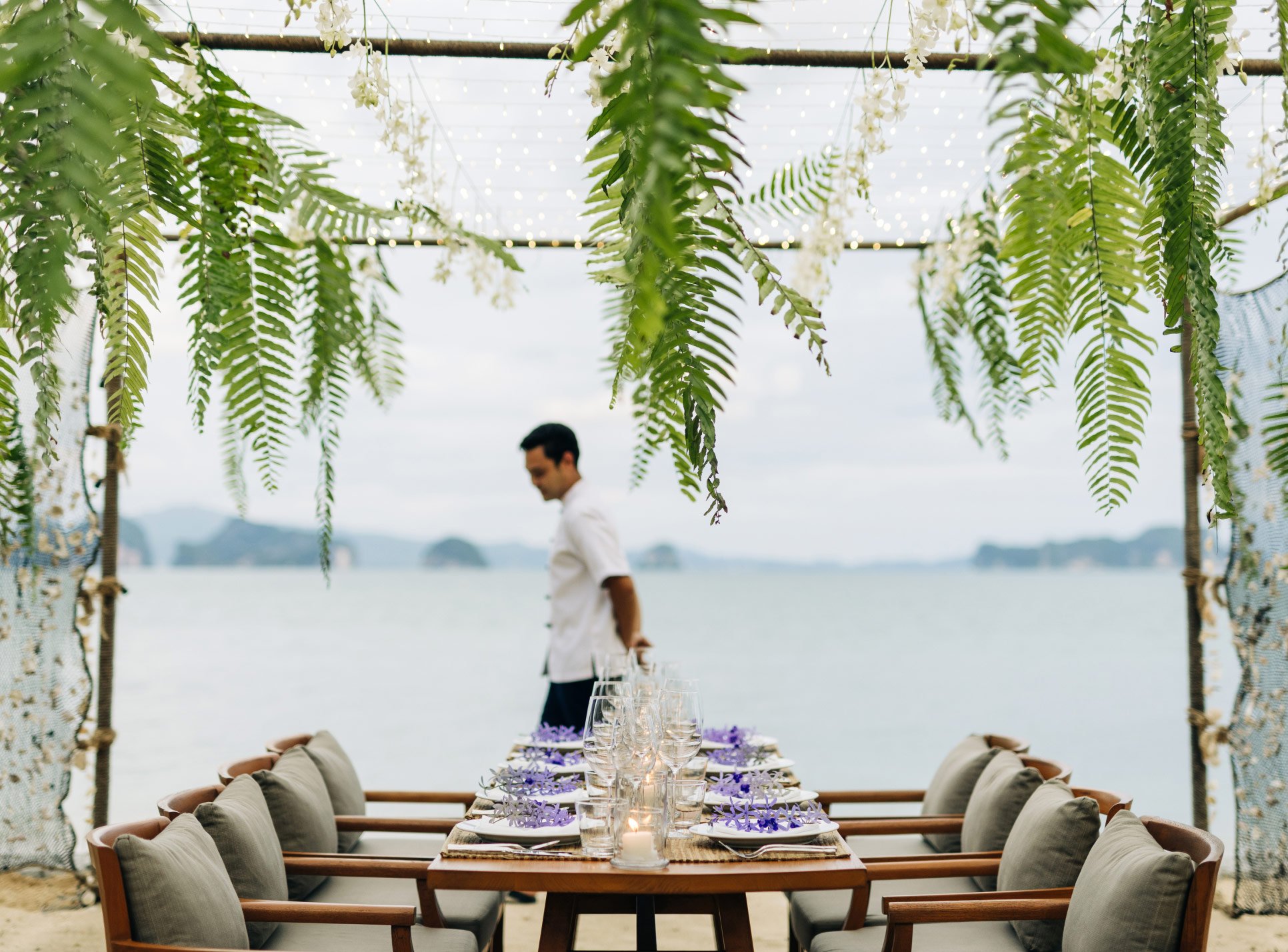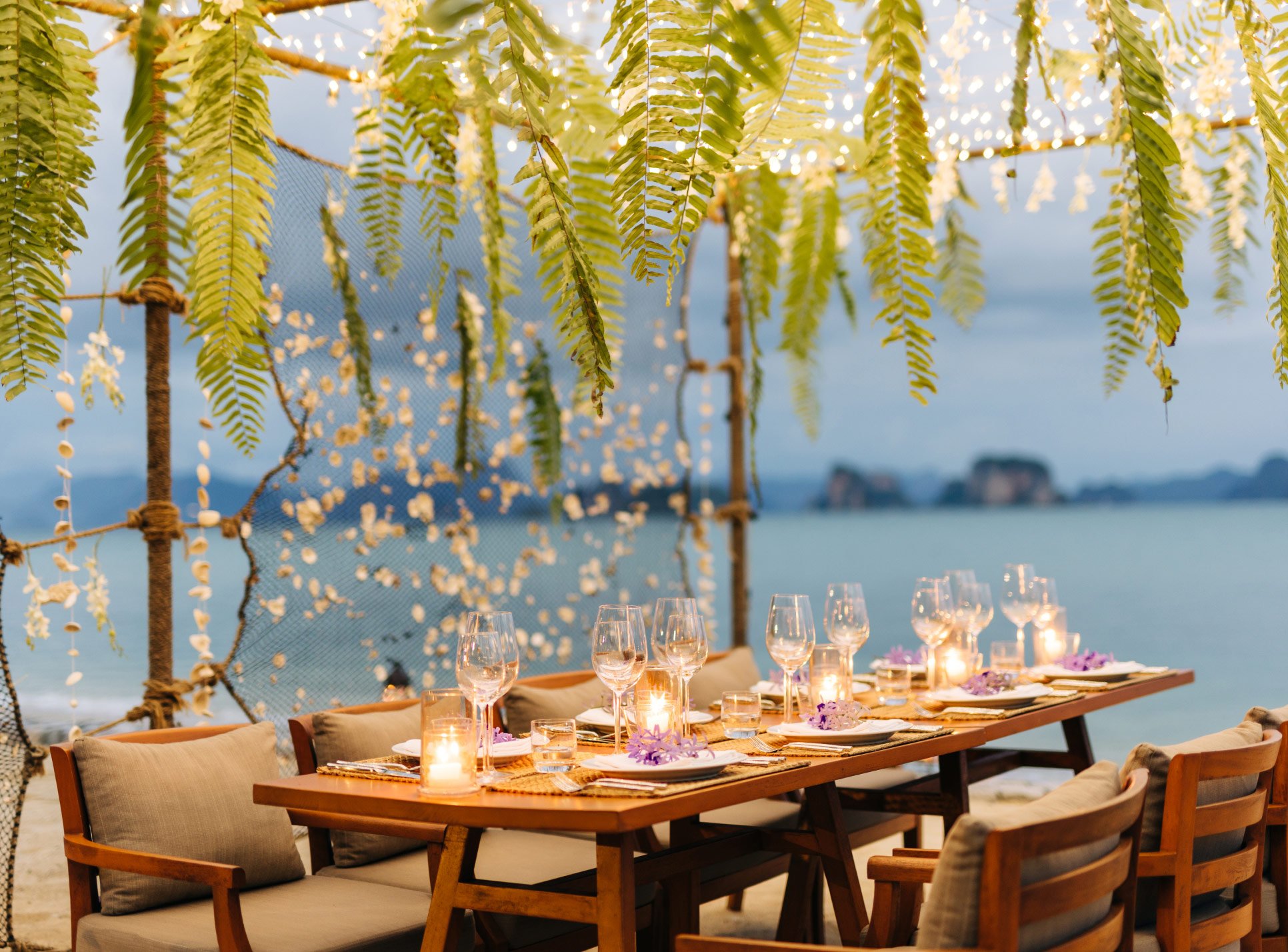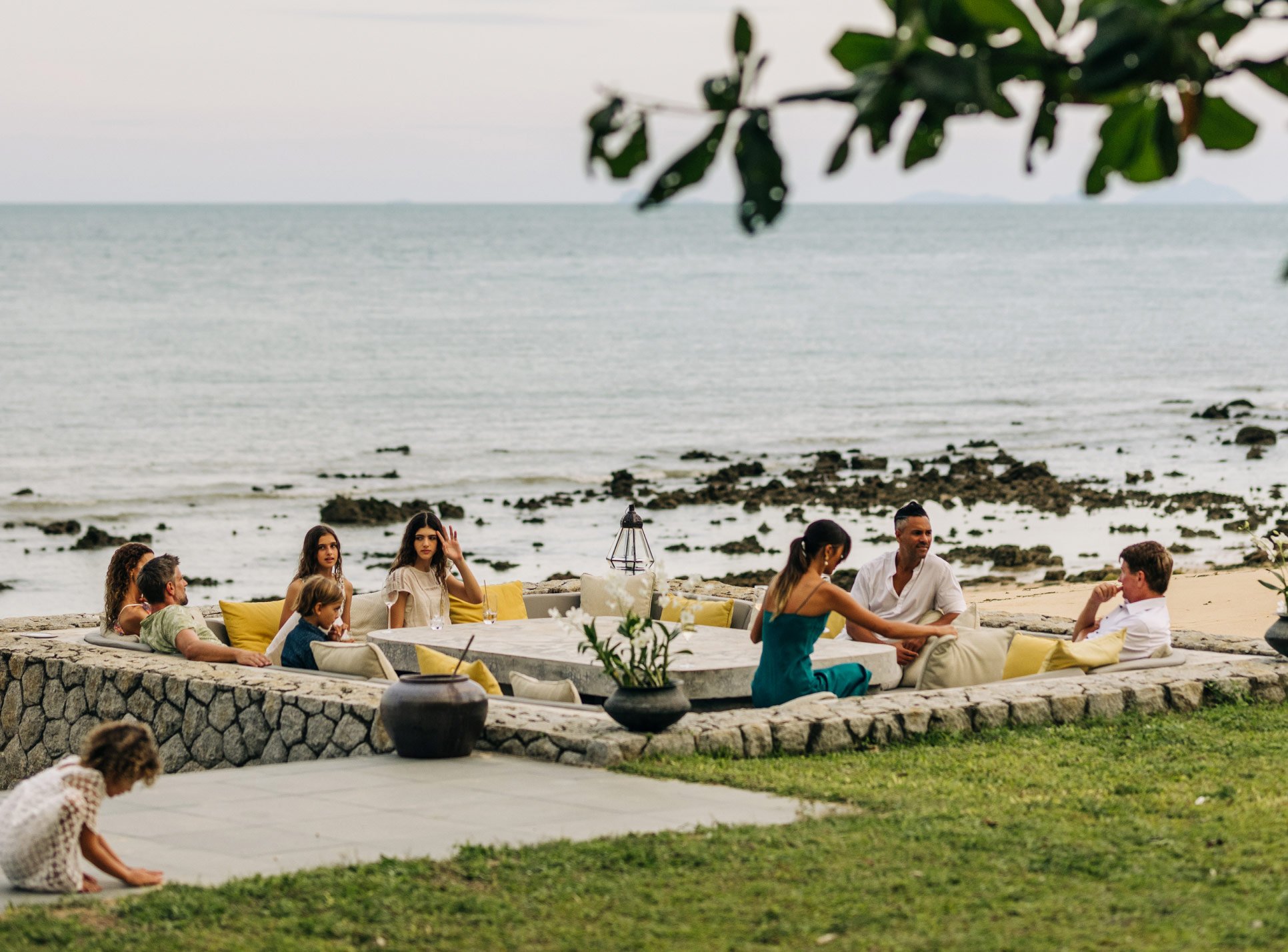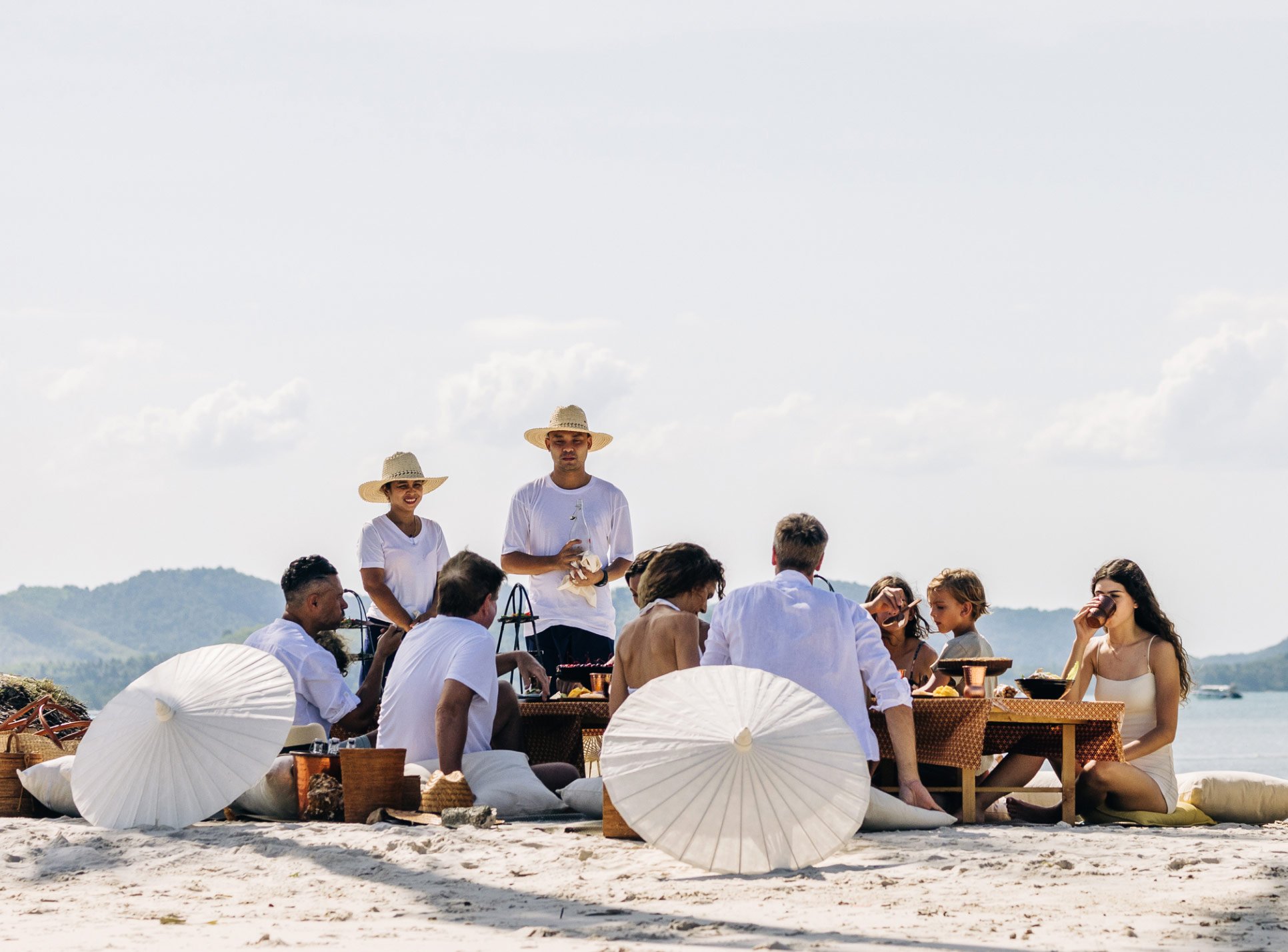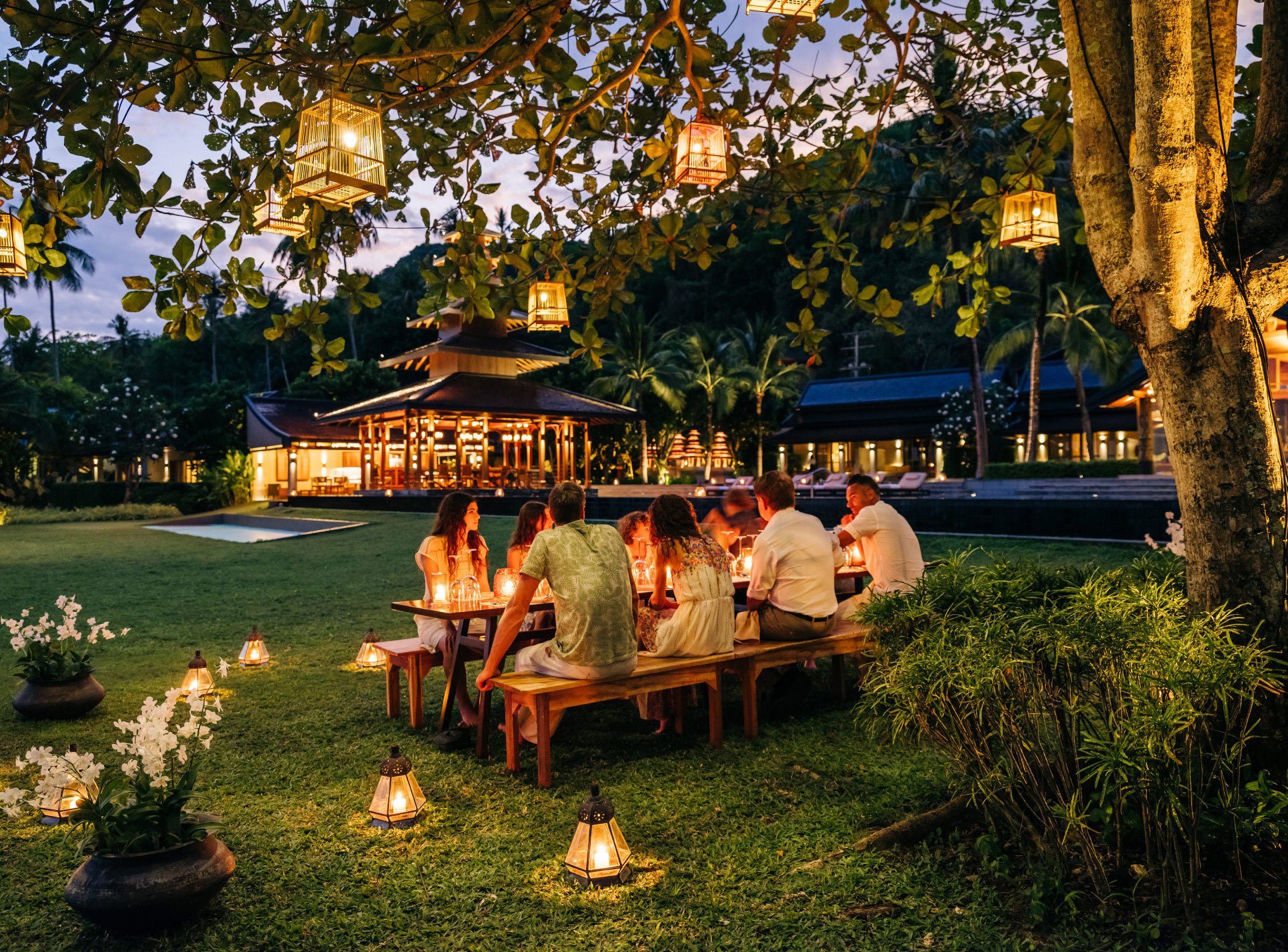 Dining Locations
At ÀNI Thailand, every meal is a bespoke occasion – from its menu and location to its décor and set up. In addition to our open-sided Dining Sala with its breathtaking views over the bay, our gardens and beachfront offer a plethora of alfresco dining spots. These include the sunken lounge deck and multiple picnic sites on the lawns with mature trees providing shade. A picnic in the sand dunes makes for an unforgettable off-property experience.
Chef Yao – Your Private Chef
Part of the team since ÀNI Thailand opened in 2015, Kanawat Ladnuch – better known as Chef Yao – is an internationally trained culinary master who previously worked at an iconic Phuket resort and as a private chef for one of the Thai princesses. Coming from a farming family, Chef Yao enjoys cultivating his own produce and revealing the journey of ingredients – whether lemongrass, sweet basil, or green peppercorns – from earth to table.

"For me, food is art and I love experimenting with different presentations and menus from around the world. Our guests are very special, so it is never simply about serving a meal. I want every meal to be an unforgettable experience."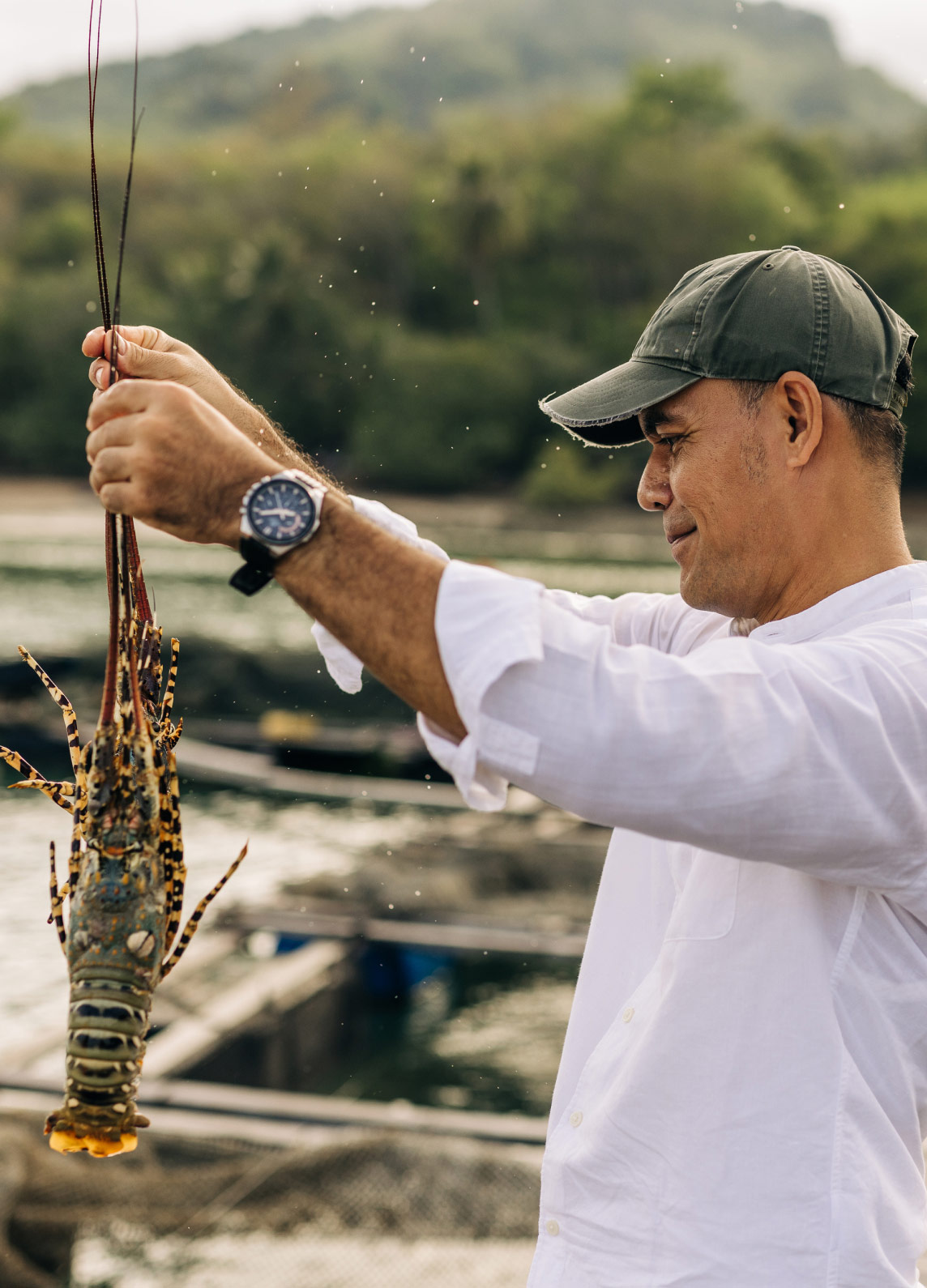 Dietary Requirements
We can accommodate whatever dietary requirements you and your group may have. With the facilities and expertise to serve Halal and Kosher cuisines, our imaginative and innovative culinary team can also produce exceptional vegetarian, vegan, dairy-free, and gluten-free fare. Personal preferences are always taken into account – with no like or dislike too small to be remembered.
ÀNI Thailand
Koh Yao Noi, Ko Yao District, Phang-nga, Thailand