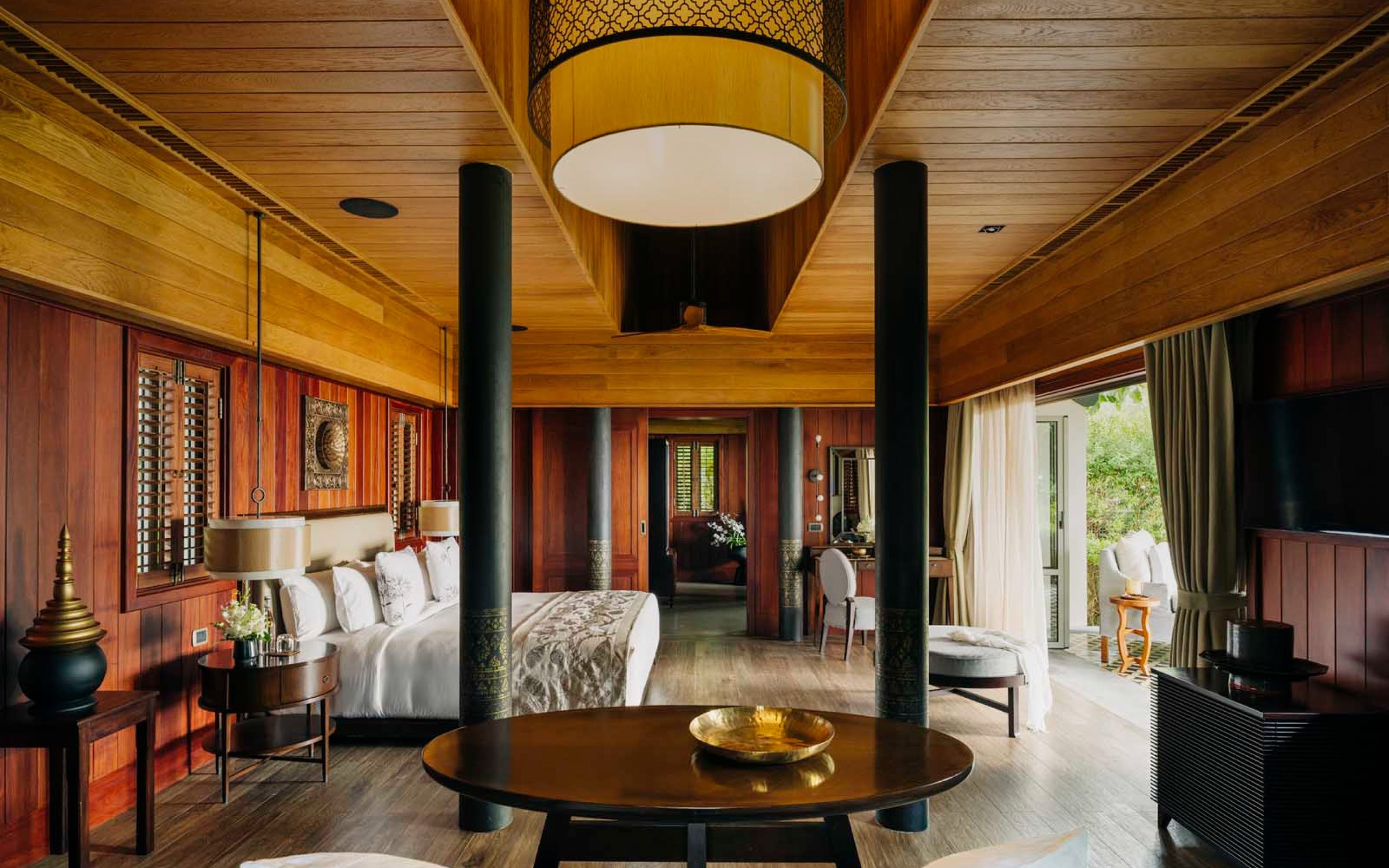 Positioned across the resort are two Ocean Villas, two Family Villas, and four Pool Suites accommodating from six to 20 guests in consummate comfort and privacy. While the distinctive, pointed, tiled roofs nod to the ancient Lanna architecture of Northern Thailand, inside the aesthetic is more contemporary, with Thai teak complemented by an elegant palette of textured soft furnishings.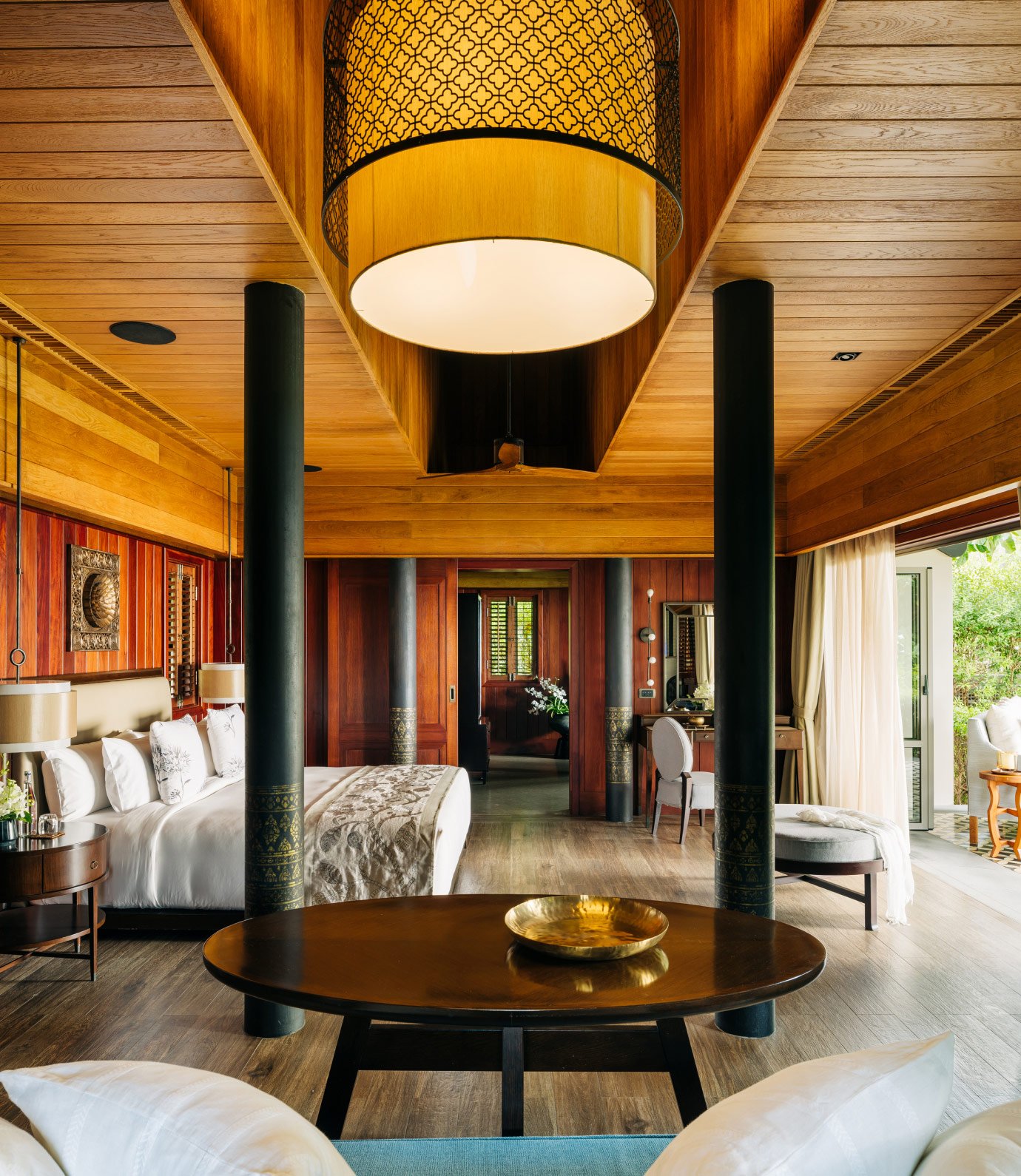 Situated closest to the ocean, each Ocean Villa offers a large private terrace with a double daybed from which to enjoy panoramic views of Phang Nga Bay. Beneath vaulted ceilings, the king-size bed is complemented by a spacious lounging and dining area, while the large bathroom features twin basins, a deep bath overlooking the garden and bay, and a rain shower. One Ocean Villa is suitable for guests with accessibility needs.
Situated behind the Ocean Villas, each Family Villa offers two guestrooms on either side of a shared living area with a TV, sofa, and writing desk. The four guestrooms can be made up with king-size or twin beds, and open onto their own ensuite bathrooms with rain showers. The Family Villas continue the elegant palette of neutral hues, warm wood touches, and elegant decorative details apparent throughout the resort's interiors.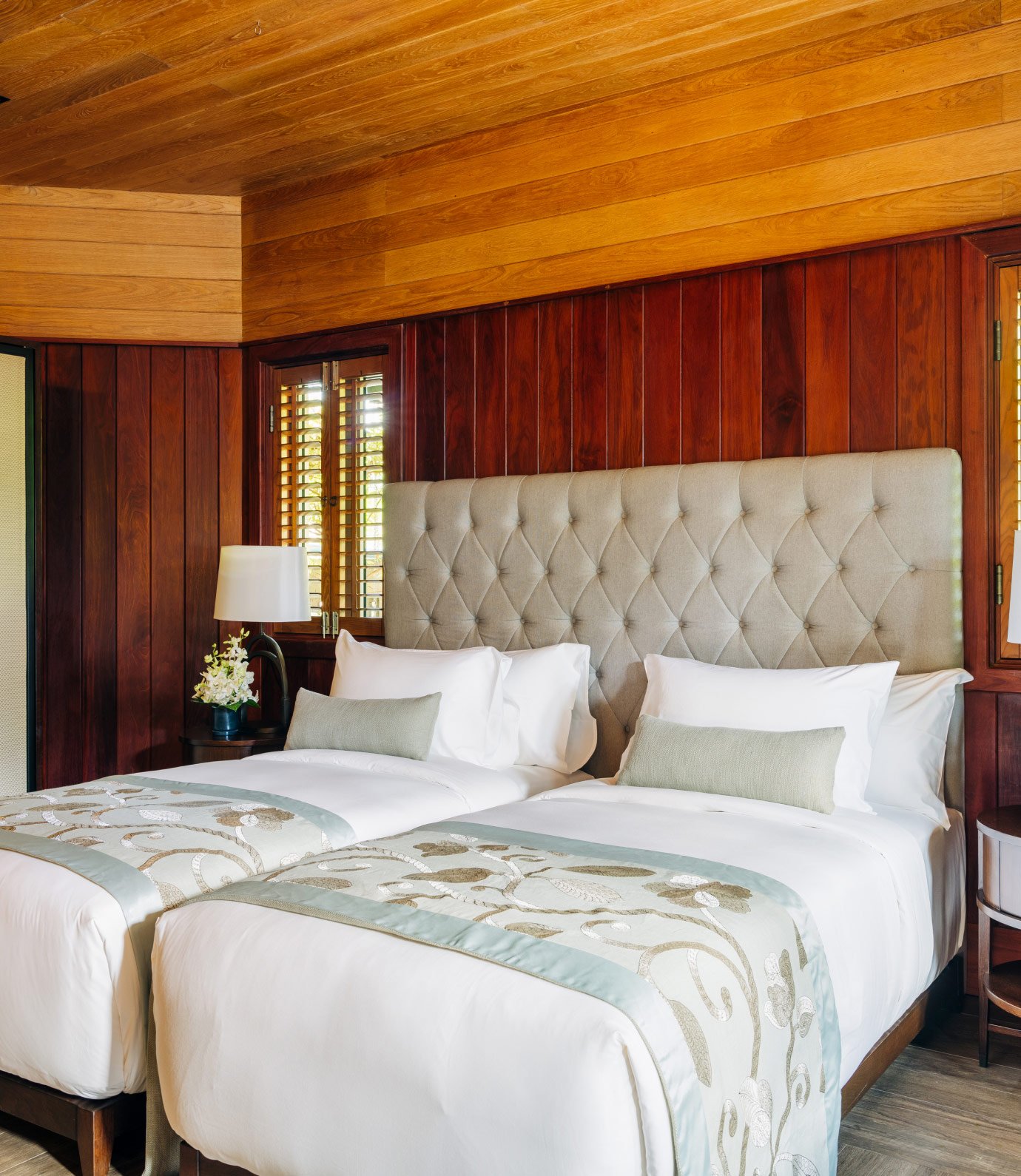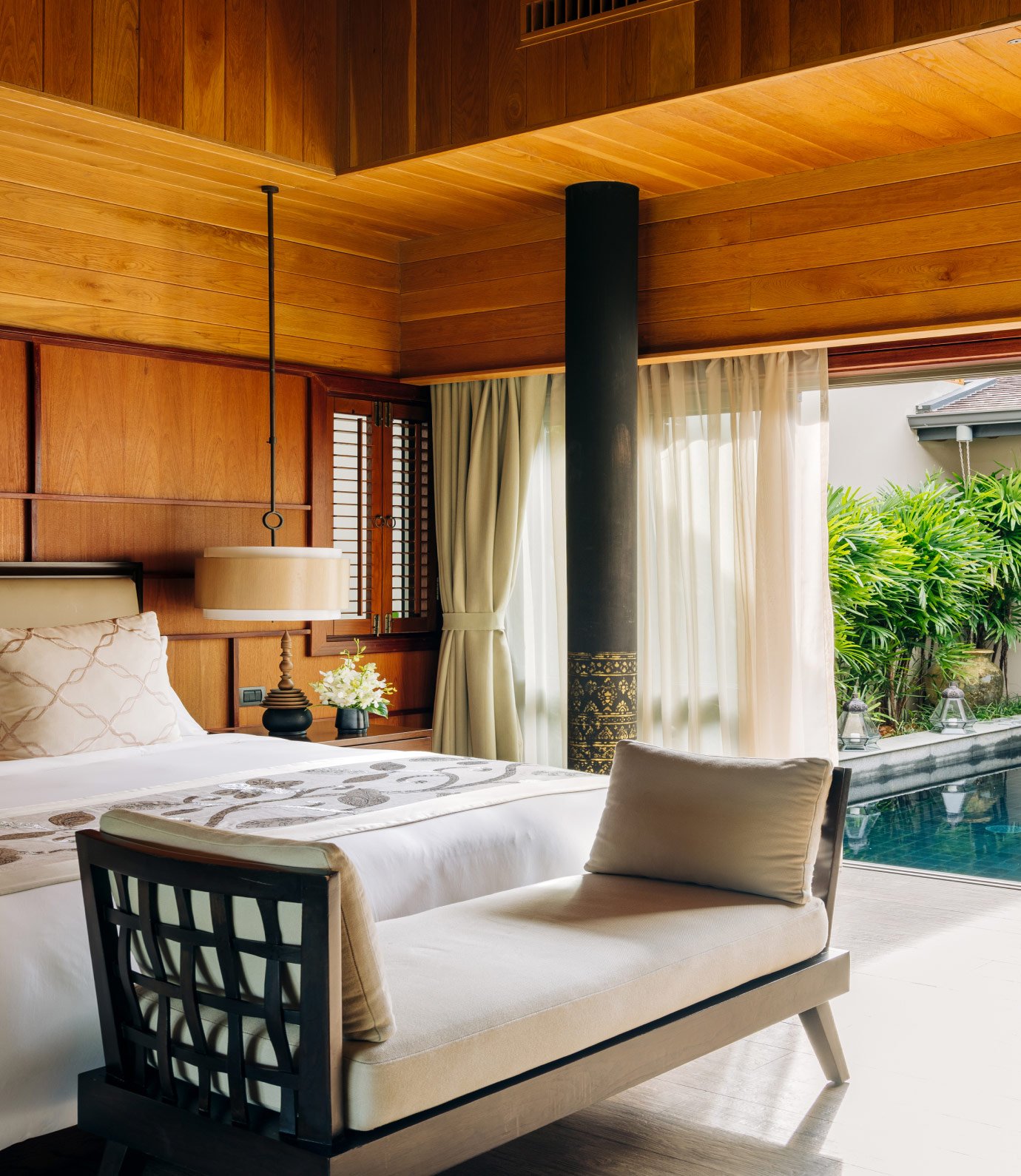 Overlooking the resort's rolling lawns and the limestone islands of Phang Nga Bay, each Pool Suite claims its own small private pool in an open-air courtyard behind the king-size bedroom. The spacious living and dining areas lead to a large ensuite bathroom with twin basins, a double rain shower, and a deep bath overlooking the plunge pool. A double daybed rests on the terrace out front, ideal for taking in the views.
ÀNI Thailand
Koh Yao Noi, Ko Yao District, Phang-nga, Thailand