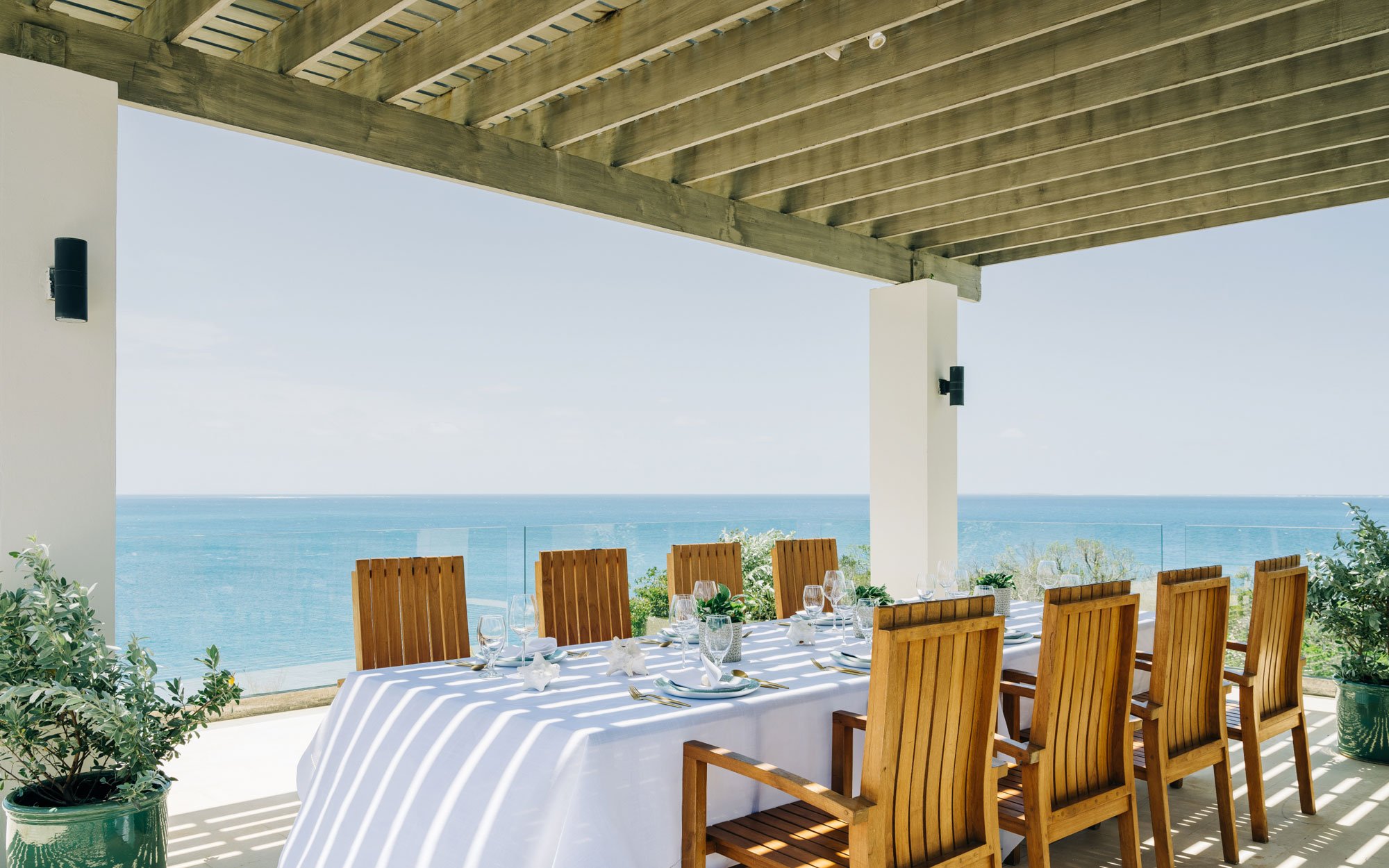 ÀNI's dining philosophy centers on creating beautiful settings in which to savor exquisite cuisine, with every meal an unforgettable, full sensory experience. Each mouthful is thoughtfully and imaginatively curated with the finest ingredients available to create shared memories with family and friends. ÀNI Anguilla's full-board offering includes daily breakfast and lunch and dinner, with free-flowing beverages ranging from premium spirits, cocktails, and wines to soft drinks and fresh juices. A beach BBQ lunch once during your stay promises feet-in-the-sand dining at its best.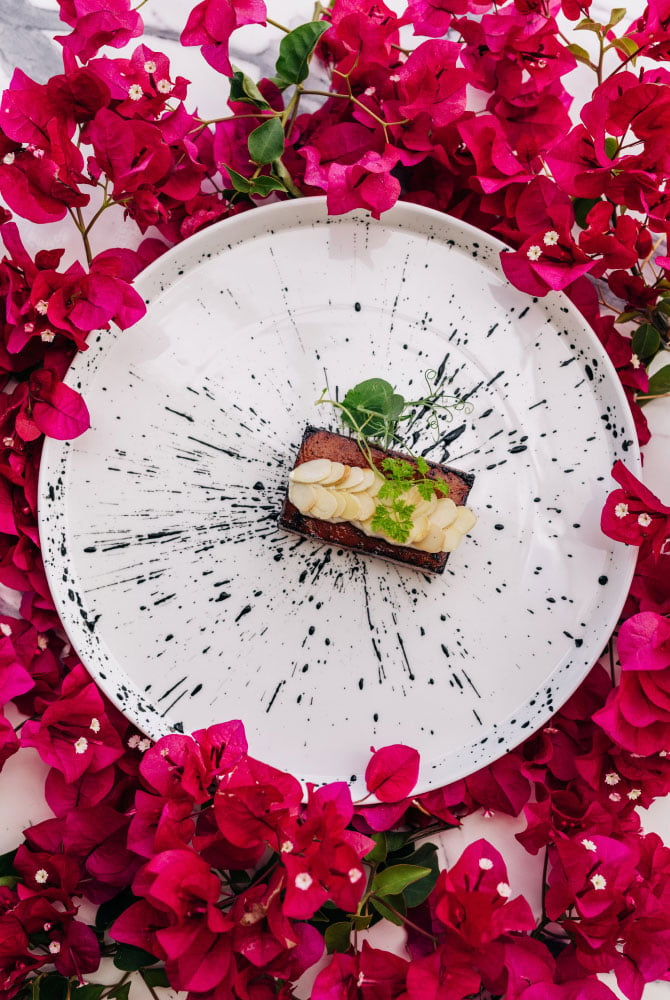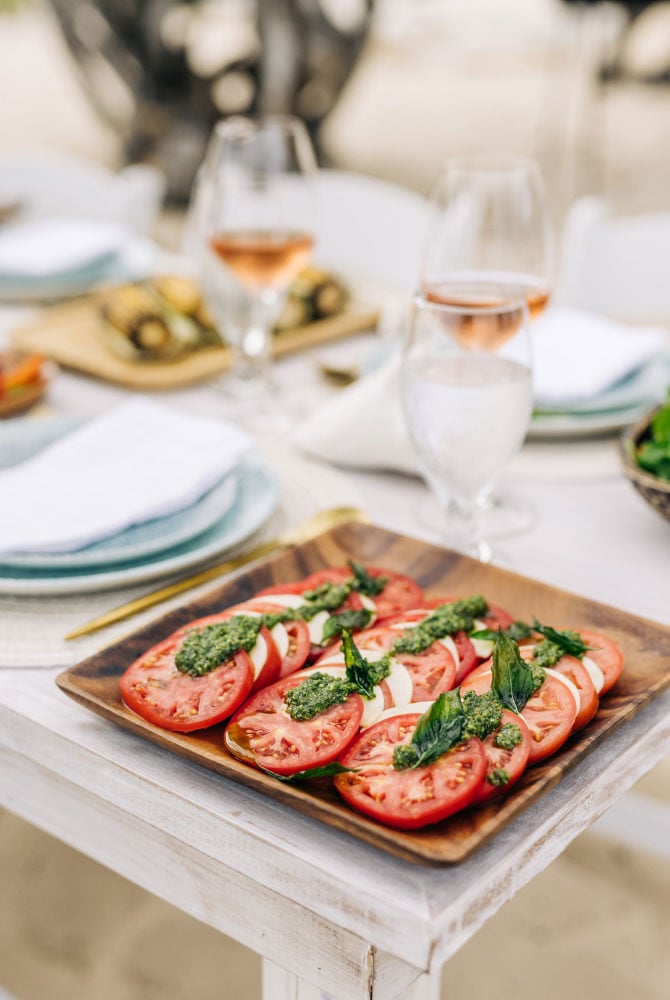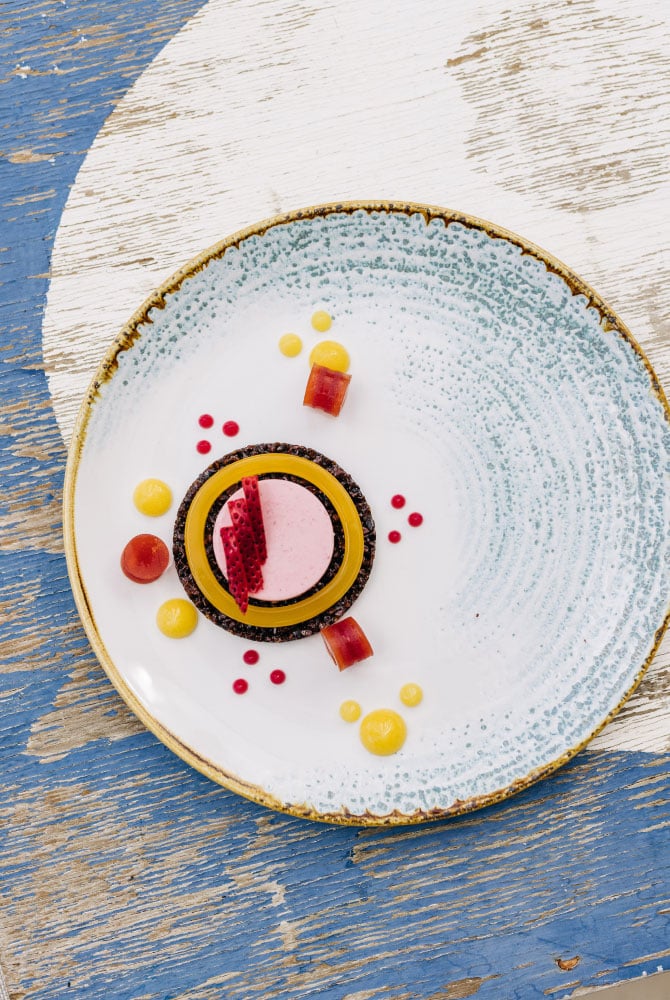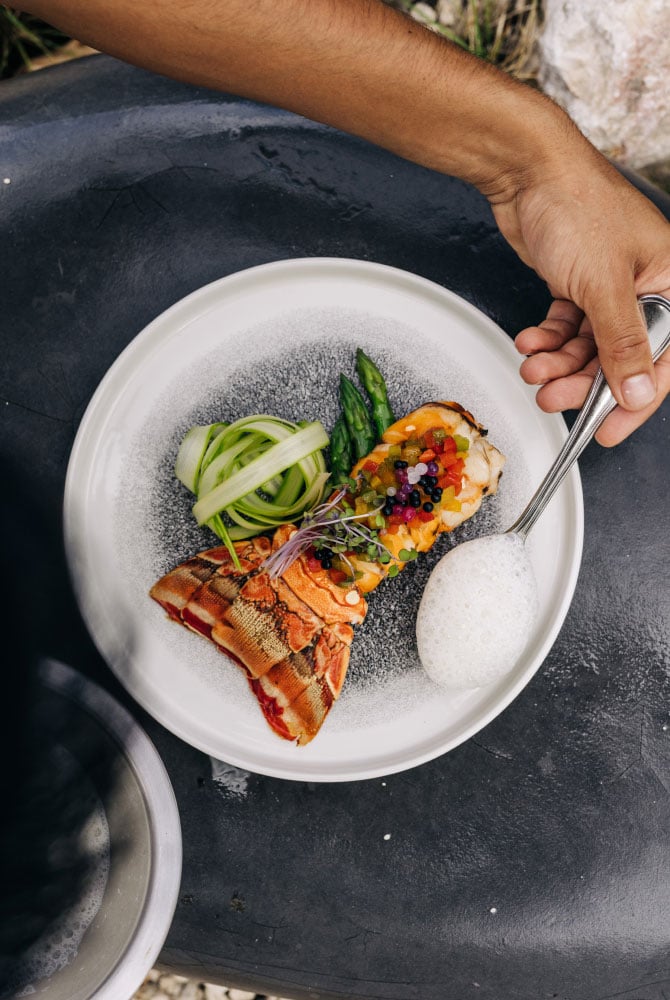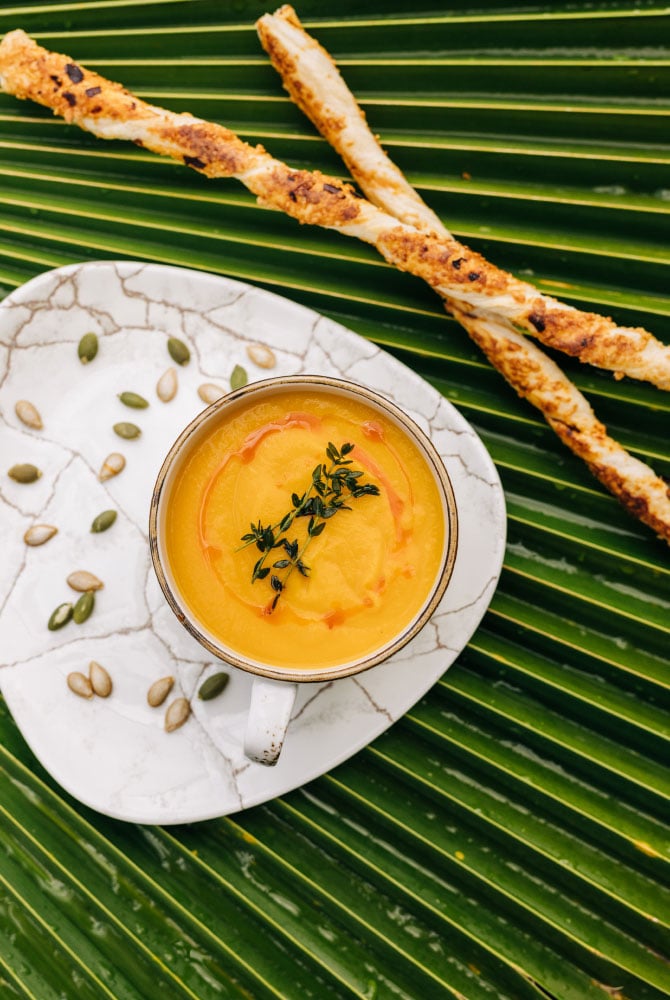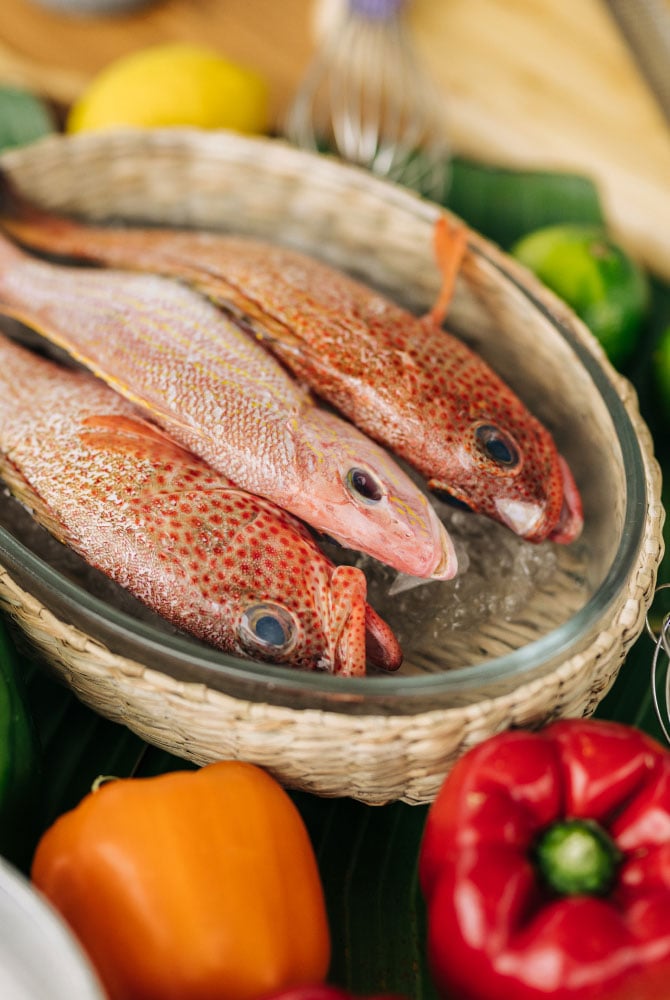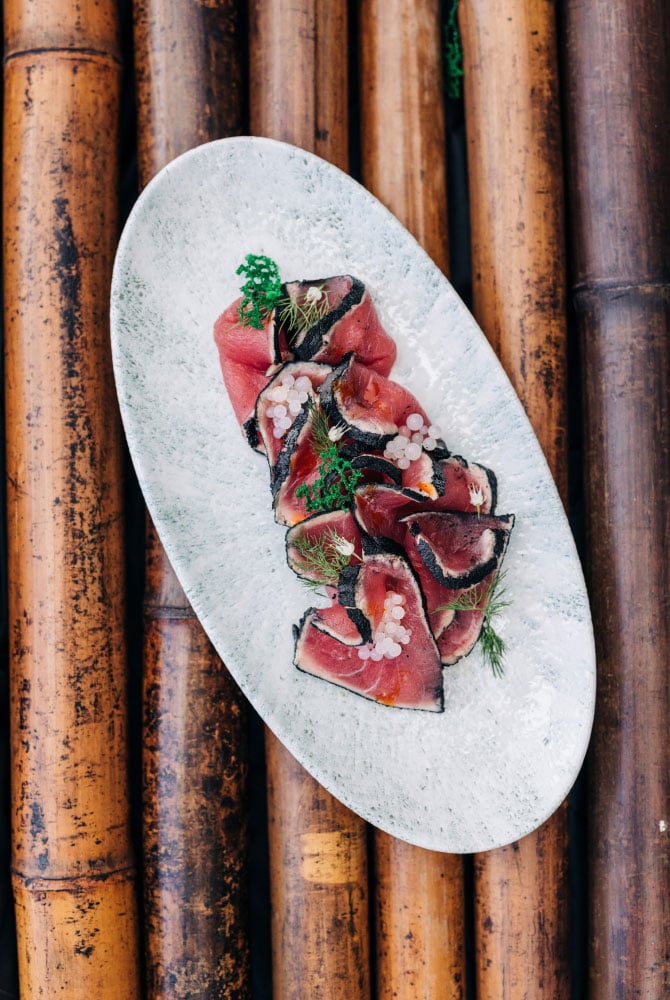 Menus from around the world
From India to Italy and on to Mexico, and every other cuisine in between, our menus will transport you around the globe while satisfying your taste for Caribbean fare with authentic recipes and the freshest seasonal ingredients. Seafood is caught daily by local fishermen and prepared with simple finesse. Breads, cakes, and ice-cream are all homemade. And our culinary team will happily teach you a range of dishes, whether a selection of vinaigrettes perfect for summer salads, Peruvian ceviche, or an Anguillan Johnny Cake.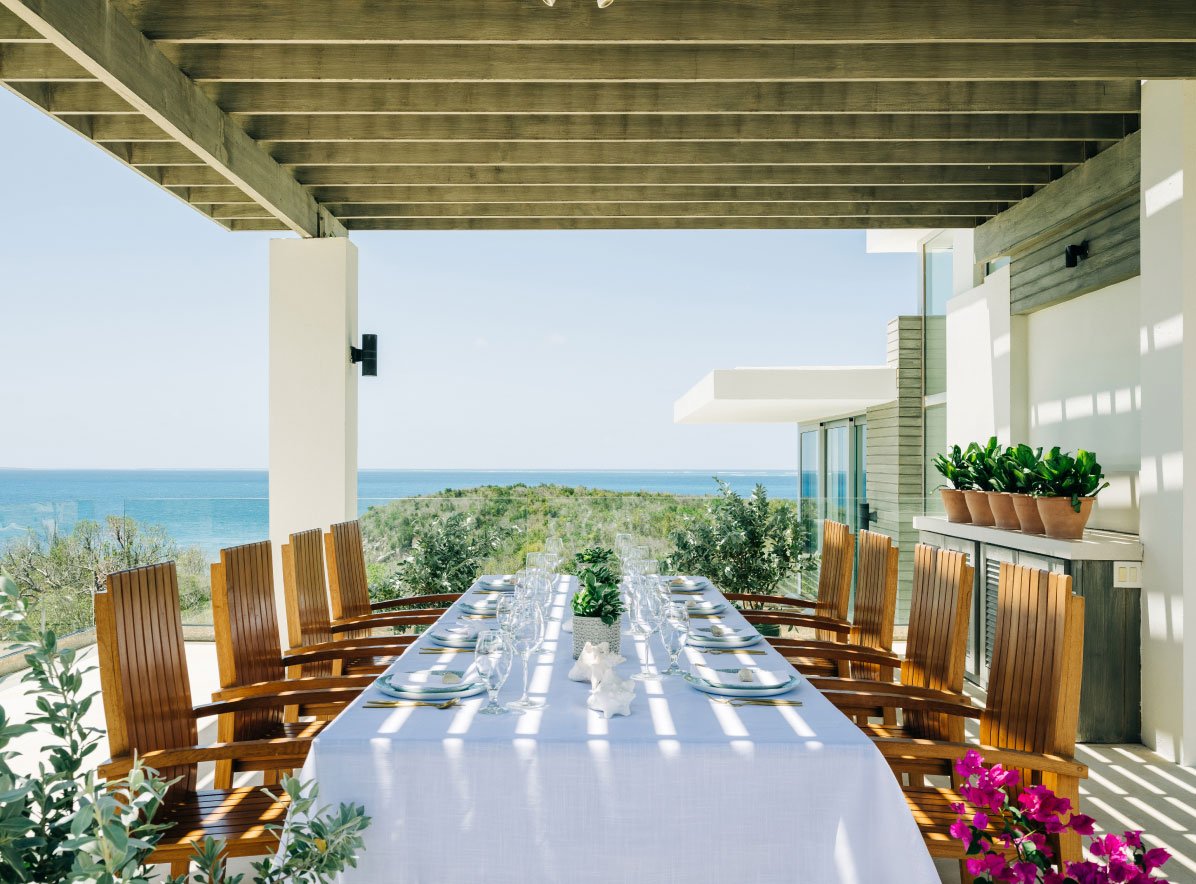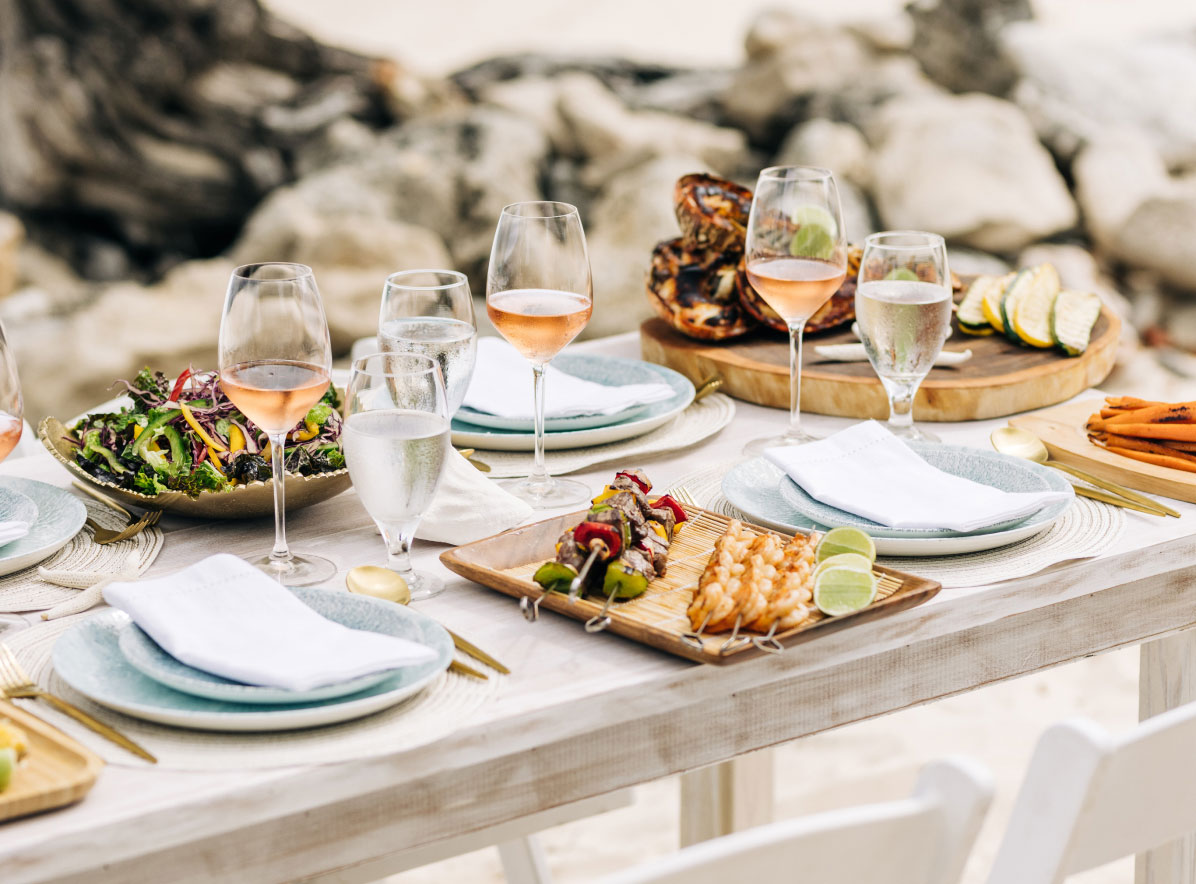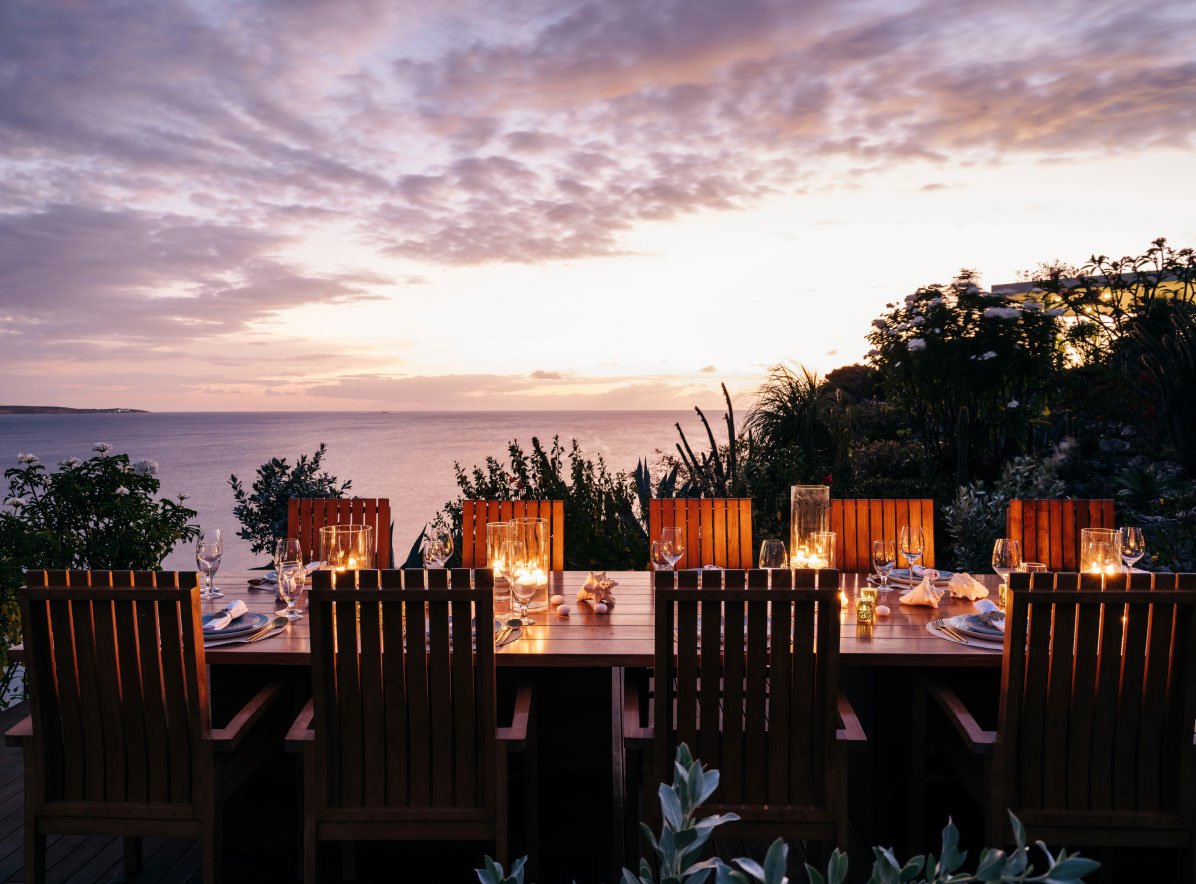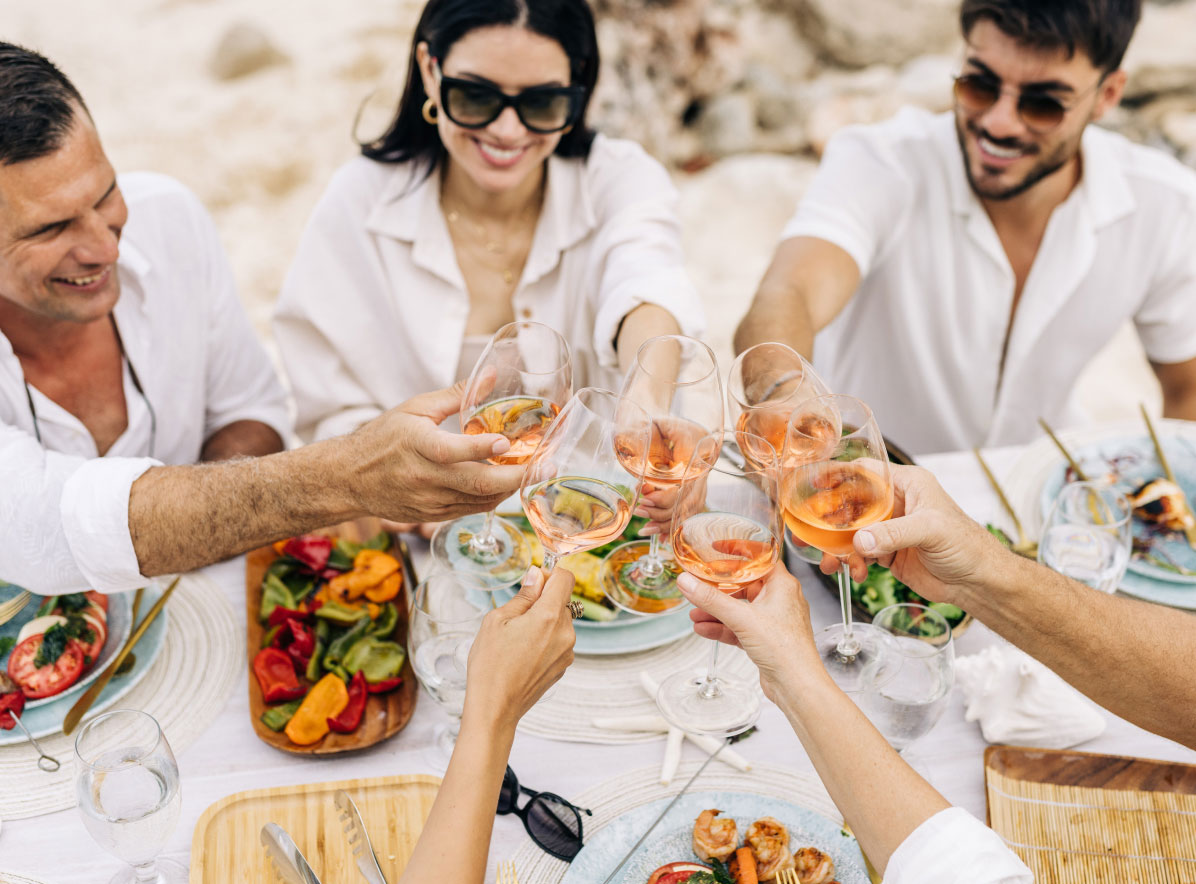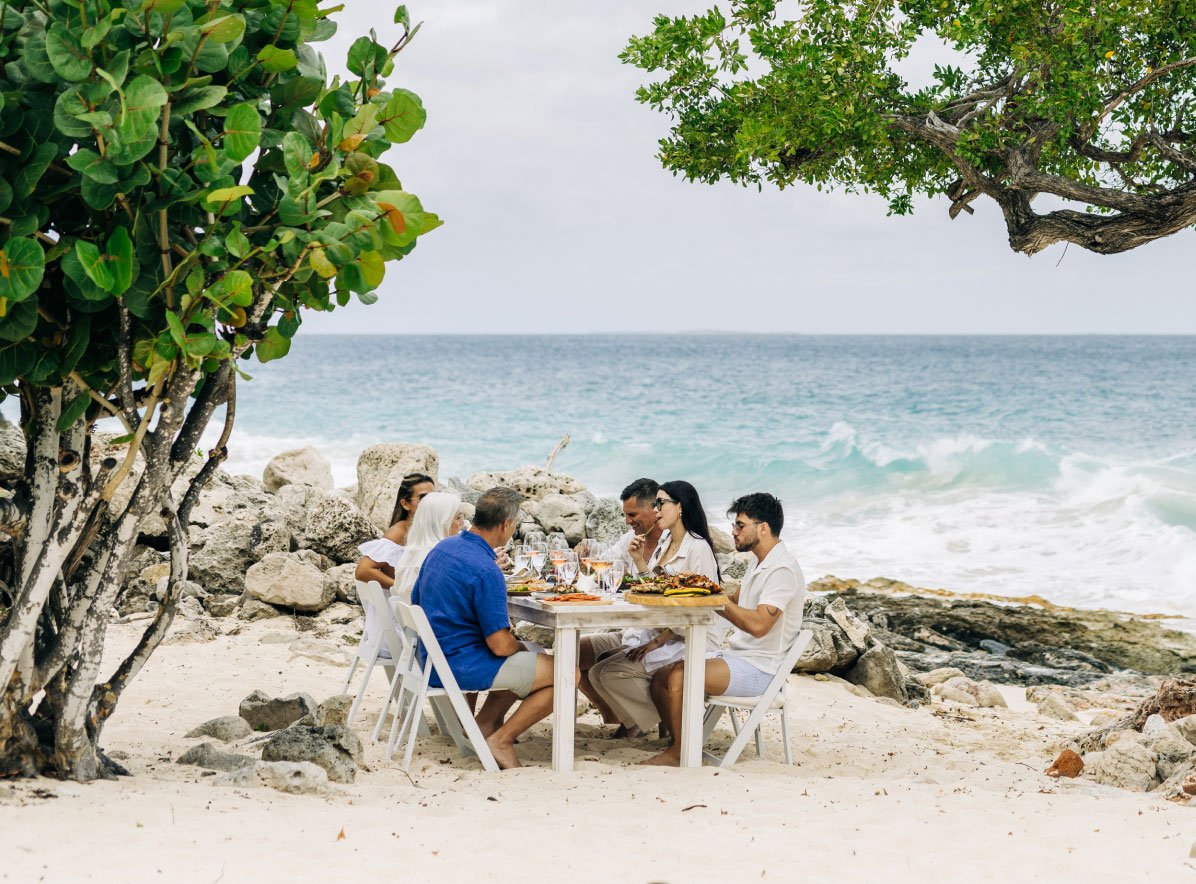 Dining Locations
A private paradise seemingly perched between heaven and sea, ÀNI offers multiple settings for dining both indoors and out, all with awe-inspiring views of the Atlantic Ocean. A spacious dining area is situated on the ground floor of each villa, while open-air dining areas are positioned around the property's almost two acres (half a hectare) of landscaped gardens for alfresco feasts with breathtaking views. Rooftop hangout areas are perfect for a Mediterranean-style lunch, snacks, and sundowners.
Chef Karan – Your Private Chef
Growing up in India, Chef Karan Kumar was always inspired by his father – a chef – whose food brought him renown as far afield as New Zealand. Moving to Anguilla after school to help support his family back home, Chef Karan first followed his passion for music, before deciding to follow in his father's footsteps. Over the course of 20 years, he mastered the culinary arts, and since 2018 has been part of the ÀNI Anguilla team. Using homegrown herbs and vegetables, Head Chef Karan puts his heart and soul into every dish.

"For me, food is like music – when well-balanced, it has its own rhythm of flavor and simplicity, and like a beautiful melody, you will never forget it."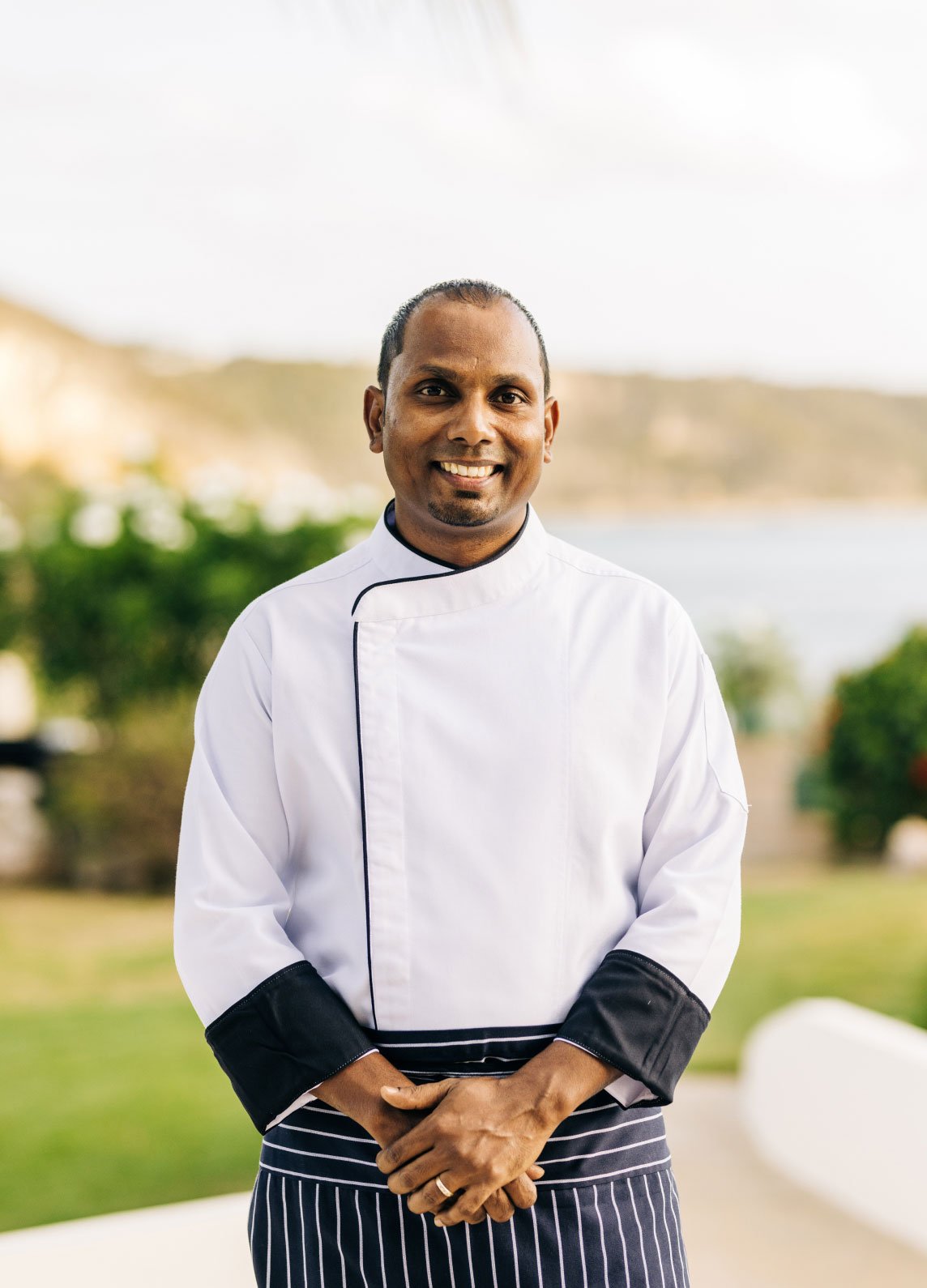 Dietary Requirements
We can accommodate whatever dietary requirements you and your group may have. With the facilities and expertise to serve Halal and Kosher cuisines, our imaginative and innovative culinary team can also produce exceptional vegetarian, vegan, dairy-free, and gluten-free fare. Personal preferences are always taken into account – with no like or dislike too small to be remembered.
ÀNI Anguila
Little Bay, AI 2640, Anguilla