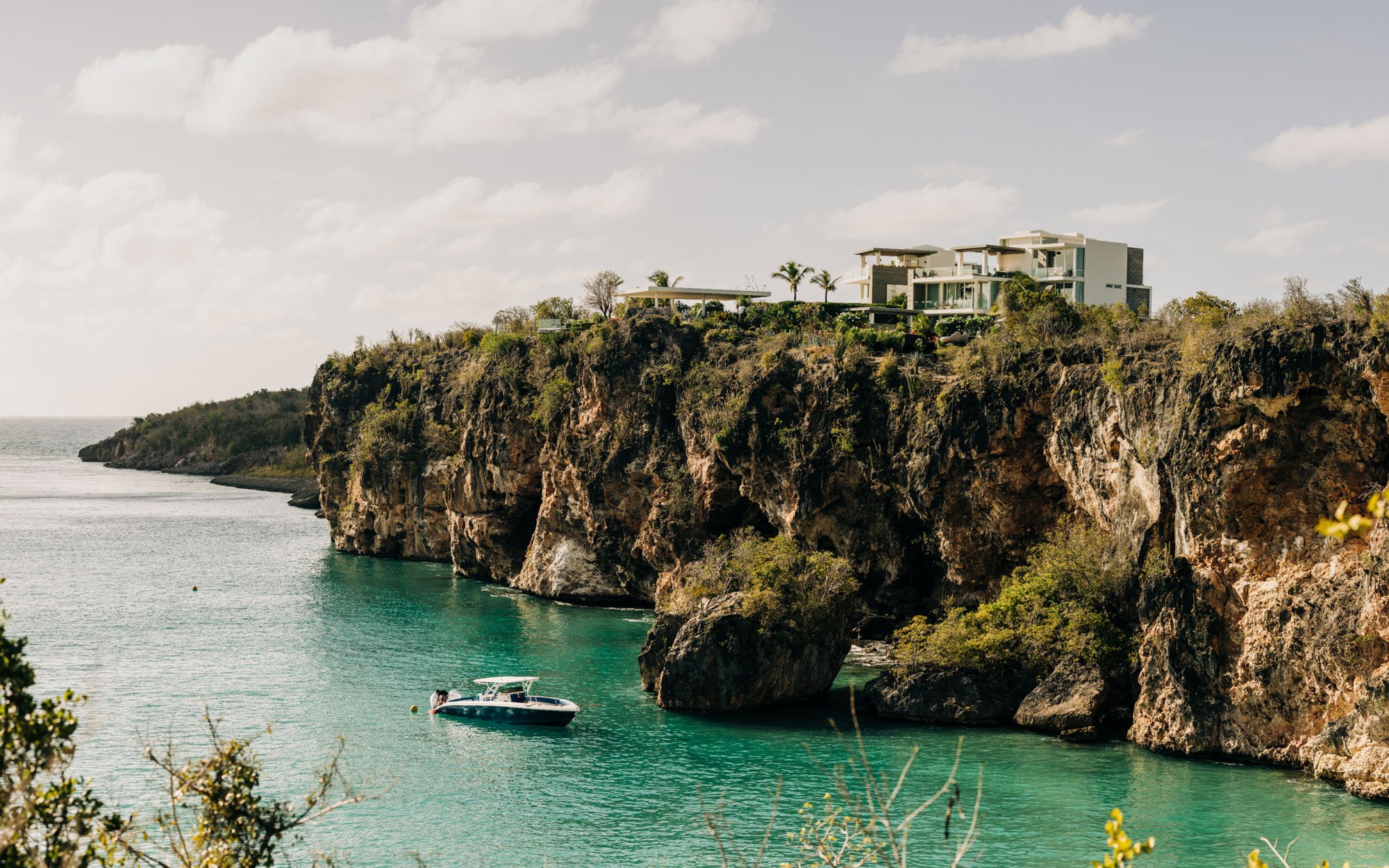 Designed for a single group of guests, ÀNI Anguilla's four Ocean View Suites, two Ocean View Guestrooms, and four Guestrooms are positioned across two separate villas resting side by side. Called North and South, the villas are almost perfect mirror images of each other in their striking contemporary design, offering tiered terraces and roof decks over three stories to maximize all-encompassing sea and island views. These are framed by extra-height, floor-to-ceiling glass windows and doors, which offer a seamless flow between internal and exterior living spaces.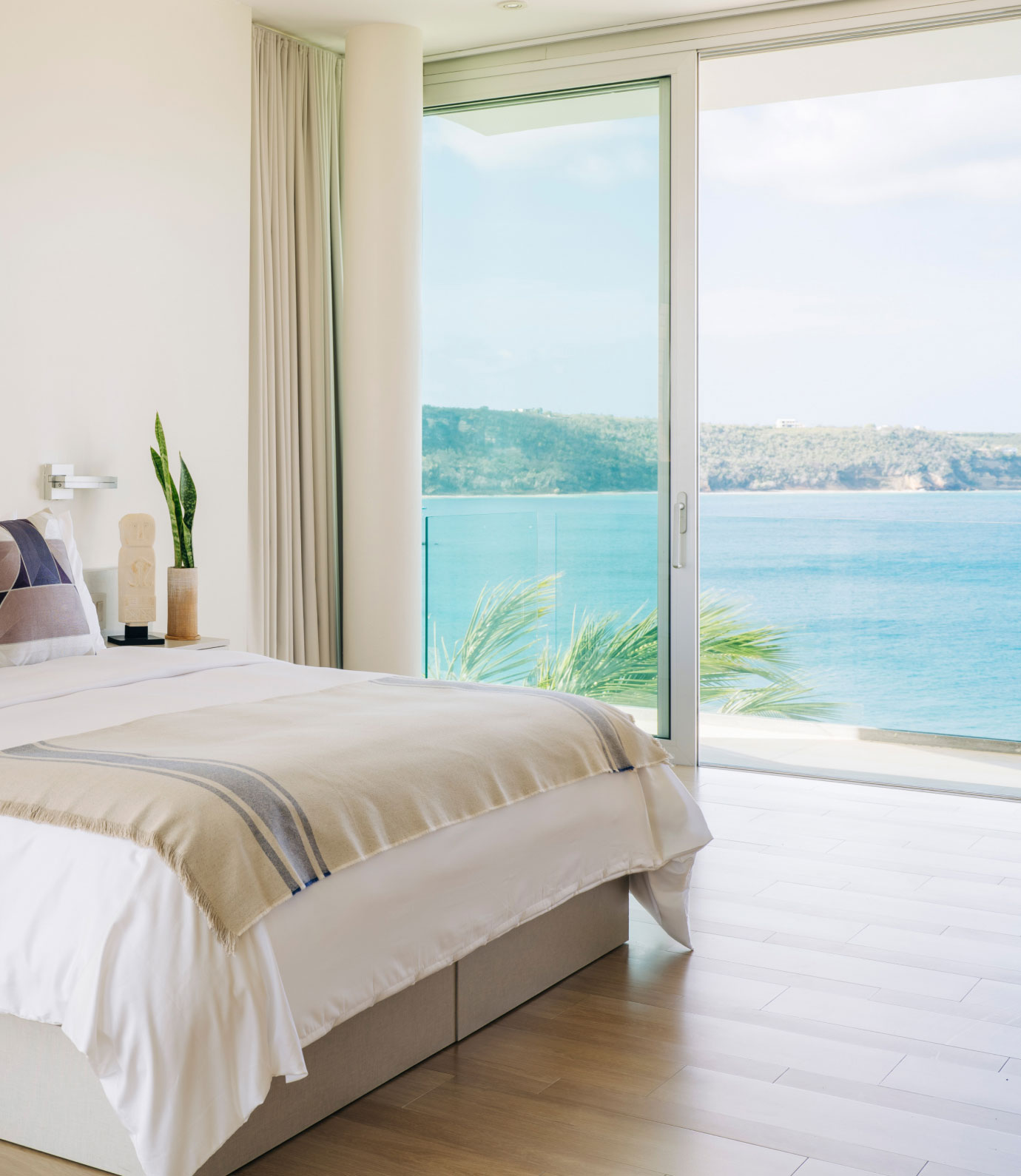 Positioned on the second and third floors of each villa, each Ocean View Suite opens onto a private balcony with uninterrupted views over the swimming pool and gardens, and out to sea. Large bathrooms feature twin basins, free-standing bathtubs, and separate showers, with those on the third floor also offering outdoor showers. Two South Villa Ocean View Suites are suitable for guests with accessibility needs.
Situated on the second floor of each villa, Ocean View Guestrooms are slightly smaller than the Suites, but also offer spacious private balconies with panoramic views over each villa's swimming pool, the resort's picturesque gardens and the Atlantic Ocean beyond. The ensuite bathroom features twin vanities and a separate rain shower and WC.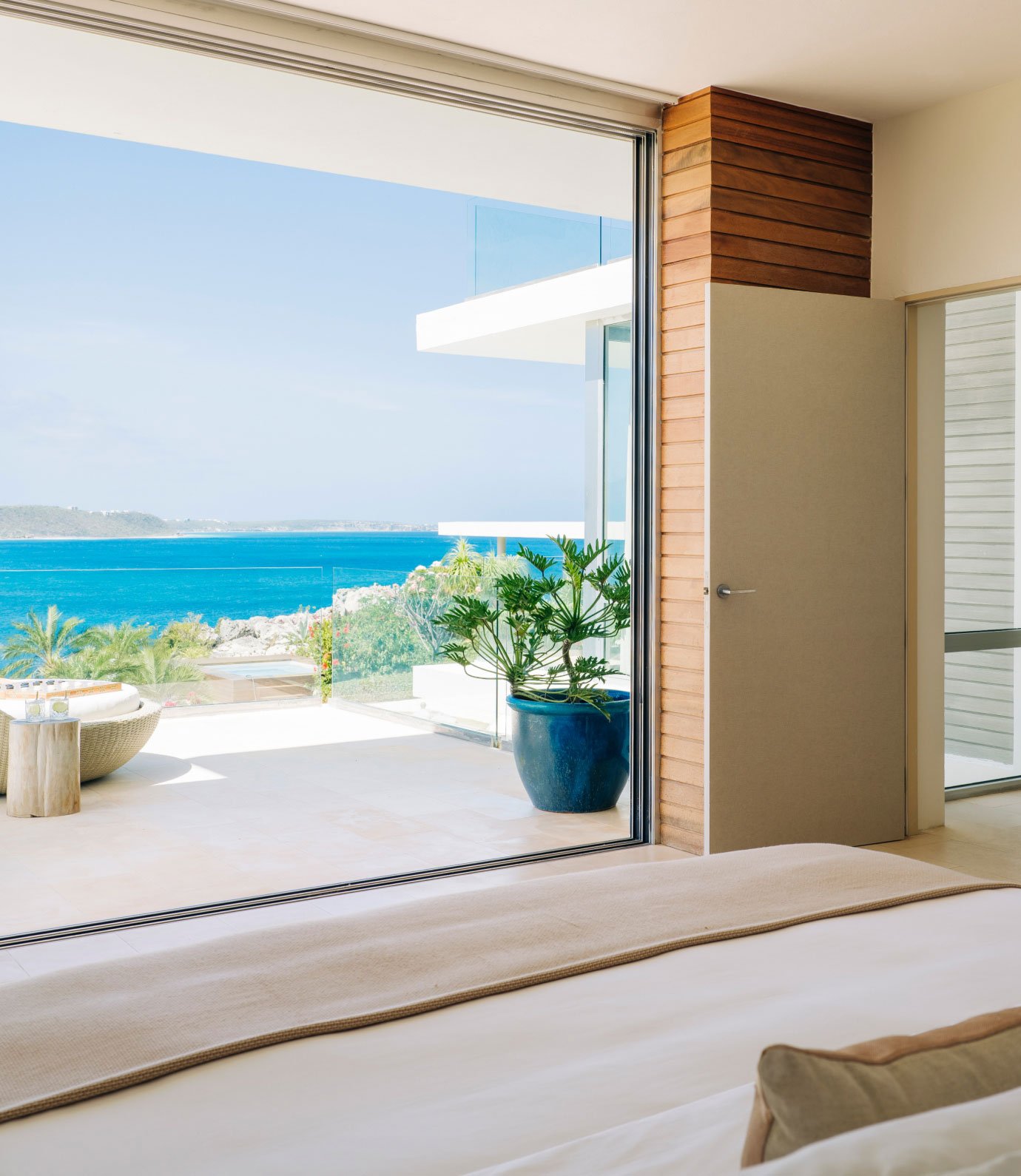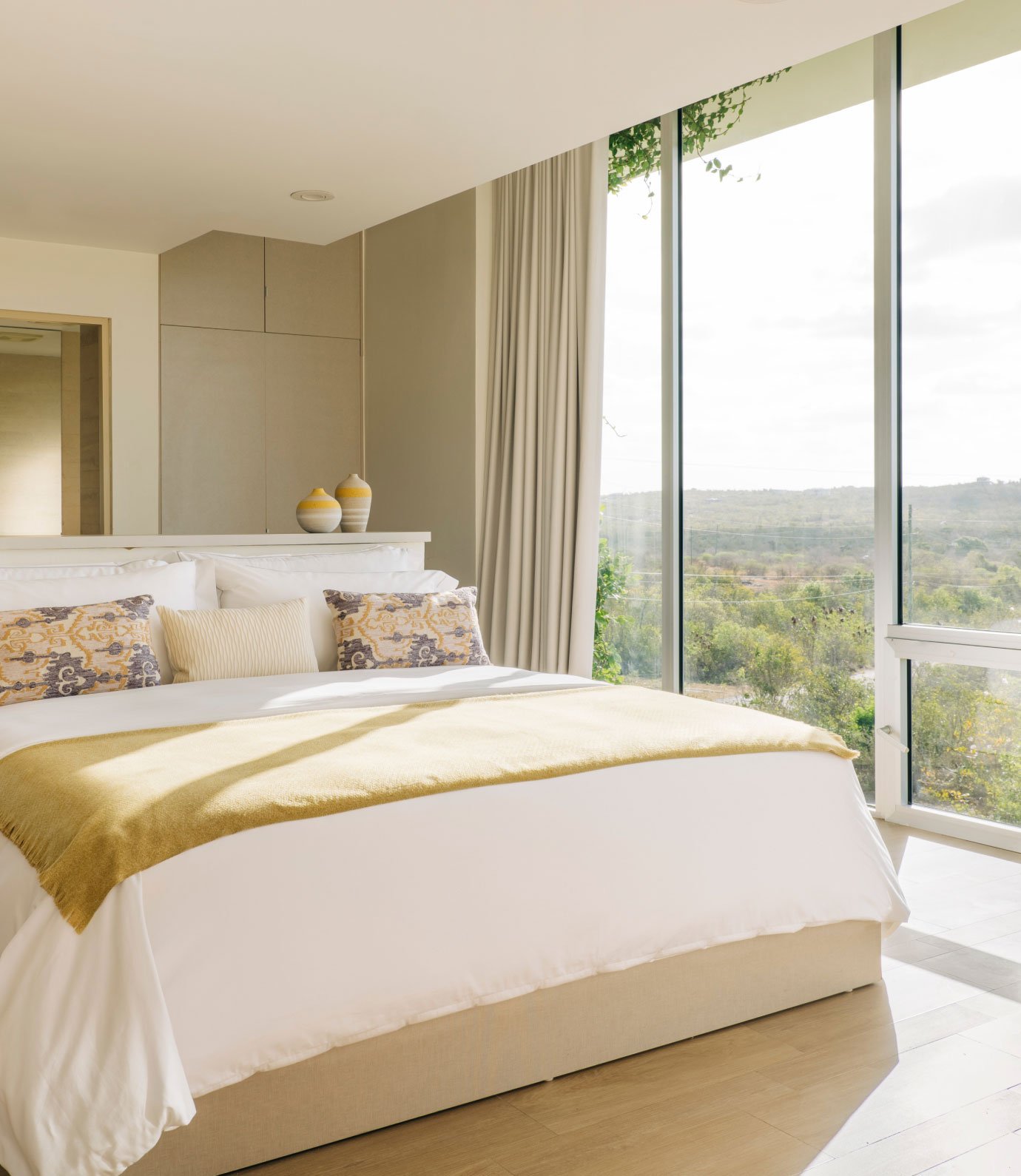 The four guestrooms are ideal for young adults and children, each offering its own ensuite bathroom with shower. Two are located on the second floors of each villa with indigenous flora and tennis court views, while the other two are housed in a separate building alongside South Villa with immersive green views.
ÀNI Anguila
Little Bay, AI 2640, Anguilla