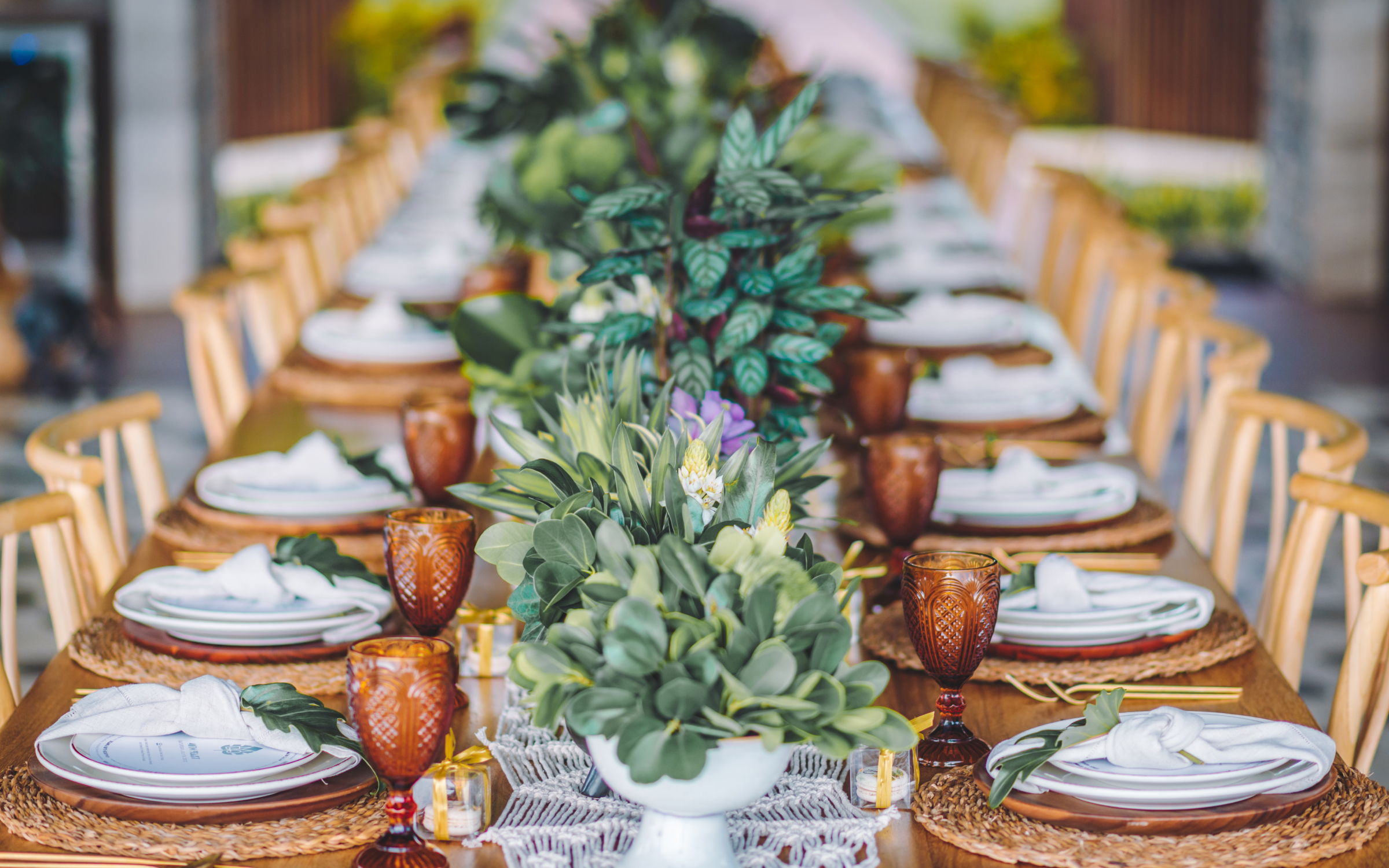 With its balmy climate, spectacular natural scenery, and welcoming culture, the Dominican Republic is ideal for destination celebrations. Add to this ÀNI's remarkable service, exceptional privacy, and personalized cuisine, and in ÀNI Dominican Republic you have one of the finest tropical wedding and event venues in the world.
Claiming its own peninsula on the north coast with sea views from sunrise through sunset, this 14-suite private resort offers multiple photogenic settings indoors and out for every kind of event – be it a romantic engagement or renewal of vows, a banquet for up to 80 guests, or an adventure-filled corporate retreat. Every detail is considered and seamlessly actioned, ensuring stress-free memories to be treasured for a lifetime.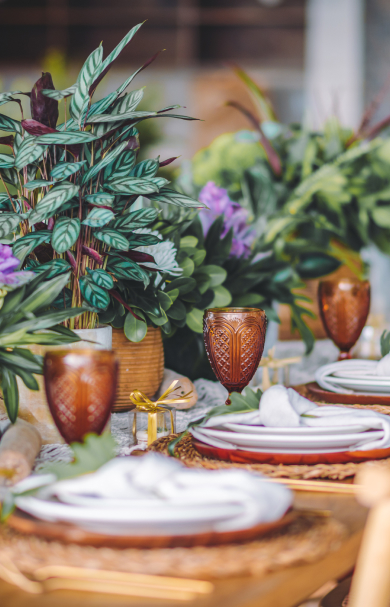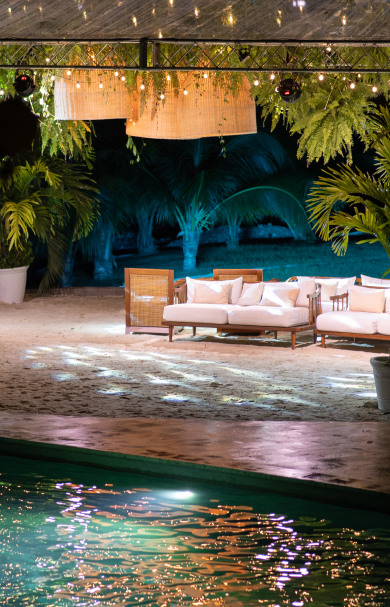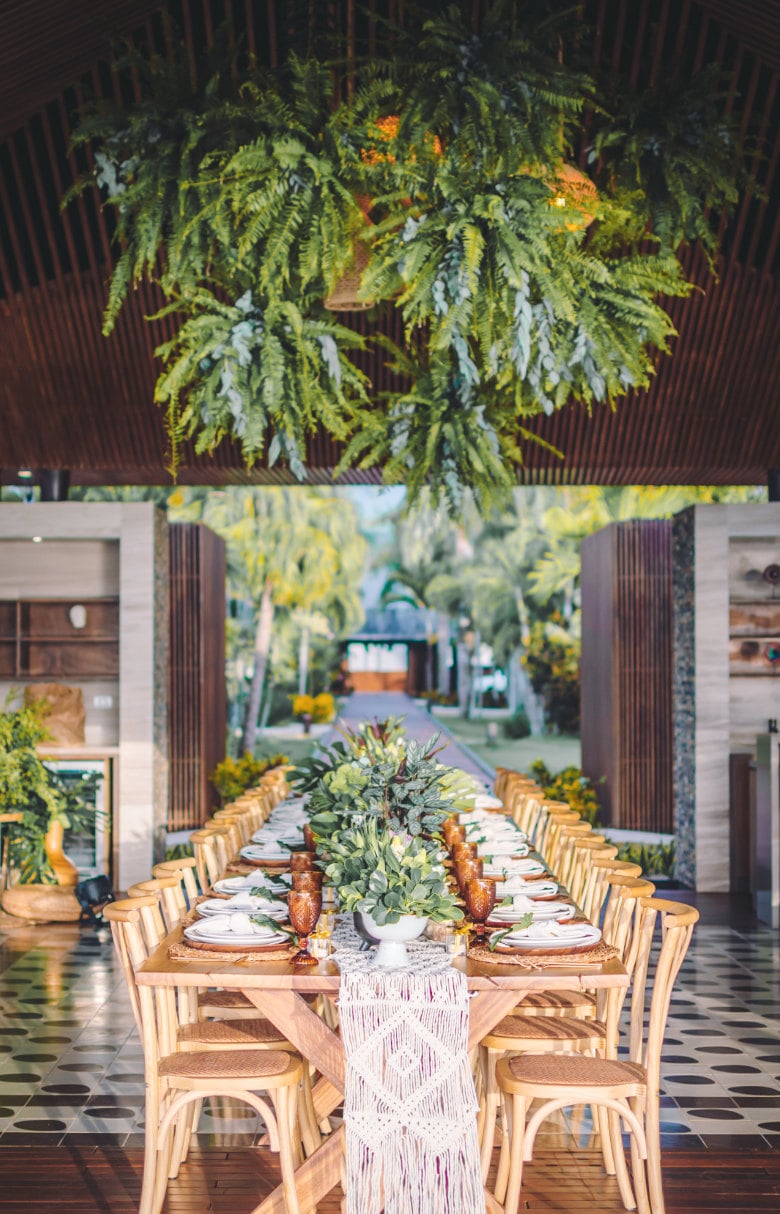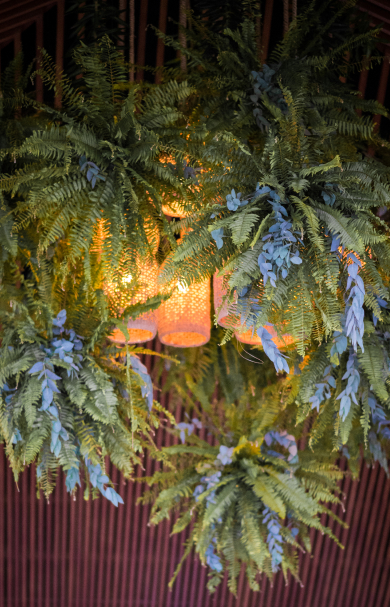 Weddings
ÀNI Dominican Republic offers all the magic, romance, and connection you could possibly desire for the wedding of your dreams, be it religious, legal, or symbolic. Walk down an avenue of whispering palms to say your vows in our ocean-embraced Events Pavilion. Or tie the knot and dance the night away on our manmade, poolside beach overlooking the Atlantic. We oversee every detail and can recommend trusted service providers to take care of all the necessary extras, from hair and make-up to cakes, flowers, photography, and entertainment.  All you need to do is choose the settings that resonate most with you as a couple.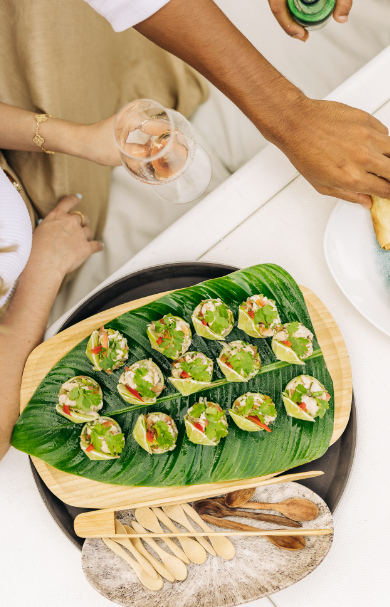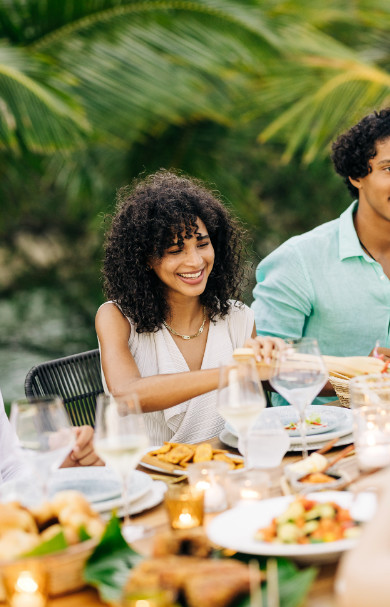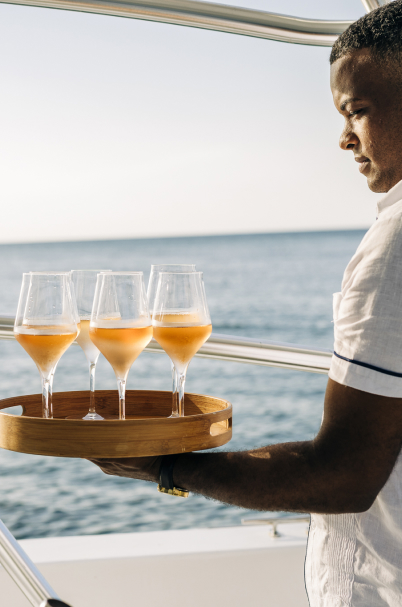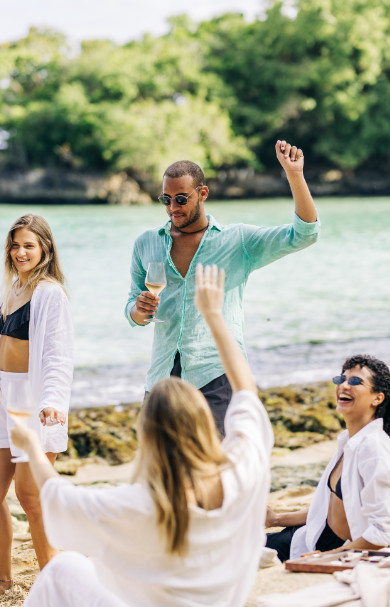 Milestone Celebrations
Birthdays, anniversaries, graduation, promotion, retirement – there is so much to celebrate over the course of a lifetime and nowhere better to celebrate than with family and friends at ÀNI Dominican Republic. Mark these special occasions with multiple events over the course of your stay: a breakfast in Villa Larimar's Living Pavilion as the sun rises over La Piscina Natural; a feet-in-the-sand barbeque lunch on the beach; a poolside cocktail party; an alfresco feast beneath the stars. Every menu is curated specifically to your group's needs – whether halaal, kosher, or vegan – and no decor or entertainment is ever the same.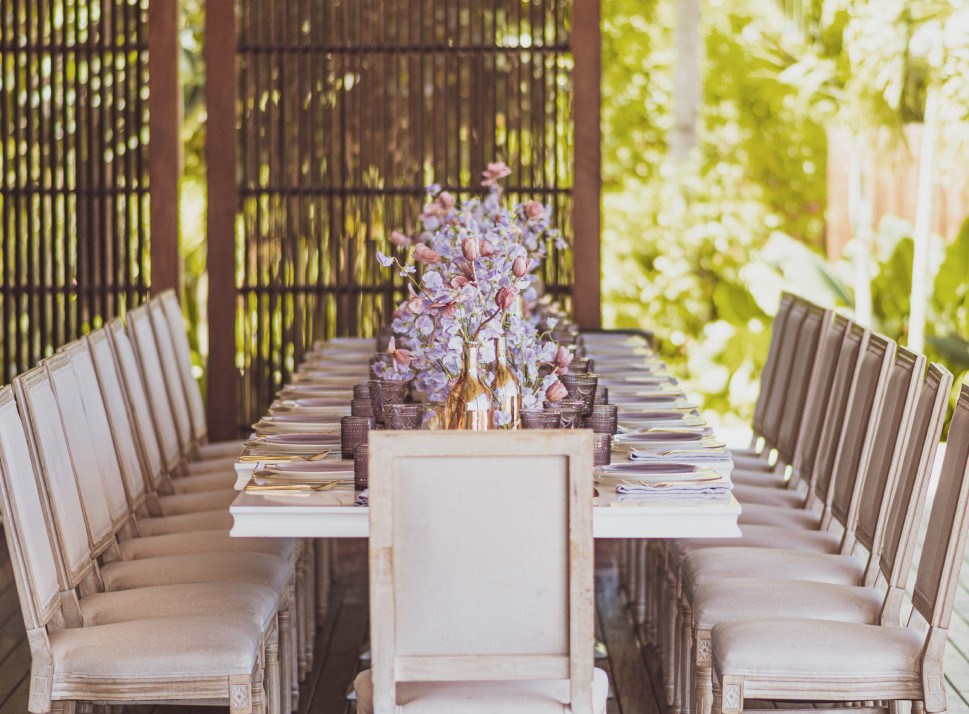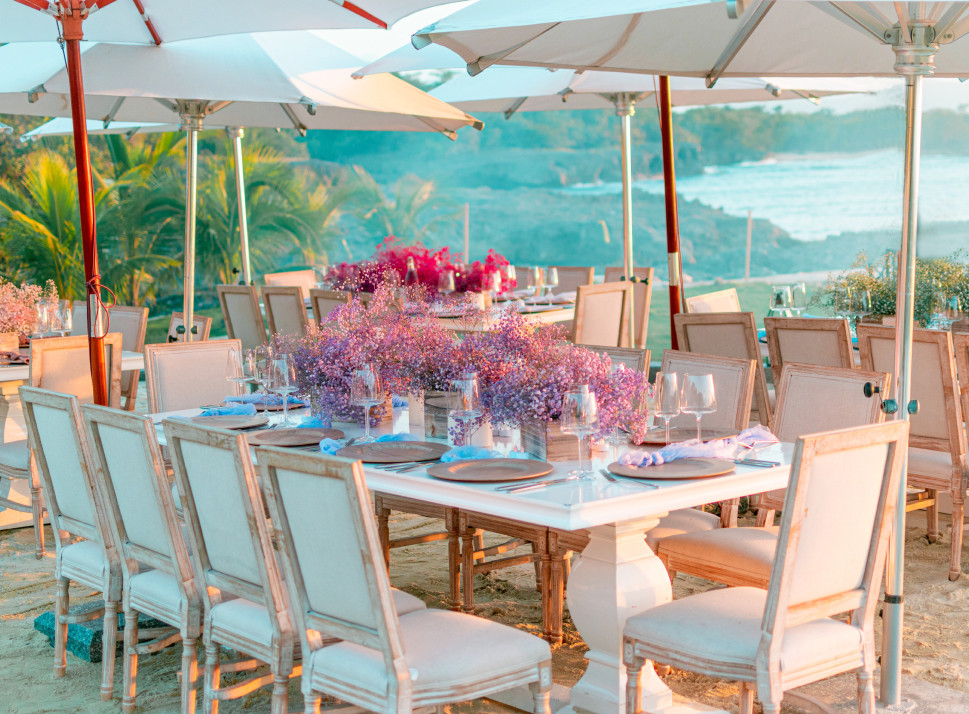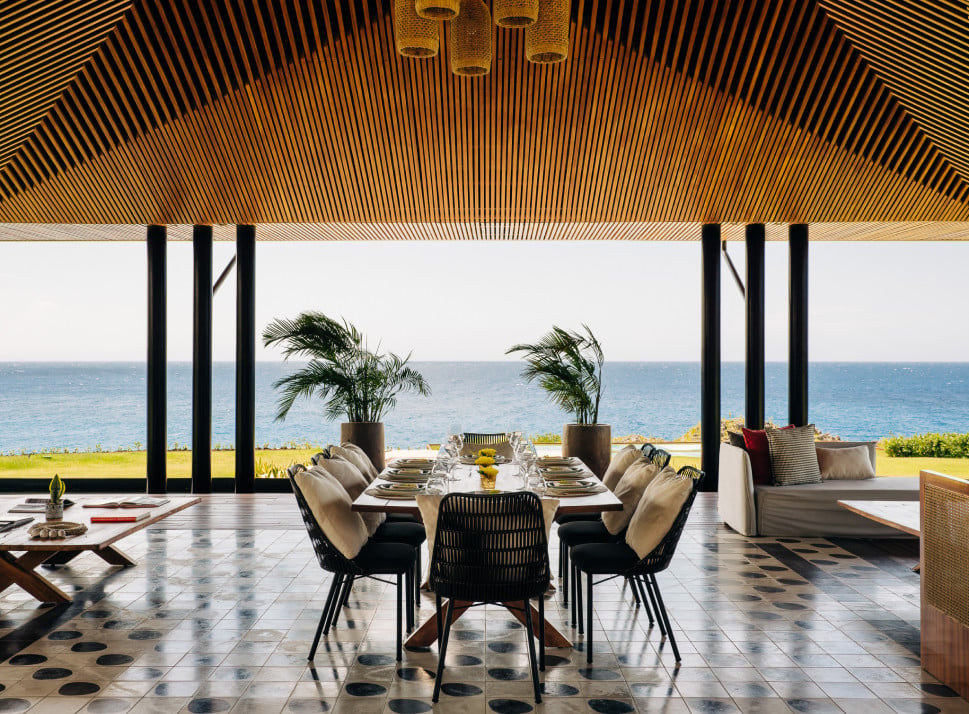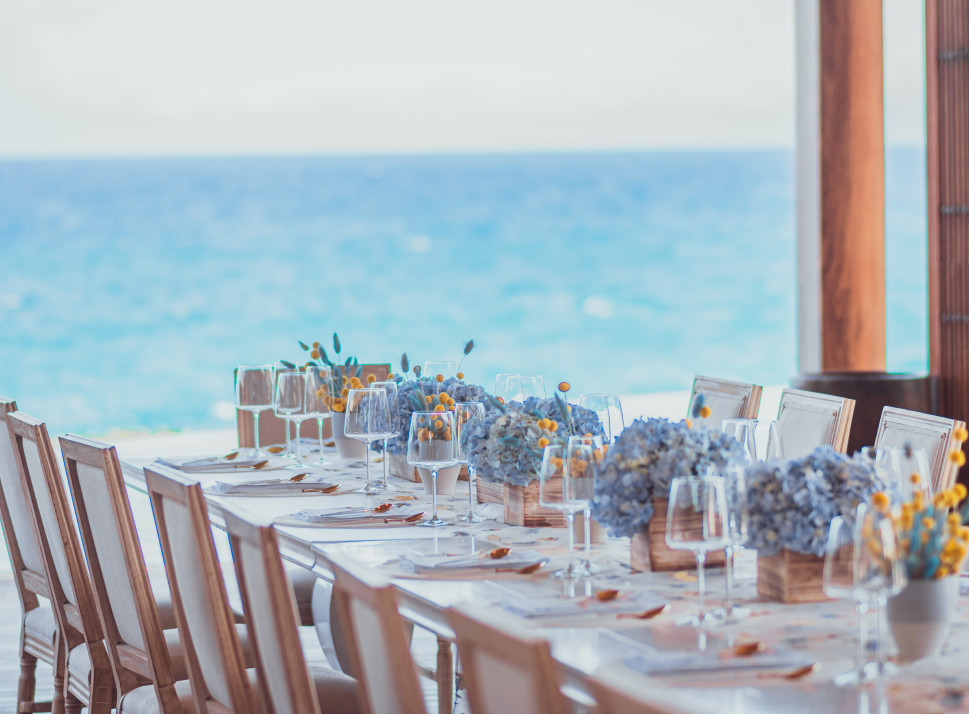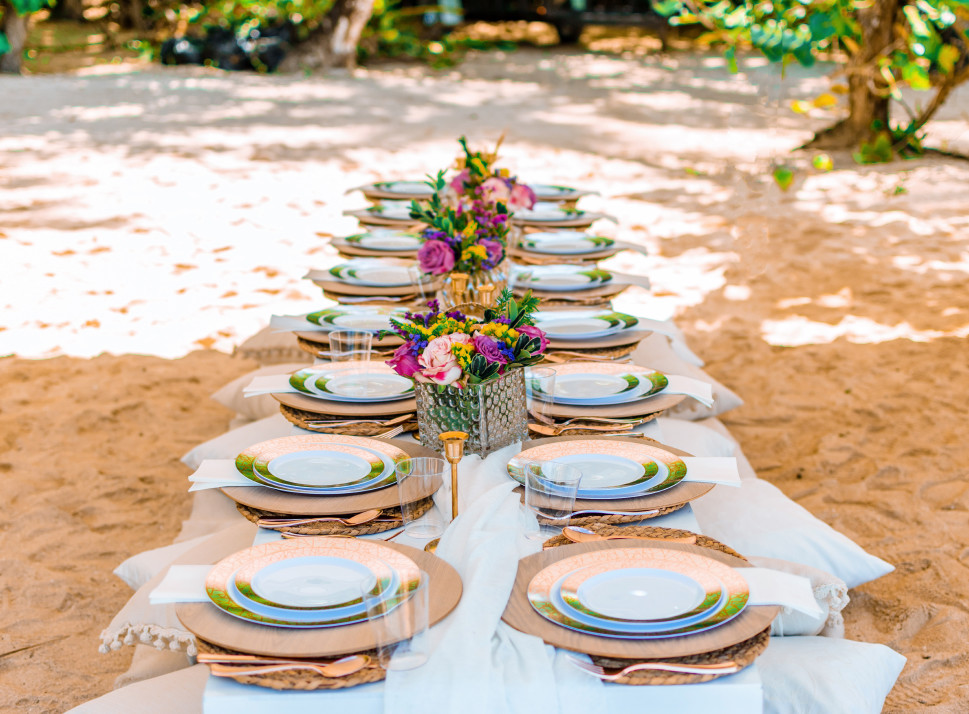 Dining Locations
ÀNI Dominican Republic offers a host of dining locations across its private peninsula, two oceanside villas, and manmade beach accommodating up to 80 seated guests. Alfresco dining can be enjoyed throughout the verdant gardens, while the Events Pavilion takes pride of place with 270-degree views of the surrounding ocean and space for 40 seated guests. East-facing Villa Larimar and and West-facing Villa Amber with its sensational sunset views both offer expansive living and dining areas that can host up to 80 seated guests, as well as air-conditioned private rooms seating 15 and 12 guests respectively.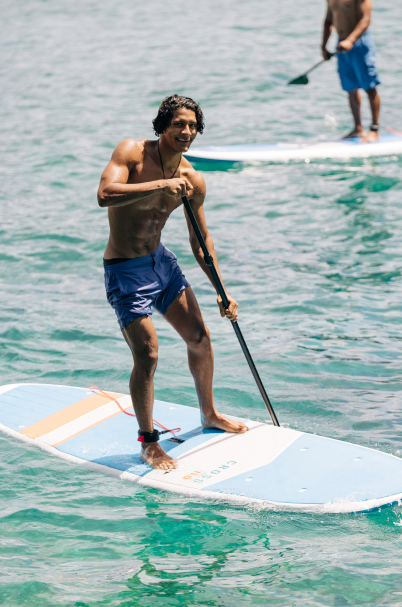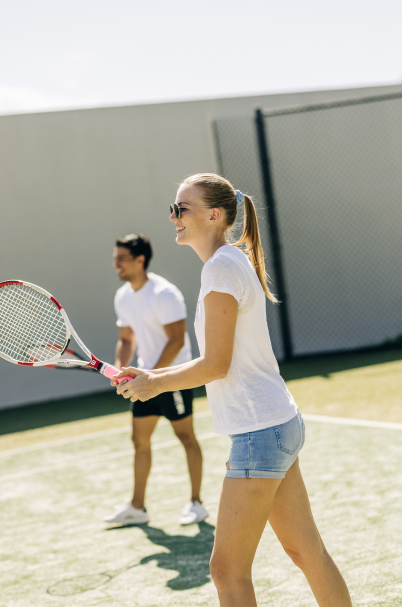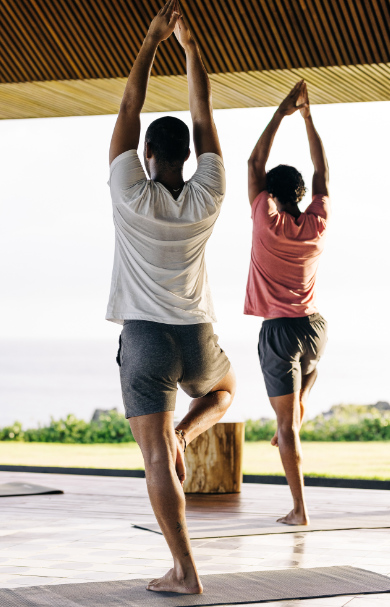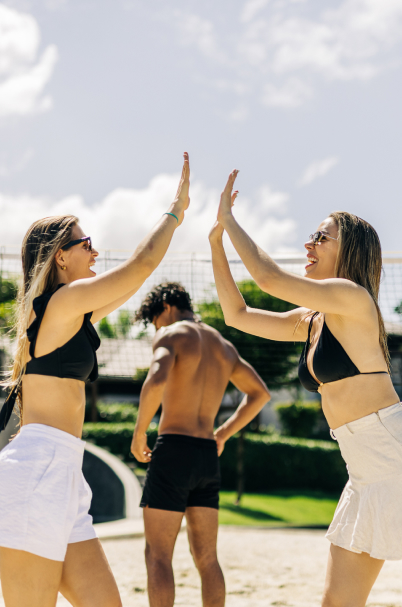 Corporate Retreats and Incentives
Nothing breaks the ice better than mutual excitement – and a touch of healthy competition. As a result, ÀNI Dominican Republic is the perfect setting for corporate retreats and incentives – ideal for bonding, brainstorming, problem solving, and relaxing with every luxury and a range of activities guaranteed. Scavenger hunts, Master Chef-style cooking classes, beach Olympics, pickleball tournaments, and more can be incorporated into itineraries that encourage teamwork and get the creative juices flowing.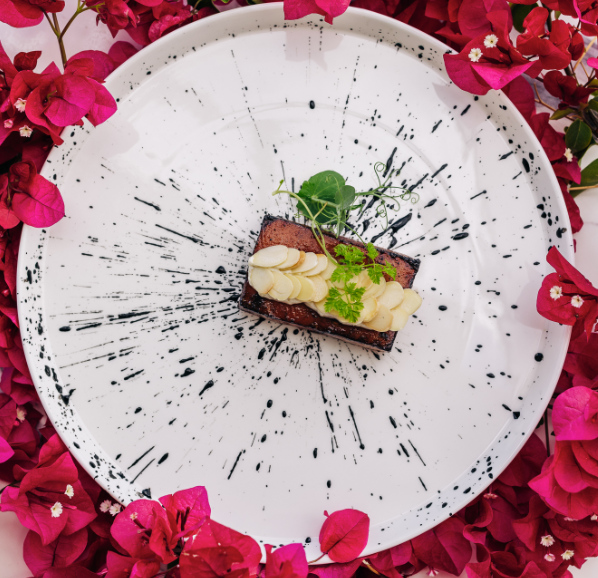 Menu
Drawing deeply on local culinary traditions as well as gastronomic menus from around the world, dining at ÀNI Private Resorts engages all the senses. Every meal is an event, inspired by only the freshest, seasonal ingredients. For special celebrations, the bar is raised even higher, with our expert international chefs creating authentic feasts and flavors that speak eloquently of the moment and the personalities being celebrated. Liaise directly with our chefs to create the perfect menu for your event or let us curate a range of bespoke options ranging from Greek to Thai, Indian, Italian, and of course, Dominican.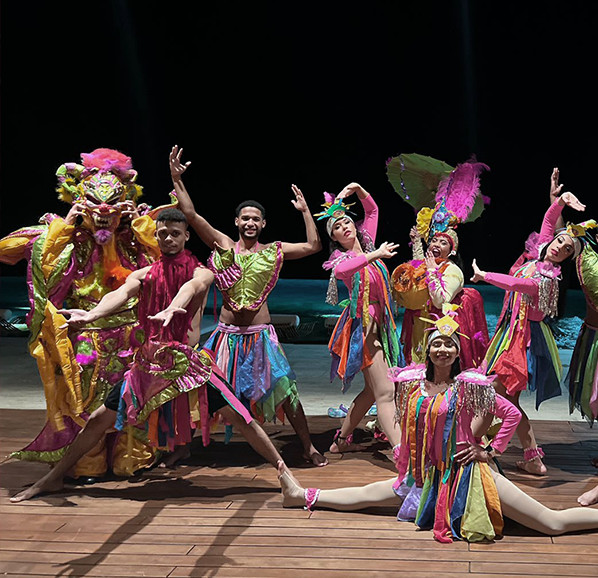 Entertainment
The rich culture of the Dominican Republic ensures a host of options in terms of entertainment choices that we can help arrange for an additional fee. Atmospheric folklore dances, a spectacular fire-dance show and live music ranging from solo singers and saxophonists to a jazz trio or a six-piece band will make your event that much more memorable for you and your guests. Whether you desire showstopping fireworks, a DJ or gentle guitar music, we can make it happen.

ÀNI Dominican Republic
Autopista Rio San Juan, Cabrera Km # 3. Sector La Caribe