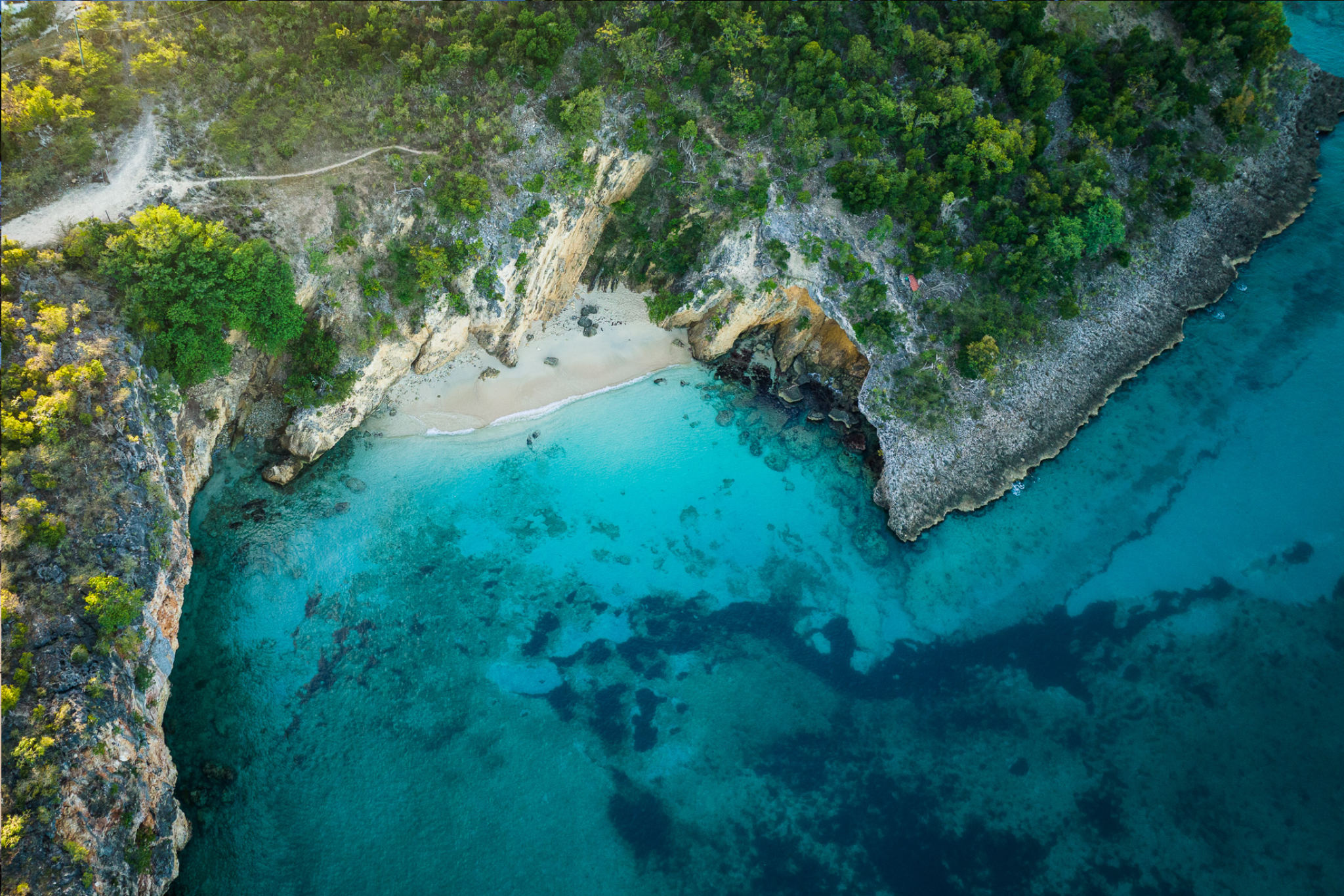 Anguilla's most beautiful beaches
Despite its tiny size (35 square miles, to be precise), Anguilla puts 33 beaches at visitors' disposal, some of which are frequently named the most beautiful in the world. Cerulean waters, pillow-soft sands and Bounty ad allure come as defaults. Here are seven of our favorites, all within easy reach of ÀNI Anguilla: our exclusive-use Caribbean resort with two view-blessed, cliff-top villas.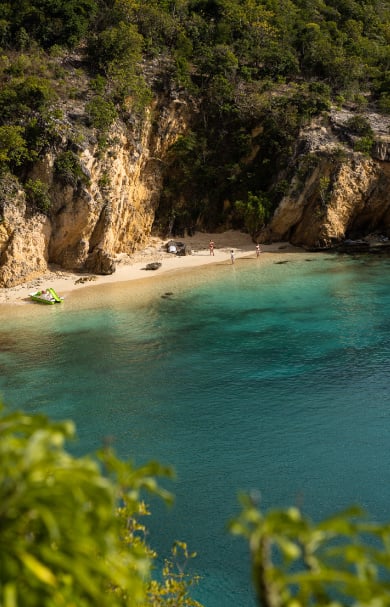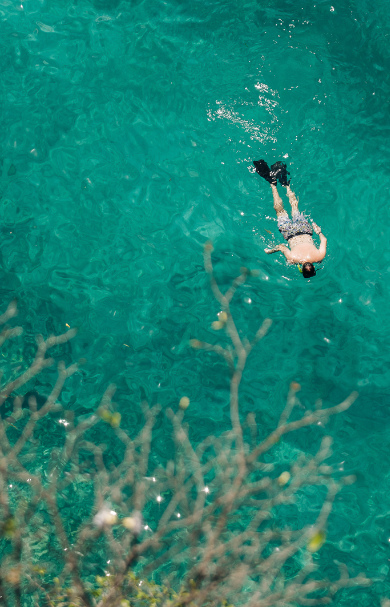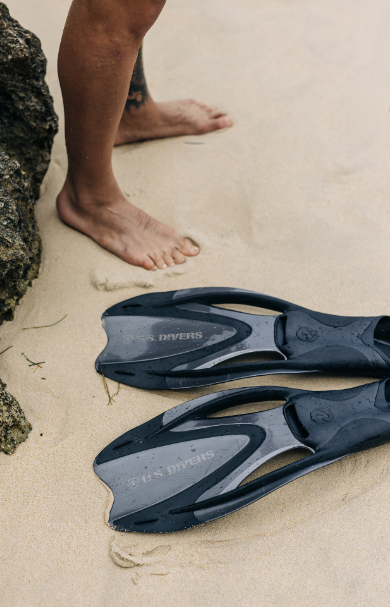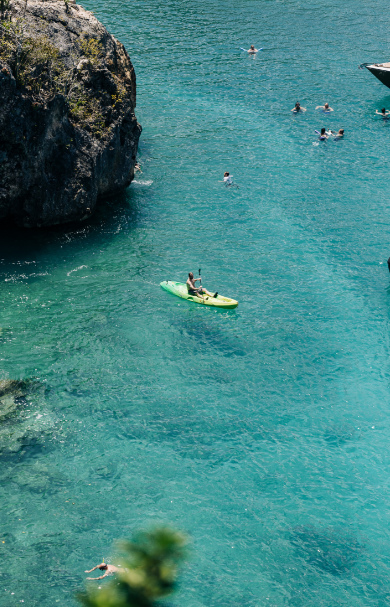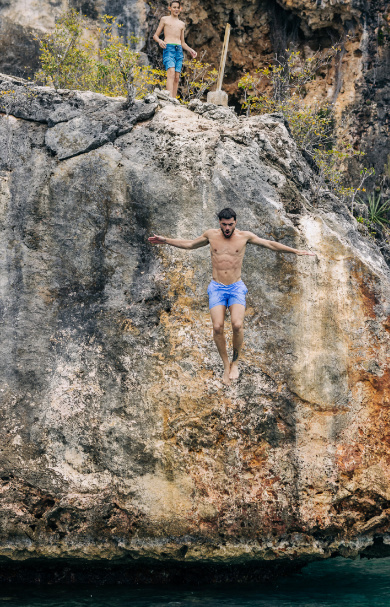 LITTLE BAY BEACH
Forgive us for having a soft spot for west-facing Little Bay Beach: it's why we built ÀNI Anguilla where we did, after all. A steep, rocky path (not recommended for little ones or the elderly by foot, as you need to climb down by a rope) connects our guests directly to the petite beach, where untouched sands and prime snorkeling count among the rewards in store. For everyone else, access is by boat or kayak from Crocus Bay. ÀNI guests can also enjoy complimentary on-loan snorkels and flippers; bring an underwater camera to capture the gem-bright fish, sea turtles and graceful manta rays. Thrill-seekers can clamber up Anguilla's famous 15m rock, then launch themselves off into the sparkling waves.
CROCUS BAY BEACH
An eight-minute drive from ÀNI Anguilla in our handy golf buggies, Crocus Bay Beach is another off-the-beaten-track attraction on the sun-soaked southeastern shore. Its velvety soft sands have a pretty blush-pink hue, especially close to the water, and the waves are calm and safe, perfect for family beach days and swim sessions with little ones. Go paddleboarding or kayaking, or take a small motor boat shuttle over to Little Bay, beloved for its placid waters. Alternatively, stretch out on a sun lounger and sunbathe all day like a local lizard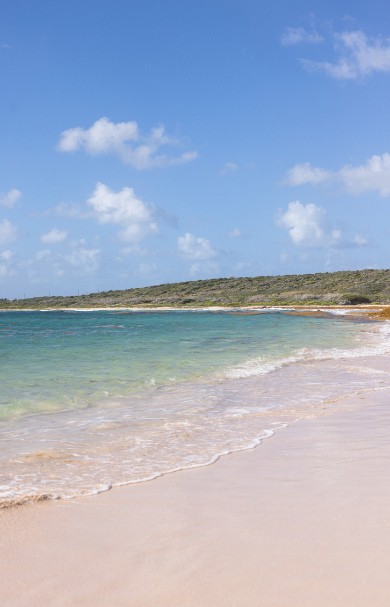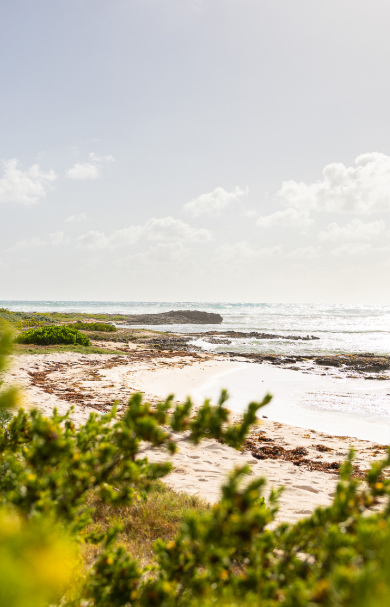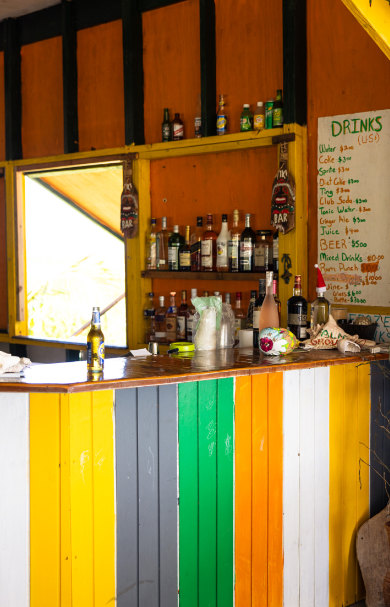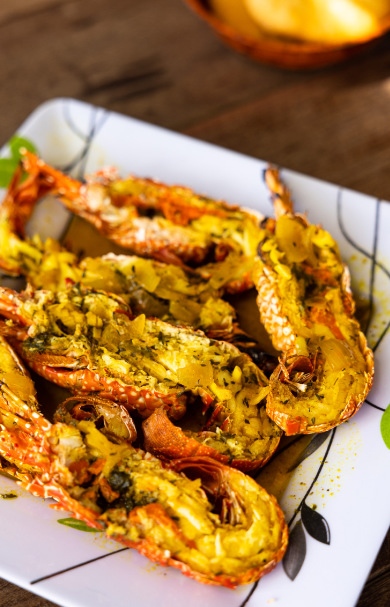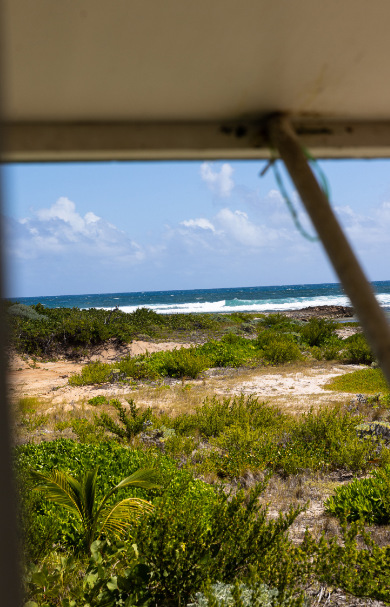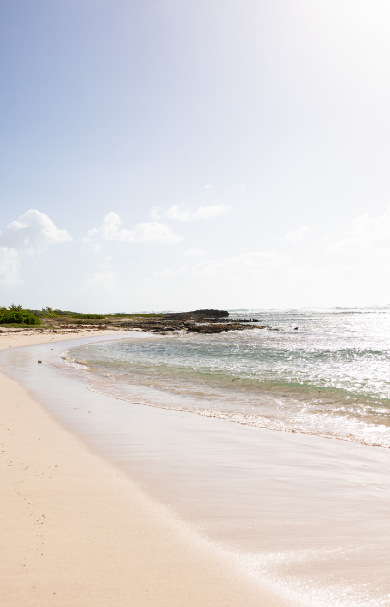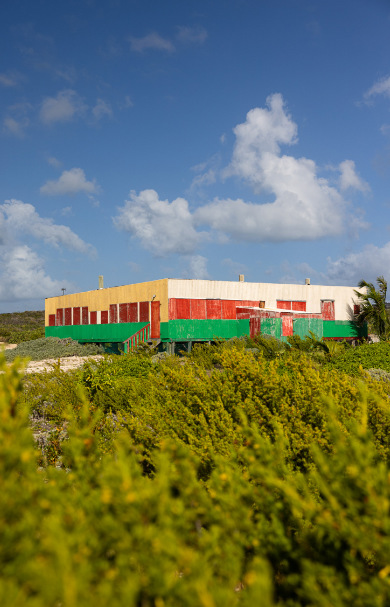 junks hole beach
This windswept natural beauty on the east side of the island has managed to remain relatively off-radar, meaning you're likely to have its tranquil sands all to yourself. Accessed via a bumpy dirt path, the calm and secluded spot has an excellent beach-shack restaurant, Palm Grove – or 'Nat's Place' to the locals. Here you can feast on delicious barbecued seafood and meat, alongside arguably Anguilla's most delicious Johnny cakes (aka fry cakes). After the fishy feasts and savoury doughnuts, unwind on your favourite patch of sun-bleached sand until it's time for rum-punch cocktails.
RENDEZVOUS BEACH
An ÀNI favorite, this is the setting for our Beach Barbecue, when we create a magical mobile feast under a pop-up, shaded canopy, paired with lounging areas for guests with our own umbrellas and sun loungers. Perched pearl-like on the southwest coast, Rendezvous Beach flaunts the luminous turquoise water that the region is famed for and offers cinematic views across to St Martin. Ripe for enviable photos, the mile-and-a-half-long coastline is studded with swaying palm trees. It's also home to the characterful Dune Preserve bar, built on the beach from driftwood and lumber scraps, and owned by musician Bankie Banx. Bankie's Sunday Service is the perfect spot for sunset drinks – and until you've heard Bankie's famed gravelly tones, you haven't truly visited Anguilla.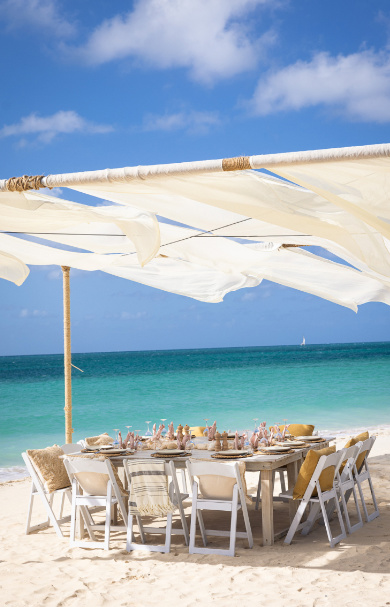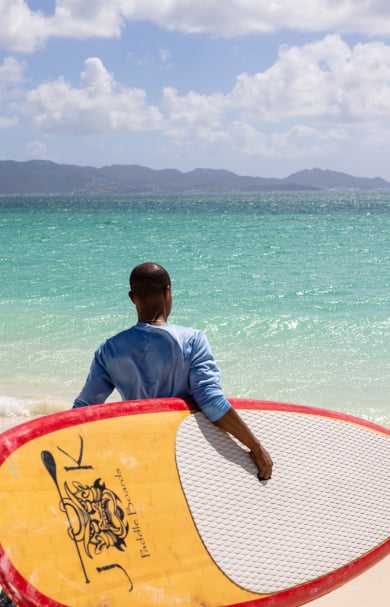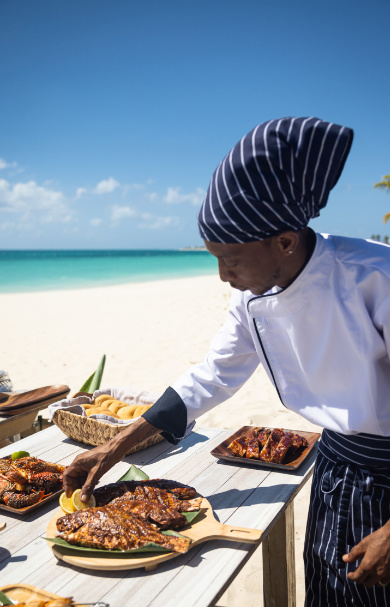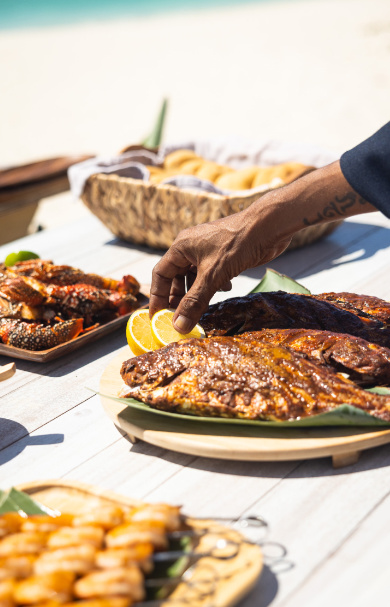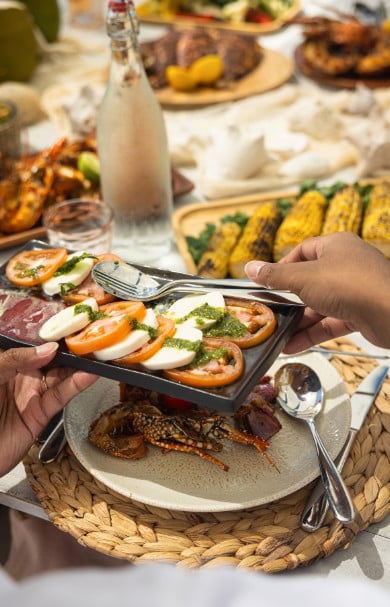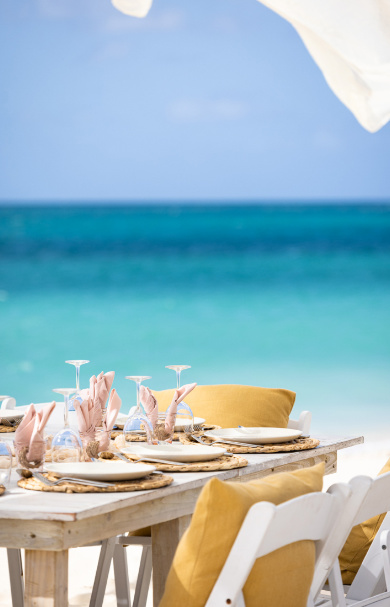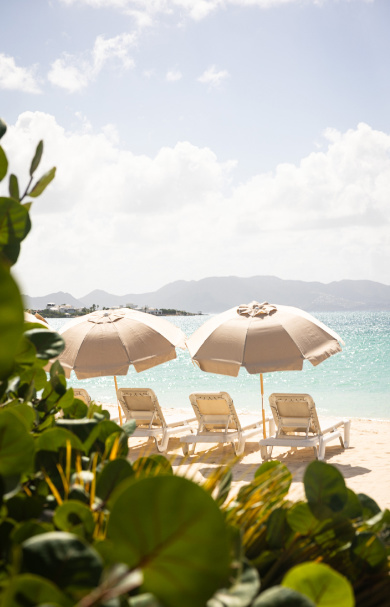 SANDY GROUND BEACH
Known for its eye-blinkingly blue waters, boats bobbing on their moorings in the bay, and a multitude of bars, Sandy Ground Beach is one of the island's most popular stretches of sand. The beach is backdropped by the scenic north and south hills, with calm, crystalline waters and a stretch of land – the eponymous Sandy Ground – jutting out between the salt pond and sea. Such is the beach's charm, it's the setting for the annual Anguilla Carnival, alongside frequent boat races, barbecues and other events. That's not to say it doesn't have a quiet side: the famous Pamead shipwreck is situated here where you'll enjoy the still waters and blue skies with a minimum of other visitors.
SHOAL BAY EAST
Fancy spotting some dolphins? Make a beeline for Shoal Bay East on the north shore – a consistent winner of 'the world's most beautiful beach' title for obvious and photogenic reasons, and famed for for its grinning, finned visitors. Despite its deserved popularity, there's never a shortage of peaceful, private spots to unfurl your beach towel on, thanks to a two-mile expanse of shimmering, milk-white sand. Radiating a kaleidoscope of blue hues, the sparkling waters offer dazzling snorkeling and prime paddleboarding opportunities.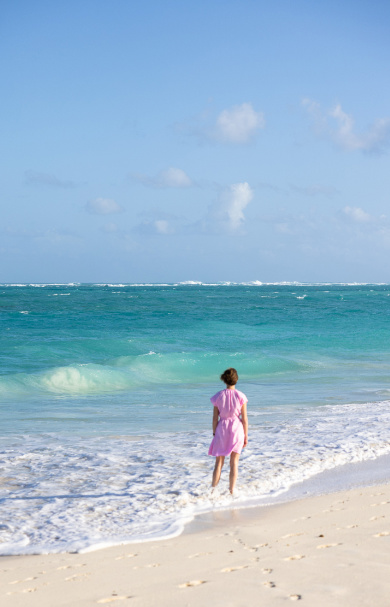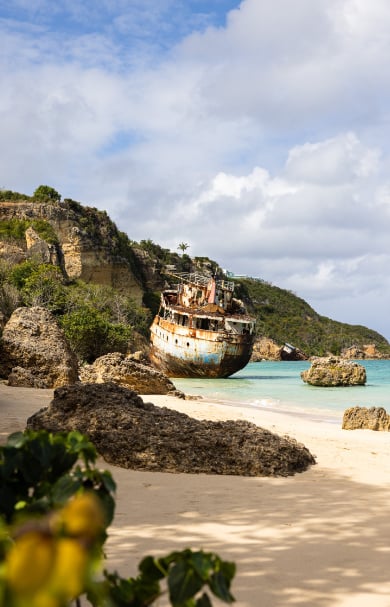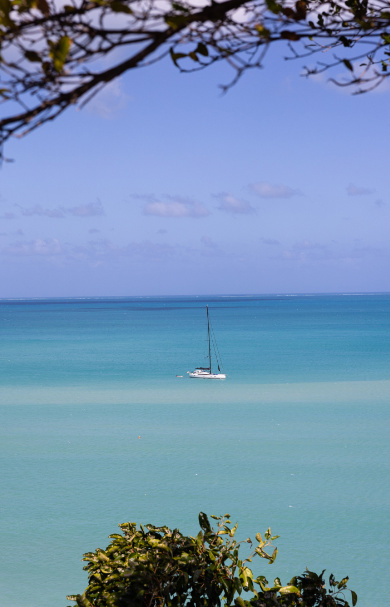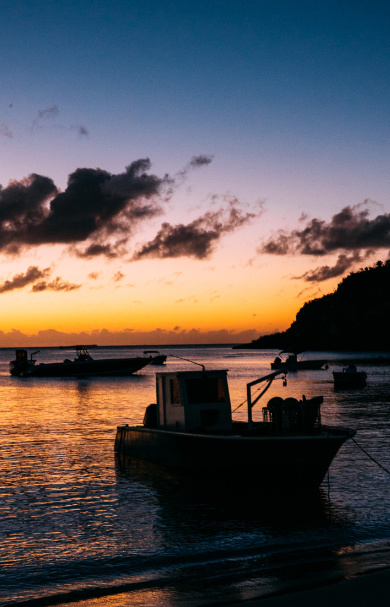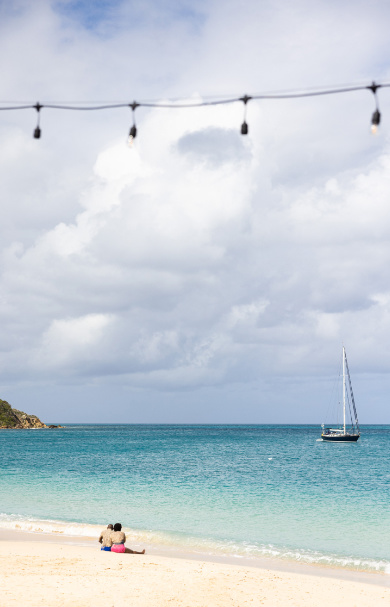 limestone bay beach
Graced with vivid turquoise waters, Limestone Bay Beach is a quiet, pristine spot. Other than a local family or two fishing by the rocky shoreline or enjoying a refreshing swim, you might have this beautiful beach all to yourselves. Good news for ÀNI Anguilla's guests: the beach is just three minutes away by golf cart. We also recommend pausing here as a pit stop during a bike ride from the resort; plunge into those enticing waters to cool off and reset. Our obliging team can set up sun loungers and umbrellas for you if you'd like to linger longer (highly advised).
Feeling inspired? Find out more about ÀNI, discover our luxury inclusions or book your stay…