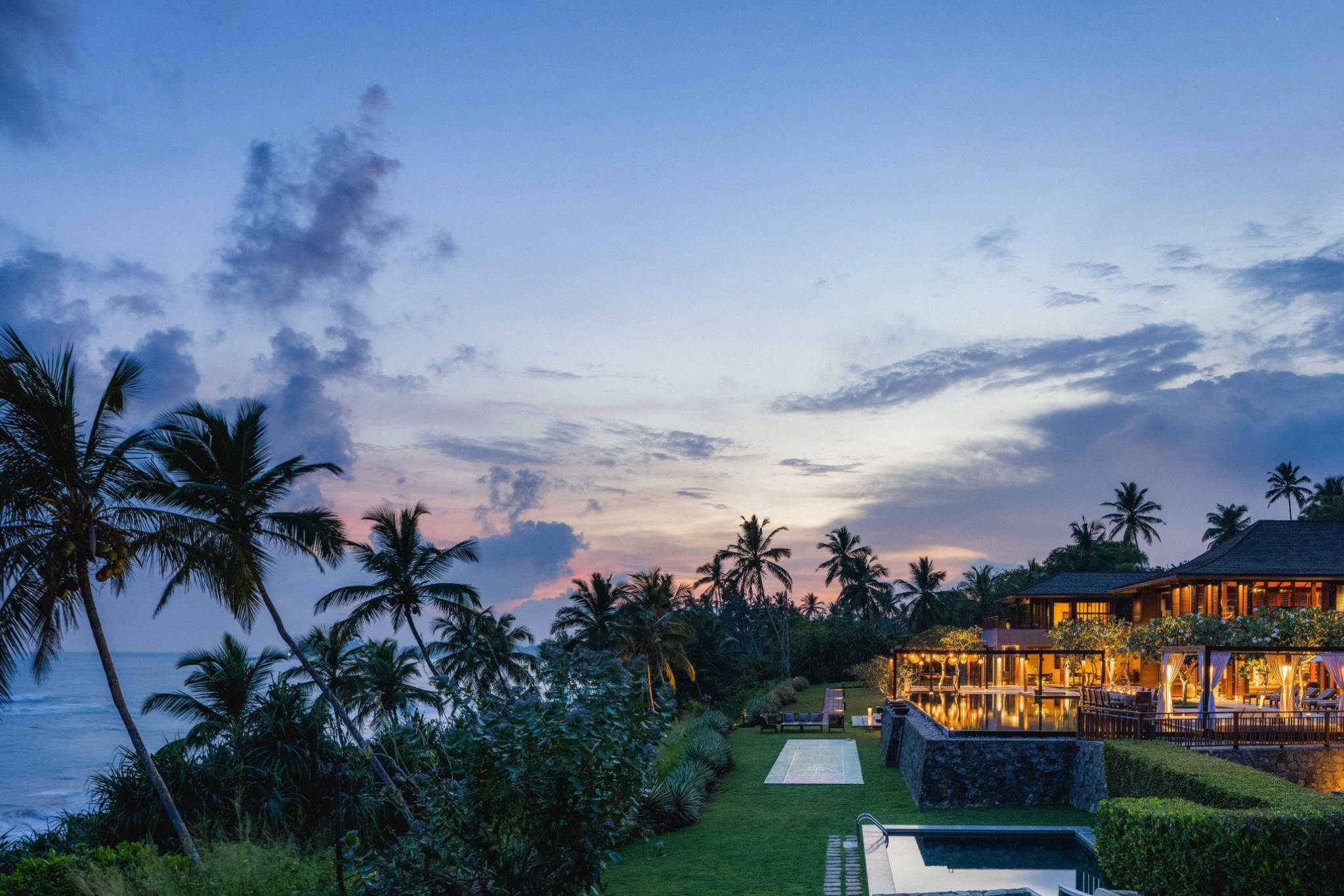 Sri Lanka calling:
10 reasons to visit
A world on one island, Sri Lanka abounds with awe-inspiring contrasts. From our beachfront perch on the sun-soaked southern coast, let ÀNI Sri Lanka be your launchpad to island adventures, encountering dramatically different landscapes, aromatic cuisines and ancient cultures along the way.

ÀNI tip, we recommend visiting soon. Sri Lanka has never looked more beautiful, and visitors can currently enjoy its wonders minus the peak-season crowds. (But not for long, we wager.) Every trip contributes to the island's future, making Sri Lankan adventures mutually rewarding. Here are 10 reasons to book your Sri Lanka trip now…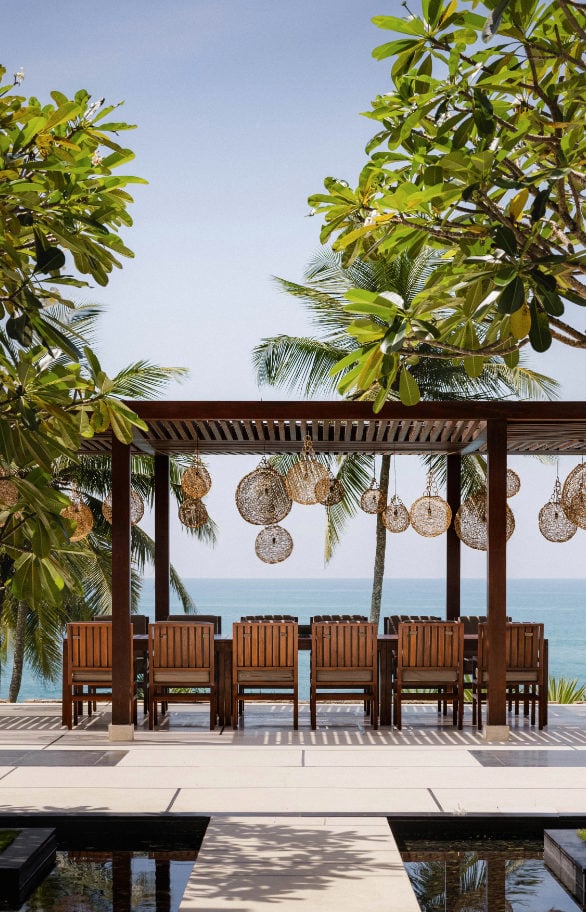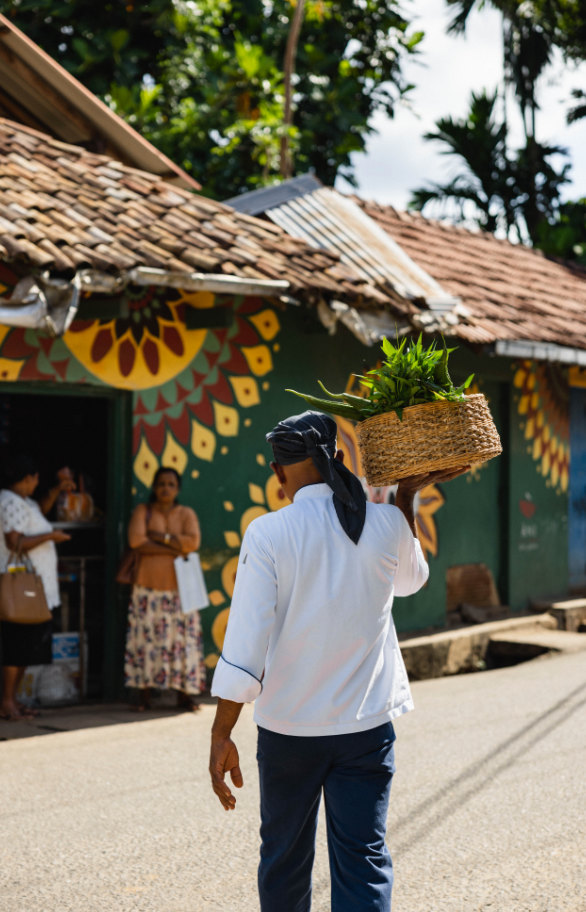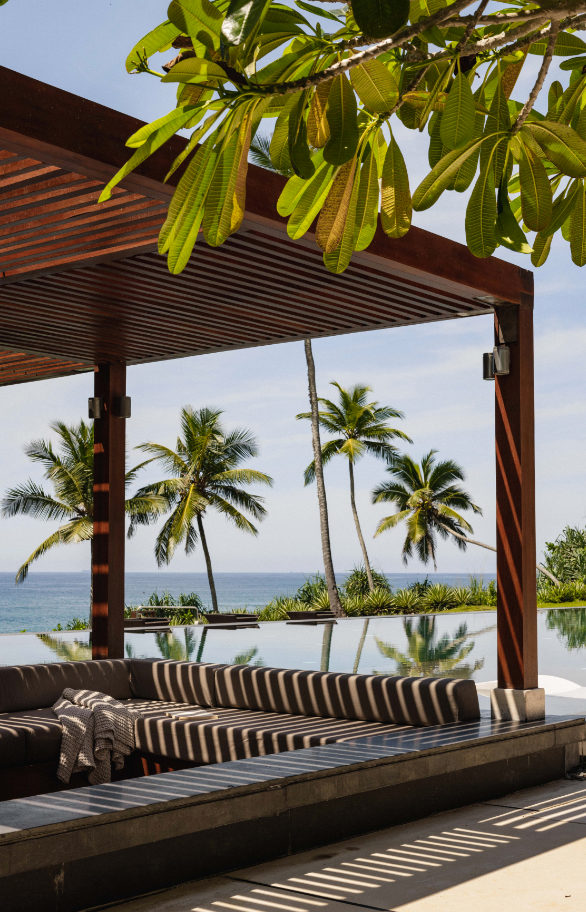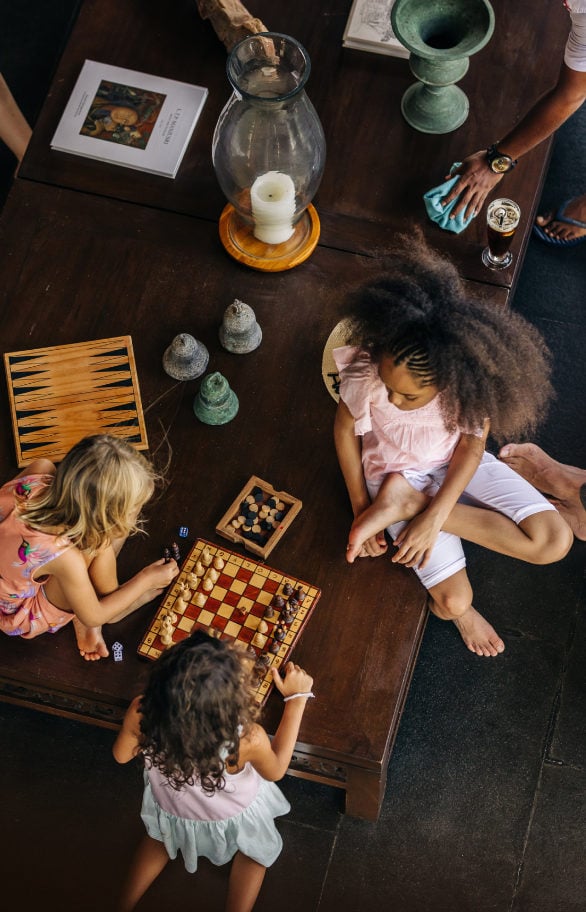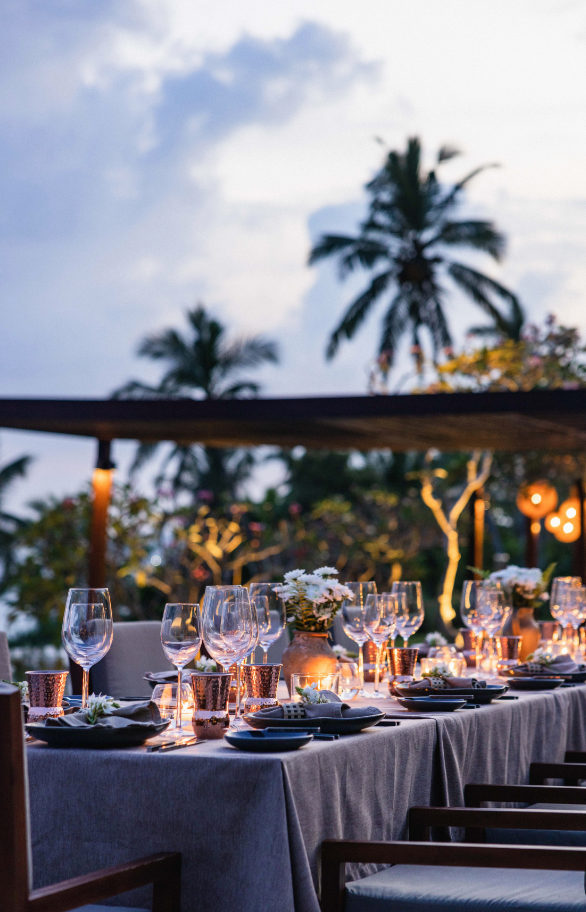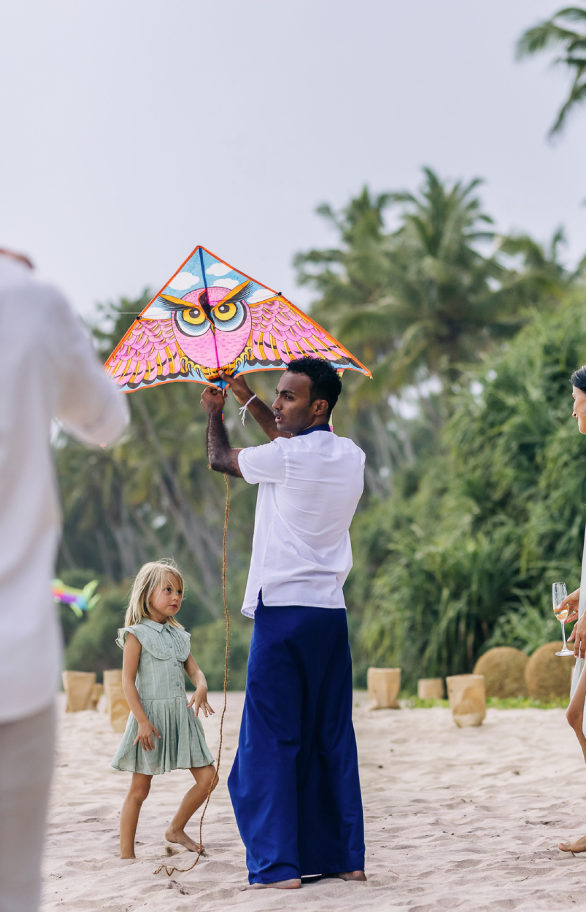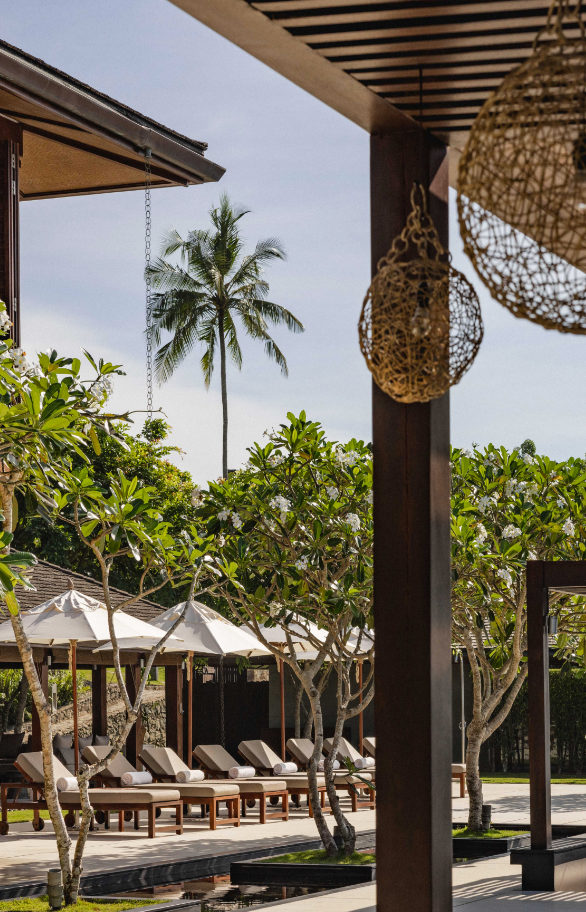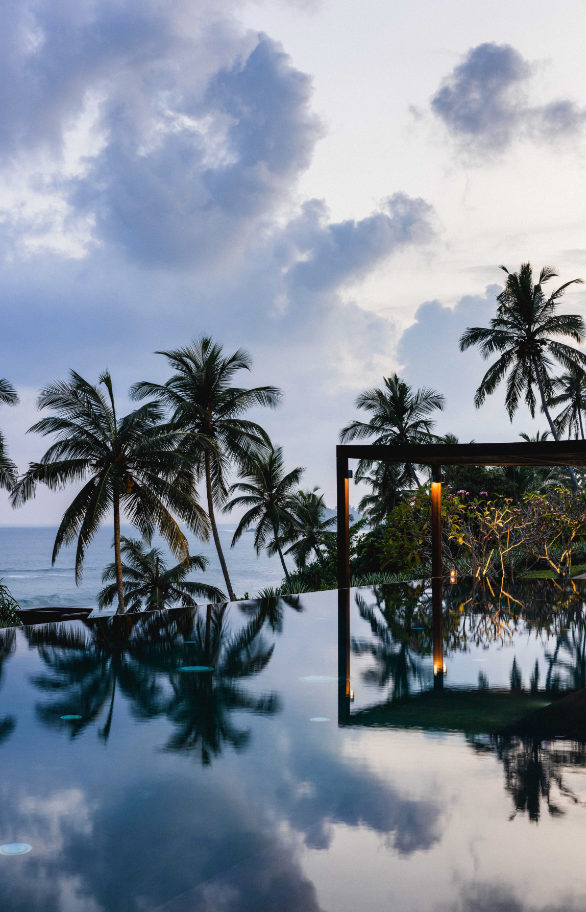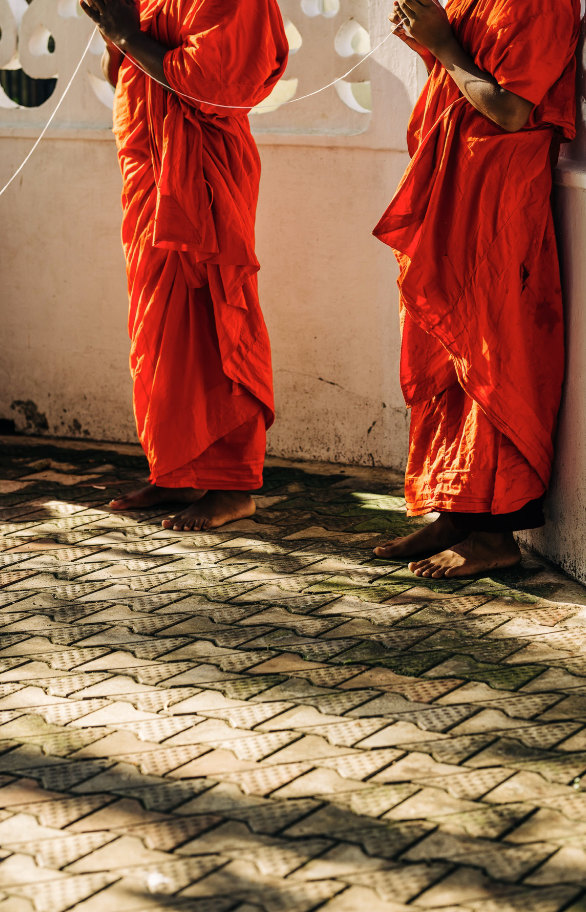 ÀNI Sri Lanka
Enveloped by jungle greenery, with a prime position overlooking a palm-fringed beach, ÀNI Sri Lanka channels the laid-back allure of the south coast. Every aspect of the resort's design, from its two infinity swimming pools to its multiple living and dining pavilions, capitalizes on those panoramic views. With crashing Indian Ocean waves, our beach below is designed for early morning walks, playing cricket or watching the perfect sunset at the end of a happy day.
Make yourself at home in our two poolside Living Salas: Villa Monara (Peacock) and Villa Divia (Leopard). Inspired by the nature-framing, open spaces of Tropical Modernism, both villas feature two-storey living and dining areas that include a lounge, wine cellar, bar, library and an interactive show kitchen. Alfresco dining can be enjoyed on the terrace, in the five-acre gardens, on the beach, and even in the shallows of the pool; expect delicious Sri Lankan and global cuisine.
Other treats in store include moonlit movie nights, family games, mountain-bike exploring, and sporting tournaments: tennis, beach or pool volleyball, or a family cricket or soccer match on the lawns. The outdoor shuffleboard court provides hours of fun, and archery lessons offer an introduction to this ancient art. Unwind with Ayurvedic spa treatments and beachfront yoga, and embark on unlimited island adventures organized by our team: tuk-tuk tours to local markets and villages, traditional cultural shows and vibrant music nights. Further afield, private helicopter tours or catamaran cruises reveal fresh perspectives, and guided tours of Galle Fort or hikes in the Sinharaja Forest Reserve (both Unesco World Heritage Sites) uncover island treasure.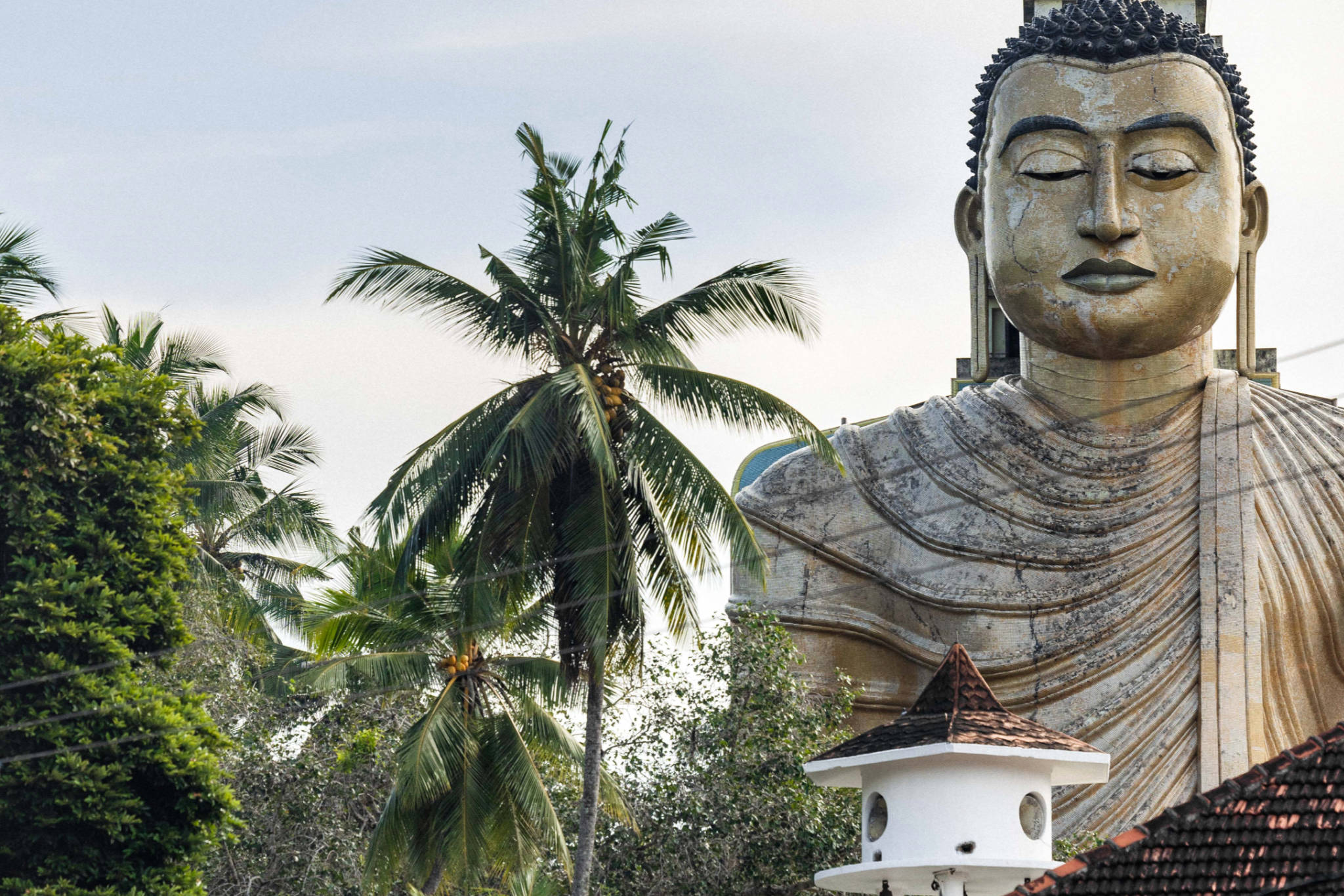 INCREDIBLE HISTORY
Ancient Traditions
Ancient temples, ruins and statues are dotted across the island, revealing Sri Lanka's unique interplay of Buddhist, Hindu, Muslim and Christian traditions. Close to ÀNI Sri Lanka, admire the island's largest Buddha statue, spanning 50m, at the Wewurukannala Buddhist temple in Dickwella, which dates back to the 18th century, during the time of King Rajadhi.
Storied Past
Sri Lanka's history stretches back beyond two millenia, its civilization shaped largely by the influence of the Indian subcontinent. Thanks to its position on maritime trade routes, the island was known to sailors from Greece, Rome, Persia, Malaysia, Armenia and China before the Europeans discovered an oceanic passage to India in the 15th century. The Portuguese, Dutch, French and British all tussled for colonial rule, with the Brits conquering the island in 1815. Wander the lanes of Galle Fort, a living museum and Unesco World Heritage Site, discovering its picturesque Dutch and British colonial architecture and immersing yourself in the daily lives of its residents. Browse the Fort's boutiques and jewelry stores, hear stories of its most famous landmarks from your local guide, and stroll the ramparts to the lighthouse, watching as children fly their kites above the azure sea.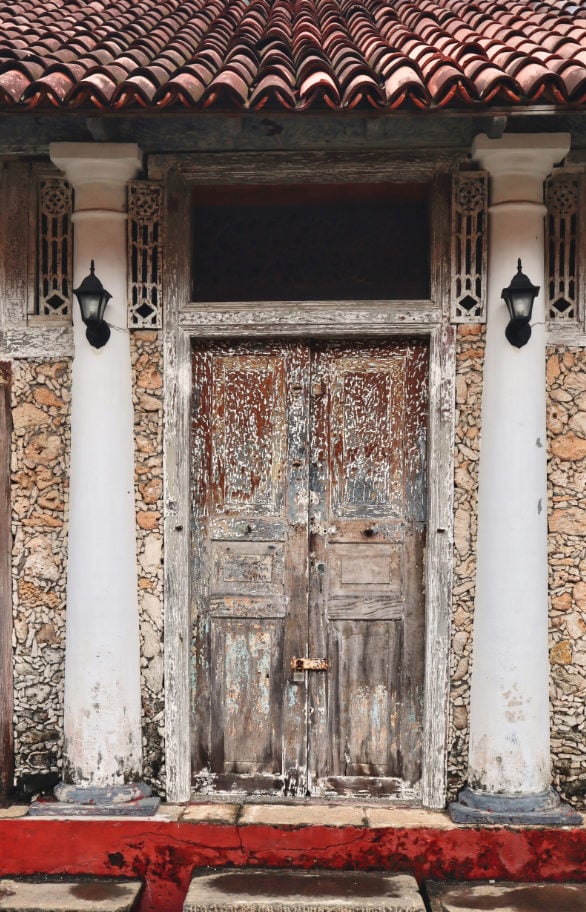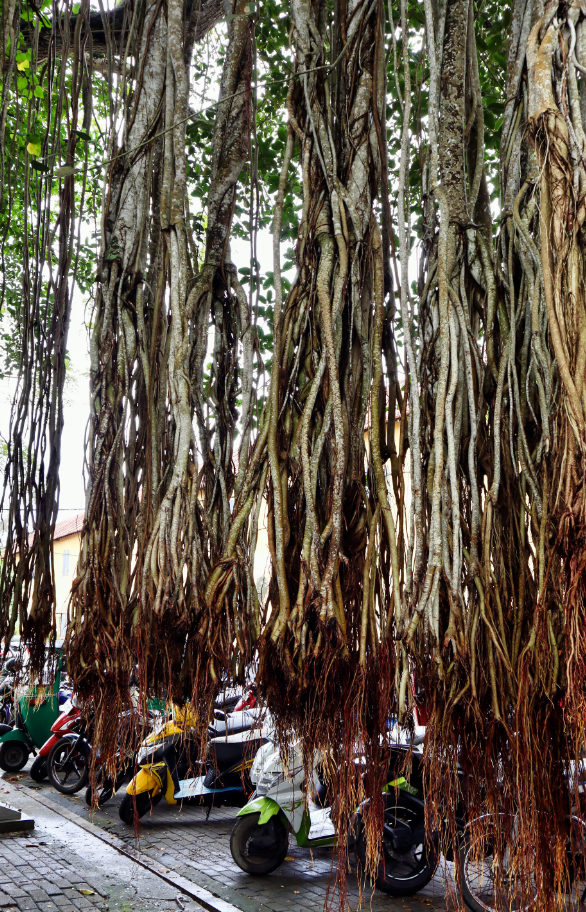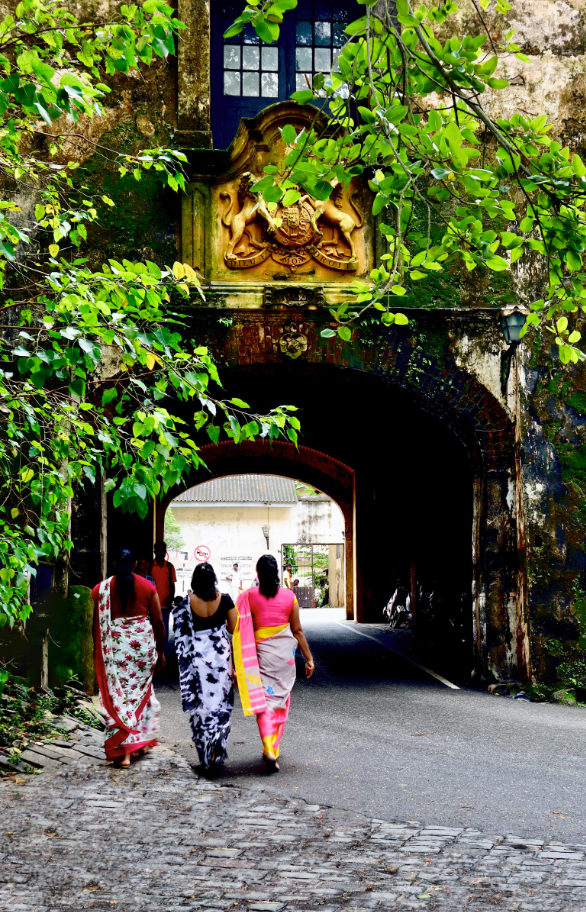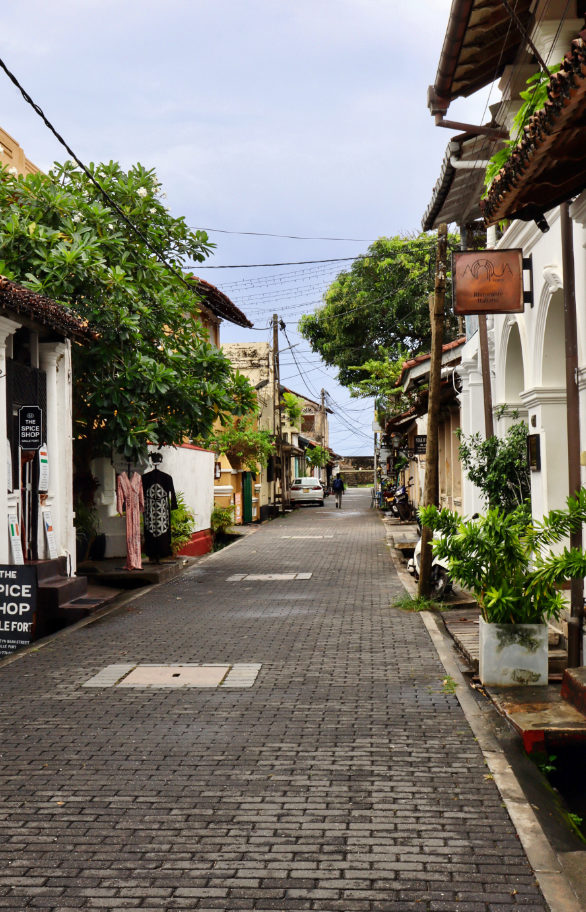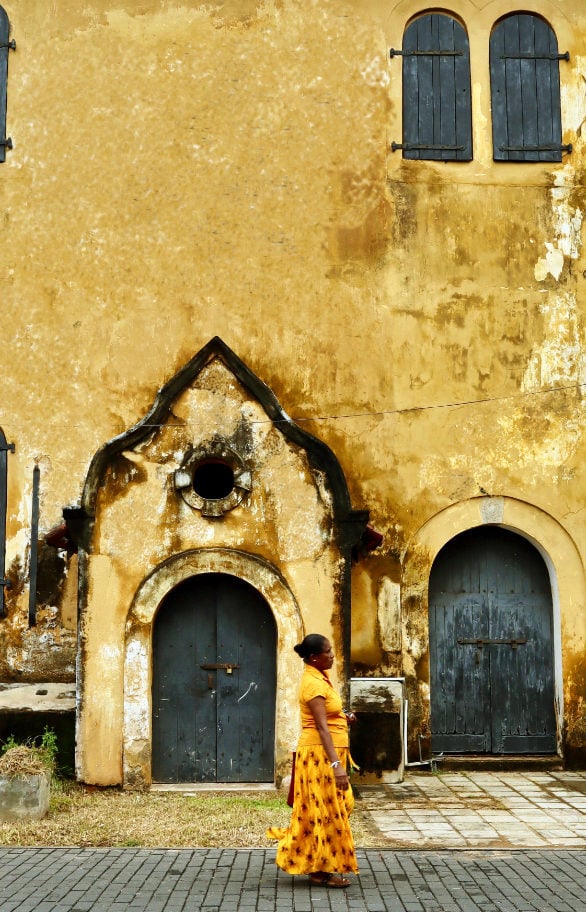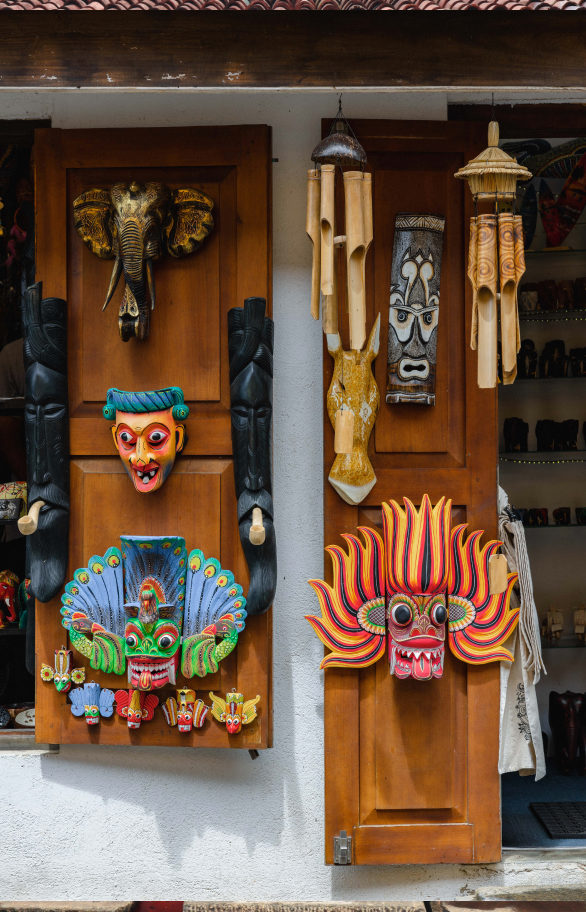 VIBRANT CULTURE
Traditional Arts
The island's rich history of artistry is beautifully expressed in the Southern Province. Our guests can watch traditional dance performances, listen to folk music performances, and admire Sri Lanka's extraordinary masks. Jewelry starring sapphires, rubies and other precious gems from the island can be purchased in Galle or Colombo. Art-lovers will relish a trip to ÀNI Art Academies Sri Lanka, which helps underprivileged young artists forge creative careers. Guests can commission their very own piece of art to take home with them.
Festivals & Holidays
Religious festivals take place throughout the year, with regular holidays honoring Poyas (full moon days) and key occasions. Highlights for visitors include Sinhala & Tamil New Year (around mid April), which celebrates the end of the harvest season or spring. Vesak is celebrated in the first week of May, commemorating the crucial milestones in the Buddha's life: birth, enlightenment, and nirvana. During this week-long celebration, the island comes aglow with lanterns and illuminated pandols (illustrated stories) representing the Buddha's light.
Lauded Architecture
Sri Lanka is the home of Tropical Modernism, an architectural style developed by Geoffrey Bawa. Defined by its use of local materials and indoor-outdoor connectivity, the movement inspired our own resort villas. Nature and design are in harmony at ÀNI Sri Lanka, with views of the magnificent Indian Ocean at every turn, and flora and fauna to soothe the soul. Geoffrey would approve.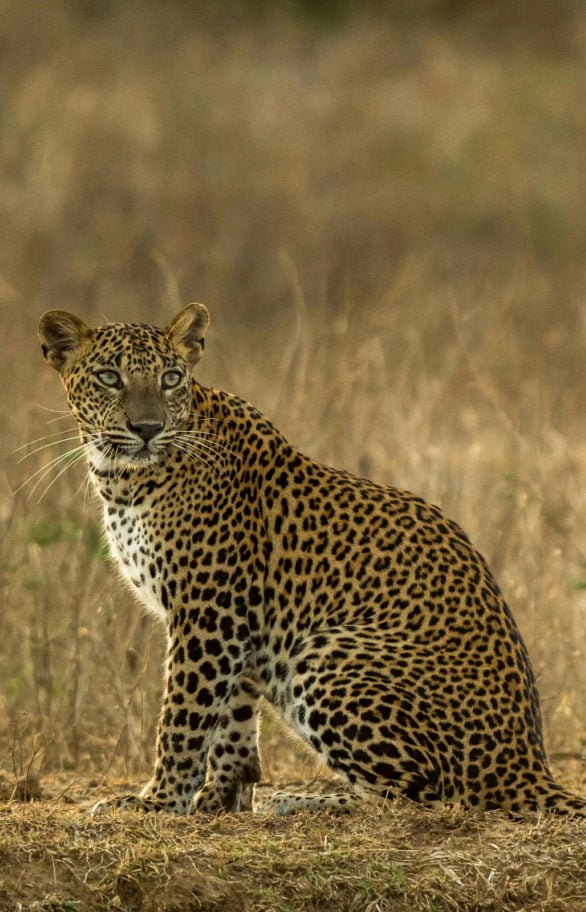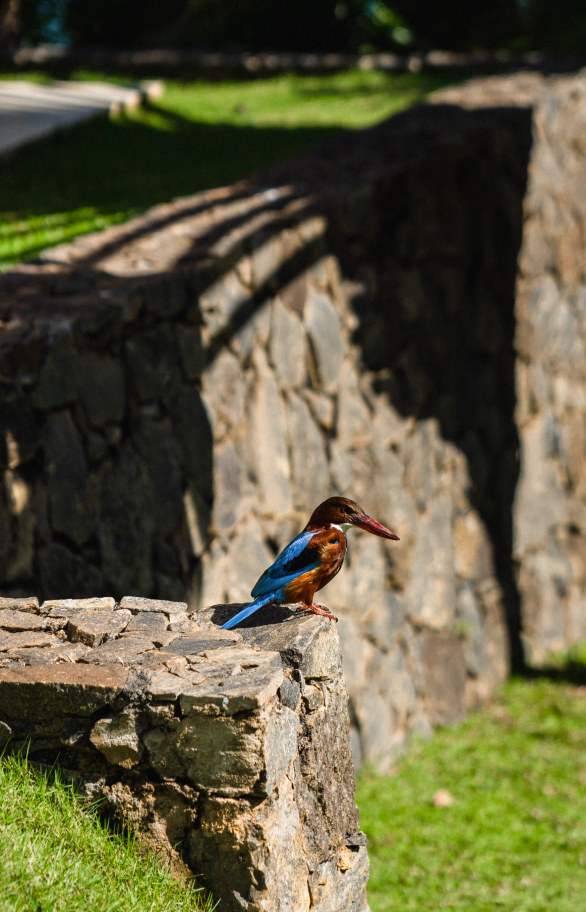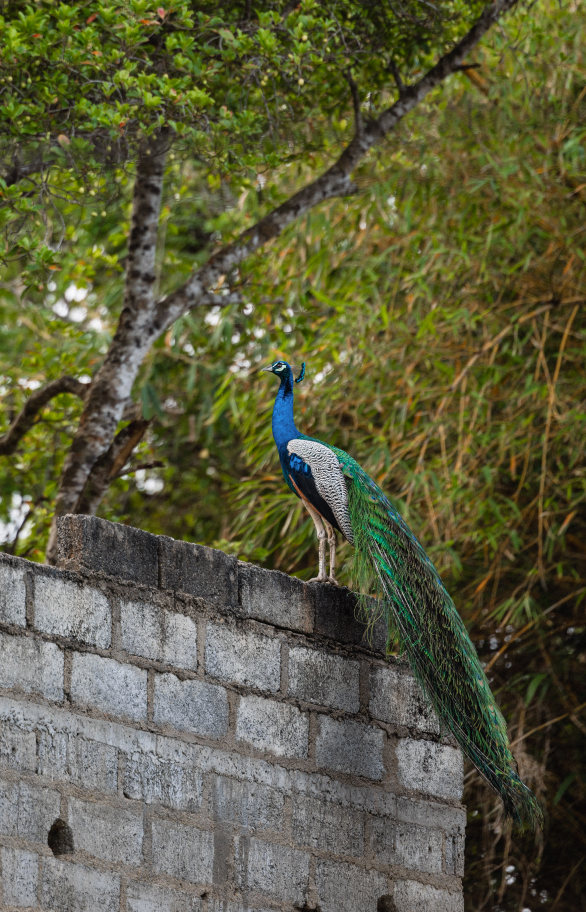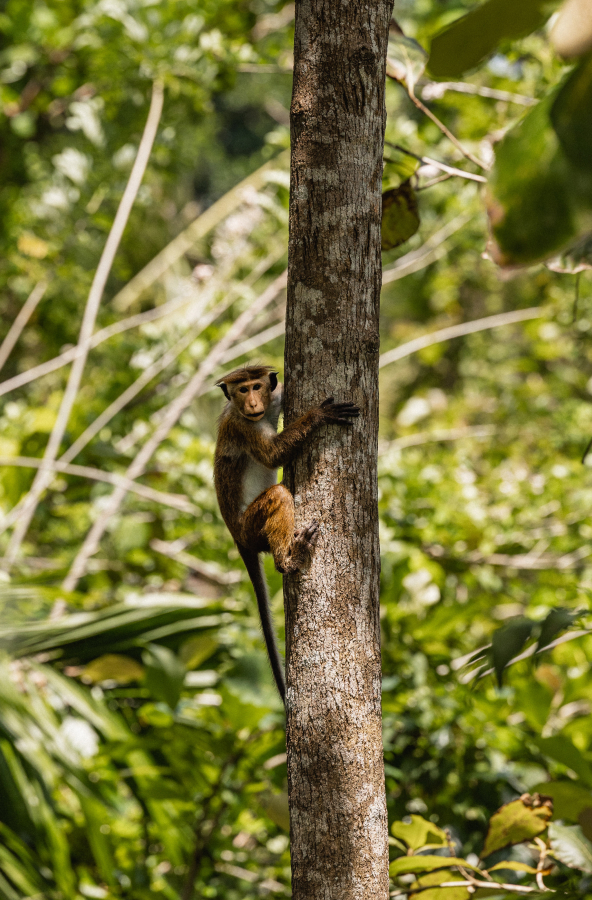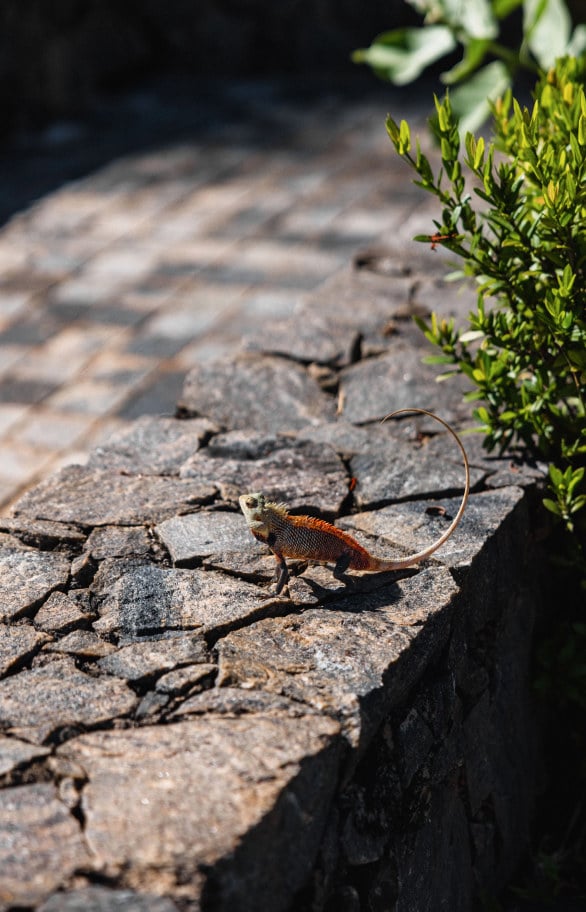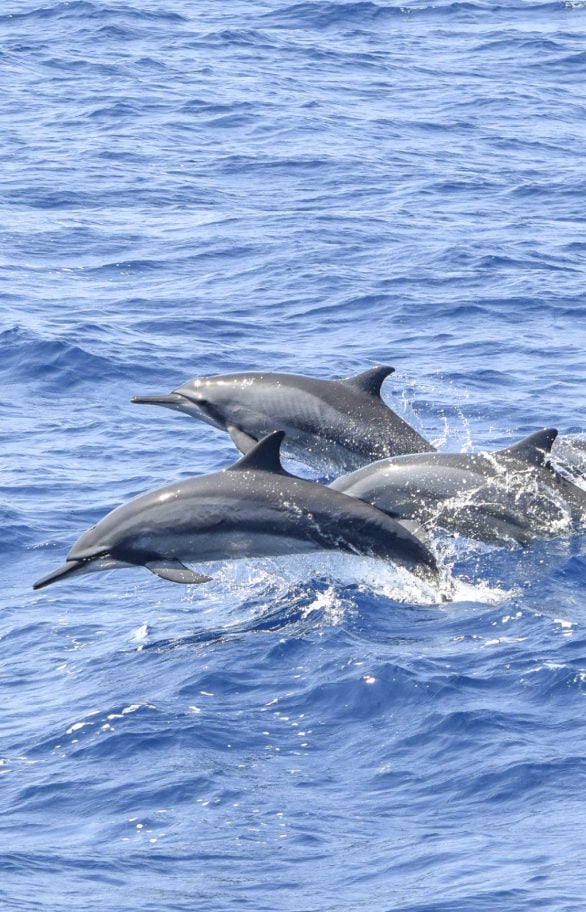 nature & wildlife
Incredible Wildlife
Whether you want to see whales breaching in the Indian Ocean, elephants and their babies stomping ponderously through the jungle, gem-bright birds flitting amid their tropical habitat or elusive leopards lounging in national parks, you're in the right place. Sri Lanka is home to all creatures great and small. In our grounds, encounter shy monkeys, melodious birds and swaggering peacocks.
Thrilling Safaris
No trip to Sri Lanka is complete without a safari adventure. ÀNI Sri Lanka is ideally positioned for exploring the region's legendary wildlife reserves. Bundala National Park is renowned for its birdwatching, while Udawalawe National Park is home to an elephant orphanage, where you can sponsor an orphaned baby elephant. Yala National Park is famous for its leopards, boasting the highest density of these elusive big cats in the wild worldwide. Let our chef prepare a picnic for your daytrip.
Glorious Beaches
With a coastline spanning 1,340km (830mi), Sri Lanka flaunts an abundance of beautiful beaches. Perched on the southwest coast in Dickwella, ÀNI Sri Lanka's spot is undeniably among the most lovely. Enjoy sun-kissed strolls, family games and molten-gold sunsets along our shore. Go swimming with turtles and dolphins in Mirissa (under an hour's drive away), or embark on a whale-watching trip on a luxury charter. We can arrange an array of private boat trips and cruises, tailored to your tastes.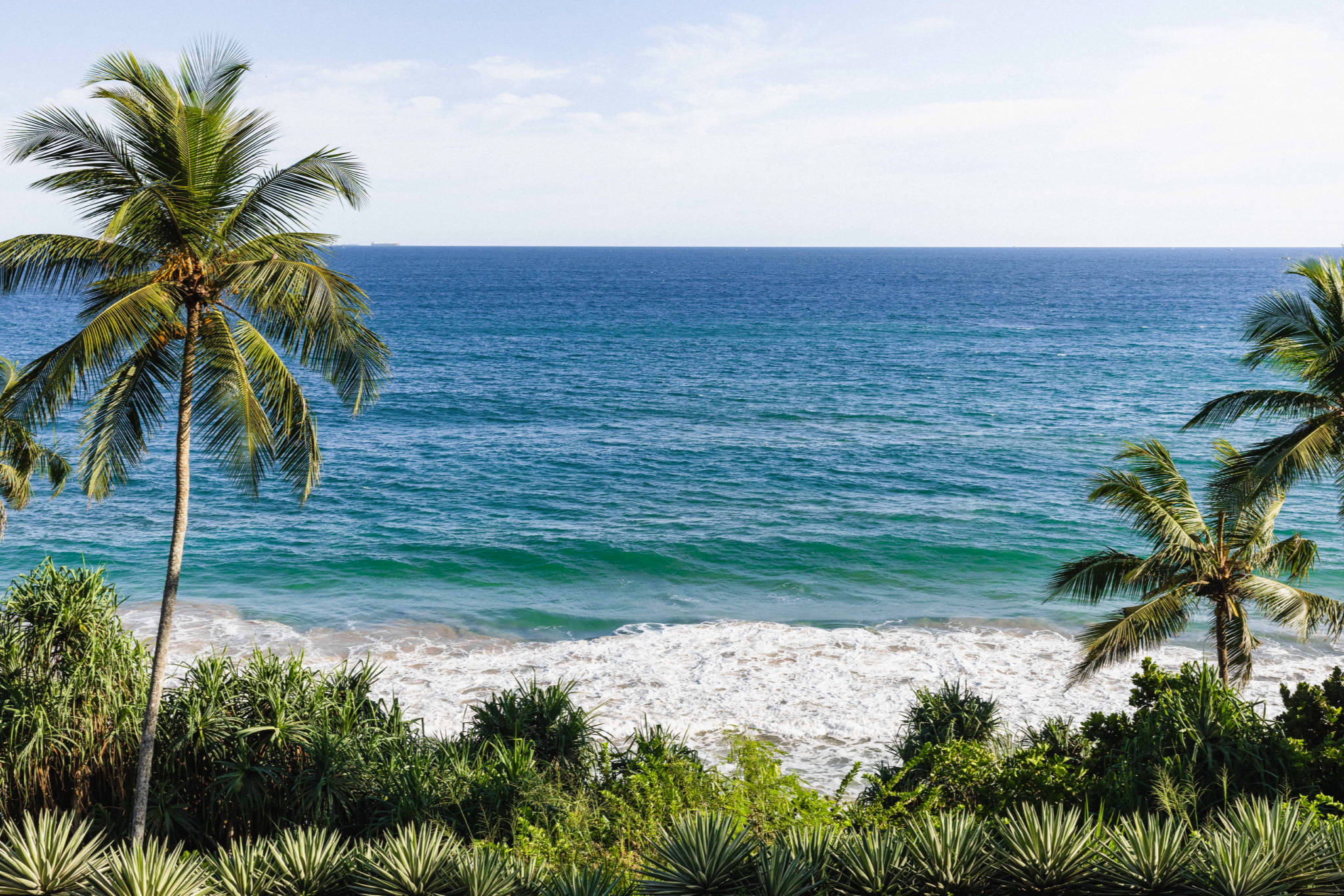 tropical climate
Vit-D Delivery
Sunseekers, soak up the rays. The prime time to visit ÀNI Sri Lanka is December to April, with annual temperatures on the coast averaging at around 28°C (82°F). Expect tropical rainstorms during May and June, the monsoon season; July and August offer more settled weather for summer holidays. The monsoons return in September and October, bringing short bursts of warm, tropical rain that feel very welcome and utterly refreshing.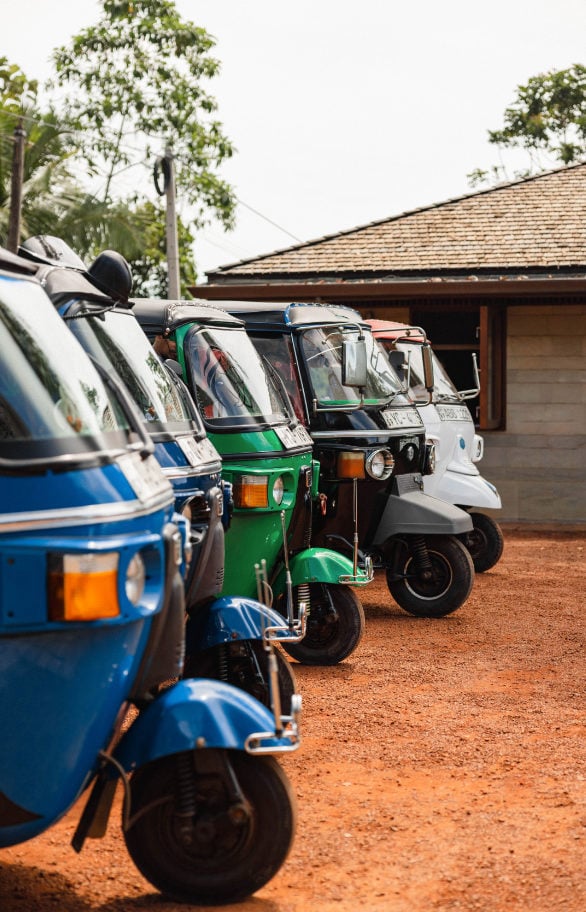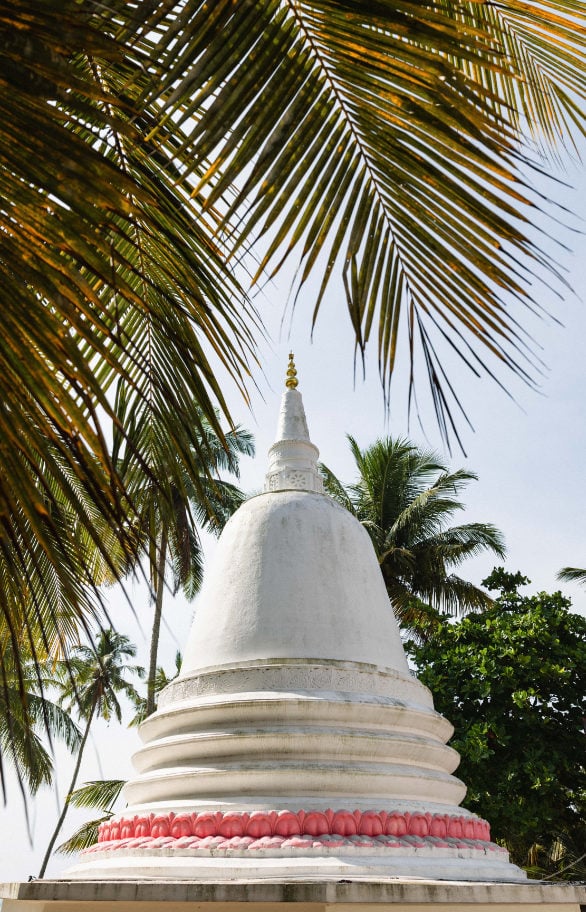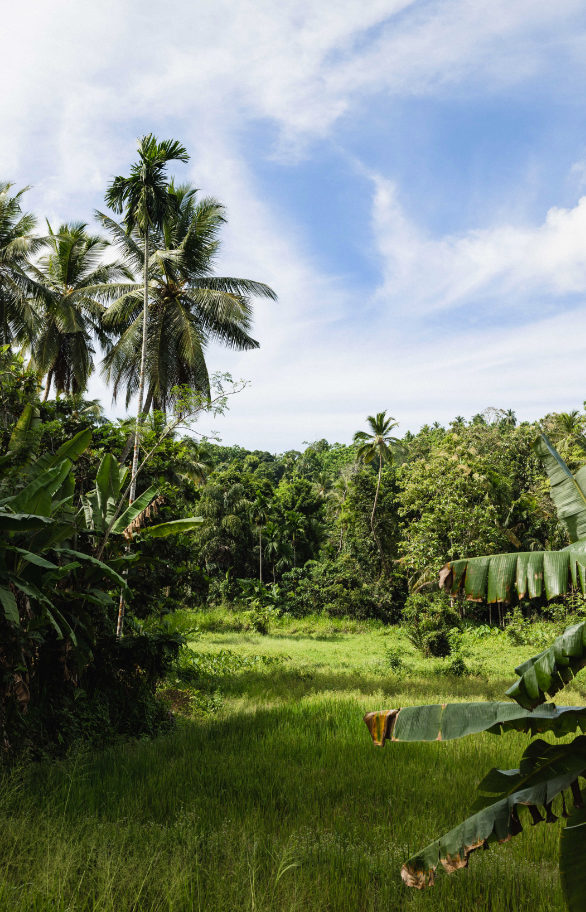 unlimited adventures
Natural Highs
Whether you crave adventures on land, water or in the air, ÀNI Sri Lanka can arrange them all. Sri Lanka is the perfect place for forest hikes, mountain-bike rides and trips to cascading waterfalls. Deep-sea fishing and scuba diving provide adrenaline-fueled open-water fun, while the whole family will enjoy releasing turtle hatchlings from a local hatchery. Ancient Mulkirigala is a sight to behold at sunset, after hiking the 533 steps to its summit. You'll certainly deserve a thambili (king coconut water) after that.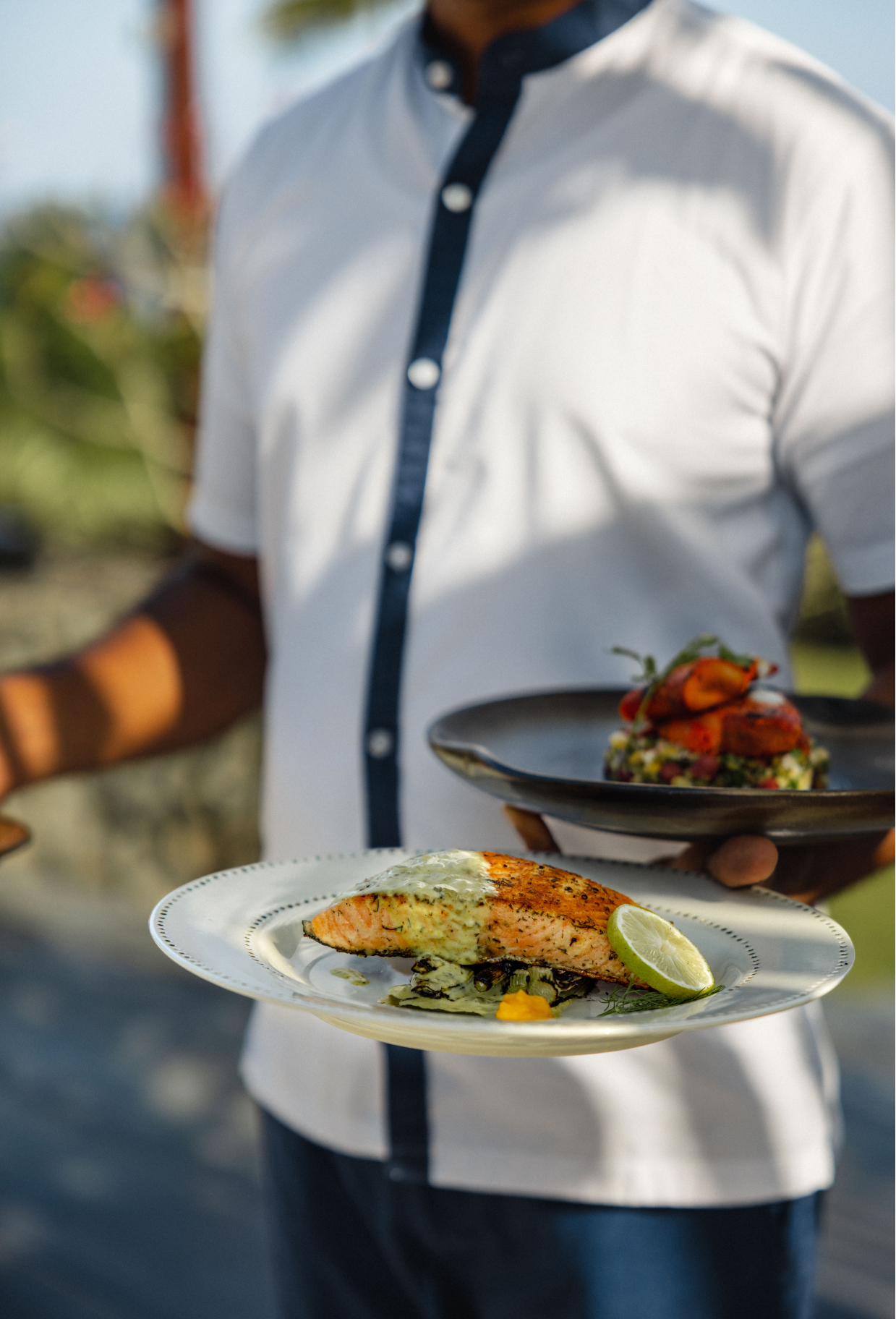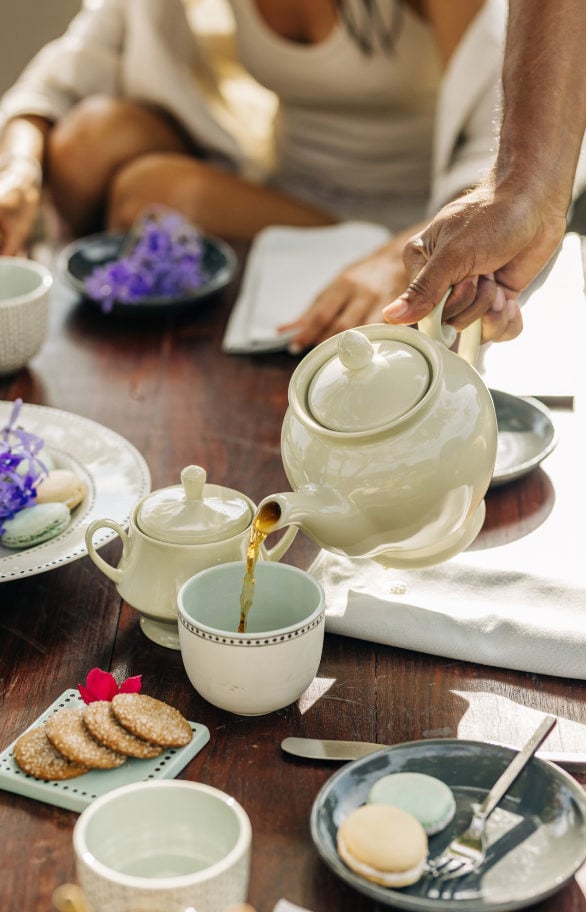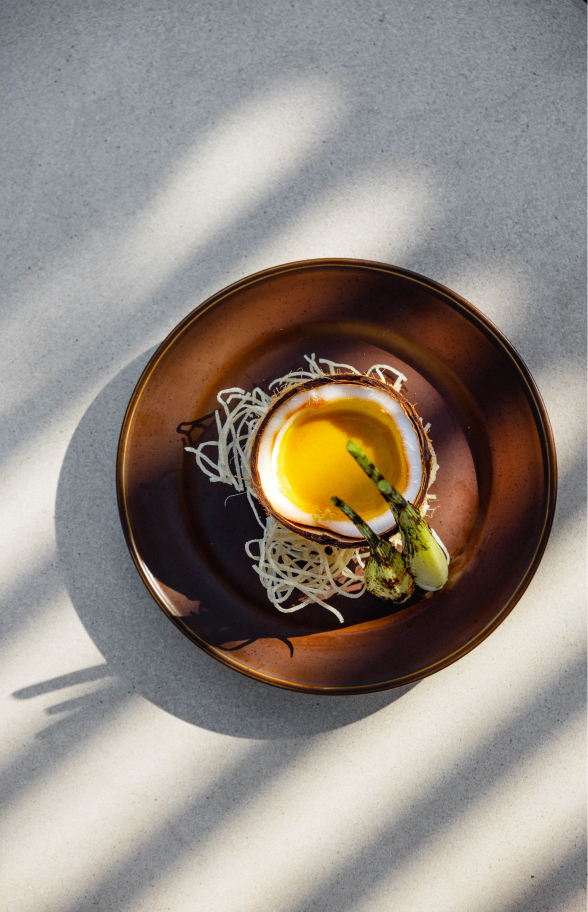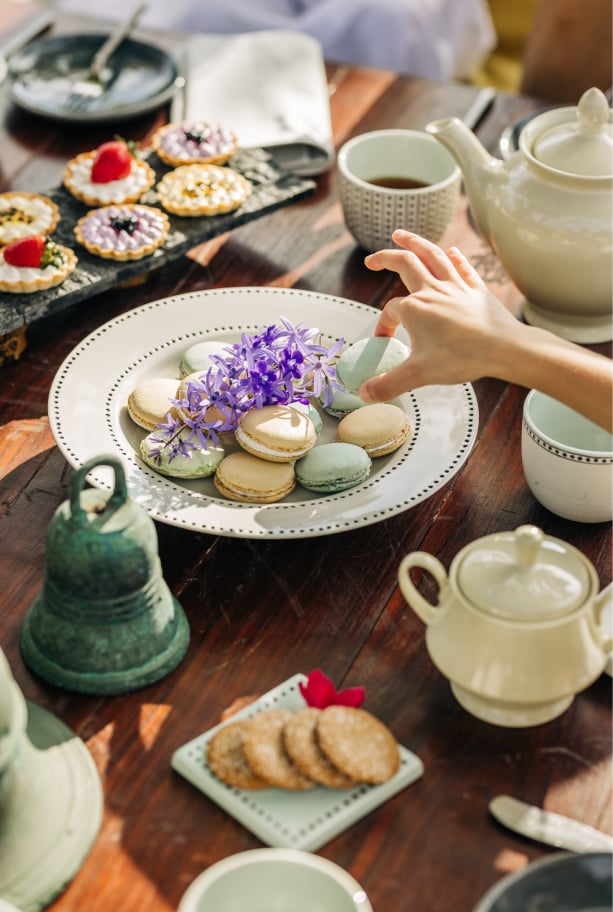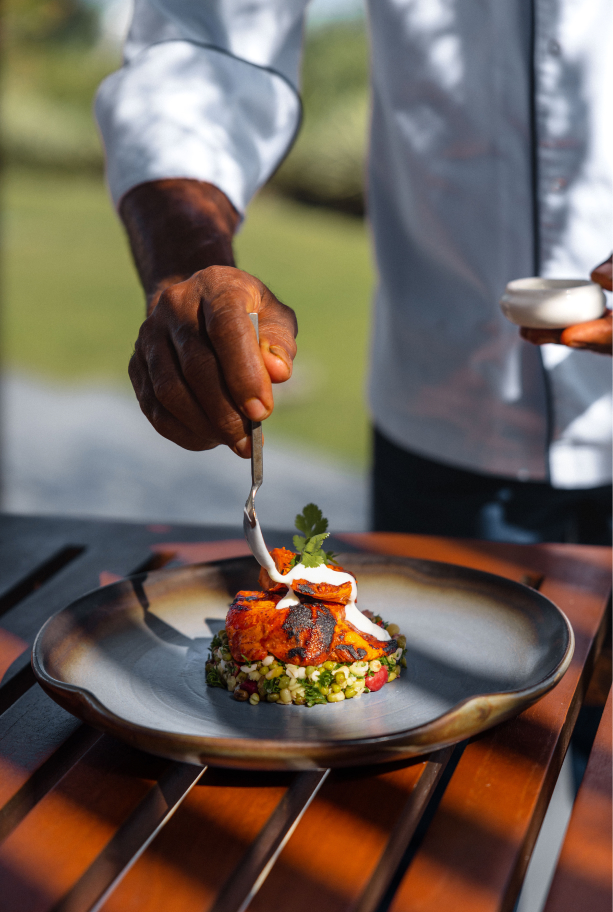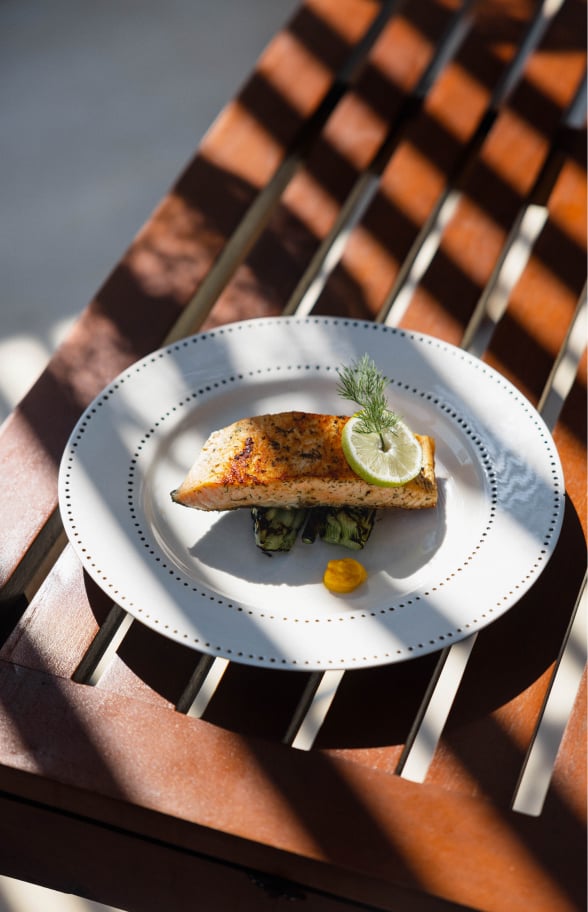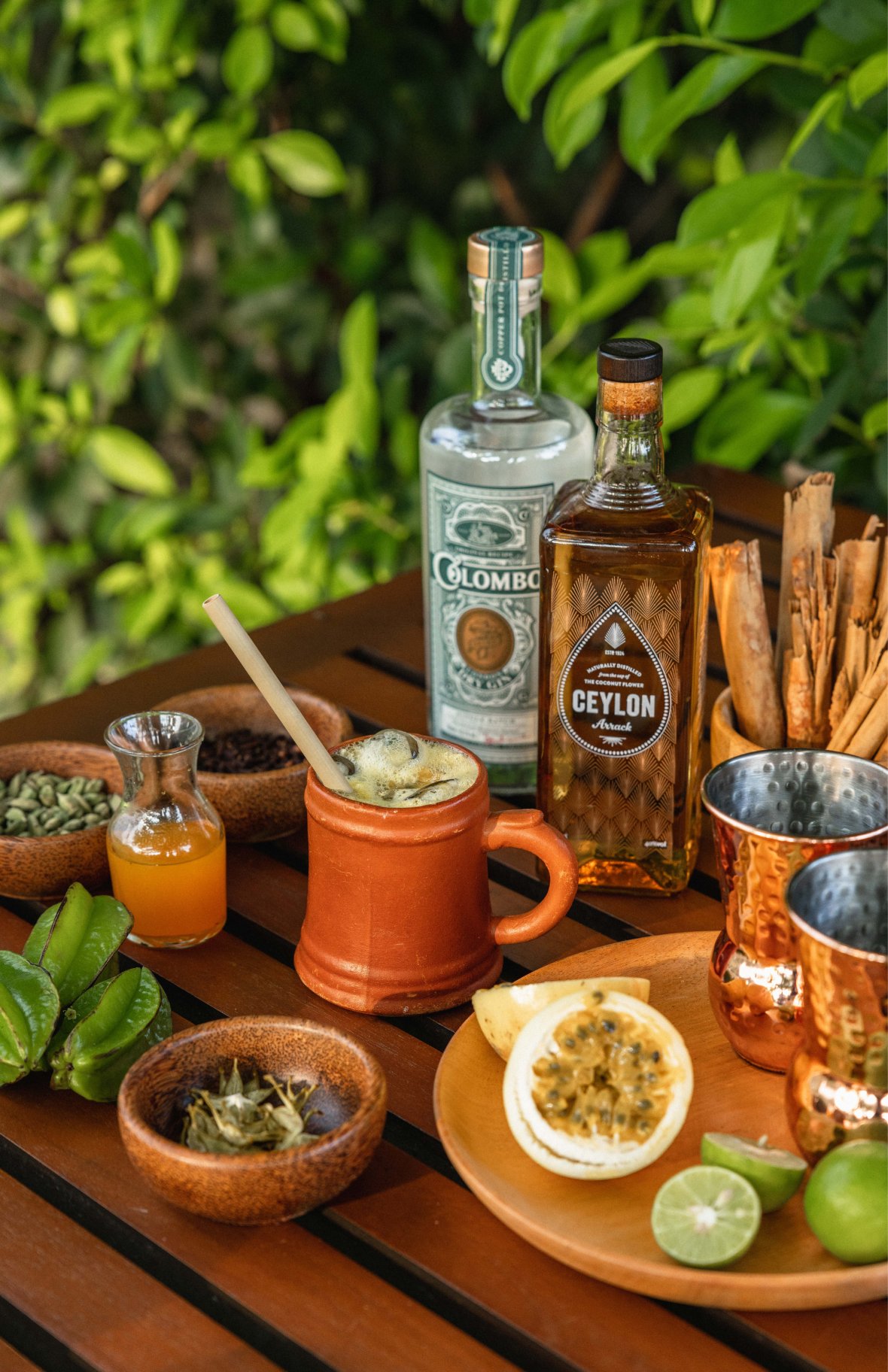 DELICIOUS FOOD & DRINK
Flavor-packed Food
Discover Sri Lanka's world-famous cuisine at ÀNI Sri Lanka, whose full-board rates include all meals, snacks and drinks. For breakfast, try egg hoppers topped with zingy sambols. Rice and curry is the national staple, but with the diversity available, you'll never eat the same meal twice. Edible highlights include incredible seafood, diverse spices, heroic coconuts, delicious fish and flavor-packed produce. Sweet-tooths will love the island's tropical fruit (including a bevy of bananas) and Sri Lankan sugar, aka jaggery. Our menus include Sri Lankan, Indian, Chinese, Japanese, French and Italian options; we cater to all dietary requirements and offer halal and kosher menus, too.
World-famous Tea
It's always tea time in Sri Lanka, the world's fourth-largest producer of tea. The European planters drawn to the island in the early 19th century originally tried to grow coffee; when the crop failed, they turned their attention to tea. Learn all about the iconic beverage from leaf to cup, and taste Virgin White Tea at Handunugoda Tea Estate. Back at the resort, our traditional afternoon teas celebrate the leaves of Ceylon, as the island was once known, with tea tastings and snacks.
Arrack Cocktails
Thirsty for something stronger? Sri Lanka is the world's largest producer of coconut arrack: a distilled alcohol drink made from the fermented sap of coconut flowers. The sap is collected by toddy tappers, who nimbly scale the tops of the coconut trees, tapping the tree for its nectar. The liquid naturally ferments into a liquid called toddy, which is then distilled. Coconut arrack can be sipped neat, paired with ginger beer, or used in cocktails. Let our expert barmen rustle up the perfect ÀNI Ceylon with passion fruit, lime, king coconut water and Ceylon arrack.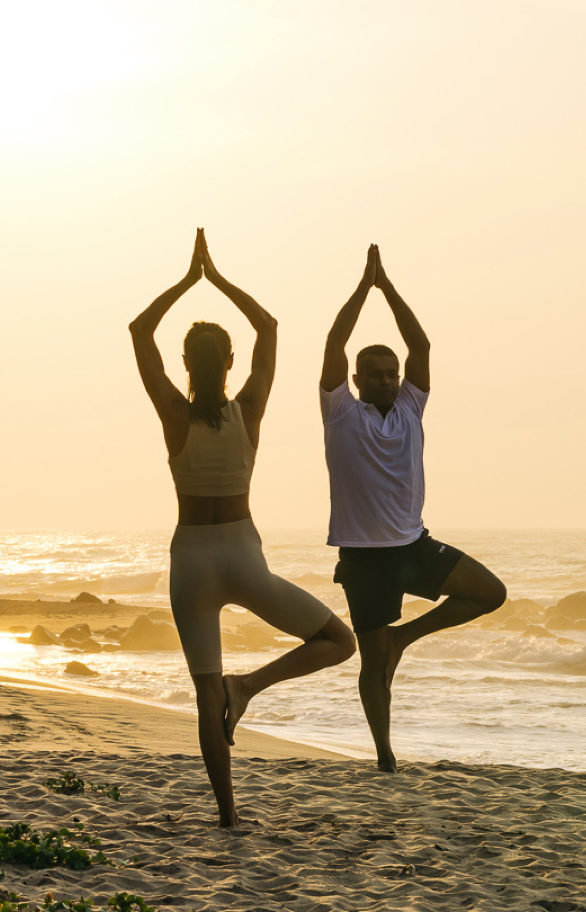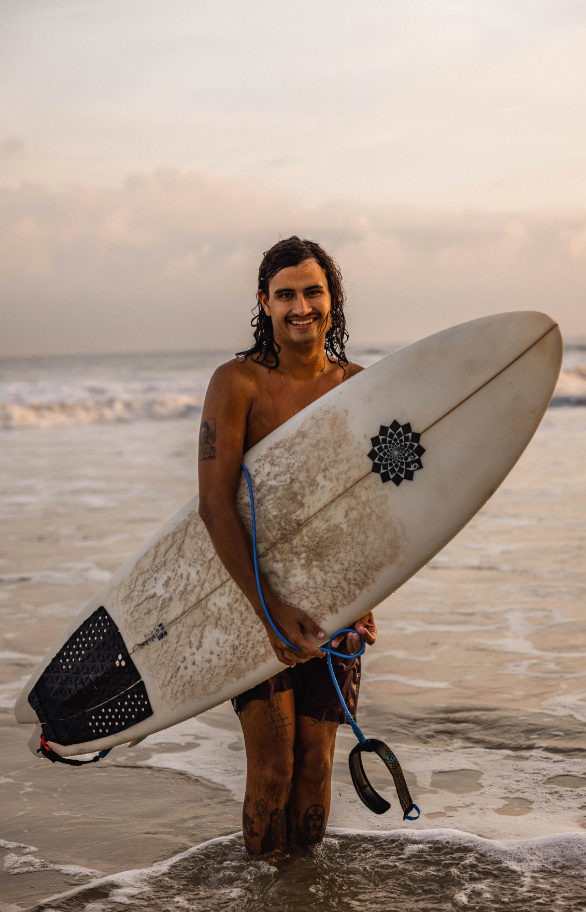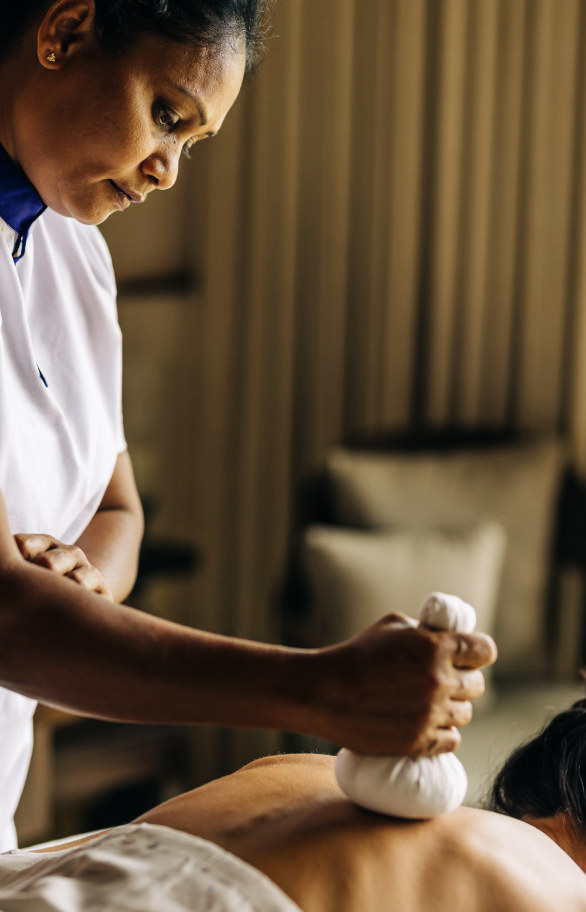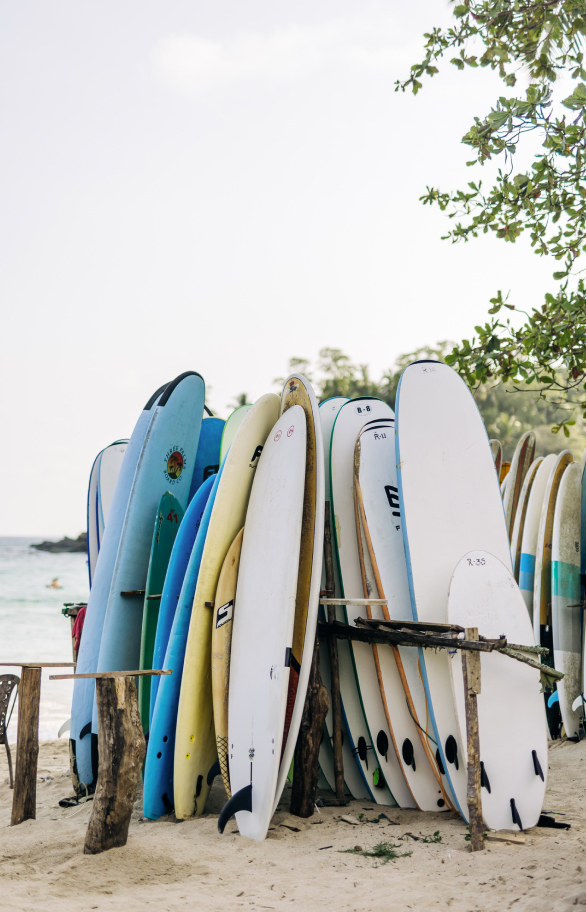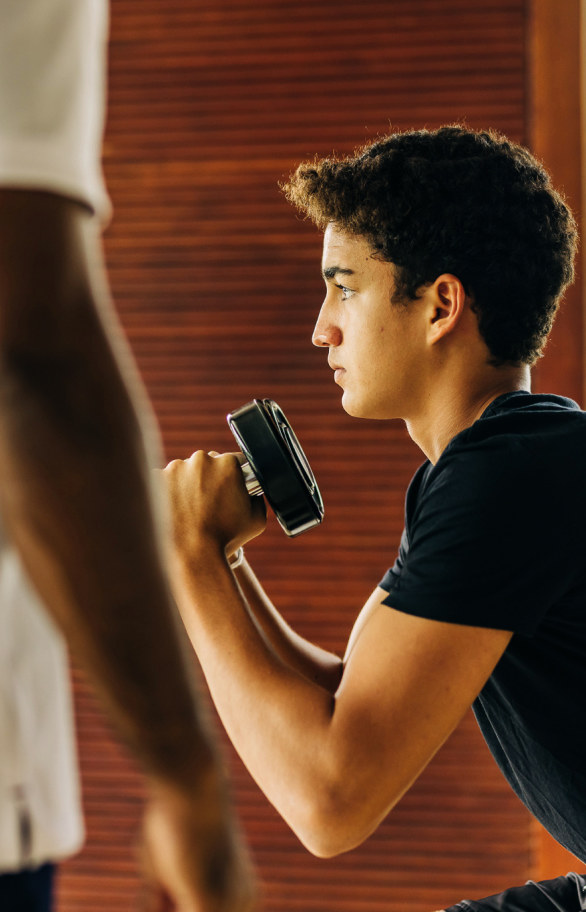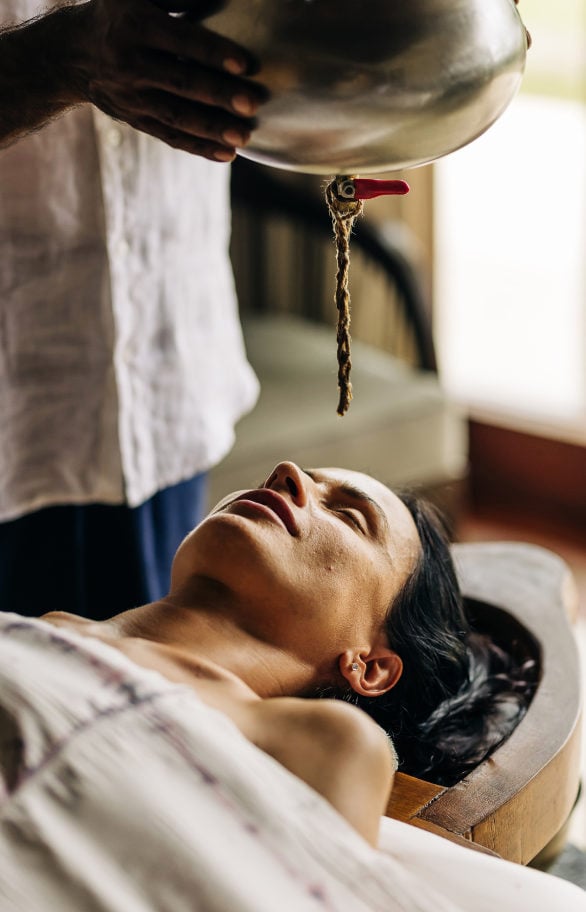 meaningful wellness
Ancient Wisdom
Sri Lanka has ancient traditions of indigenous wellness, known as traditional medicine or Hela Wedakama, practiced for thousands of years. The island also has its own version of Ayurveda, encompassing Indian, indigenous, Greek and Arab influences. The ancient kings helped protect the survival and continuation of Ayurvedic wisdom; the tradition thrives here today. Guests can enjoy Ayurvedic spa treatments at ÀNI Sri Lanka, under the guidance of Manjula, our Ayurvedic doctor.
Surfing & Yoga
Soak up the island lifestyle with two of the south coast's favorite pursuits: surfing and yoga. Book private surfing lessons, tailored to your level of experience, with our local pro at the famous breaks of Hiriketiya and Nilwella. Relieve any surfing-induced muscle knots with some mindful movement and breathing. We arrange guided yoga and meditation on the beach, in our peaceful gardens or in the serene Yoga Pavilion.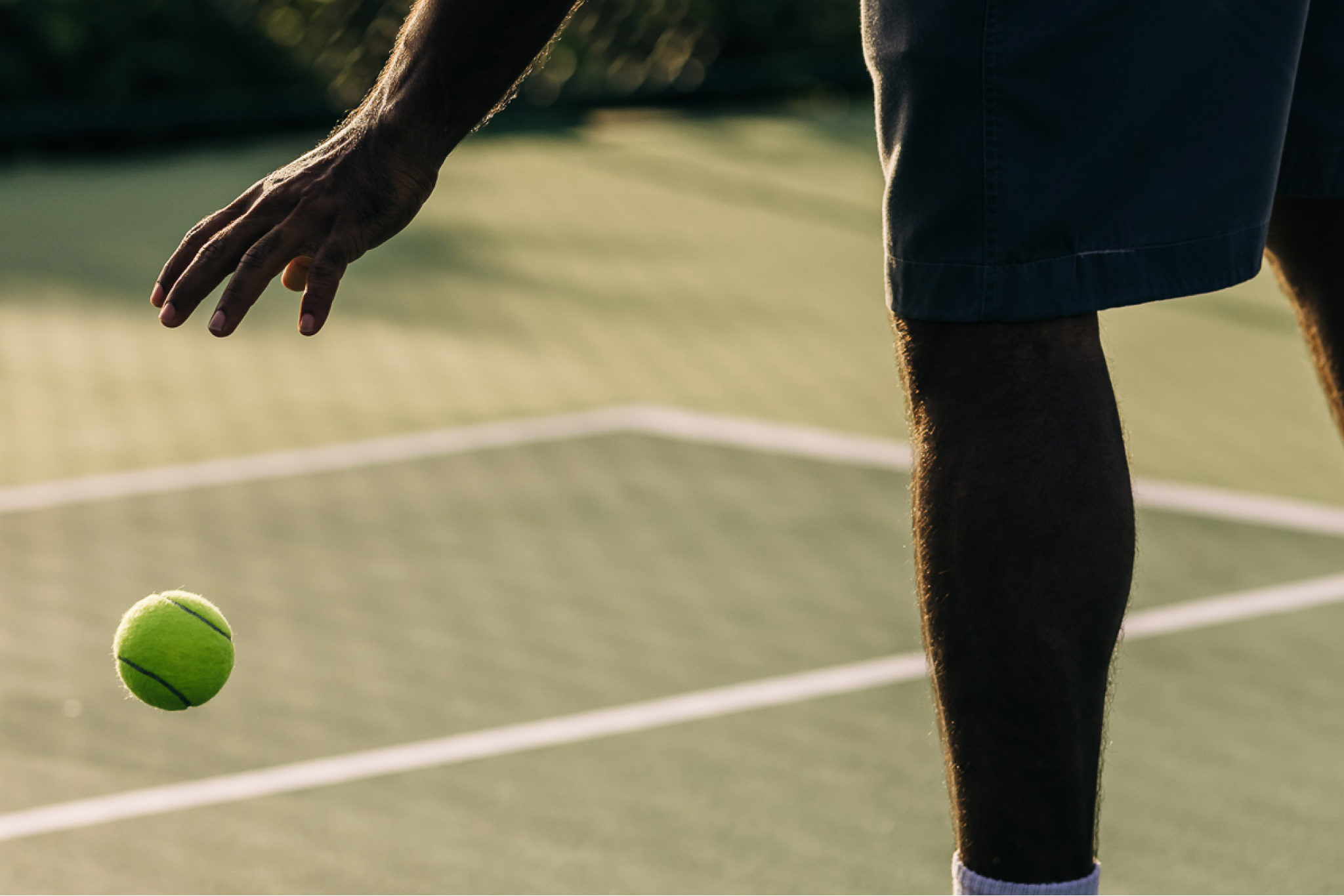 sporting prowess
Cricket
To earn brownie points with the locals and our team, come to Sri Lanka armed with a curiosity for cricket. Cricket was introduced to the island during the colonial era by the Brits; the earliest-known match was recorded in 1832. In July 2023, Sri Lanka's cricket team will play Pakistan for two Test matches at home; catch the action at ÀNI Sri Lanka, with beachfront screenings. Speaking of sport, our Activities Manager, Nilantha, organizes all kinds of fun, from yoga and Pilates to tennis lessons, water aerobics and more.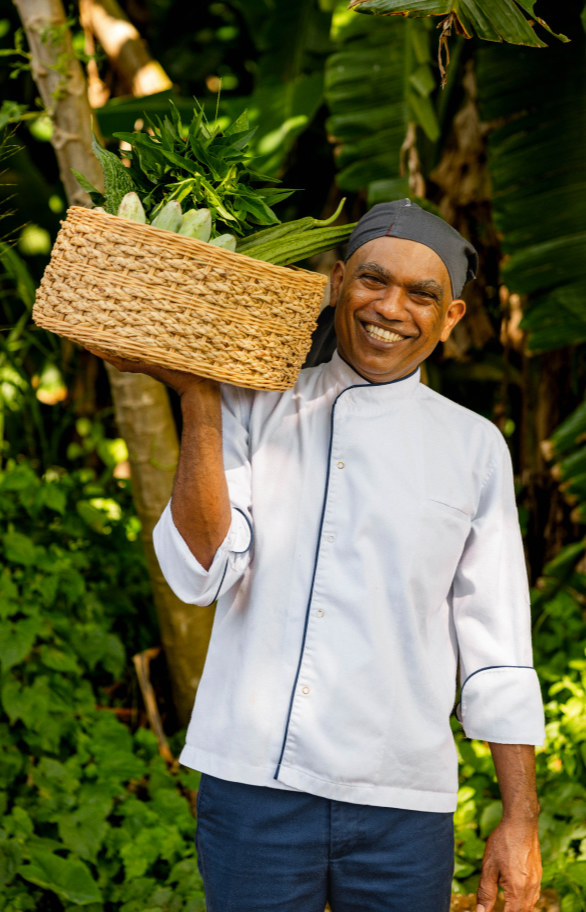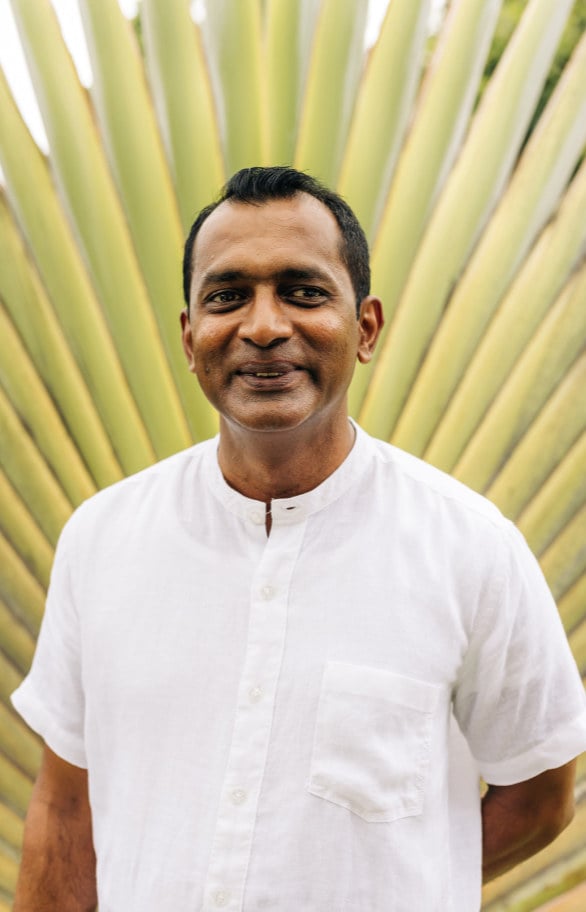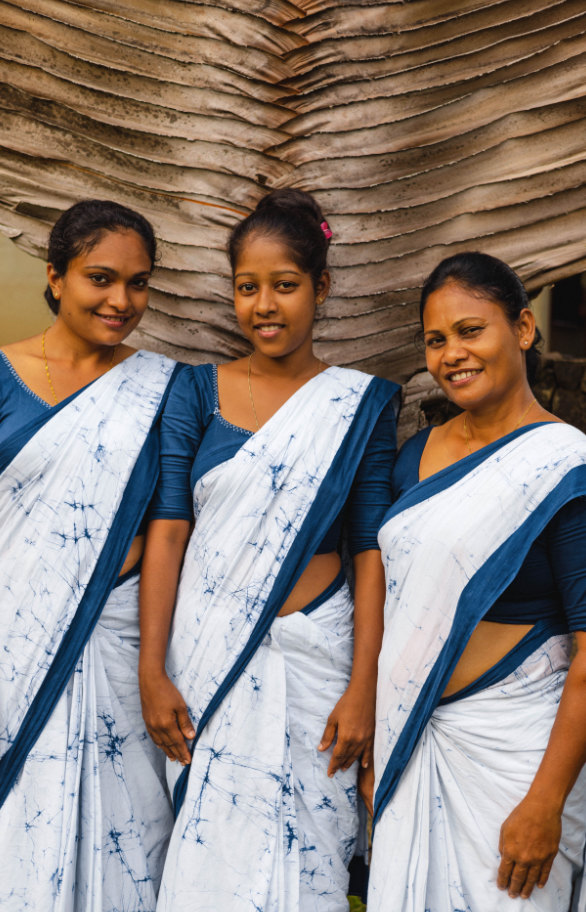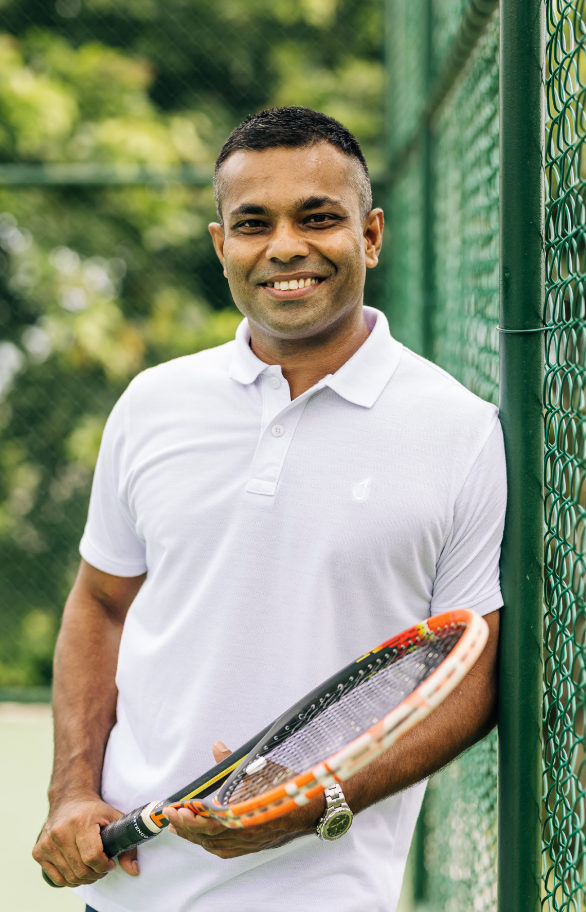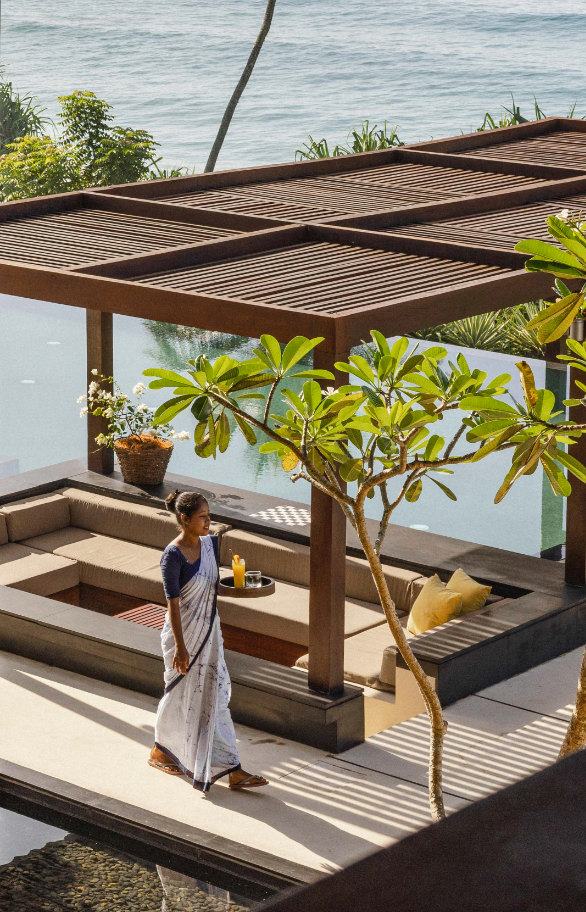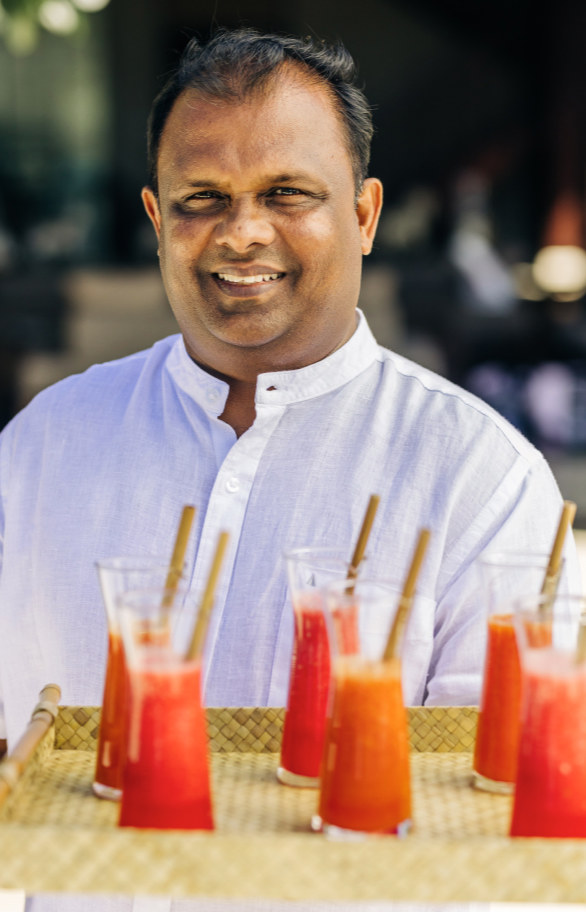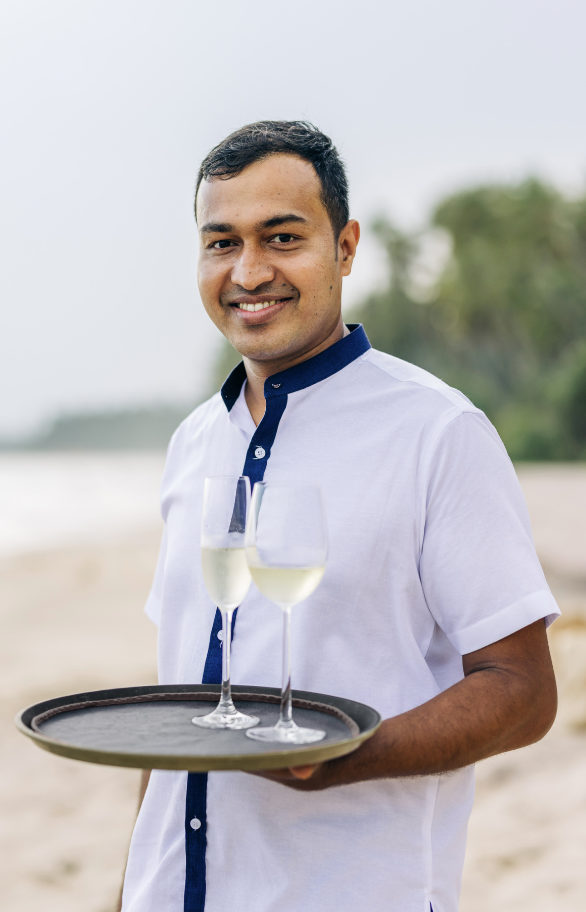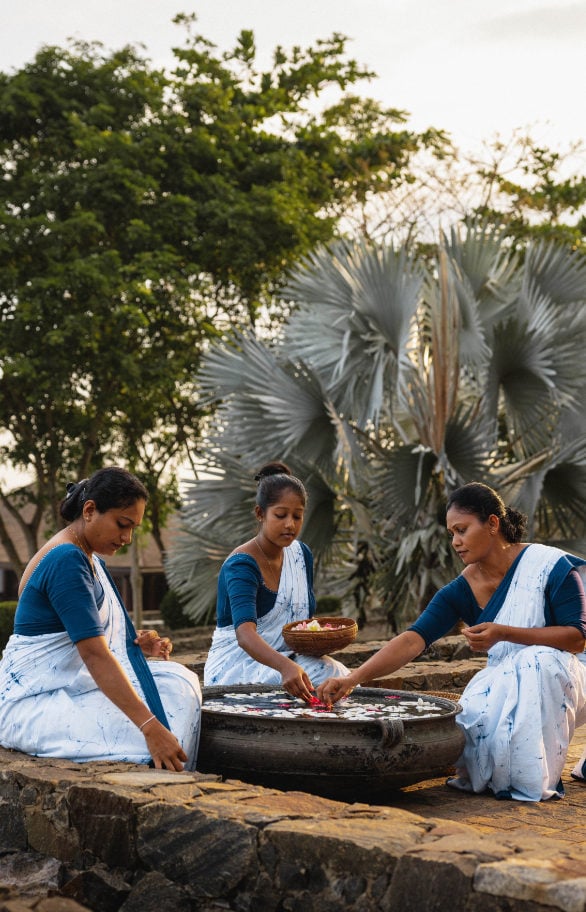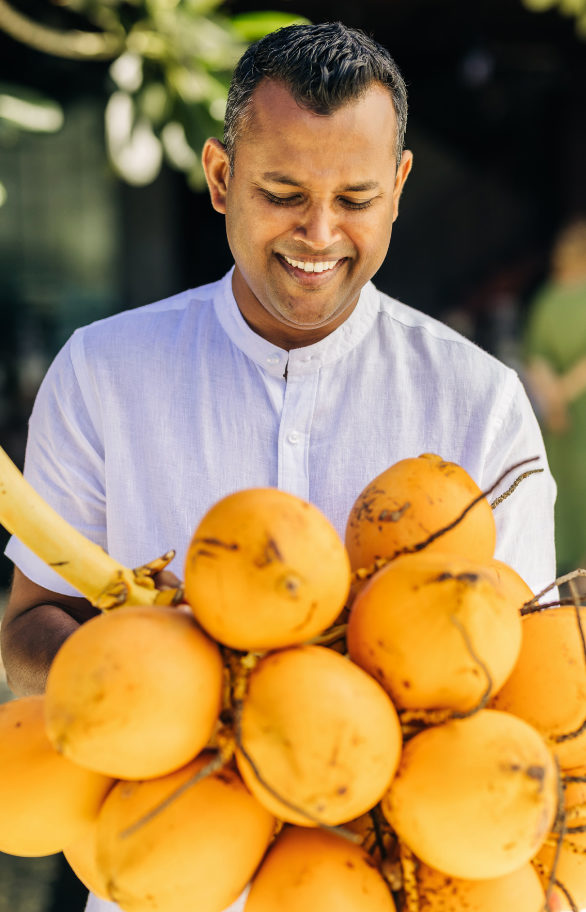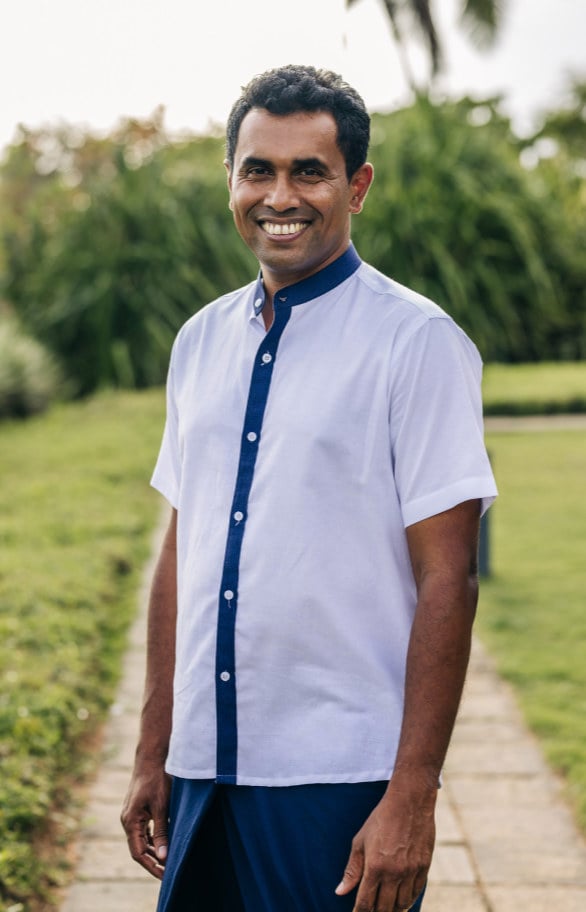 the perfect hosts
Wonderful People
Most importantly, Sri Lankans are the perfect hosts. Warm, gregarious, witty and welcoming, they are a beautiful representation of the island's natural charm. ÀNI Sri Lanka's team includes more than 30 dedicated members of staff, each committed to making your stay magical. Key members include our General Manager, Dinesh; Manjula, our Spa Manager; Nilantha, our Activities Manager; Chameera, our Operations Manager; and our accomplished Head Chef, Cyril, who delights in sharing Ayurvedic ingredients and dishes with guests, alongside his creative global menus. They can't wait to meet you.