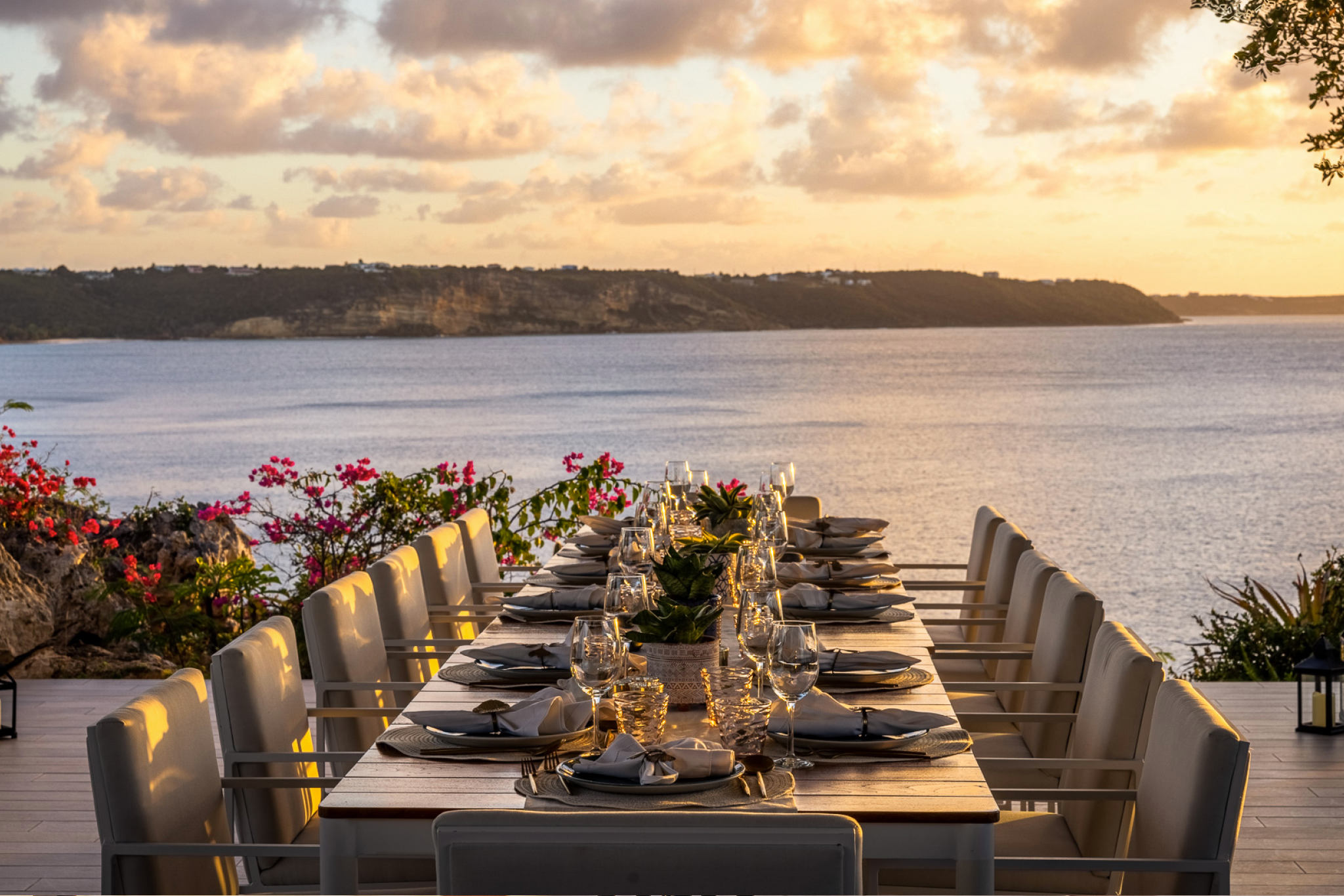 Flavors of the Caribbean:
Anguilla's best restaurants
The culinary capital of the Caribbean, Anguilla has something for every taste and budget, from fine dining worthy of any European city to beach shacks, bakeries and buzzing beach clubs. Expect a global array of flavors, thanks to the island's diverse heritage, encompassing Caribbean, Spanish, French, English and African influences. Here's our pick of the top restaurants in Anguilla, whatever you're hungry for. ÀNI top tip: don't miss reggae singer Bankie Banx's Dune Preserve bar for pre- or post-dinner cocktails and live music from the eponymous owner, aka the Anguillian Bob Dylan.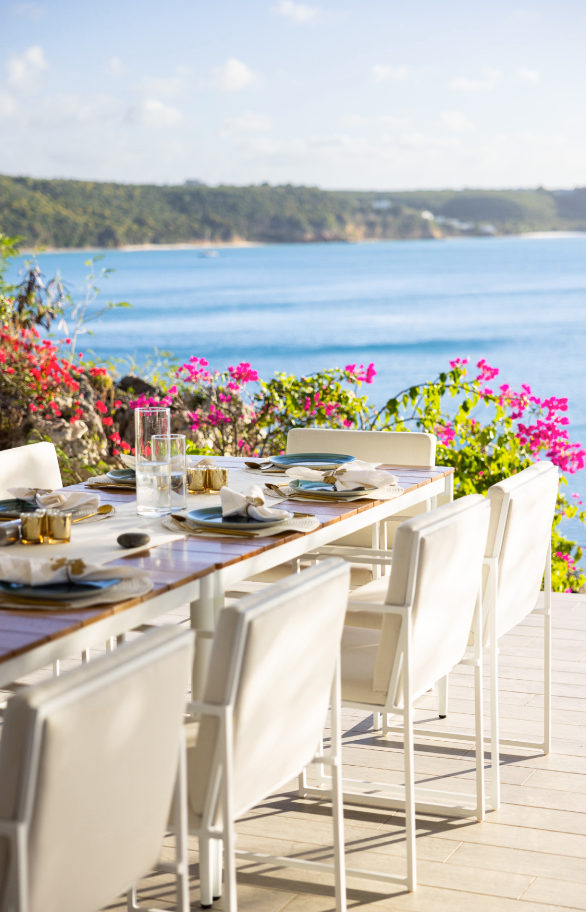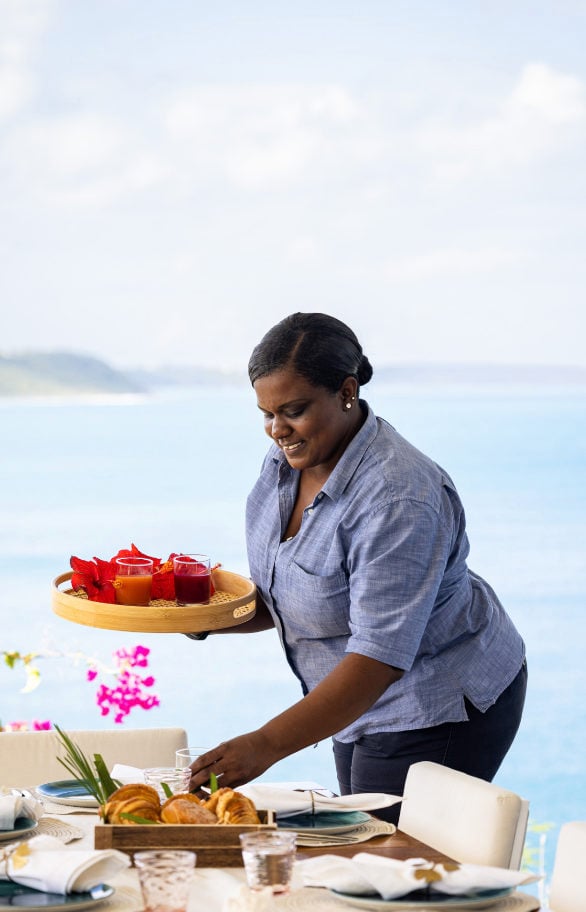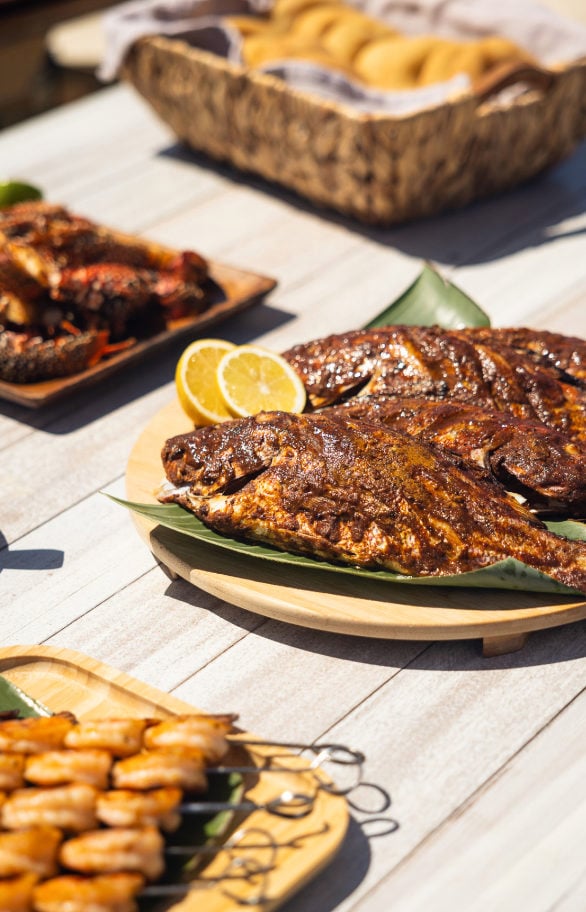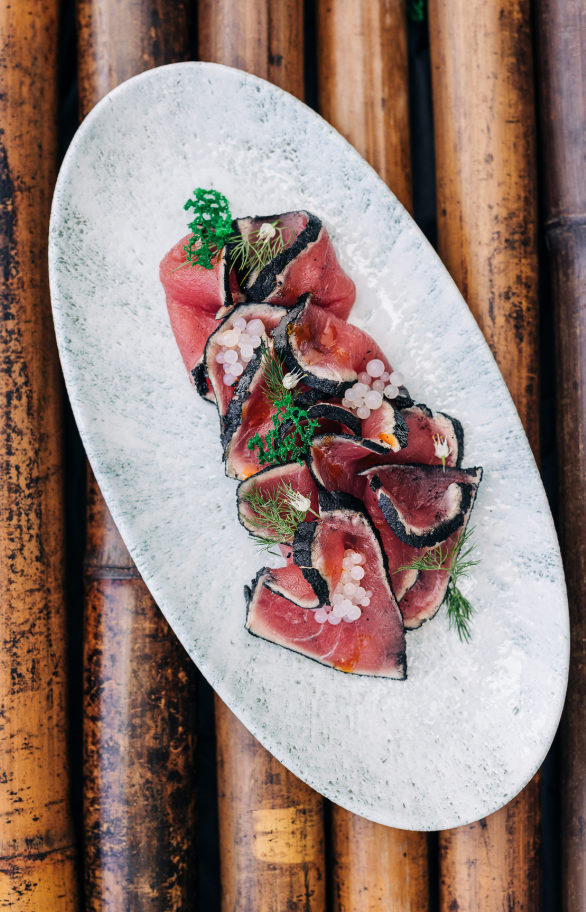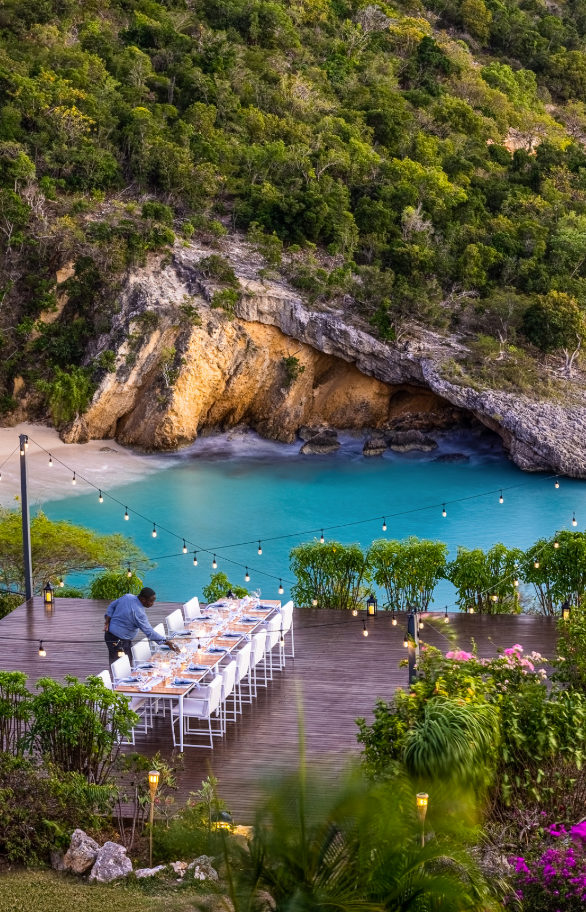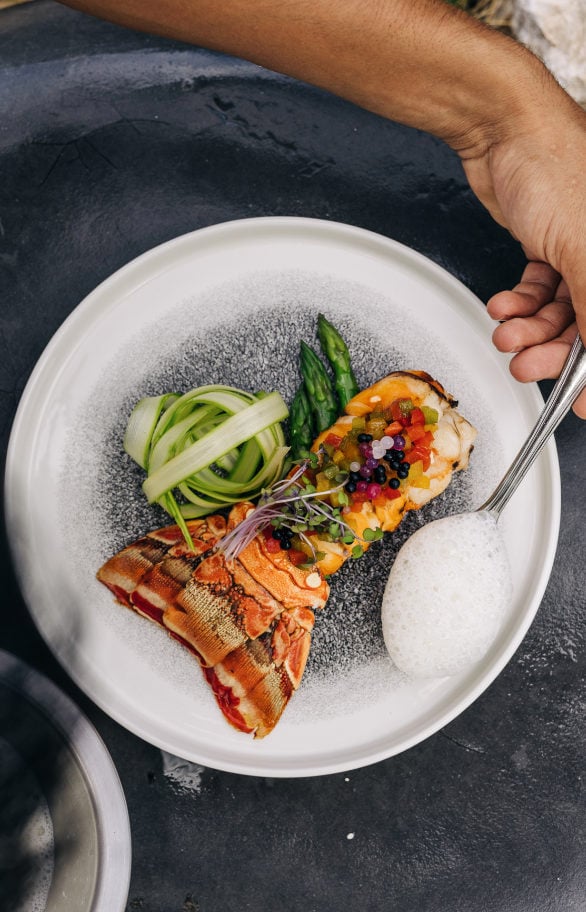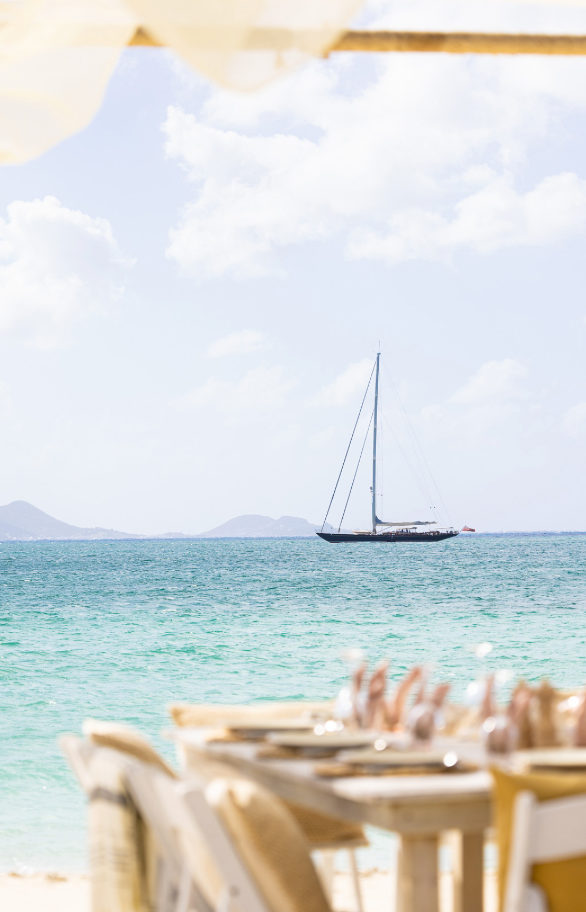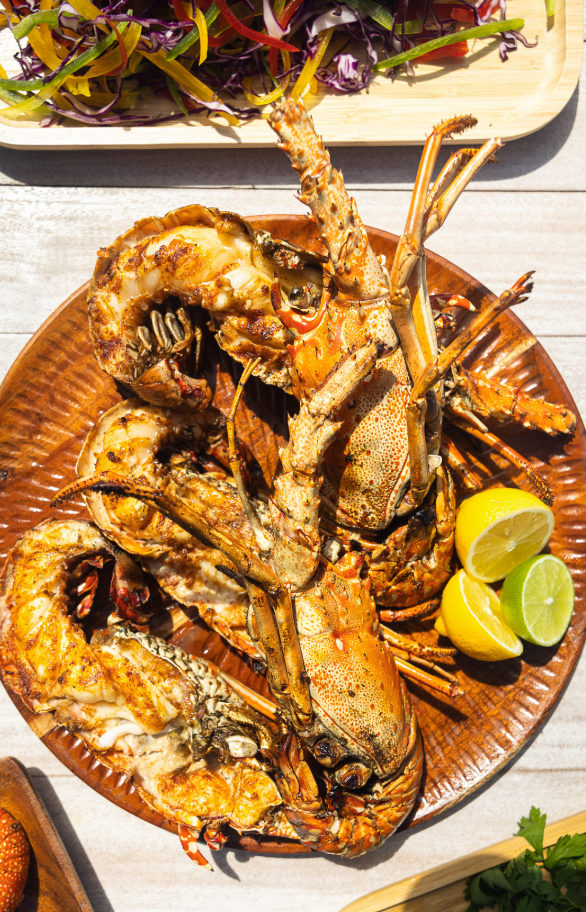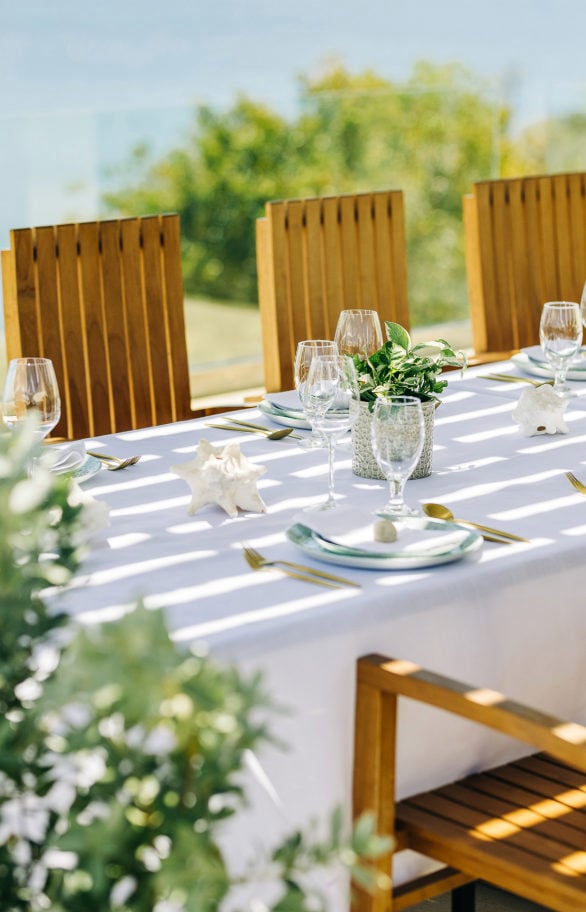 ÀNI Anguilla

Call us biased, but some of the finest food on the island awaits at ÀNI Anguilla, our exclusive-use, clifftop resort. Our half-board rates include breakfast and either lunch or dinner daily, plus free-flowing drinks ranging from premium spirits, cocktails and wines to soft drinks and freshly squeezed juices and smoothies, made according to your tastes and mood. Each day, treat yourself to our home-made breads, cakes, sorbet and ice-cream, championing tropical flavors.
Courtesy of our Indian-born Head Chef, Karan, ÀNI Anguilla's global cuisine stars the finest seafood, prime cuts of meat (cooked to juicy perfection in our tandoori oven) and locally sourced produce, plucked from our favorite island markets. Enjoy culinary experiences and special-occasion feasts cooked with love by Karan, showcasing Caribbean, Indian, Mexican, Mediterranean, or any other favored flavors. Naturally, all dietary requirements can be catered for; we also offer halal and kosher menus, alongside exceptional vegetarian, vegan, dairy-free, and gluten-free fare.

Drink in unmatched views of the ocean and sky from our panoramic dining and entertaining spaces. Each villa has a ground-floor dining area; other al fresco lures include a shaded rooftop dining deck for Mediterranean-style lunches, an open-air Event Pavilion and Little Bay dining deck, with sparkling Bay views. We can create celebratory settings for added magic; our one-off Beach Barbecue lunch, included in rates, is another highlight. At our interactive cookery classes, learn to rustle up anything from a selection of summer vinaigrettes to Peruvian ceviche or Anguillian Johnny Cakes.
And beyond ÀNI, some of our favorite restaurants in Anguilla include…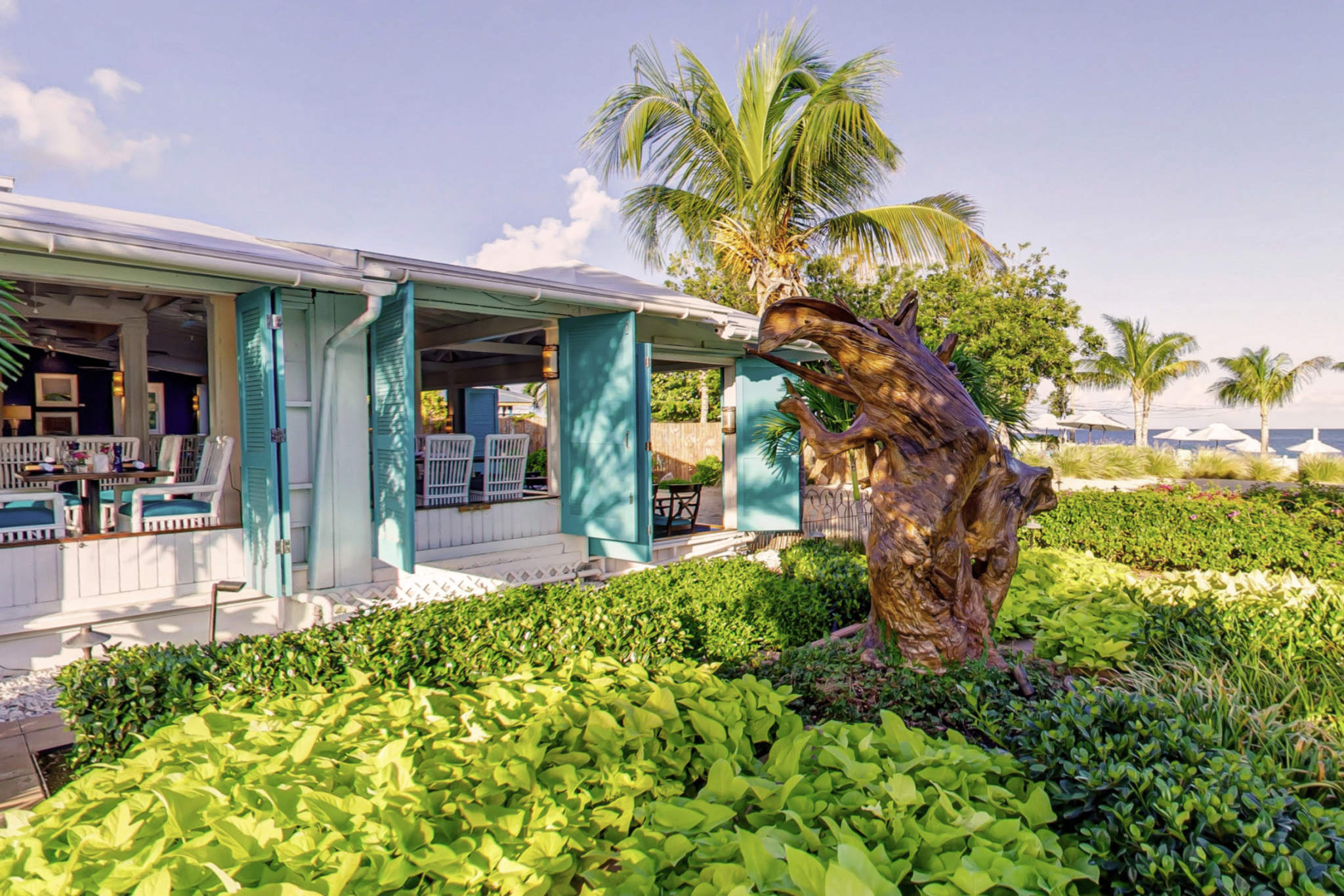 blanchard's restaurant
Set in tropical gardens on pristine Meads Beach, just steps from the sea, Blanchards is an island icon. By day, sit by the folded turquoise shutters and drink in the floor-to-ceiling views; by night, stake out a patio table beneath the twinkling fairy lights. The restaurant is run by husband-and-wife owners Bob and Melinda Blanchard, with Melinda the queen of the kitchen. Savor signature dishes such as grilled Anguilla crayfish, citrus chicken or cracked coconut, alongside moreish small plates. Blanchard's also has a casual little sister, Blanchard's Beach Shack, with a relaxed menu (available as takeaway) and beachfront picnic tables. During happy hour, pair rum cocktails with nachos, tortillas or burgers.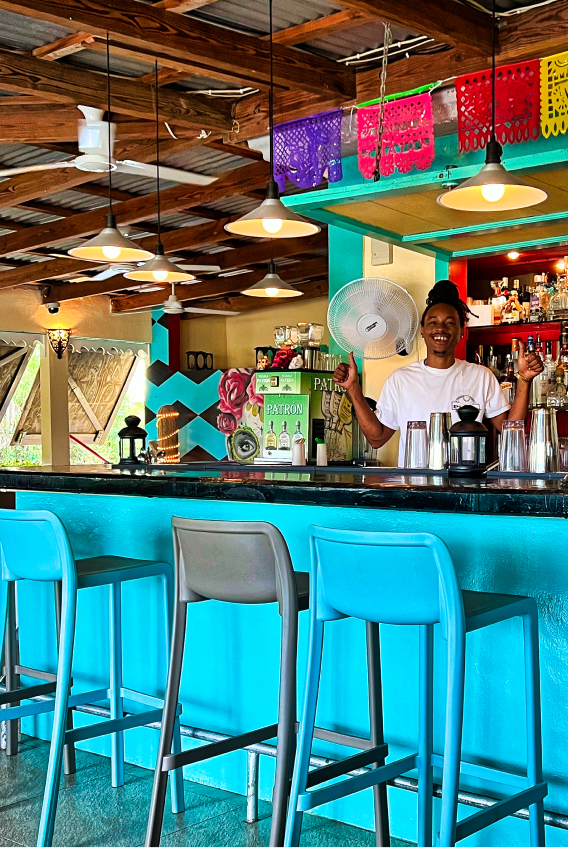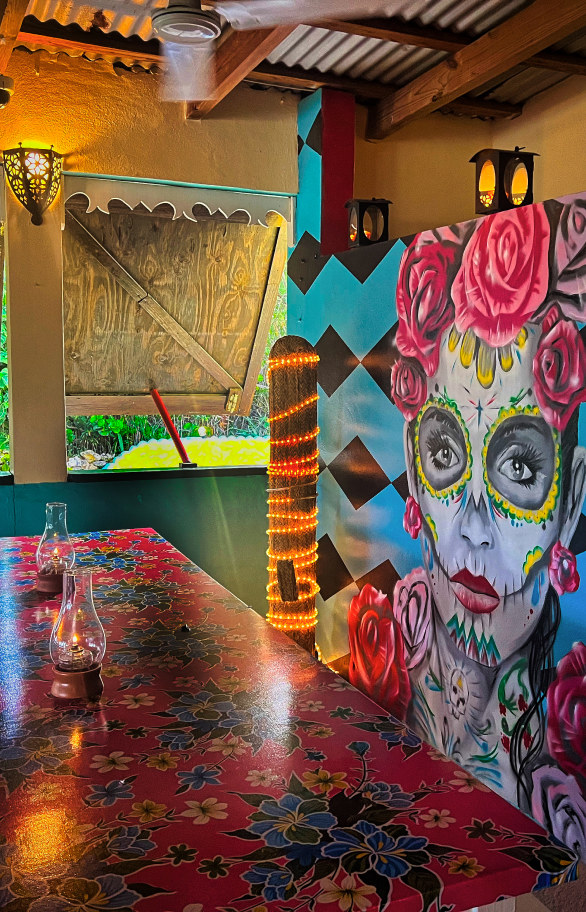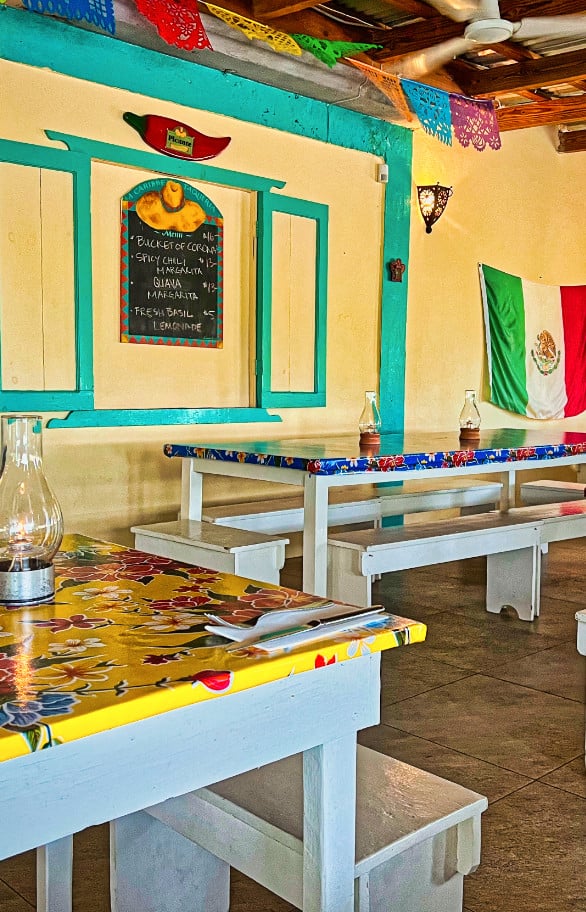 picante
Picante's Californian owners have successfully transplanted Mexican flavors to Anguilla's West End. Husband-and-wife team Theron and Chloe have hospitality in their blood, with talented restaurateurs and chefs in their family. They opened Anguilla's first Mexican restaurant in 2004 and have been wooing diners with their playful dishes, casual vibes and irresistible cocktails ever since. Order guava daiquiris, chili-crusted tuna tacos and chipotle prawn burritos, alongside guacamole, black beans and all the usual Mexican trimmings. Save room for churros or frozen lemon-lime pudding.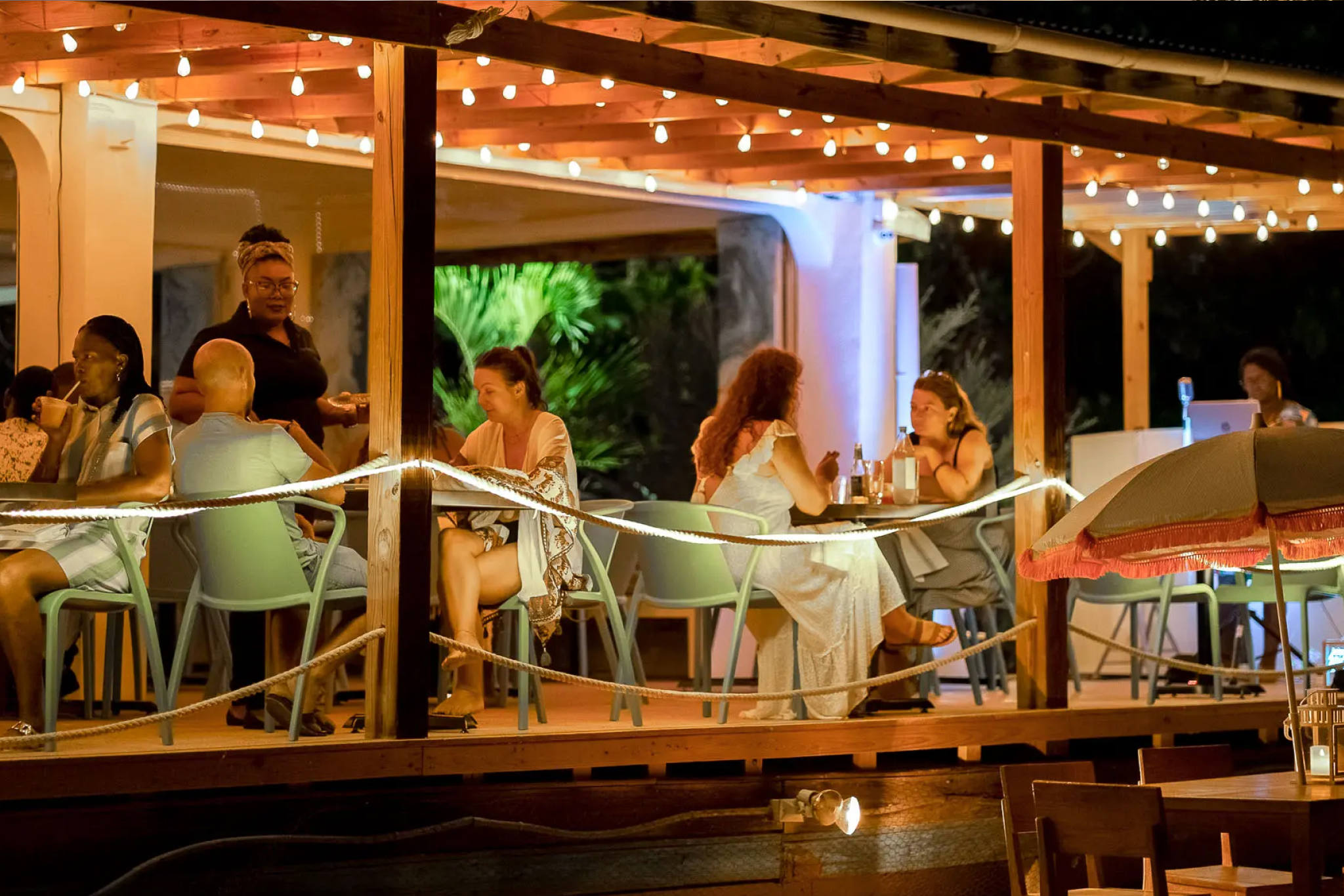 sandbar
Carrie Bogar works her culinary magic again at SandBar, which flaunts an enviable perch in Sandy Ground. SandBar delivers on its promise – 'small plates, craft cocktails and good vibes' – and throws in an impressive wine list too, with more than 100 old and new world varietals to enjoy. Sip tropical cocktails at the bar, get cozy in the cushioned booths or catch the sunset from the patio. For maximum flavor, order an array of impressive small plates: charred broccoli with chili crunch, lobster tacos, and lollipop lamb chops with tzatziki and mint sauce.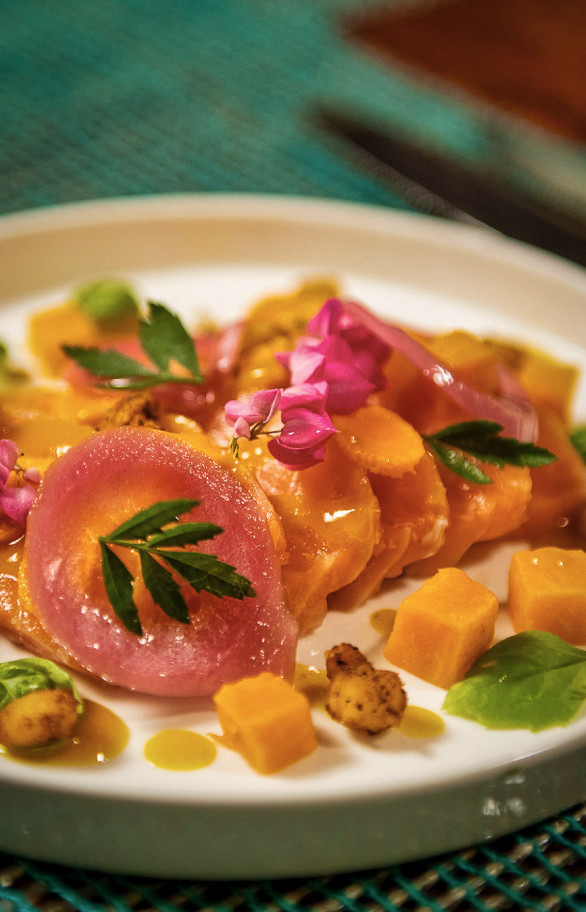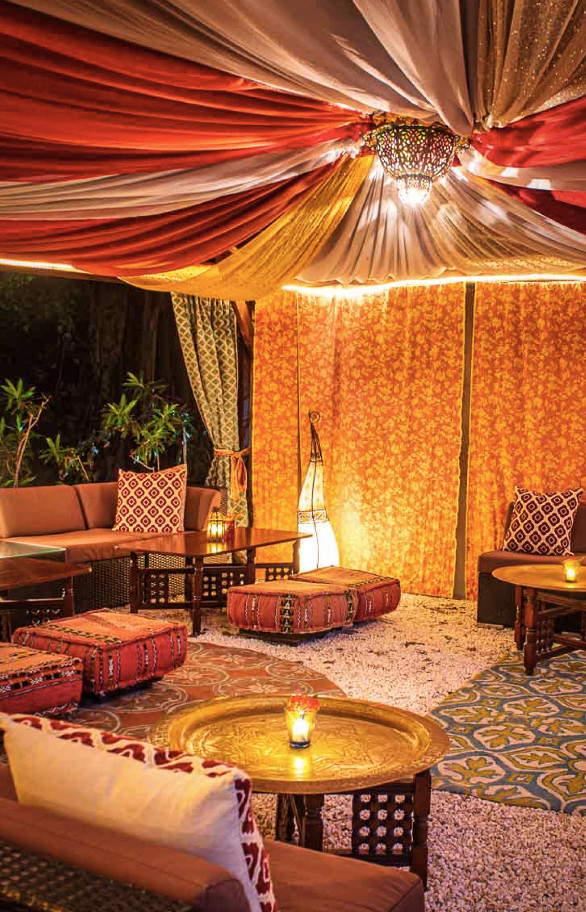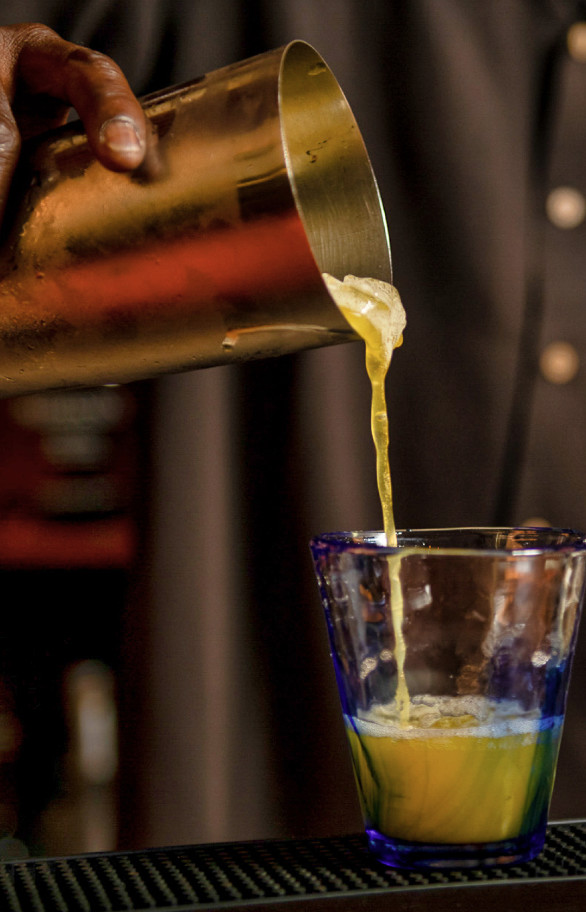 veya restaurant
There are few prettier places for an Anguillian meal than Veya's treehouse balcony, overlooking the lush garden below. Begin in the bar with refreshing Veya Sparklers (prosecco with a choice of fruit liqueurs), before moving outside to savor chef and co-owner Carrie Bogar's 'cuisine of the sun'. Expect Caribbean flavors paired with Indian, North African and zingy Southeast Asian combinations. Highlights include daily crudo, Moroccan shrimp cigars, delicate flatbreads and stellar fish and seafood, from butter-poached lobster to grilled mahi-mahi and jerk tuna. Below Veya, Meze bar awaits, offering small plates, cocktails and live music.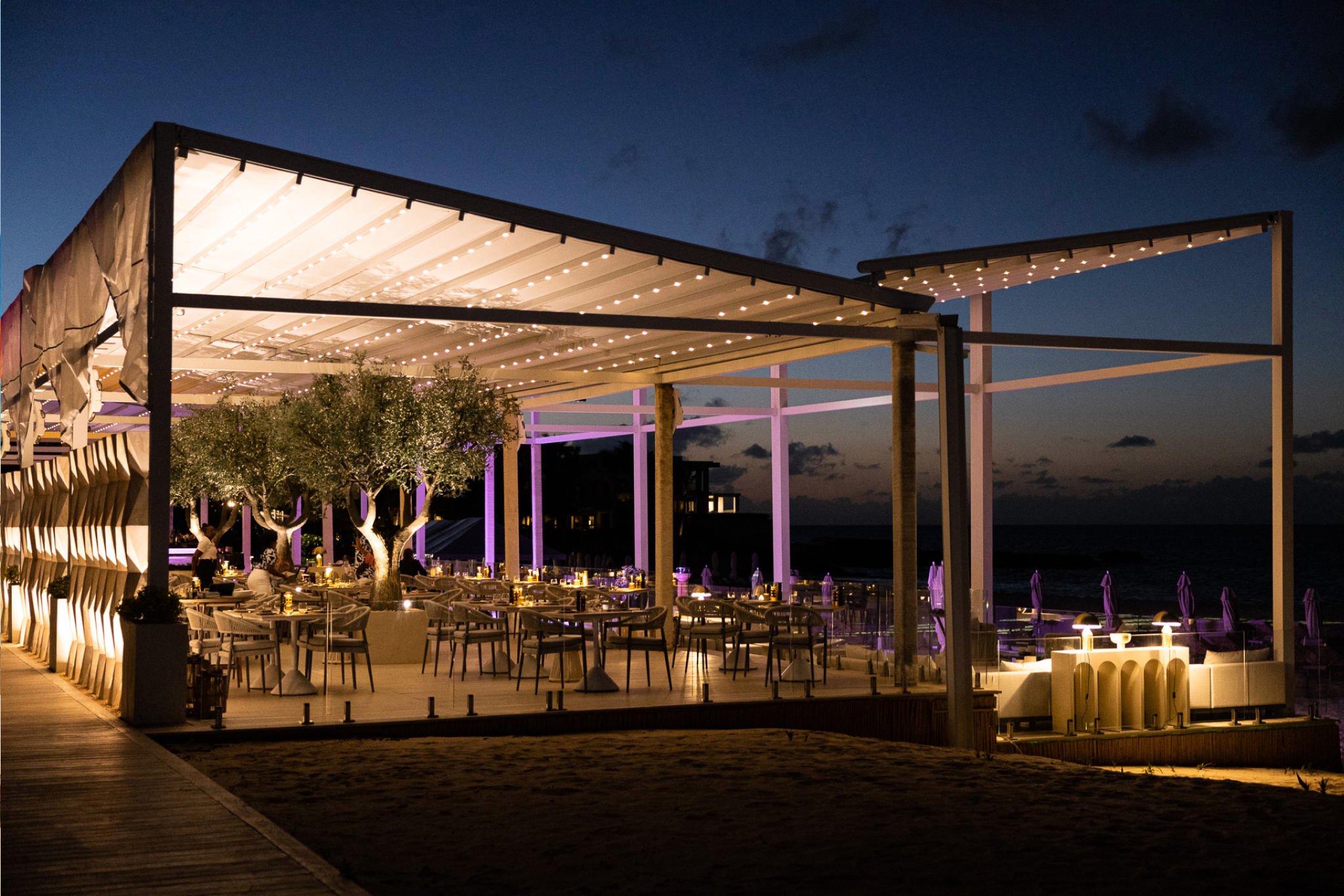 savi beach
Savi Beach will wow you with its glamorous, open-air dining pavilion, prime patch of pearl-white beach and dazzling fusion food: an ambitious blend of Italian and Japanese flavors, inspired by multi-course omakase dining. Channeling Anguilla's love of socializing, Savi encourages a mood of celebration, hosting live music and regular events, including dinners with visiting Michelin-starred chefs. Don your party wear, especially at night when Savi comes aglow, drawing a sparkly crowd.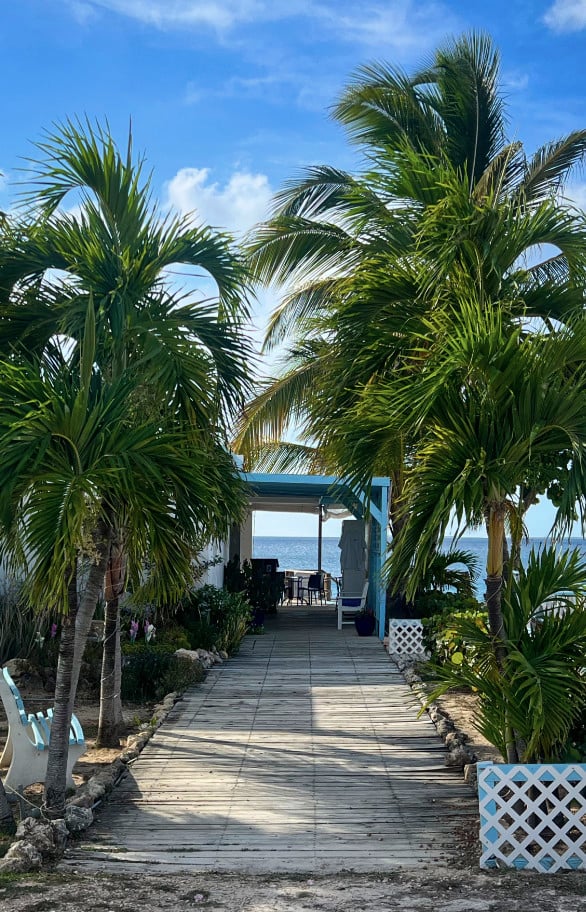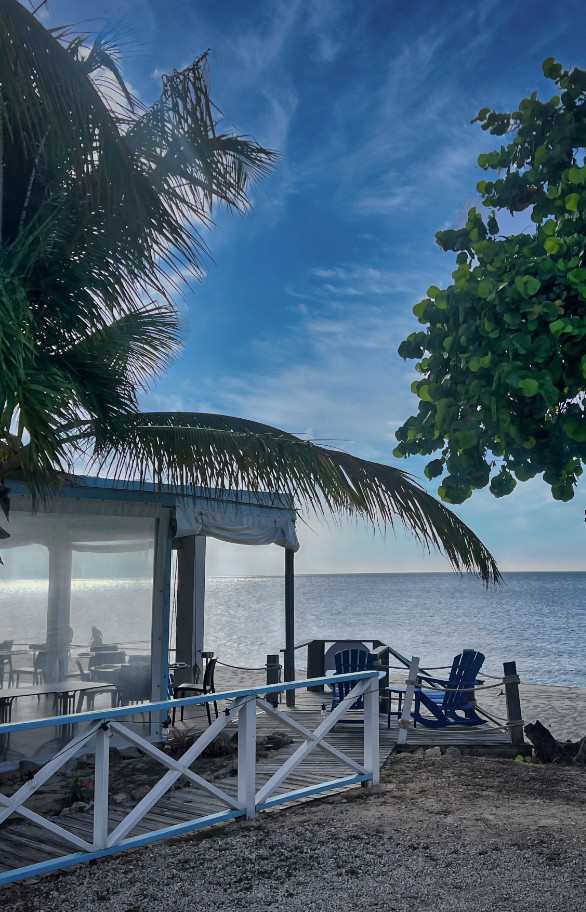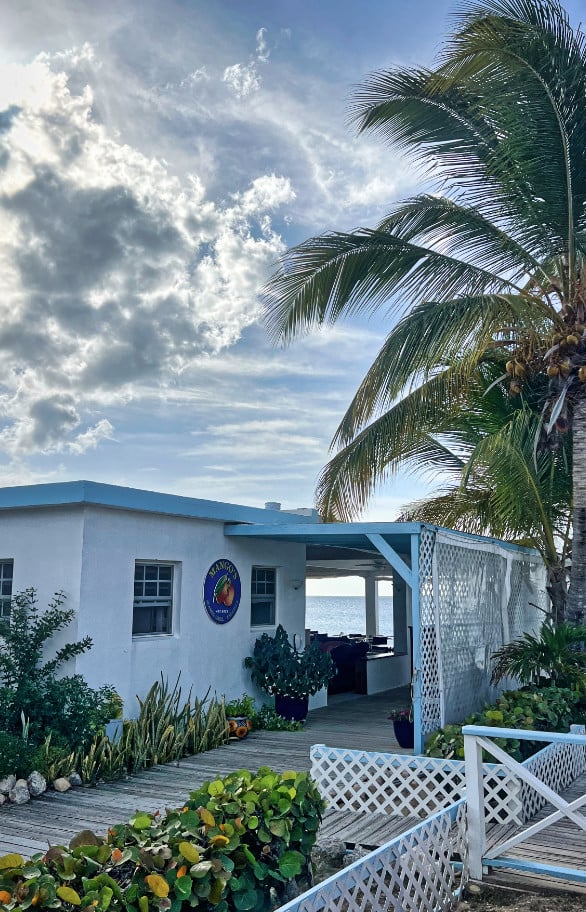 mango's seaside grill
Feast your eyes on uninterrupted azure-and-gold views at Mango's Seaside Grill, the only restaurant on beautiful Barnes Bay. Mango's has an uncompromising approach to quality, serving the freshest, finest fish and lobster, plus the plumpest Prince Edward mussels. Crowd-pleasing dishes include sesame snapper, spicy whole snapper, and five-pepper-crusted steak, served with a green peppercorn sauce. Post-feast, puff nonchalantly on a Cuban cigar.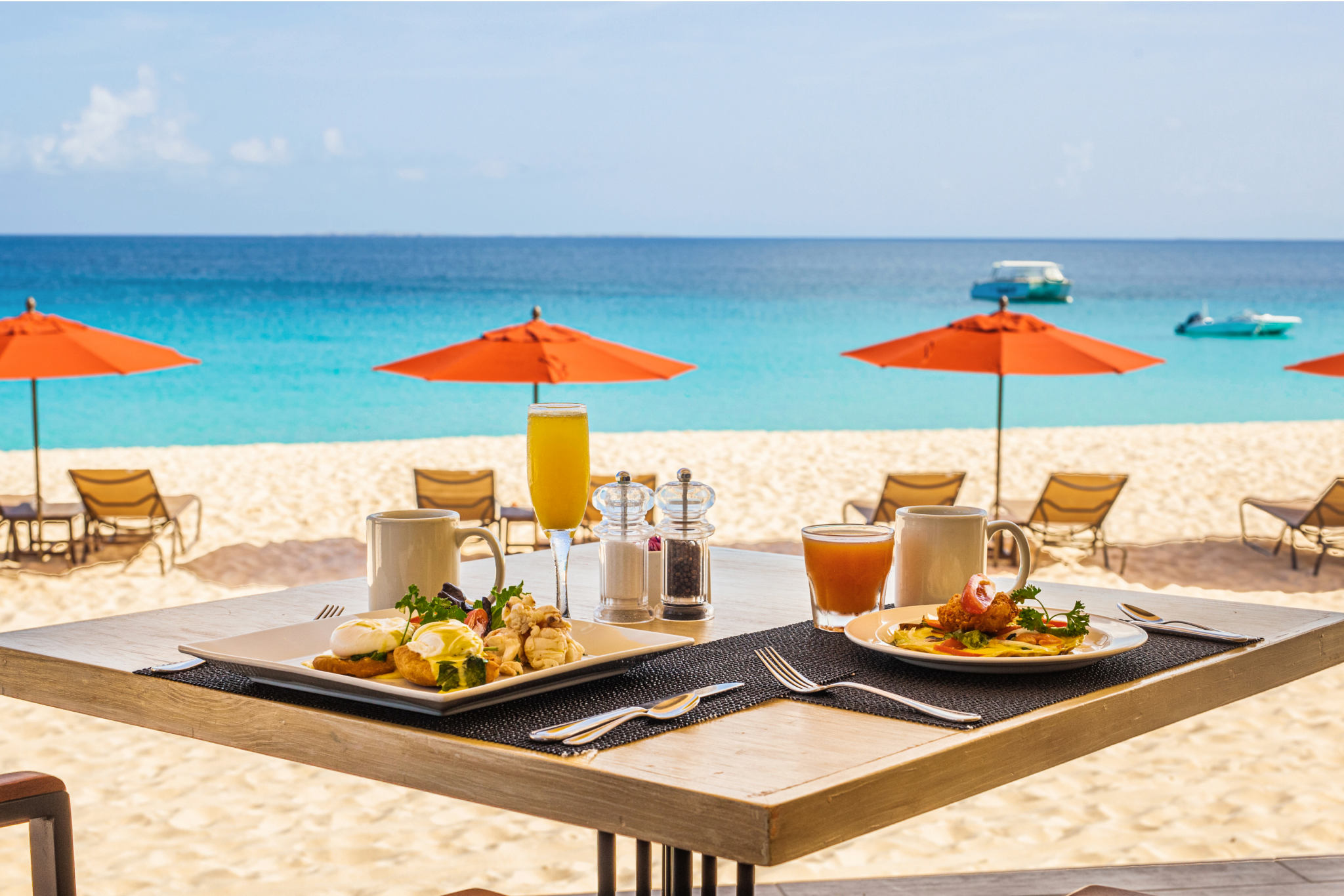 straw hat resturant
Set within the Frangipani Beach Resort, on the white sands of Meads Bay, Straw Hat has been luring diners since 1996. Its delicious food, welcoming service and enticing setting earned it a place within Condé Nast Traveller's '50 Hot New Restaurants of the World'. Come for breakfast, lunch or dinner and book a Straw Hat beach chair to maximize the views. Nibble on conch fritters, ahi tuna bites, curried goat or seafood pasta for lunch; feast on grilled lobster or crayfish served with sweet plantains, rice and market vegetables by night.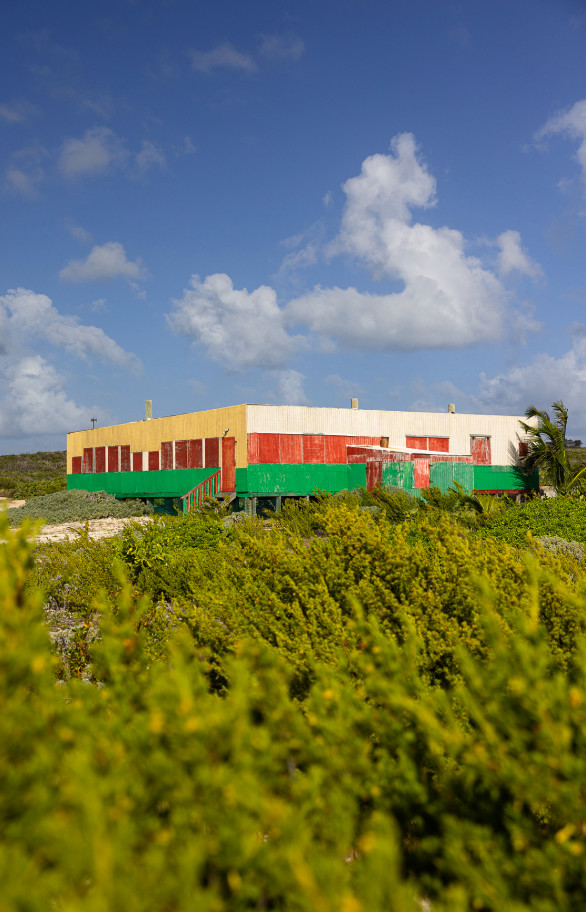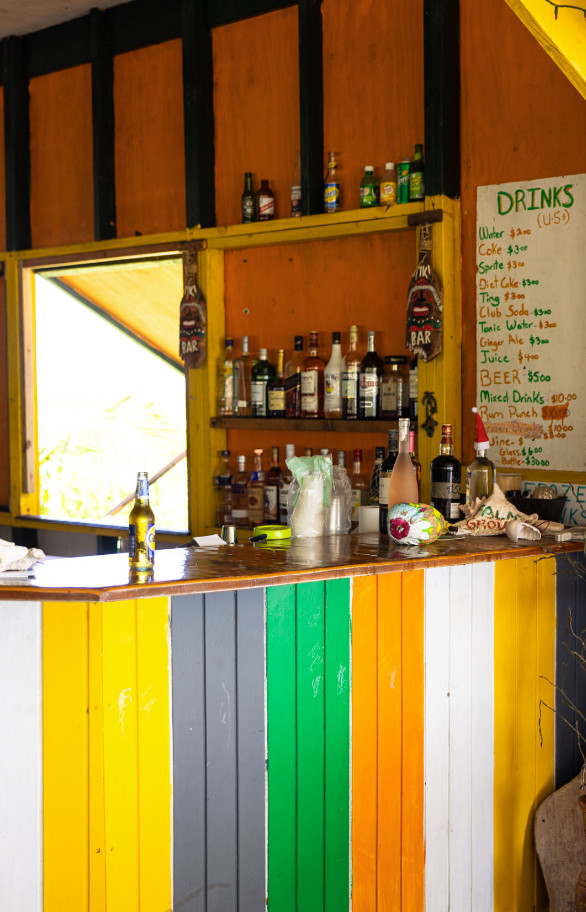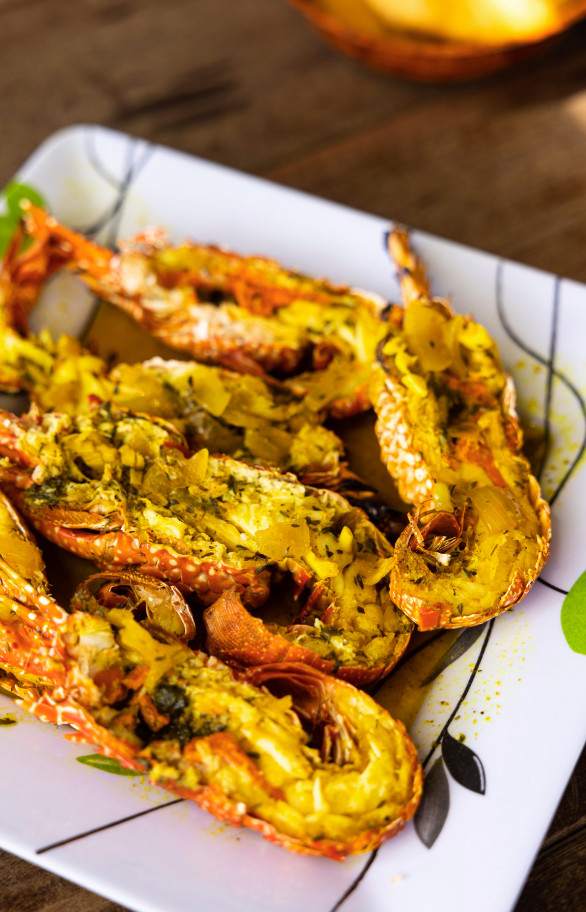 palm grove
Hidden away on Junk's Hole, Savannah Bay, Palm Grove is a pearl of a place. Run by legendary owner Nat and his wife Ethne, this unassuming beach shack rustles up refreshing rum punch, arguably the island's best Johnny Cakes (savory doughnuts) and seafood barbecues worthy of Poseidon and Amphitrite. Try curried crayfish, yellowfin hind fish and barbecued lobster, boiled first for maximum succulence, and served with Nat's secret-recipe hot sauce. Add sides of coleslaw, spare ribs, hand-cut chips and those piping-hot Johnny Cakes. Palm Grove is one of the stops on our Mini Moke Tour of the island which is an adventure in itself.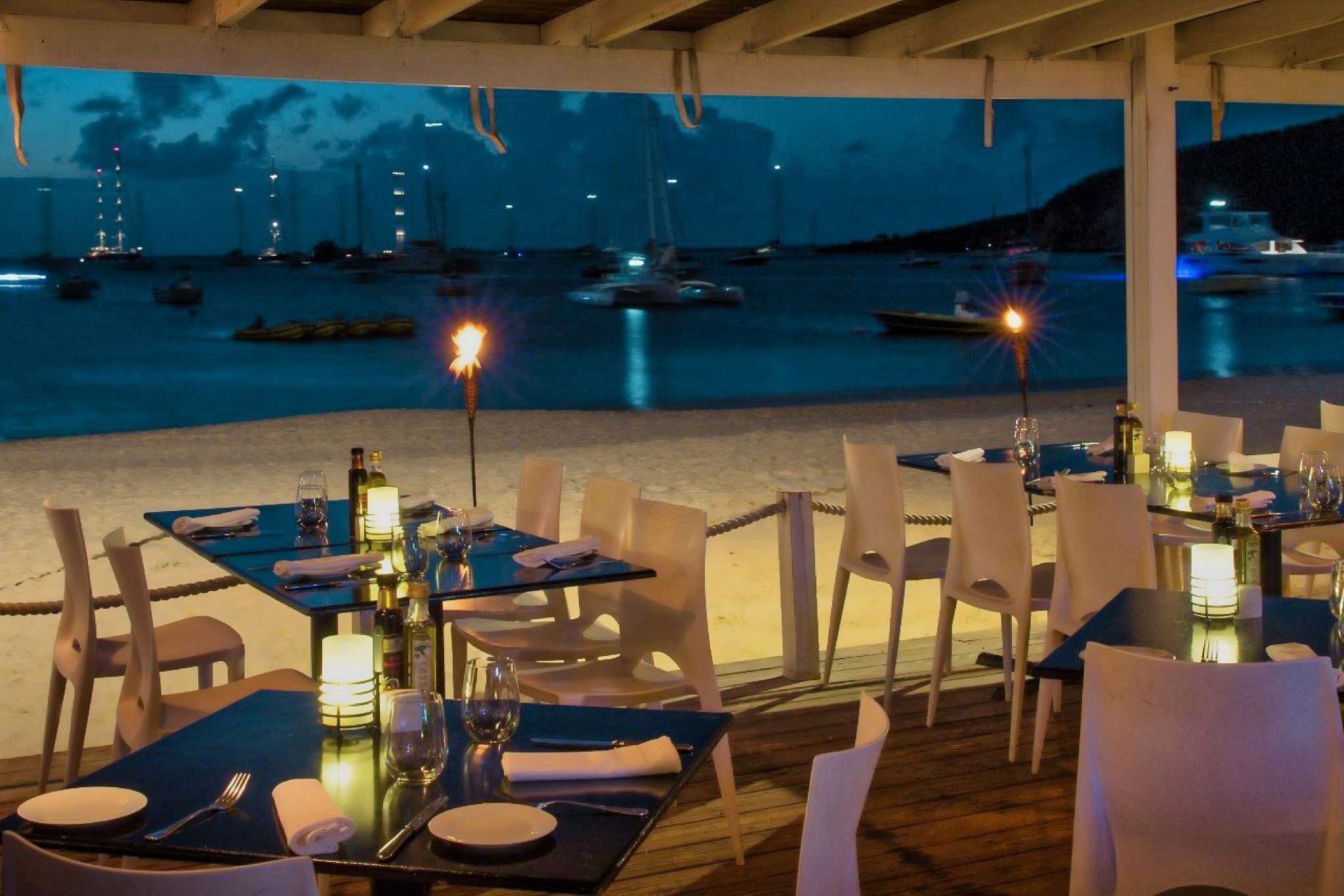 Dolce vita
Enjoy a characterful slice of Italy in Sandy Ground at Dolce Vita, beloved for its perfect pastas and succulent seafood. With a romantic feel and a dreamy beachfront setting, right beside the waves, Dolce Vita more than earns its name. Sample classic Italian dishes such as gnocchi and lasagne, or honor the ocean with lobster linguini or fried snapper. The Nutella cheesecake has also garnered a legion of fans. On Friday nights, live music adds to the convivial atmosphere. Owner Abbi's heartfelt hospitality is the icing on the tiramisu.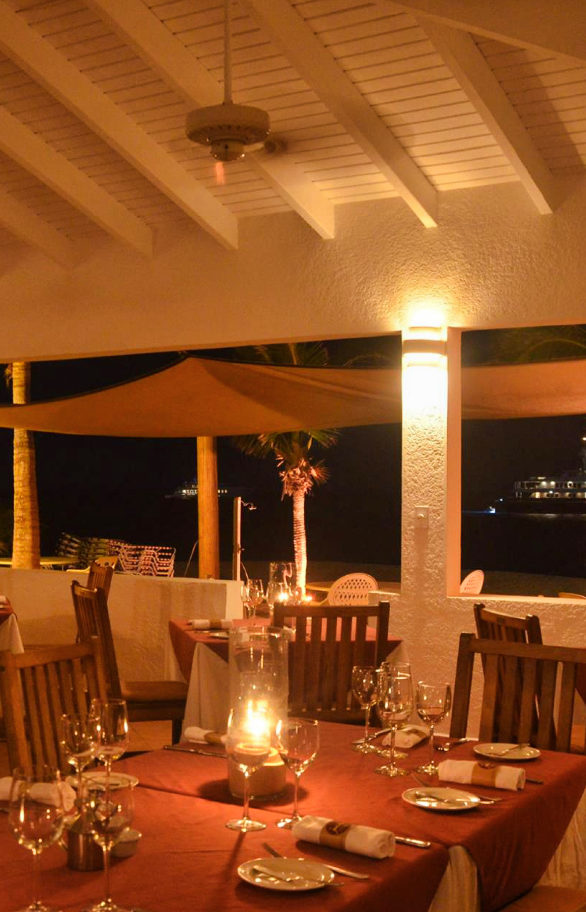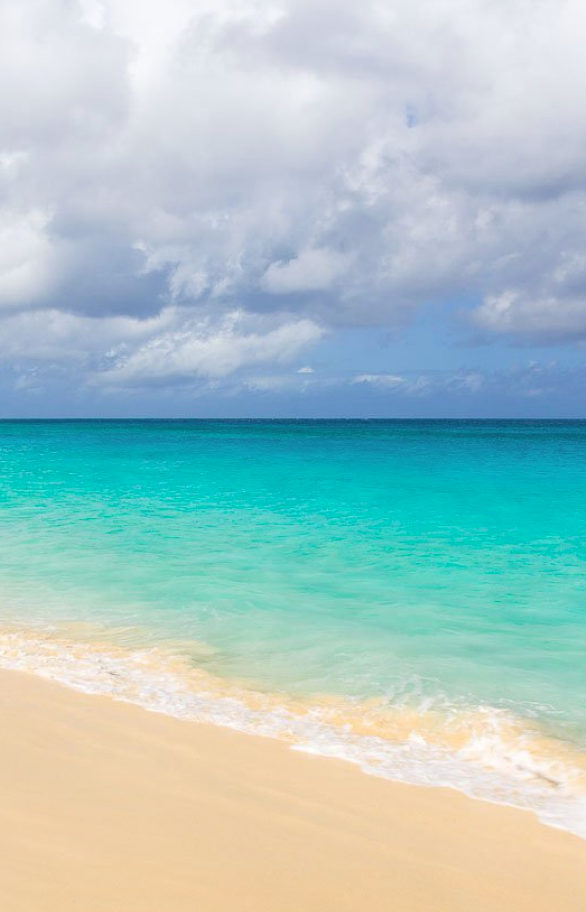 jacala
Seating no more than 35 lucky diners at a time, Jacala feels peaceful, intimate and sophisticated. The Moroccan-inspired dining room, with its refreshing sea breezes and sweeping views of Meads Bay, is an apt fit for the refined French cuisine, courtesy of acclaimed chef Alain Laurent. Enjoy a taste of the sea with snapper tartare, guacamole and pickled red onions, or wakame-marinated tuna carpaccio. The steak tartare is another highlight, prepared and spiced with appropriate theatricality at your table.
Our ÀNI team can arrange reservations for you at all the above restaurants. Discover ÀNI Anguilla, explore Anguilla's best beaches or browse our journal, Be Inspired.