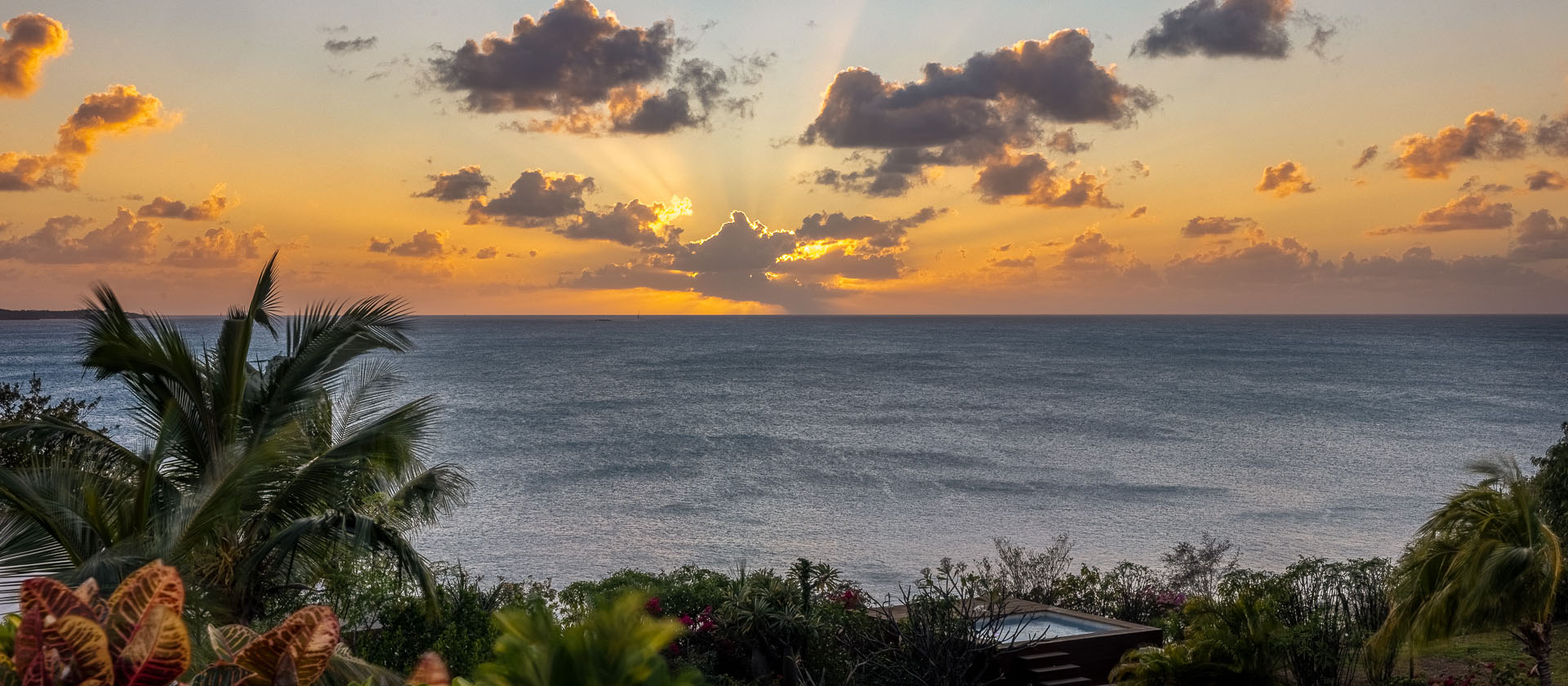 new year celebrations
in anguilla
Bring Caribbean flair to your New Year celebrations at ÀNI Anguilla. Expect to be expertly looked after by our team of 20 resort staff. With 10 rooms for up to 20 guests of all ages, there is plenty of space and privacy. The New Year season is one of the most exciting times to be on the island: Anguilla's much-anticipated Holiday Week encompasses parties, pop-ups, carnivals, concerts and fireworks. Book soon to avoid disappointment: we only have availability from 28 December onwards.
ÀNI's Magic Touch
Once you have booked your stay, our team will be in touch to develop your perfect festive itinerary and personalized menus. Then, when you arrive, we will create a seamless journey to our resort, with VIP transfers from Anguilla-Clayton J. Lloyd airport or Blowing Point Pier included in our rates. You'll be met and whisked to ÀNI Anguilla. Enjoy drinks and refreshments, meet the team and get settled in; we'll even do your unpacking for you..
Our luxury inclusions cover every little detail, from full-board dining and six daily spa treatments to watersports, local adventures, celebrations and more.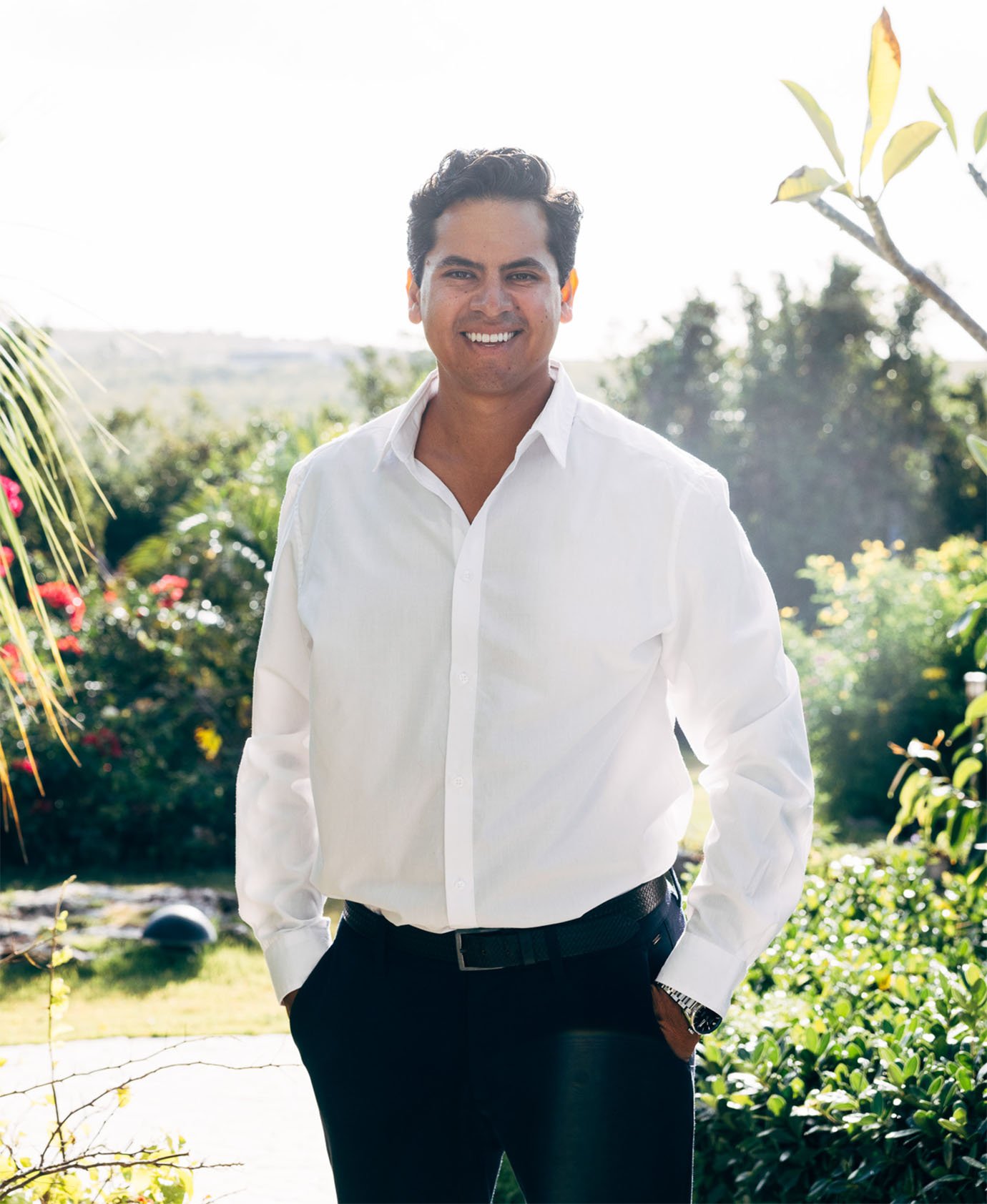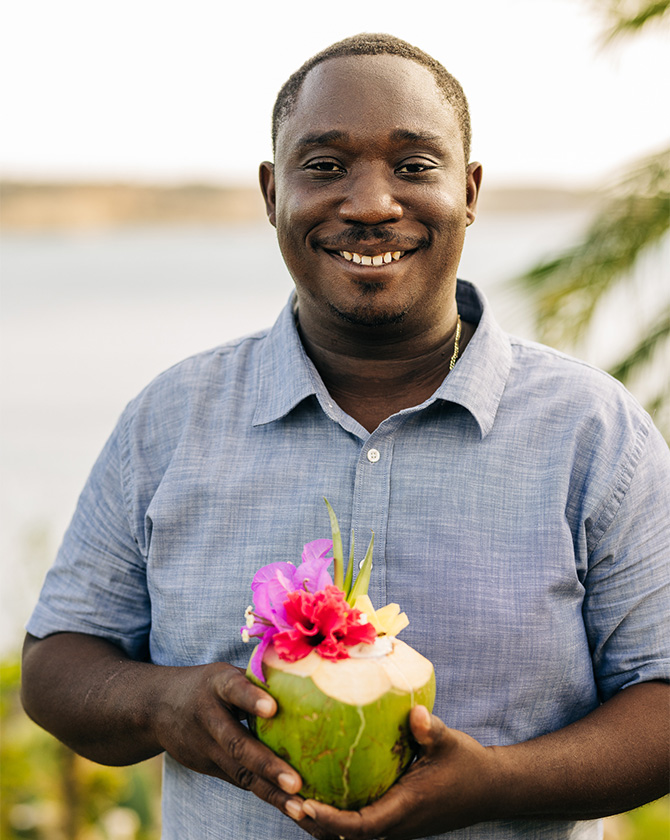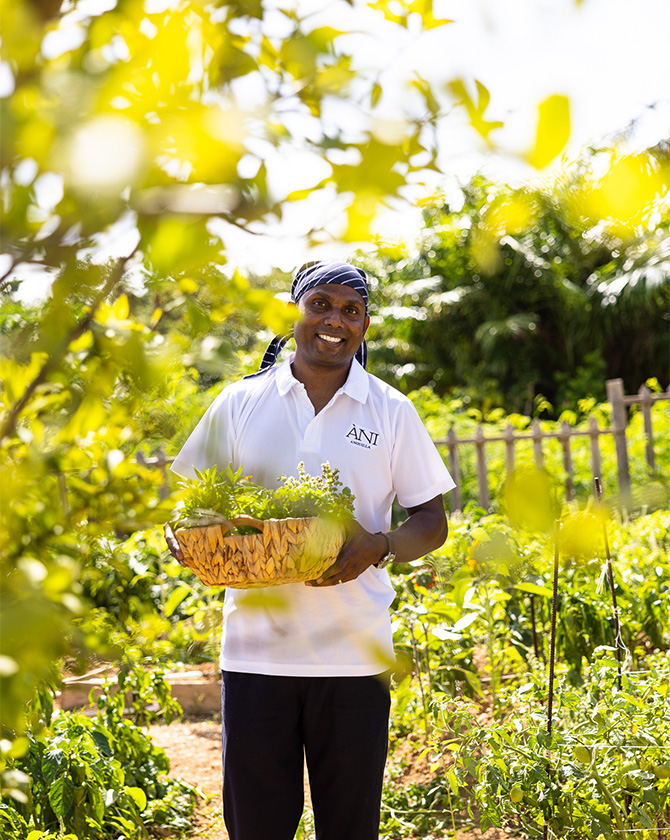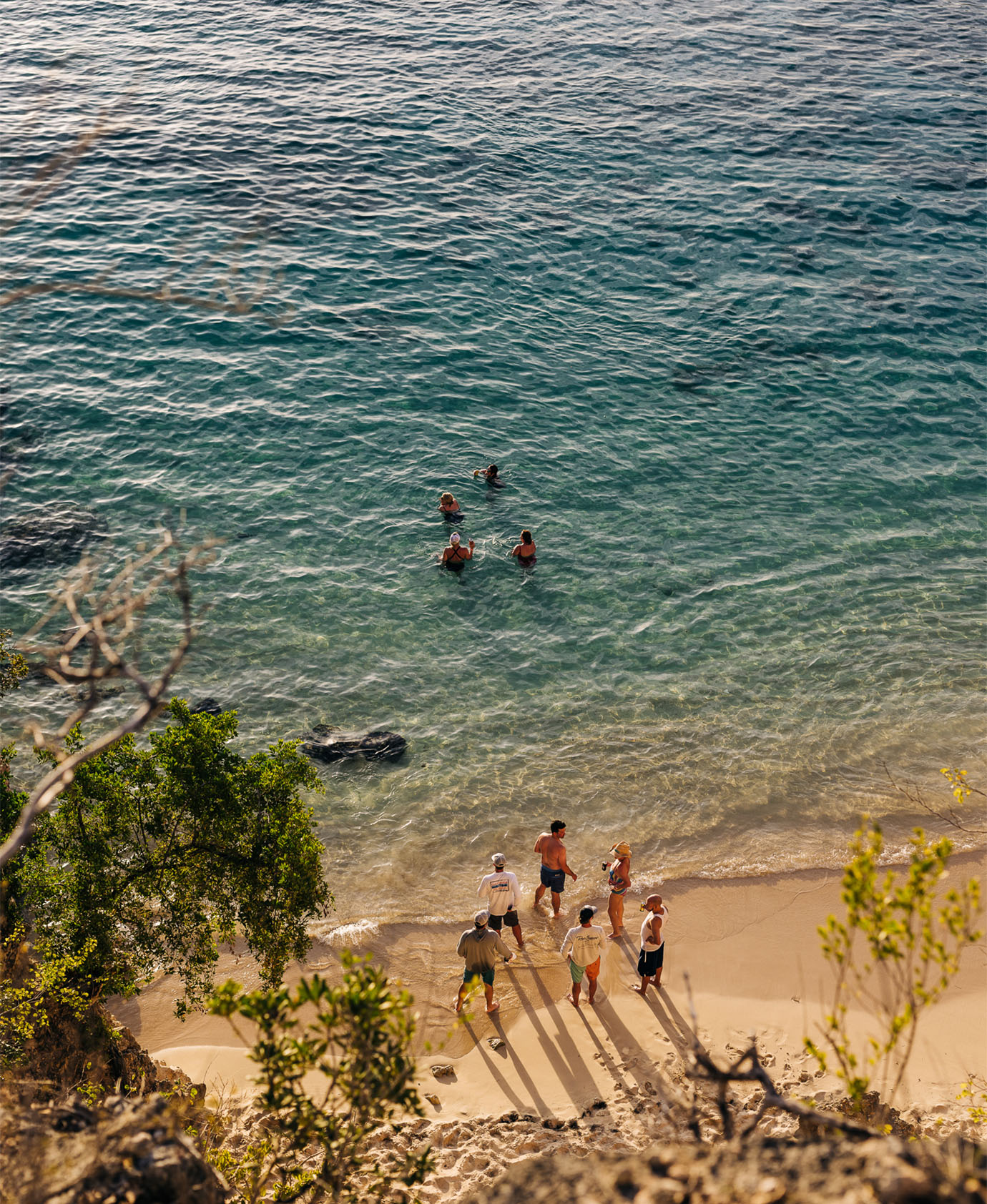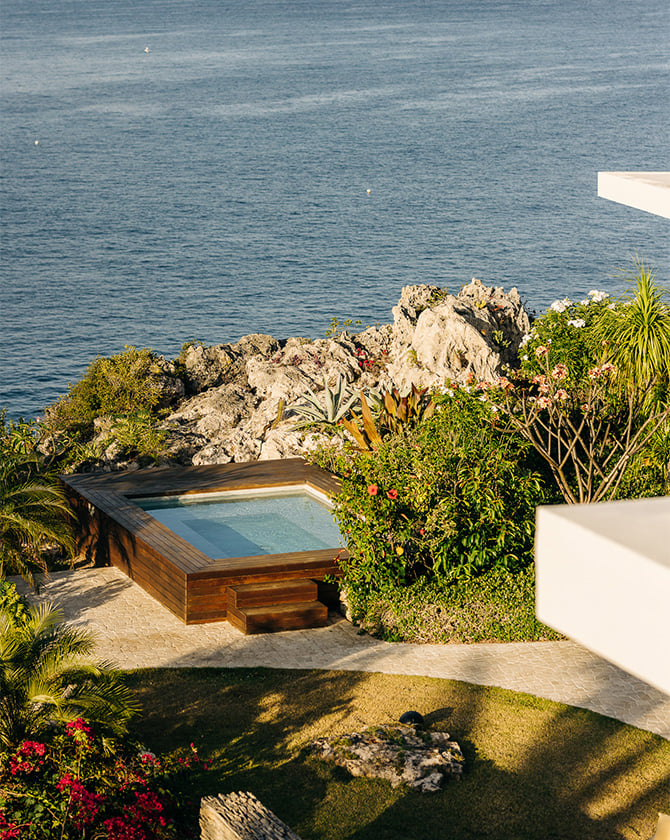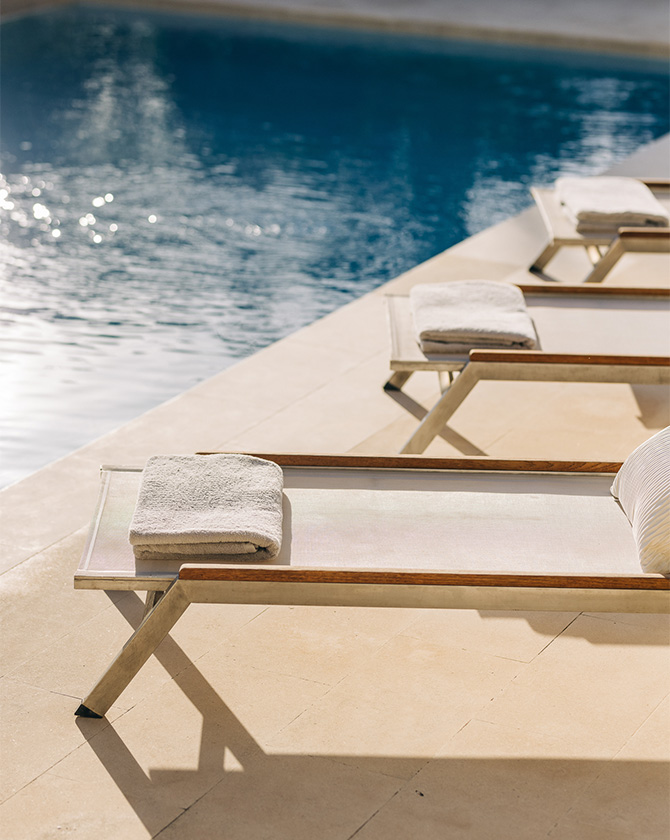 ÀNI Living
Backed by indigenous flora atop Little Bay's dramatic cliffs, ÀNI Anguilla encompasses two adjacent villas — North and South — both fronted by their own swimming pools. The two-acre (half-hectare) property offers a choice of view-drenched entertainment areas, designed for special gatherings. With 10 light-filled rooms, the villas are almost perfect mirror images of each other in their striking contemporary design, boasting tiered terraces and roof decks over three stories to maximise the sea views.

Twin hot tubs are surrounded by indigenous vegetation; the air-conditioned gym includes a Peloton bike; a small spa treatment room is situated beside the tennis court; and two golf carts are available for getting to and from Crocus Bay Beach.

Designed with accessibility in mind, our resort has a minimum of steps, a lift in the South Villa and a pool lift available on request, suiting guests with wheelchairs or limited mobility.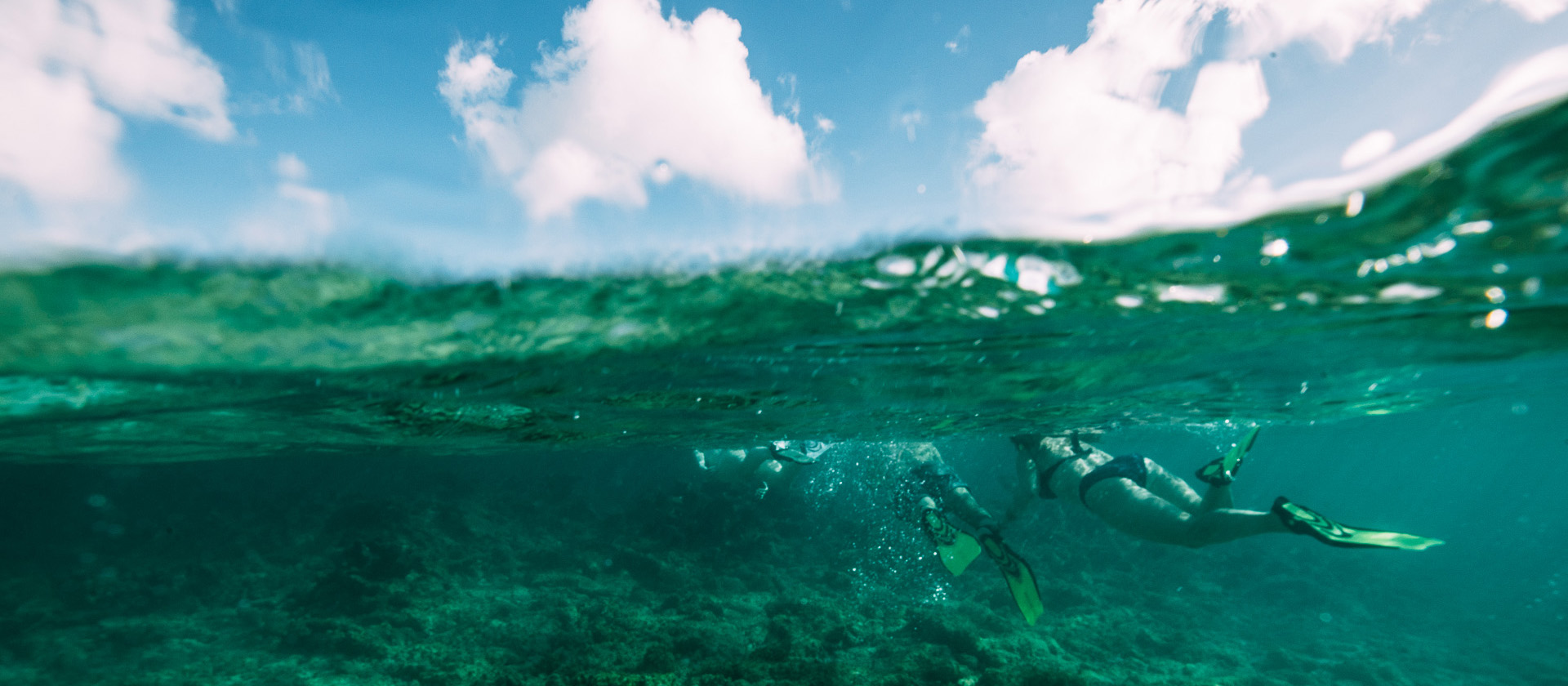 Let's Celebrate
Pack more into your New Year vacation in Anguilla with a tailor-made ÀNI itinerary. Expect on- and off-resort activities for all ages, meaningful adults-only time, cultural excursions, watersports and destination dining.

Days can be spent relaxing by our two infinity pools with butler service, feasting on fresh seafood at our Caribbean barbecue on Rendez Vous beach, and admiring the rose-gold skies with our three-hour sunset cruise. Little ones can enjoy face-painting, cookie-making and sports tournaments.

For adults, we love hosting Caribbean rum tastings and portrait-sitting sessions with wine, showcasing the artists at ÀNI Art Academies Anguilla. By night, gather for unforgettable feasts, discovering the culinary talents of our chefs..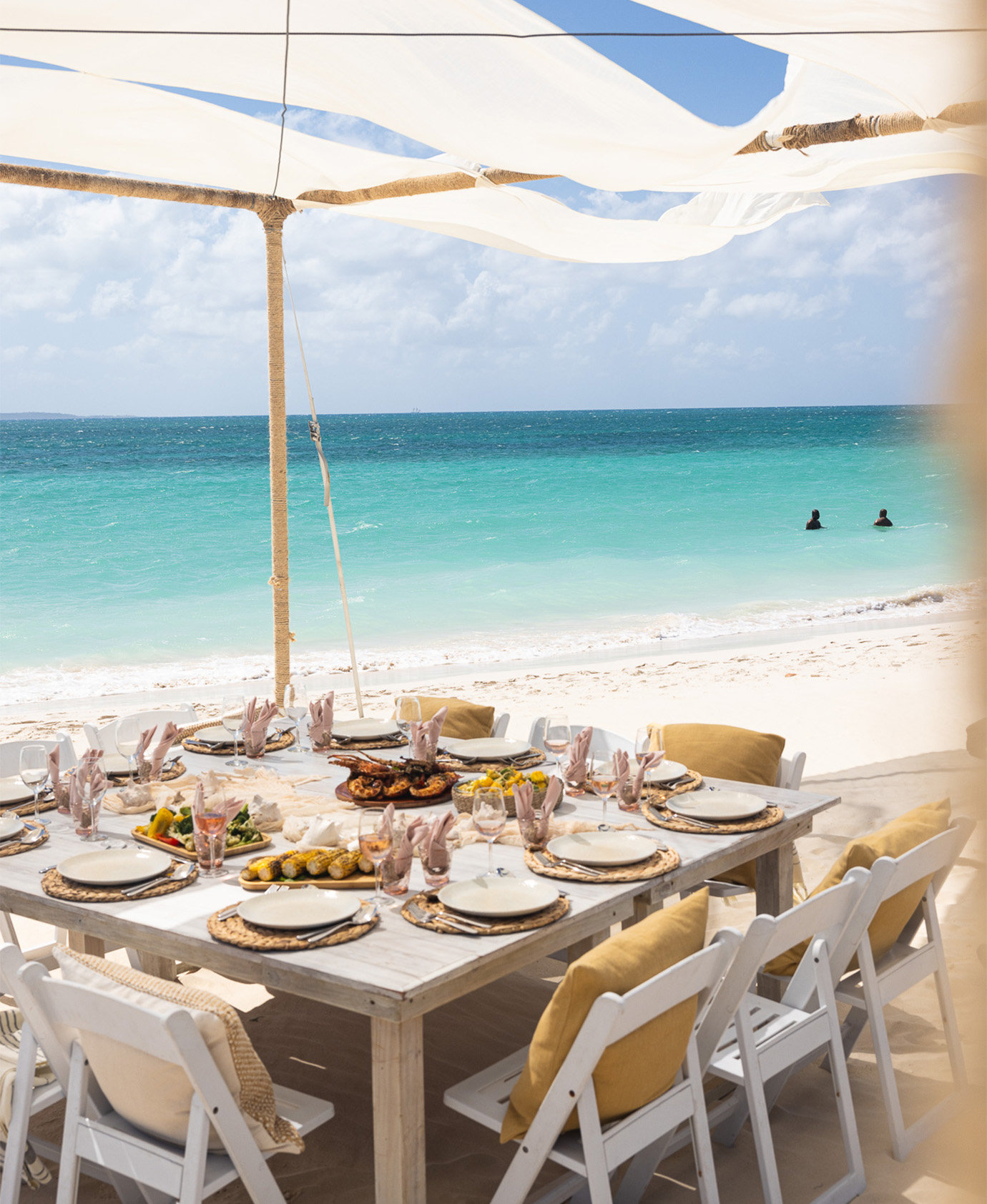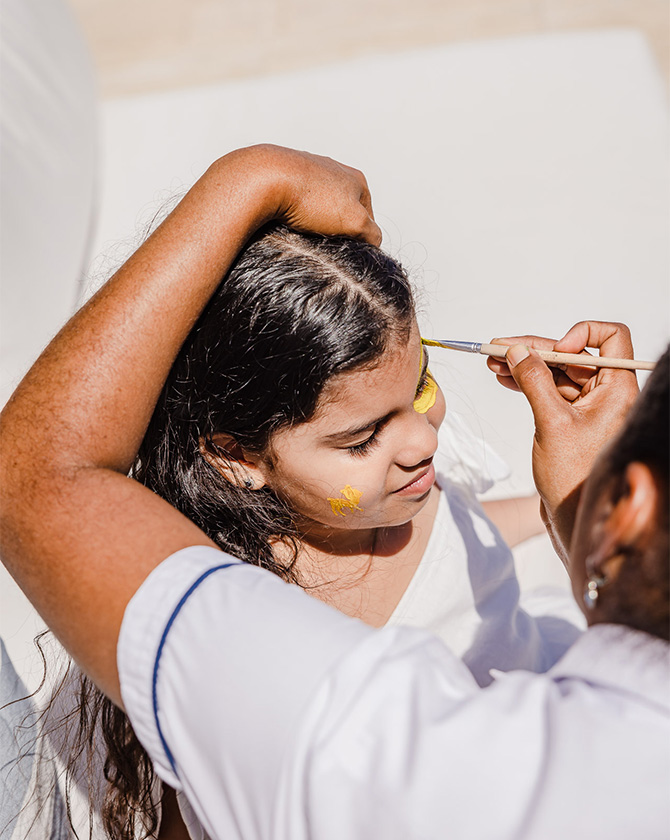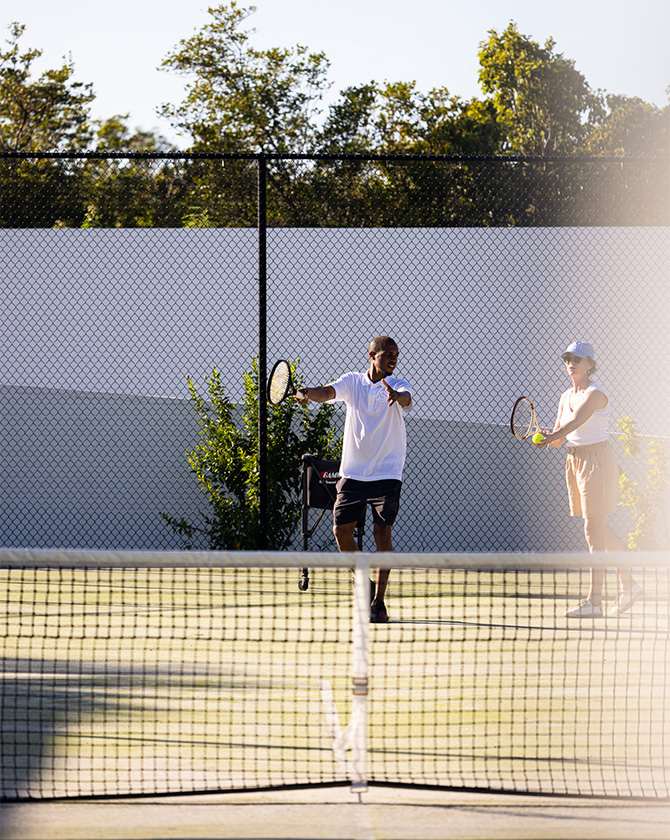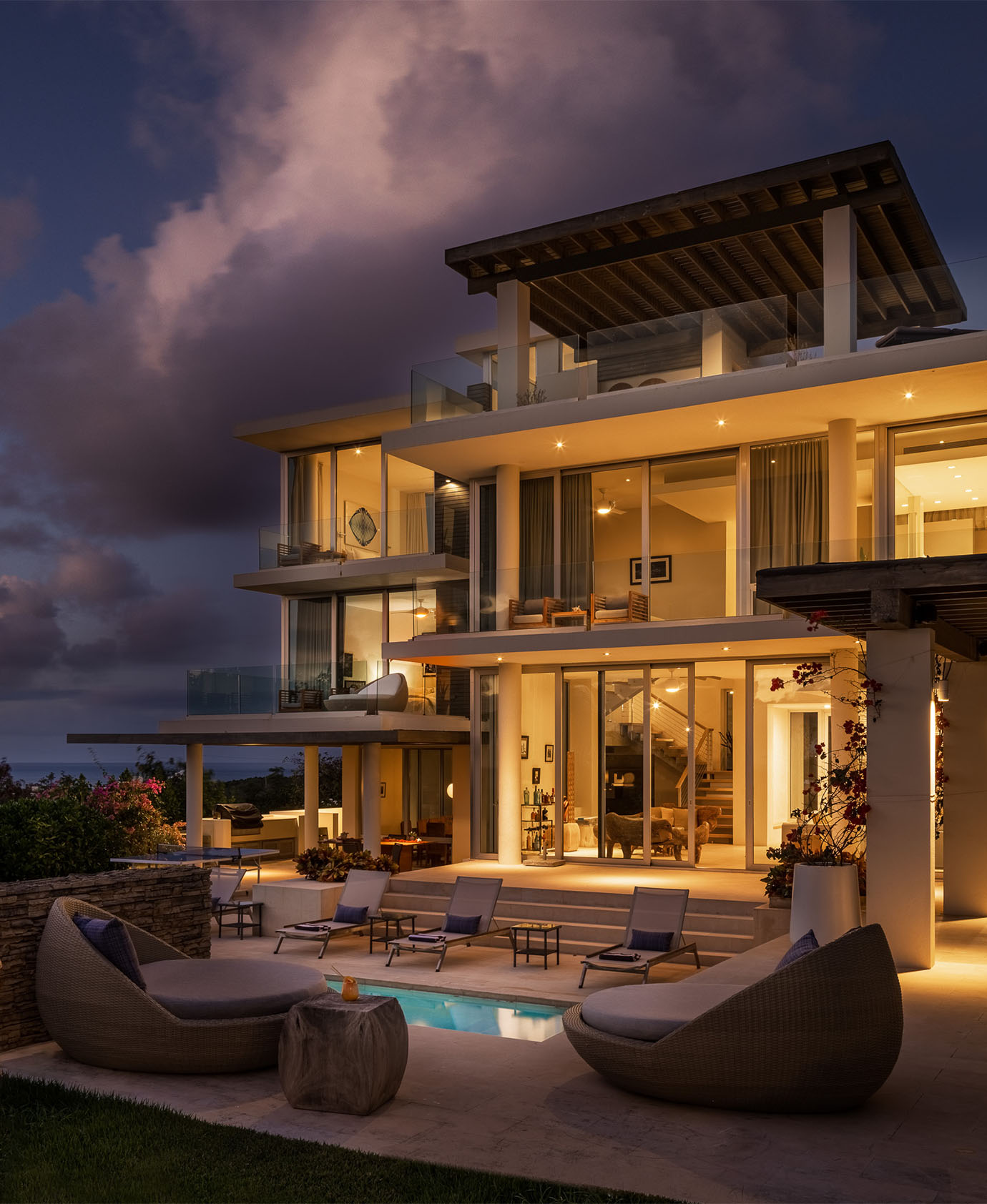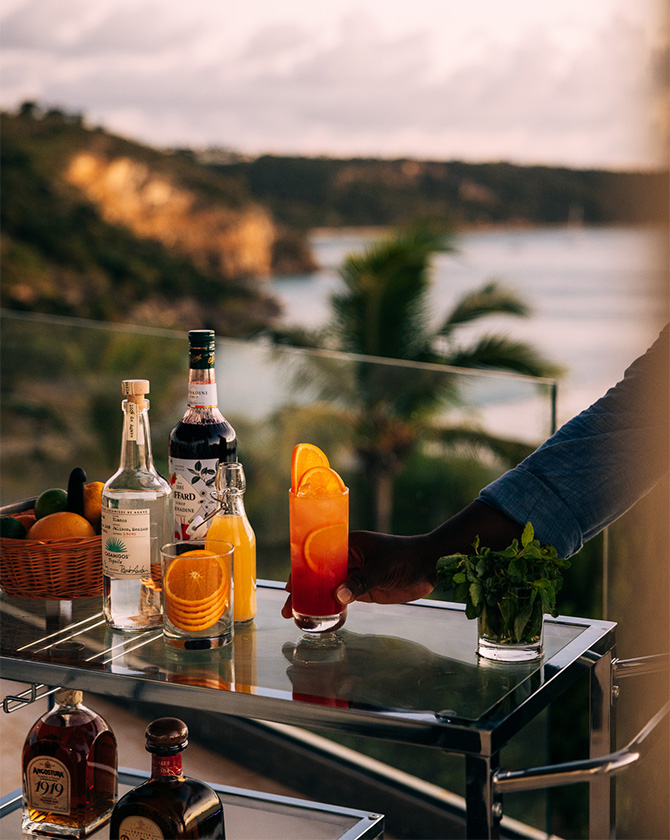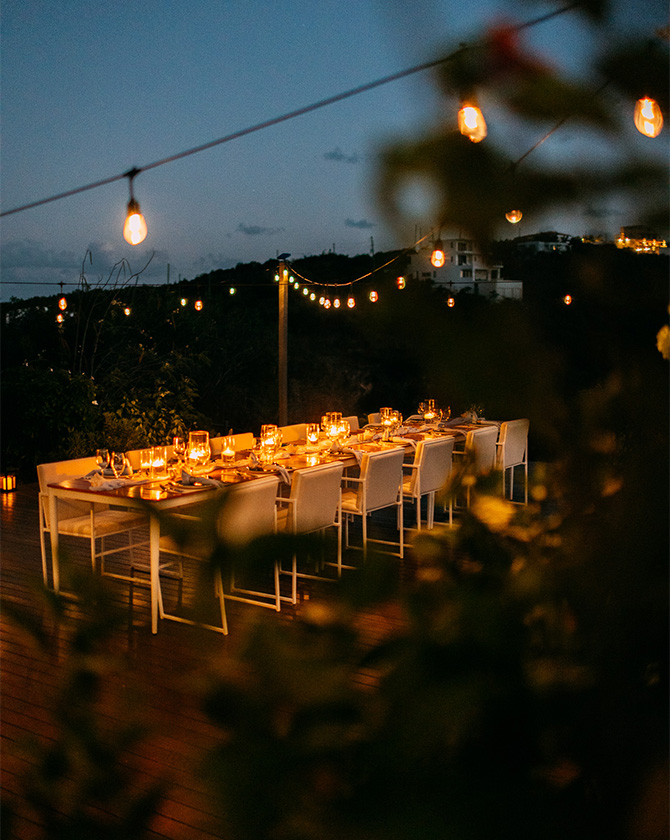 Welcoming 2024
On 31 December, the celebrations will begin early and extend into the night. Perhaps you'd love restorative spa treatments in the morning, followed by beach time or a family basketball tournament. In the evening, get the party started with cocktails, canapés and a live performance by a local band. We'll arrange a special dinner and festivities, with a DJ providing a late-night soundtrack and a fireworks display at midnight.

The next morning, start the year in style: perhaps with a beachfront brunch or a private boat trip to hidden coves, with a chef-made picnic and ice-cold drinks on board.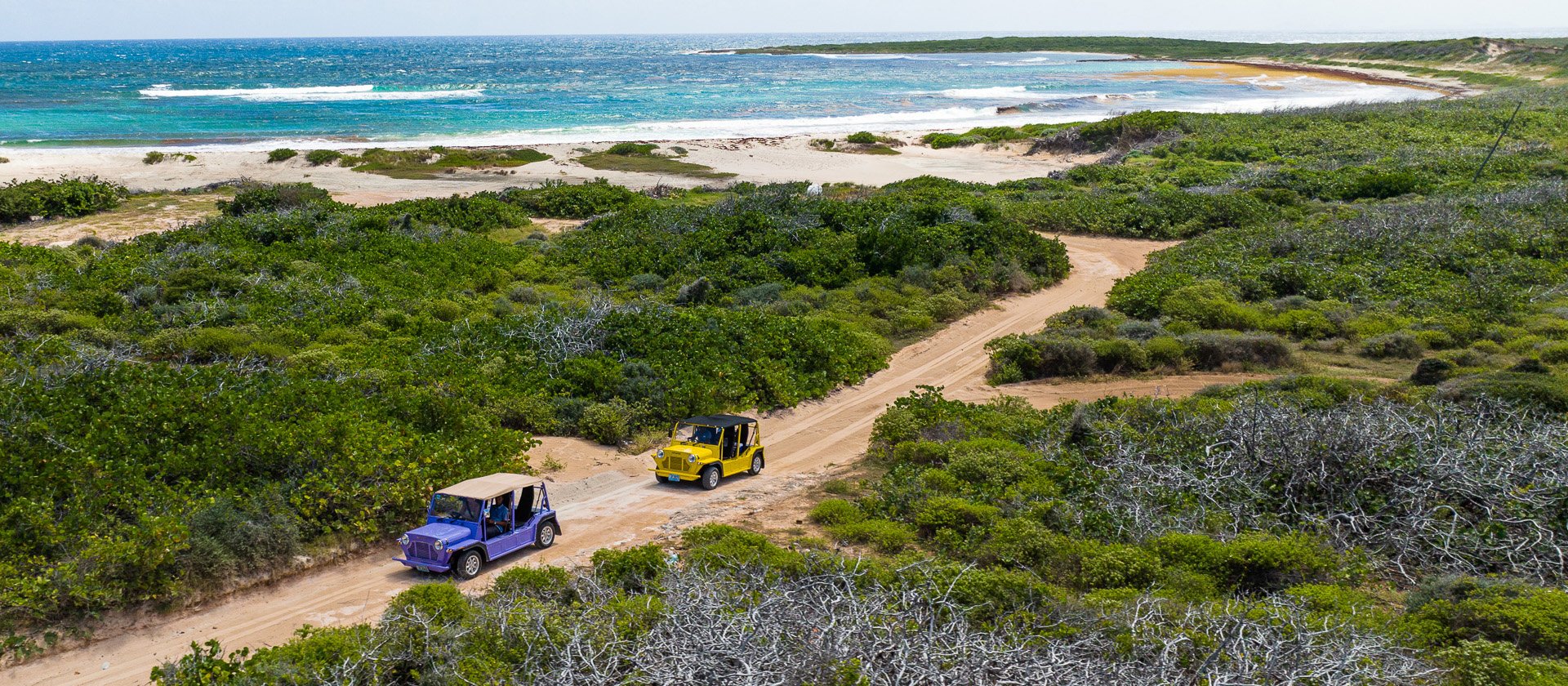 Additional Experiences
Our in-house Concierge team can also plan extra activities for you, highlighting the additional costs. Explore Anguilla by mini Moke, for example. You'll discover hidden restaurants, beautiful bays and the history of our little island.

Anguilla is one of the best-kept secrets for scuba diving, revealing shipwrecks, reefs and an abundance of colorful fish. Why not take a boat out for a half-day cruise and hop from one beautiful bay to the next, finishing with lunch on Sandy Island.
If fishing is your sport, leave early in the morning for Dog Island, renowned for its big-game fishing. Visitors can expect to angle legendary sport species such as marlin and tuna.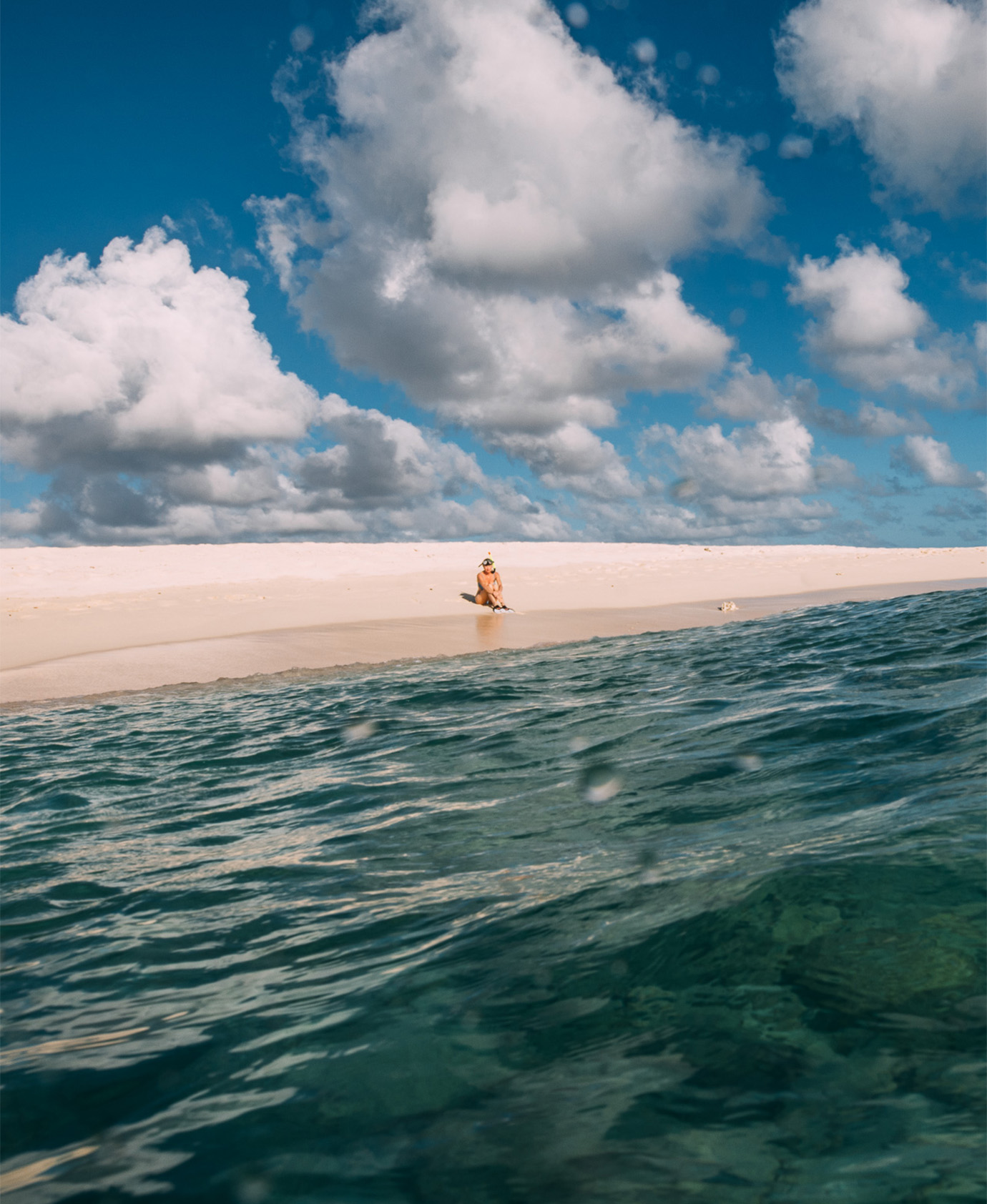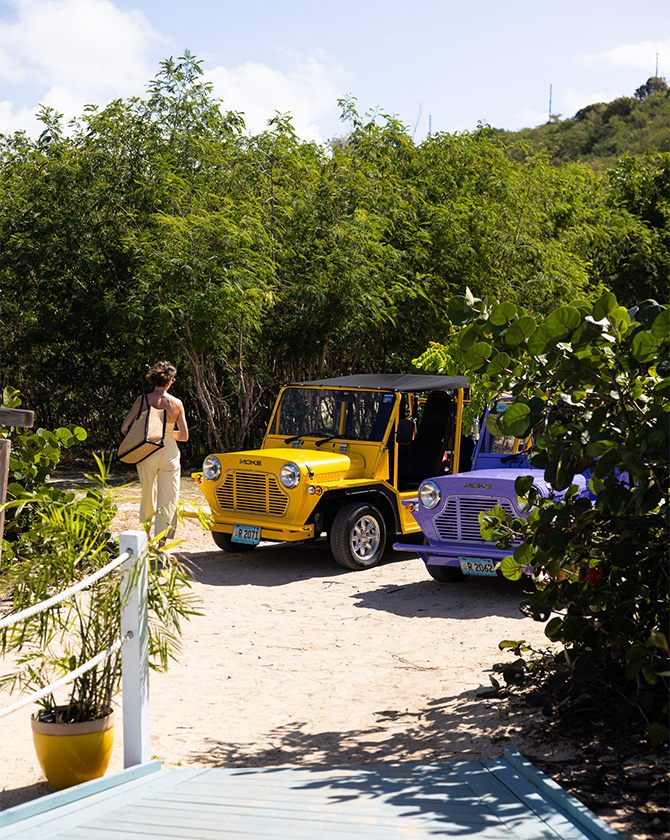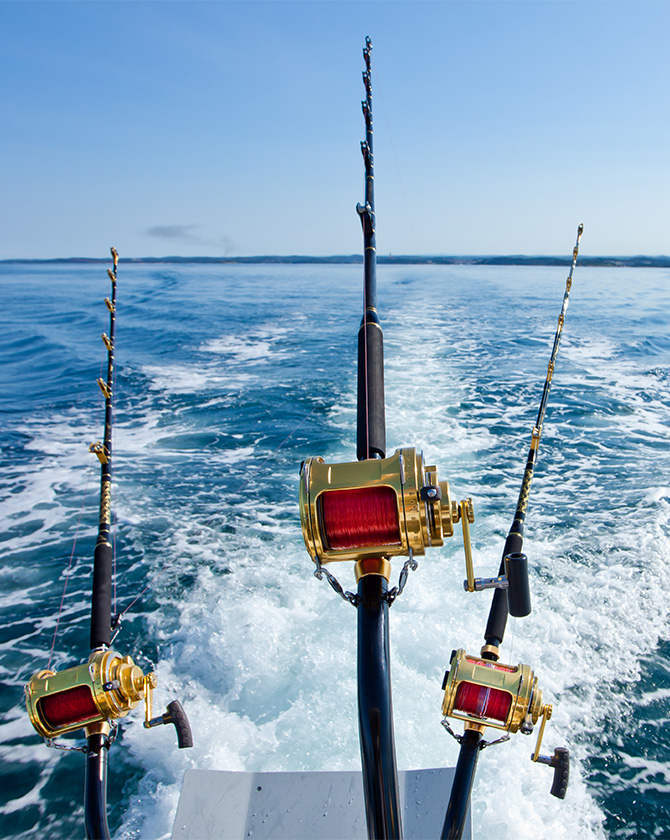 Festive stays start from a minimum of seven nights. To inspire your dream holiday at ÀNI Anguilla, we have created a sample itinerary for New Year. Should you wish to receive a copy of our brochure or discuss a future booking, please don't hesitate to contact our team.