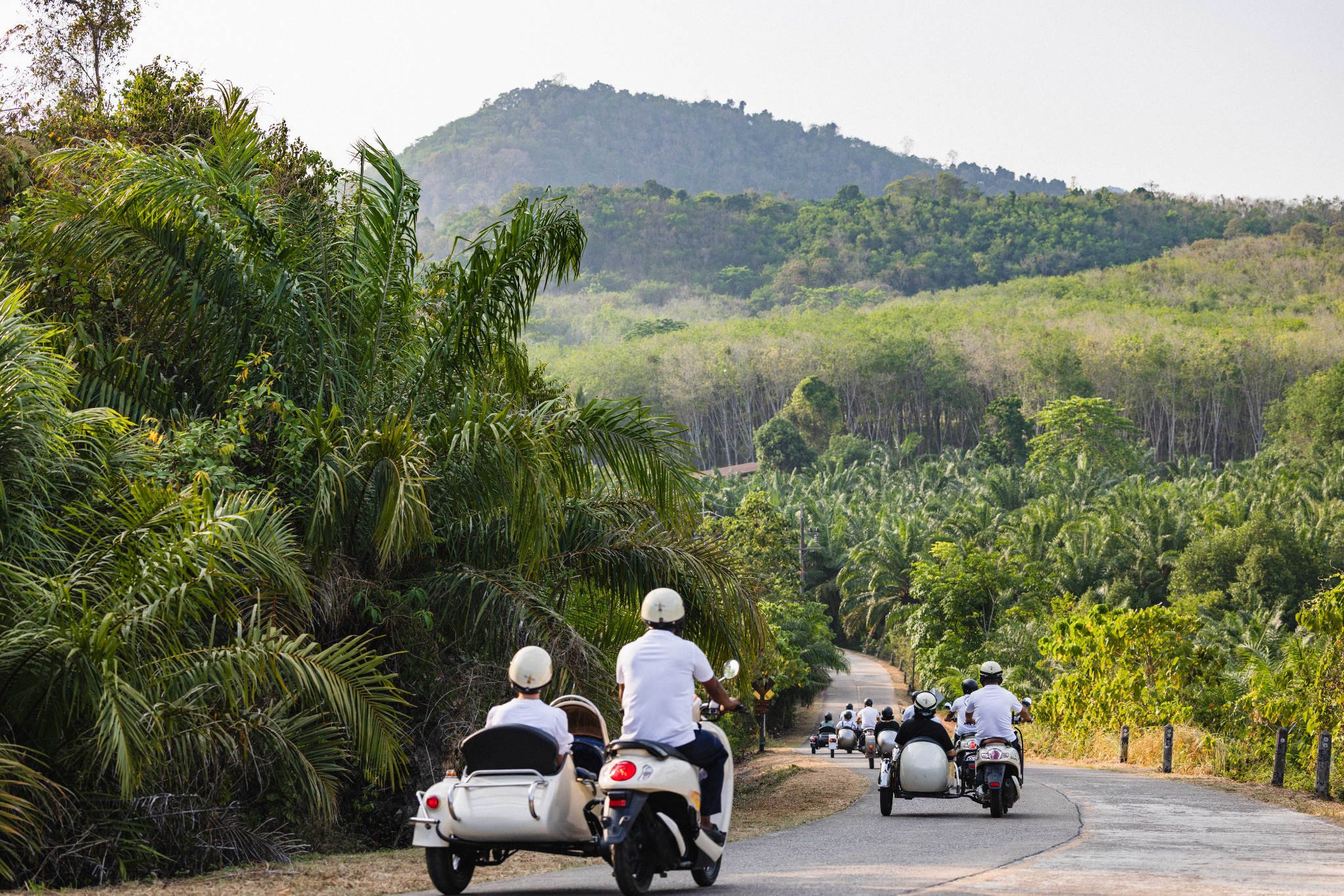 THE Spirit of
koh yao noi
Discover the rare spirit of Koh Yao Noi: the unspoiled Thai island that's home to ÀNI Thailand. Situated equidistant from Phuket to the west and mainland Krabi to the east, Koh Yao Noi can be accessed easily by a 35-minute speedboat from either location. Meaning 'Small Long Island', Koh Yao Noi is characterized by deserted beaches, protected mangroves, picturesque rice paddies, and a verdant interior. Fishing villages and farms dot the largely uninhabited, 19-square-mile (50-sq.km) island, renowned for its laid-back pace of life and friendly Southern Thai culture.

While private travel is more appealing than ever before, signifying the ultimate symbol of luxury, in today's world there's a shift in perspective. Travelers aren't just looking for the best in luxury. Instead, there's a soaring demand for luxury with purpose; a genuine desire to seek authentic and experiential travel. Here are some of our curated experiences, which introduce guests to vibrant local characters and reveal valuable insights into the life, feel and philosophy of our tiny island.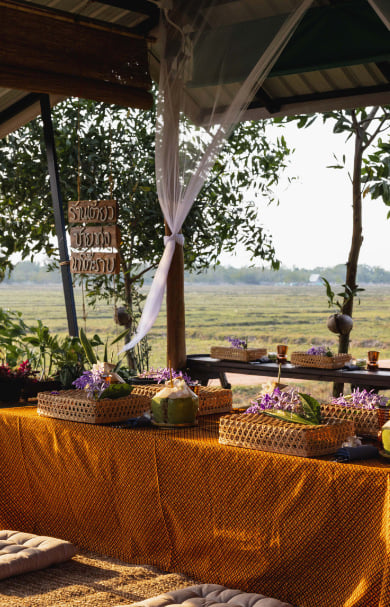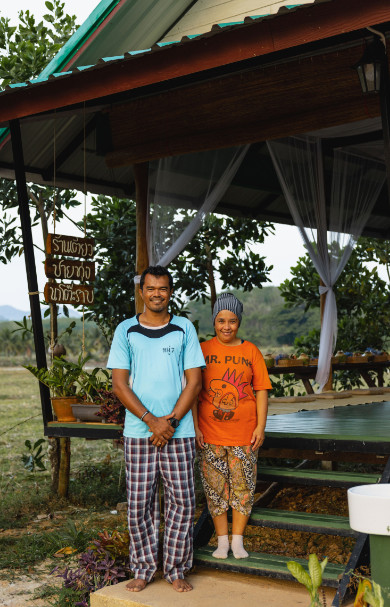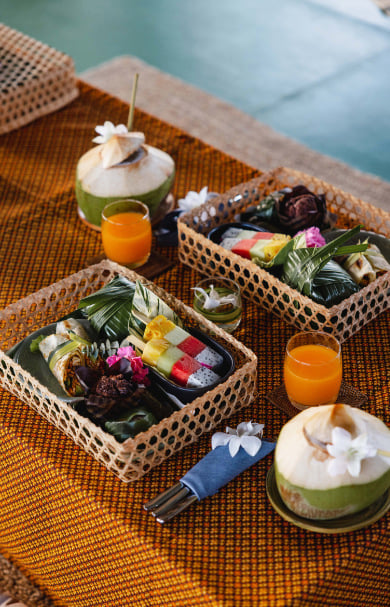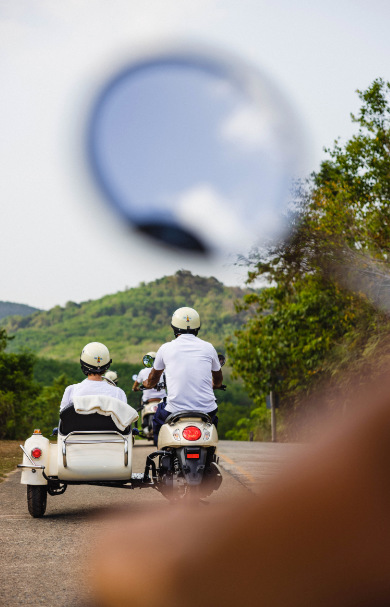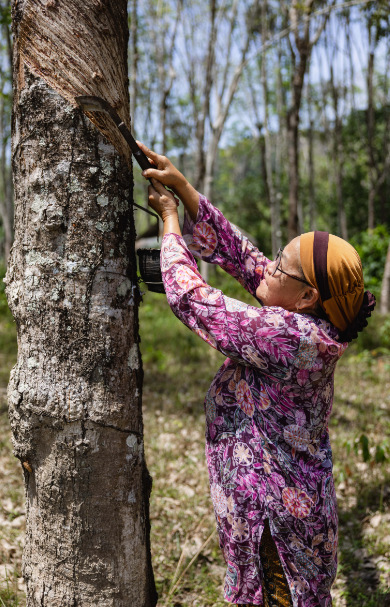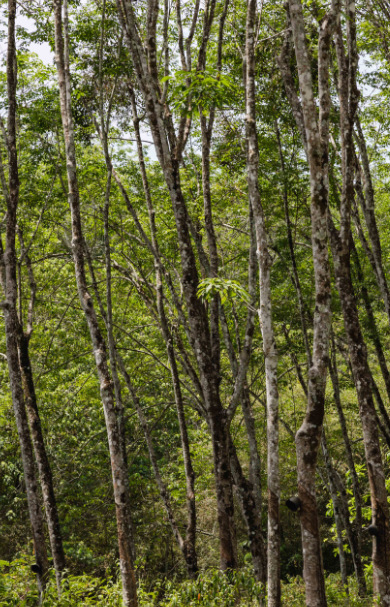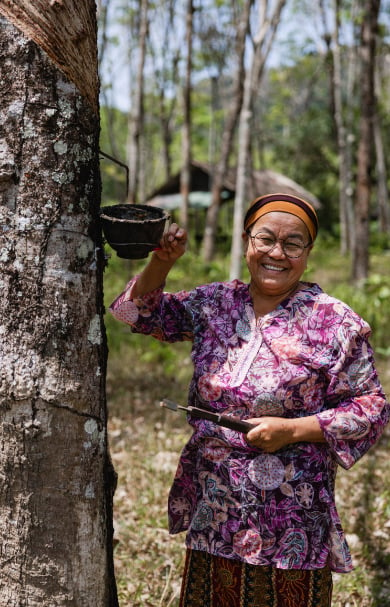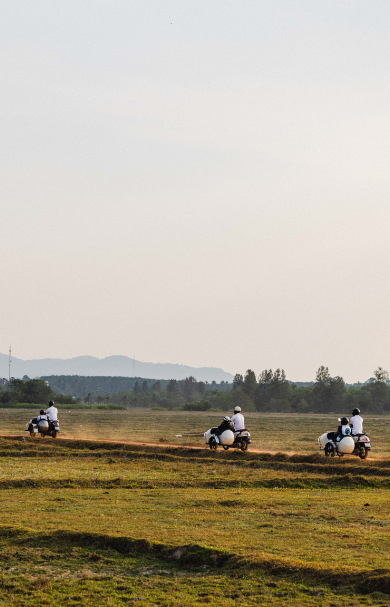 breakfast in the paddy fields
You'll be ferried to your destination in chic motorcycle sidecars and deposited at 'The Noodle Shop', a rice paddy field restaurant, which, on other days, is frequented by locals of all ages. Here you'll enjoy a Thai breakfast of egg-and-crab fried rice, exotic fruit and sticky rice. The restaurant's young, married owners, Sukanya and Chalothorn Hapolkla (nicknamed Ja Yam and Bang Mee respectively) welcome visitors with friendly smiles; where guests must also sample their delicious, freshly made rice noodles. Sukanya and Chalothorn educate guests on the rice varieties grown in the surrounding paddy fields and sold in Koh Yao Noi town, including Jasmine, Suphan and Pathum, sticky rice, riceberry and low-GI RD43. Admire the buffalo grazing in the distance and the cranes on the lookout.
the rubber plantation
Hop in our tuk-tuk to crisscross the island in search of a hidden-away rubber plantation. Here you'll meet Mah: the 62-year-old owner of a five-acre plot of rubber trees. She has 350 trees to 'tap' each day to release the latex, which is then collected; once dried, it yields a rubber. Mah's family has owned the plantation for generations, and she proudly shows guests how to tap the trees. Mah is rather entrepreneurial, as she also owns a mini mart and sells petrol. This is a great opportunity to remember your geography lessons from early years, and to recap how rubber is made for tyres and other everyday items in the Western world.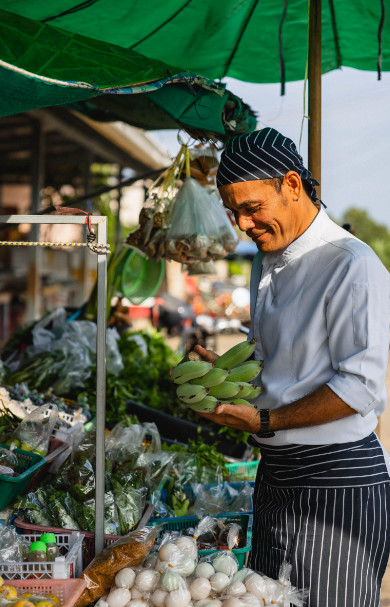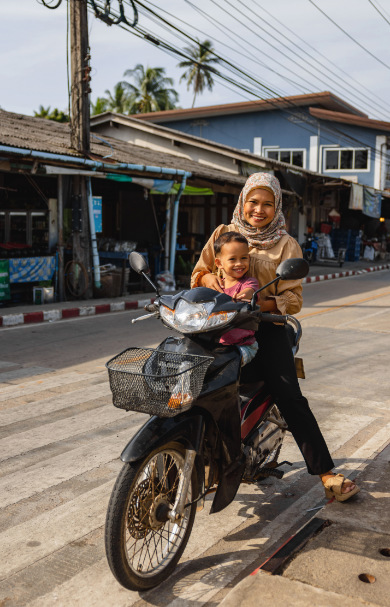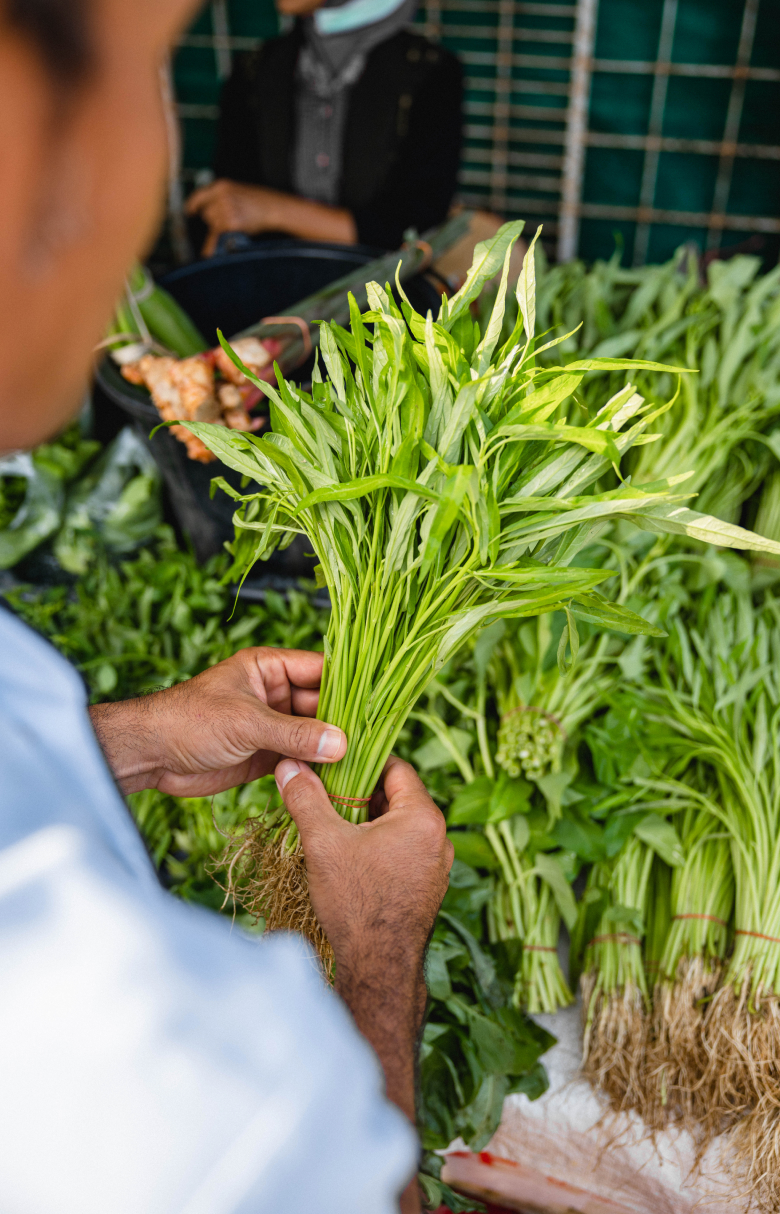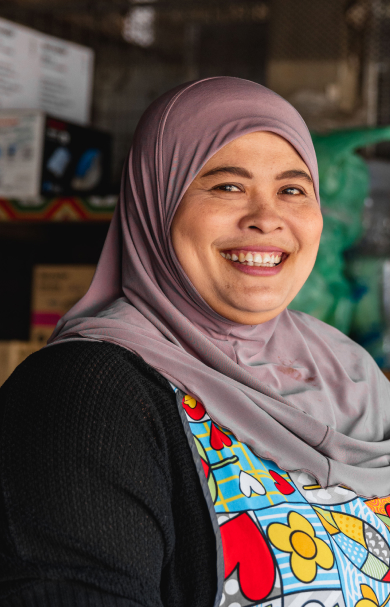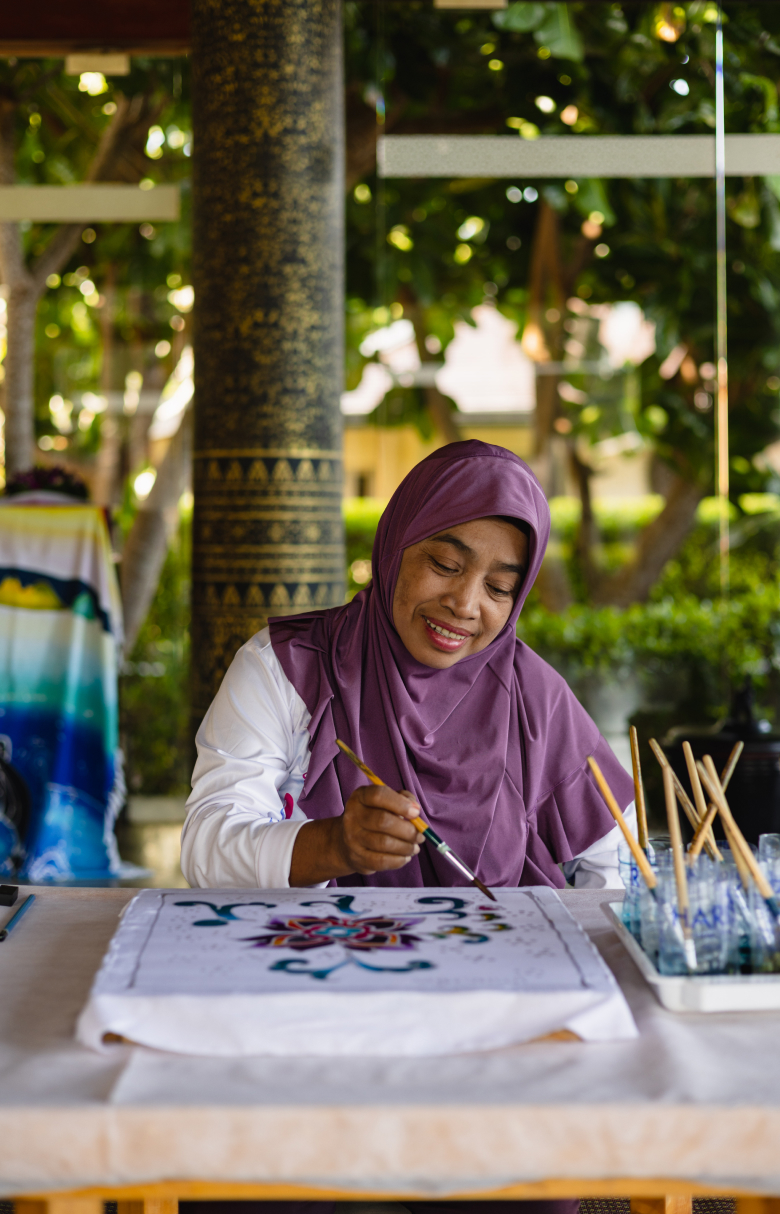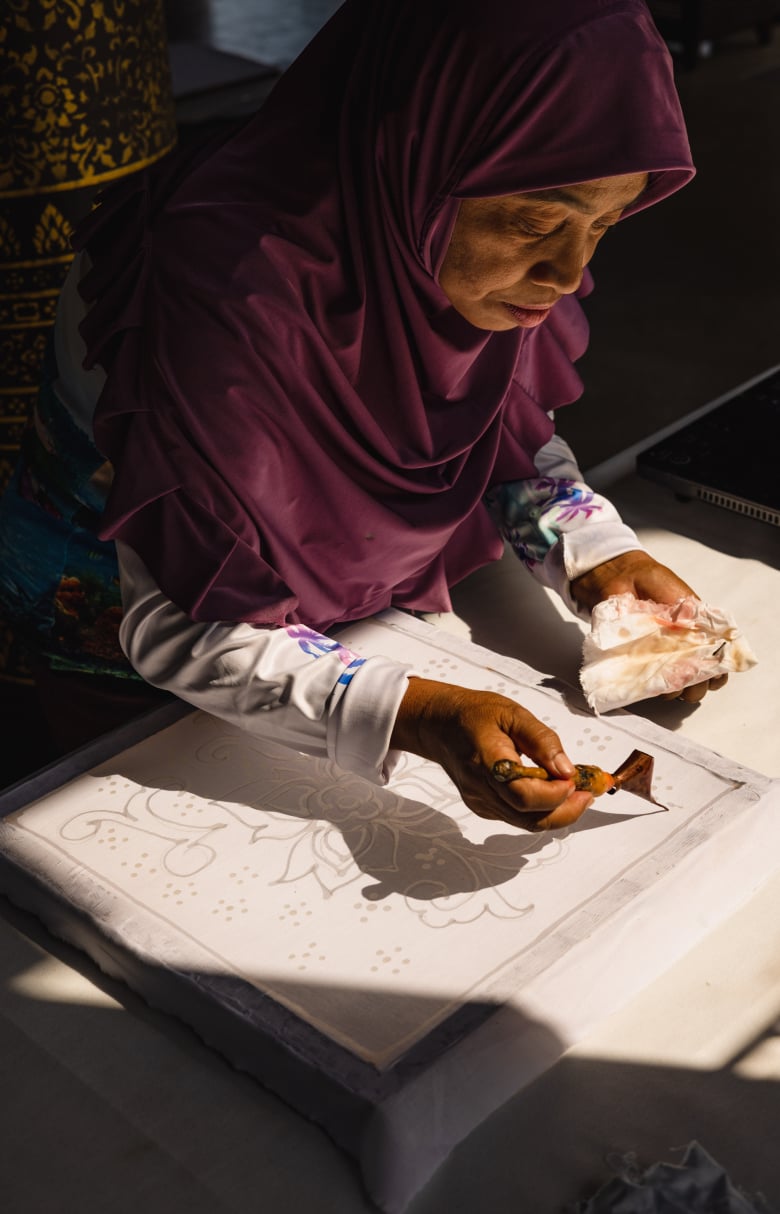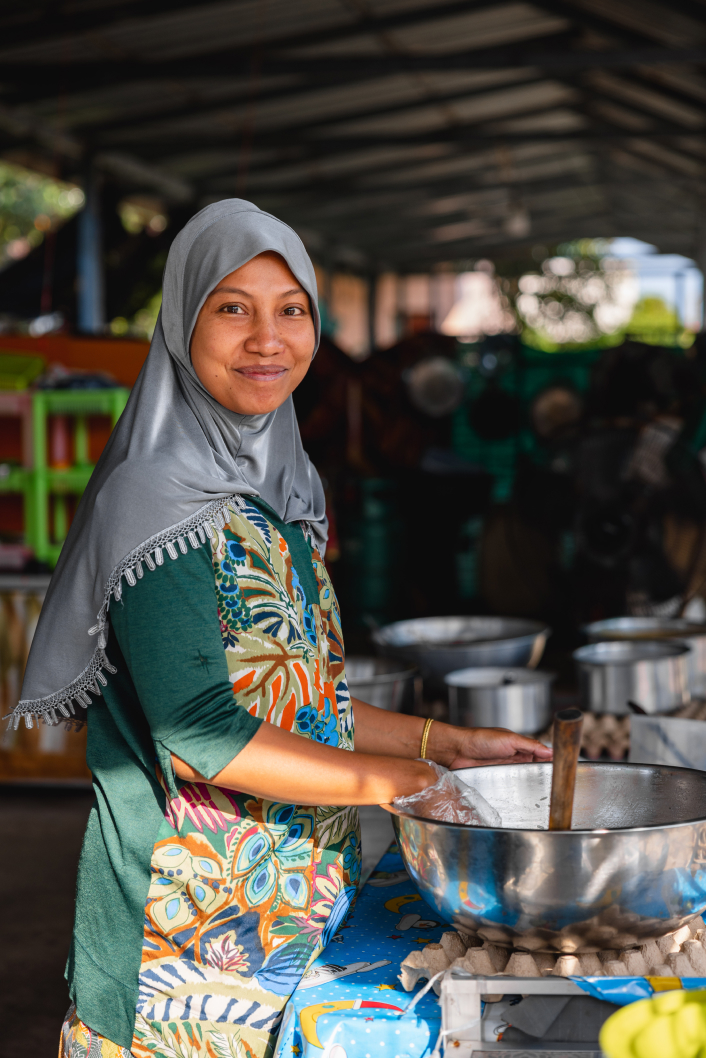 KOH YAO NOI TOWN CENTRE
Koh Yao Noi is a very small town, more like a village in size but still with a lively feel. Spend a couple of hours exploring, wandering around Koh Yao Noi's tiny town center, befriending cats, sipping various concoctions and buying colorful curios from the many stalls. The locals are very friendly, and are happy to chat about the delicacies they are serving, including different pouches of various sticky rices. They'll also discuss their home-made, bio-organic fertilizer and how they produce it with water, eggs and fish sauce. When you sample their tiny finger bananas, so sweet and perfect, you'll know for sure that this home-grown hero works!

batik lessons
Learn the art of batik with the local ladies of the island. Ms. Sapiyah Yusoh (nicknamed Ja Cha) and her colleague visit ÀNI to share their 20-year knowledge of batik painting. After inspiring you with their own creations, hanging within the space, they'll encourage you to pick up a pencil and sketch your own. The drawing is then outlined with hot wax – keeping your hand steady, so the wax goes where you want it to, is a fine art in itself! Finally, you'll add color, choosing from a selection of hues that can be blended together to bring your batik to life. This painting process is the most meditative and creative: the room becomes silent as guests work on their own creations with encouragement to and from each other, creating a happy, relaxed atmosphere. The batiks are whisked away at the end of the class to have the hard wax removed and to be washed.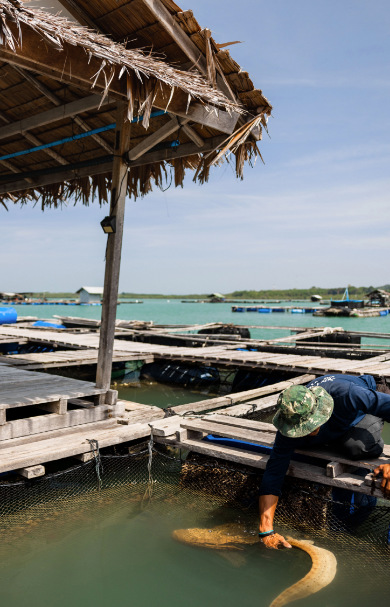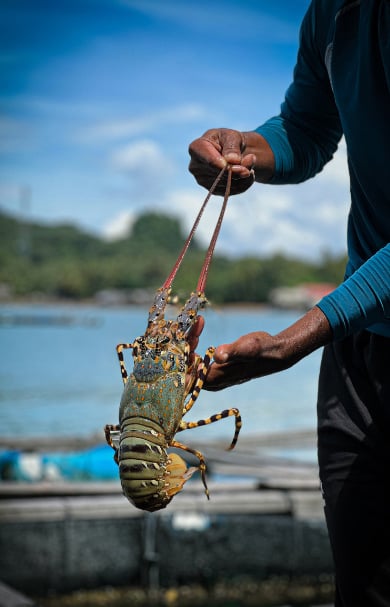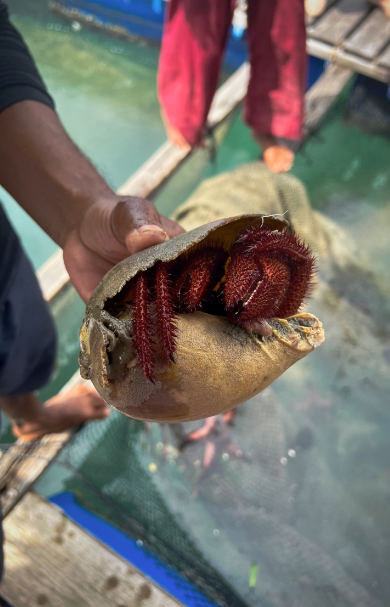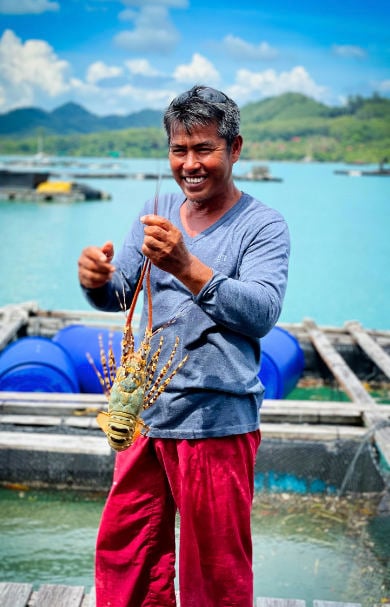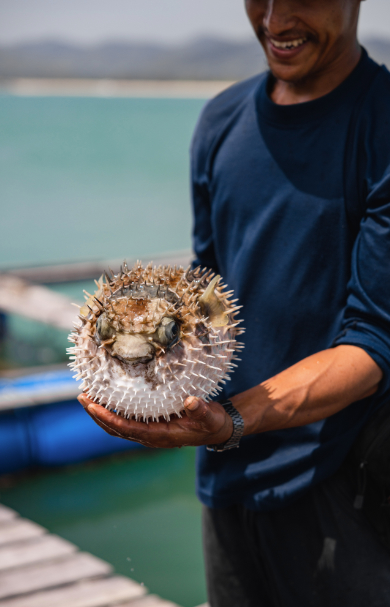 fish conservation nursery
This amazing fish conservation center is the heart and soul of Koh Yao Noi. Guests are taken by long-tail boat out into the bay, to spend an hour or so with the nursery's team to understand what they are aiming to achieve. Owner Kasem Ninsamut and his son, Chaowarin (aka Chao), work closely with the local fishermen to protect their livelihood. The nursery has four main focuses: breeding for sustainability, ensuring the waters aren't overfished; breeding for conservation (even when the fishermen catch crabs with eggs, they bring them to the nursery until the eggs have hatched and the mothers are released into the wild); conservation to look after injured fish; and education for the next generation of fishermen, explaining which breeds cannot be caught and require protection.
Feeling inspired? Find out more about ÀNI, discover our luxury inclusions or book your stay…