Digital Detox Holidays
12 reasons to put down your phone:
It's official: we're spending more time plugged into our devices, developing modern-day side effects such as impaired concentration and 'tech neck' as a result. According to recent research, one in five smartphone users spends more than 4.5 hours on average on their phone daily. Another survey suggests that reading and answering emails takes up 28% of the average professional's day.
At ÀNI Private Resorts, we believe in switching off and enjoying the healing power of togetherness: being present, spending quality time with loved ones, and reconnecting with nature. It certainly helps that, as idyllic backdrops go, our four exclusive-use resort settings are hard to beat. With beachfront locations in unspoiled spots, the whisper of the waves and the golden rays are your first cues to minimize screen-time.
Factor in our immersive activities and local excursions, too; many of which are included within our rates. From fire-juggling displays and cinnamon-peeling workshops to cigar rolling, rum tastings and cookery classes, here are 12 compelling reasons to put down your phone and enjoy some good-old fashioned fun at ÀNI resorts in Thailand, the Dominican Republic, Anguilla and Sri Lanka.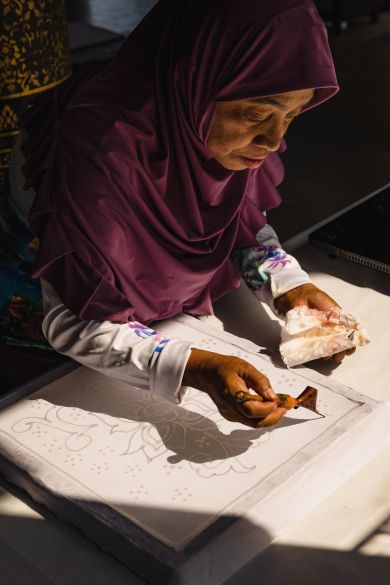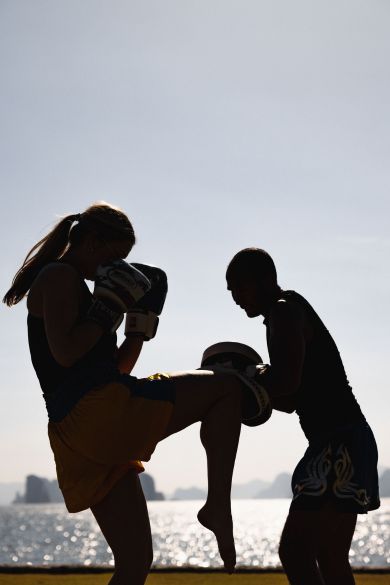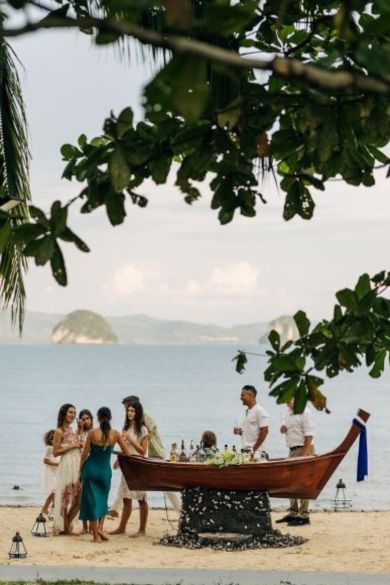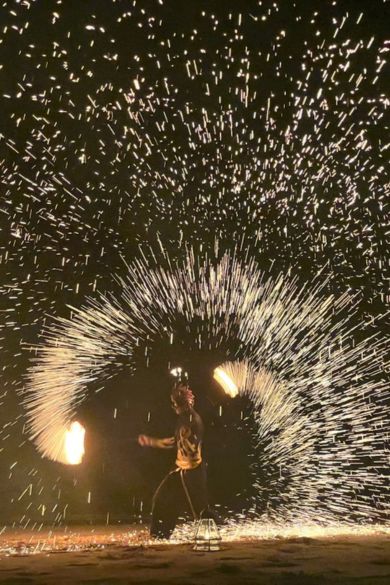 1. Practice Muay Thai
You can't come to Thailand without practicing (or at least watching) Muay Thai boxing: the famous 'Art of Eight Limbs'. It's thought that Muay Thai was developed by the Siamese army as a form of self-defense. Dating back to the 16th century, it was a peace-time martial art practiced by the soldiers of King Naresuan. We organize on-resort Muay Thai classes with a national boxing champion and can also source tickets to a local Muay Thai contest for an additional cost. Unleash your inner warrior.
2. Learn batik painting
Discover the ancient art and craft of batik, which has been practiced for centuries in many parts of the world, including Indonesia, China, Japan, India, South America and Europe. At our luxury resort, let two local ladies guide your artistic efforts: Ms. Sapiyah Yusoh (nicknamed Ja Cha) and her colleague visit ÀNI to share their 20-year knowledge of batik painting. After inspiring you with their own creations, hanging within the space, they'll encourage you to pick up a pencil and sketch your own. The drawing is then outlined with hot wax – keeping your hand steady, so the wax goes where you want it to, is a fine art in itself! Finally, you'll add color, choosing from a selection of hues that can be blended together to bring your batik to life. This is a calming, meditative process; enjoy working in a state of flow. Your creation will be whisked away to remove the wax and then be washed; the perfect souvenir.
3. Watch a dazzling fire-juggler performance
Swap your phone screen for something far more spectacular: your own private fire-juggling performance by night in our lush grounds overlooking Phang Nga Bay. Combining pyrotechnics with fire eating and fire juggling, our skillful performer will weave his magic on the soft, silky sand, so close that you may even feel the heat of the flames on your face.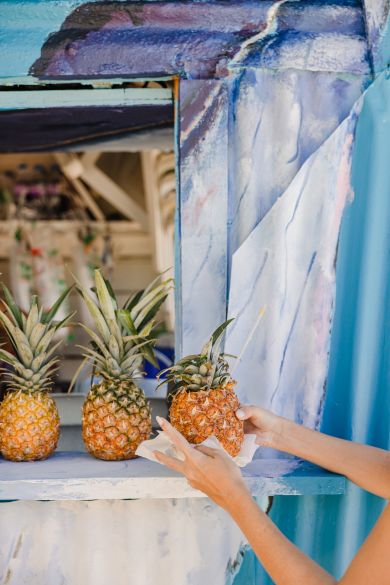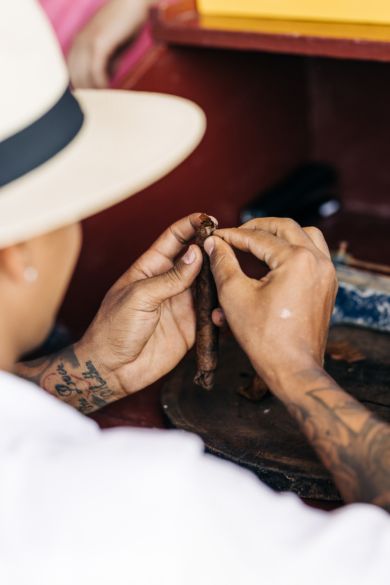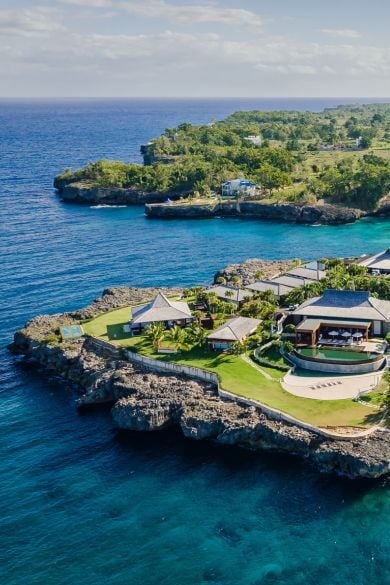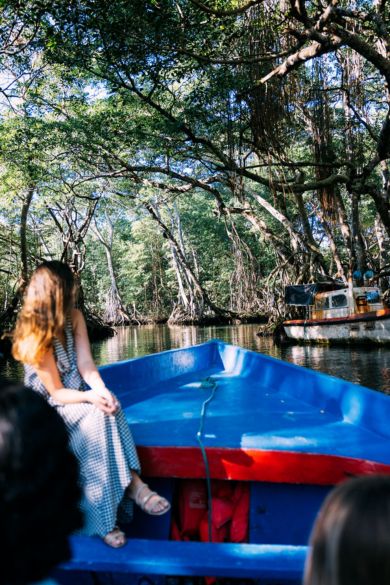 4. Enjoy rum tasting and cigar rolling
Famous for its premium cigars, the Dominican Republic boasts one of the world's best climates for tobacco growing. Selected from the best local growers, ÀNI's private collection of cigars provides true Dominican flavor. Learn more about the classifications of our premium cigars with our Ambassadors and the Maestro del Cigarro. Try your hand at the precise art of cigar rolling, while sipping the finest local rums or our barman's very own ÀNI Old Fashioned.
5. Go on a guided walk
Get unforgettable glimpses of local life on a guided walk with Edison, our Activities Manager. You'll leave the resort behind and set off down a tiny country lane together, encountering local villages with colorful houses and friendly locals who are always happy to say hello. Stroll past grazing cattle and other local farm animals and discover a kaleidoscope of fruit that grows organically throughout the countryside. If you prefer two wheels to two feet, borrow bikes and wheel around the surroundings instead. On this journey, you will pass the local town of Rio San Juan and visit peaceful beach scenes starring the local fishermen and their shimmering catch. Pause for a refreshing pina colada on the sand, courtesy of one of the low-key beach bars.
6. Take a boat trip along Laguna Gri Gri
This incredible late-afternoon adventure starts with a slow-paced and deeply calming boat trip down picturesque Laguna Gri Gri, a wildlife sanctuary that's rich in birdlife. Our boatmen smoothly navigate the boats through the shallows, pointing out white egrets and turkey eagles along the way. Next, you'll swap your traditional fishing boat for a sunset sea cruise, with canapés and a choice of beverages. After sailing along the northern coast, passing fishermen and admiring the elegant houses along the cliffs, you will drop anchor in a quiet bay. For a refreshing dip, dive straight off the boat and into the glittering tourmaline waters.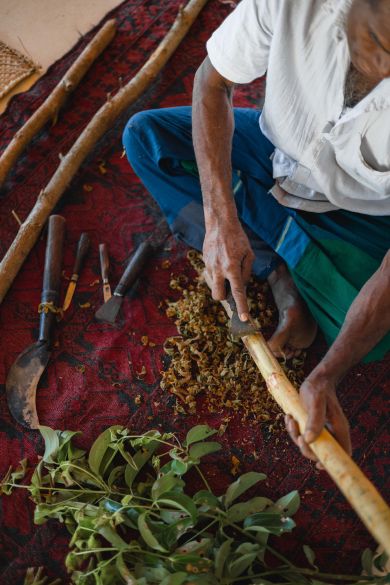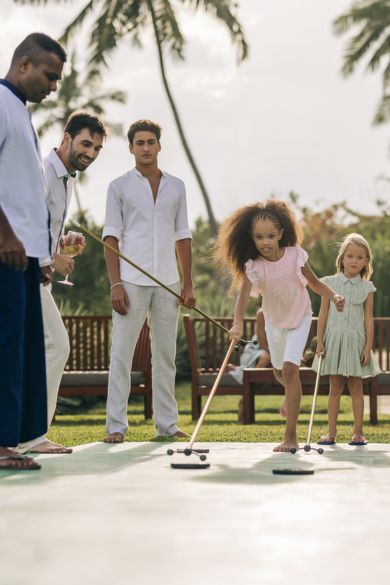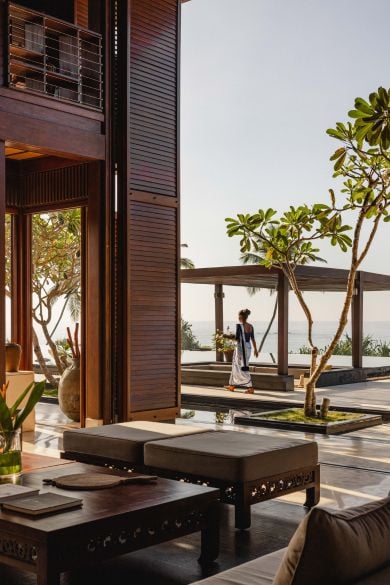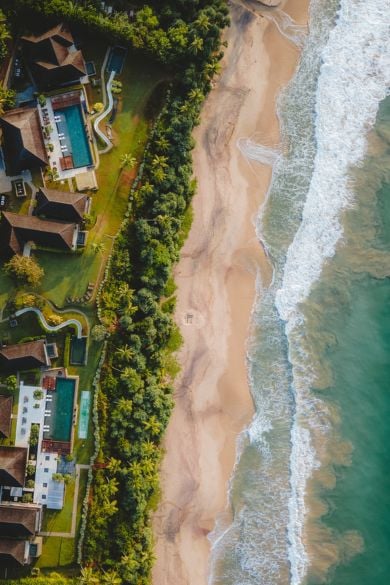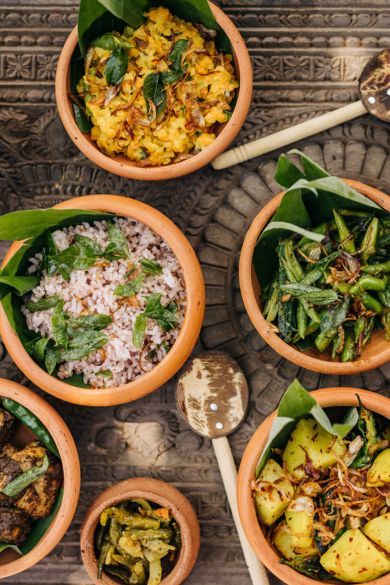 7. Learn about the art of cinnamon peeling
Learn about one of Ceylon's most famous experts at our cinnamon-peeling workshop, which reveals this ancient art and its techniques, proudly handed down across generations. Watch a masterful local craftsman as he uses his knife to remove the bark in two halves, before packing one inside the other, creating cigar-like quills. These quills are cut into 21-inch lengths; to finish the process, they then need to be left to dry on racks for two weeks to remove their water content. Our guests find the workshop to be surprisingly calming and meditative. After the display, sip on a cinnamon tea and absorb your enhanced knowledge of the local culture.
8. Play shuffleboard
Challenge friends and family to a fun-packed shuffleboard tournament in our grounds. (Our staff are always open to impromptu guest vs staff contests, too.) During the game, players use cues to push weighted discs, sending them gliding down a narrow court, aiming for a marked scoring area. Shuffleboard dates back to the early 16th century, hailing from the parlors and taverns of Great Britain; at ÀNI Sri Lanka (and our other three resorts) it gets a welcome tropical upgrade.
9. Make a Sri Lankan feast
Be inspired by Sri Lanka's dazzling cuisine and rustle up some of the dishes you've enjoyed the most during your stay with us. Our Executive Chef, Cyril, will talk you through various spices and ingredients at our local market, then guide you in recreating authentic dishes such as aromatic curries back at ÀNI. You'll also get to sample one of Cyril's most popular creations: his fragrant coconut chicken curry. Take the recipes – and your new-found culinary skills – home with you.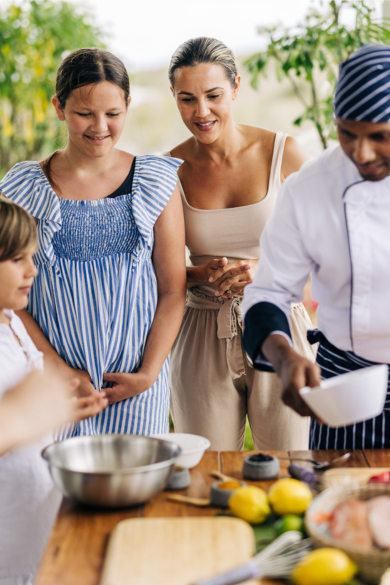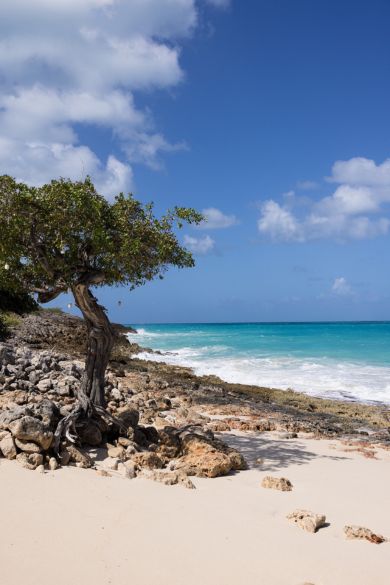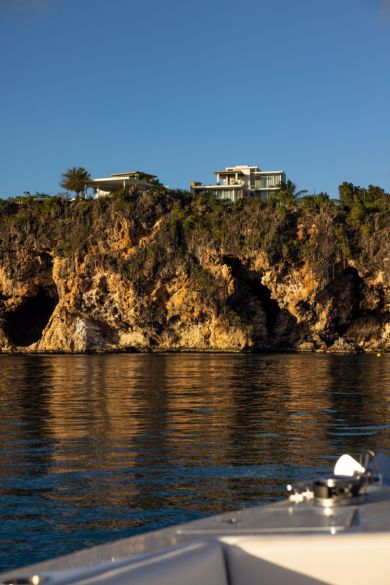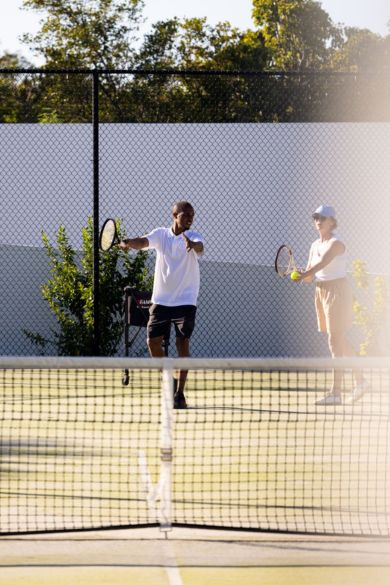 10. Perfect your tennis skills with a pro
Practice your serve or backhand with our on-site tennis pro, Denny, on our floodlit, hard-surface tennis court, embraced by the surrounding greenery. Denny grew up learning tennis at the Anguilla Tennis Academy, going on to become the island's top-seeded player while coaching in the children's program. Our rates include up to three hours' coaching daily: work with Denny on particular goals, or enjoy rare access to a prime hitting partner. He also provides a tennis clinic for younger guests.
11. Have a bike ride and beach swim at Limestone Bay
Borrow our on-loan mountain bikes and wheel your way through our island scenery with a map or a guide to unspoiled Limestone Bay Beach, a beautiful stretch of sand with shallow, deep-blue waters, where you can cool off with a refreshing ocean dip. Nothing beats having a beautiful beach all to yourself. Our team can also arrange sun loungers and umbrellas in advance.
12. Join our chef for a cookery class
Budding chefs will relish this appetizing Caribbean cookery experience featuring key island recipes. Cookery classes take place within our Event Pavilion, under the gentle but firm guidance of Chef Karan. Favorite dishes include local specialties such as Johnny cakes and conch ceviche. If you're keen on deep-sea fishing, we offer an additional activity in which guests can go out early in the morning, returning with their catch of the day to enjoy cooking it with Chef. Sit back and enjoy your culinary creations afterwards, with lunch served in one of our beautiful alfresco dining spots: a rooftop terrace or our Event Pavilion, backed by the aquamarine sea.
Contact our reservations team to discuss planning your own digital detox vacation.